The annual March madness that is the Red Bull Neptune Steps returned to Maryhill Locks, Glasgow on Saturday.
The "uphill swimming obstacle course race" (the videos and pictures describe it better), always attract plenty of triathletes, taking on the 'swimmers' and, in general, anyone else bonkers enough to think that racing in eight degrees or less, in March, in Glasgow, is 'fun'!
https://www.instagram.com/p/BvXWwmllc0q/
Open water swimmer and triathlete, Andrew Horsfall-Turner finished second for the third time, with defending champion Dan Jones reclaiming the title – despite not putting his wetsuit on since the event last year. The women's event saw a new champion in Erin Jeffrey.
8.30 which would have made the podium last year but a super fast final heat and only good enough for 6th so no final. Lovely and warm but not fast enough off the gun. pic.twitter.com/B1gP4Ifc2y

— HywelTowel (@hyweltowel) March 23, 2019
Here is the full report, results and images from Glasgow.
---
Red Bull Neptune Steps makes a splash in Glasgow
Dan Jones retained his crown in the men's race while Erin Jeffrey became the new champion in the women's edition at the UK's toughest open-water adventure race
More than 600 hardy competitors braved the icy-cold waters of Maryhill Locks as Red Bull Neptune Steps returned to Glasgow for the fifth consecutive year.
In the men's race, Welsh swimmer Dan Jones retained his title with a record time of 6m 5s while a new champion was crowned in the women's race, as Erin Jeffrey claimed first place in 7m 5s.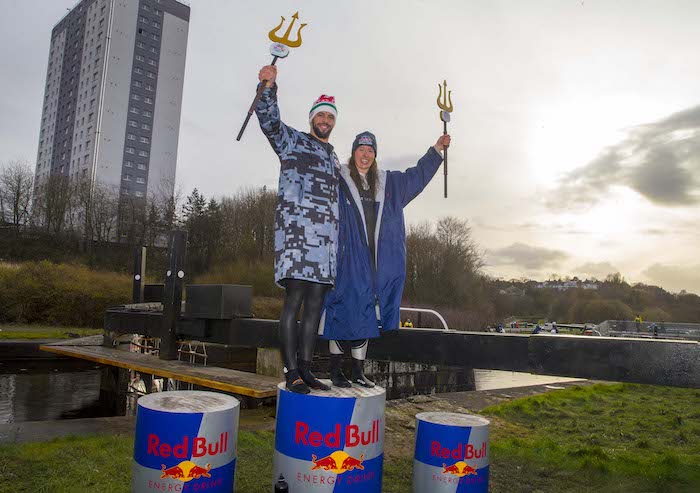 Dan admitted that he hadn't done any open-water swimming since his maiden victory in the 2018 edition but was confident his background in swimming would see him through.
He said: "It was good to win again. I was still as nervous as I was last year, as the rookie, but the last time I wore a wetsuit was when I was here 12 months ago.
 "My background in swimming gave me an advantage, especially with the 190m sprint at the beginning, so I always felt confident that I could get that win."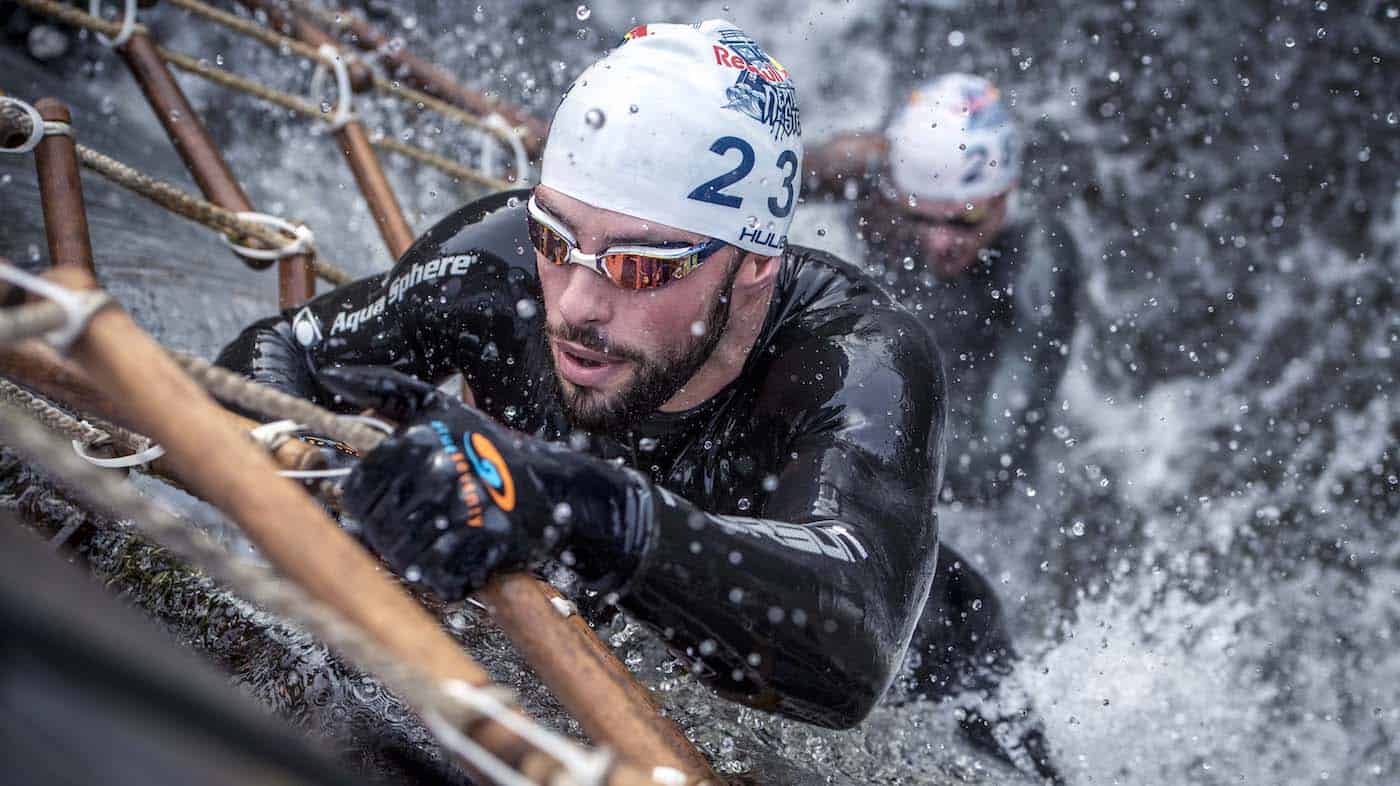 Andrew Horsfall-Turner finished in second place (6m 11s) ahead of Alex Johnson, who placed third (6m 18s).
In the women's race, Erin powered to victory ahead of last year's winner Jennifer Davis (7m 24s), who finished second, and 16-year-old Nicole Reynold (7m 38s), who came third.
She came first in a pool of 128 competitors, a record number of female competitors taking to the water to swim, climb and conquer the world's only uphill swimming event in front of 3000 spectators along the Forth & Clyde canal.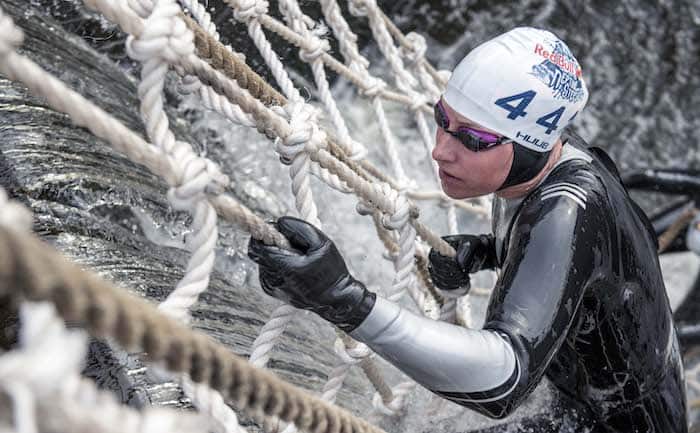 Erin said: "I'm in shock, mainly from the cold though!
"The final was really tough and I felt the pressure as I knew Jennifer was chasing me down.
"It felt fantastic to win and it was great to hear the crowd cheering me all the way."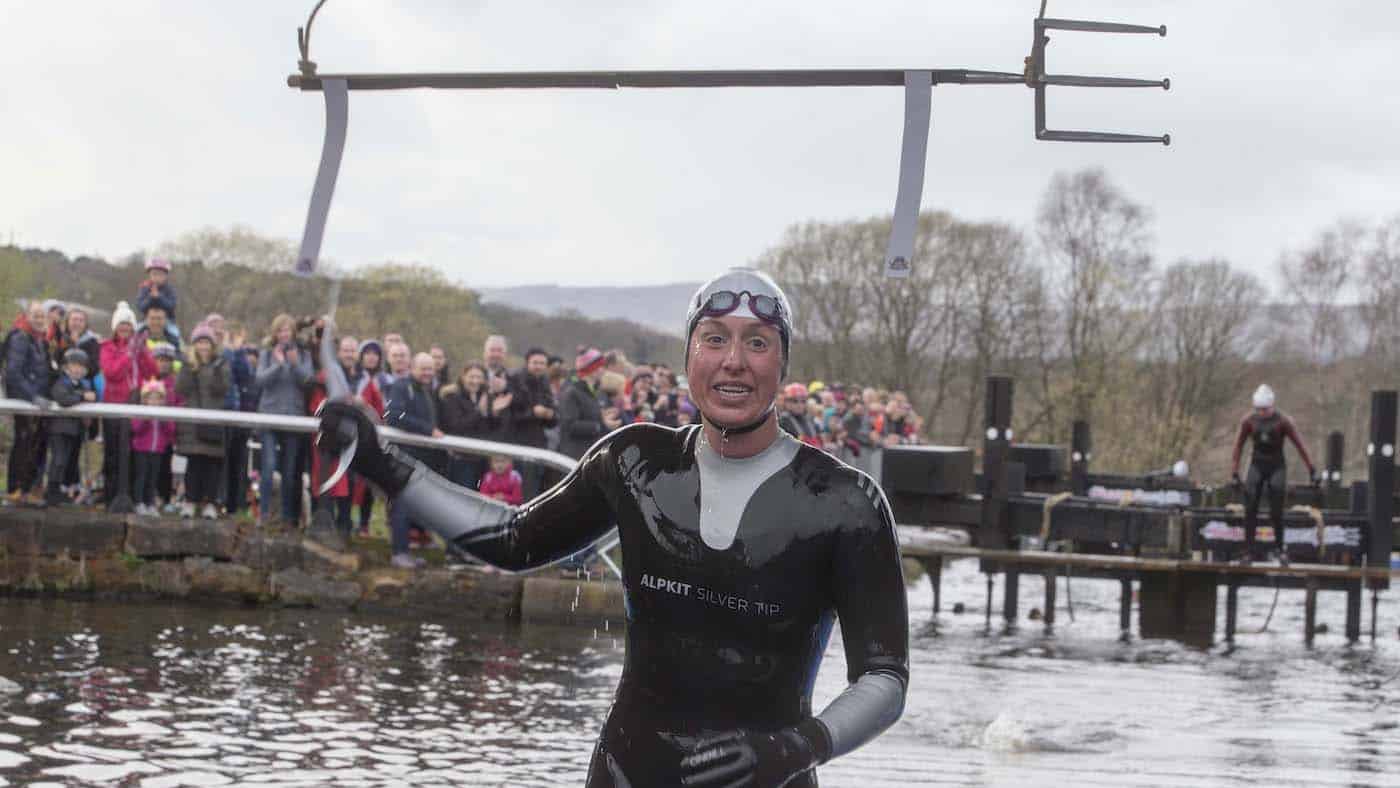 In a test of physical and mental strength, competitors completed a 420-metre sprint swim, before hoisting themselves over seven canal lock gates using ropes and ladders.
With water temperature dropping as low as eight degrees, the event once again proved its credentials as the UK's toughest open-water adventure race.
Women
1st – Erin Jeffrey – 7:05
2nd – Jennifer Davis – 7:24
3rd – Nicole Reynolds – 7:38
4th – Lilyella Craw-Seaman – 7:56
5th – Rebecca Lodge – 8:01
8th – Lauren Turvey – 8:28
17th – Erica Byram – 9:16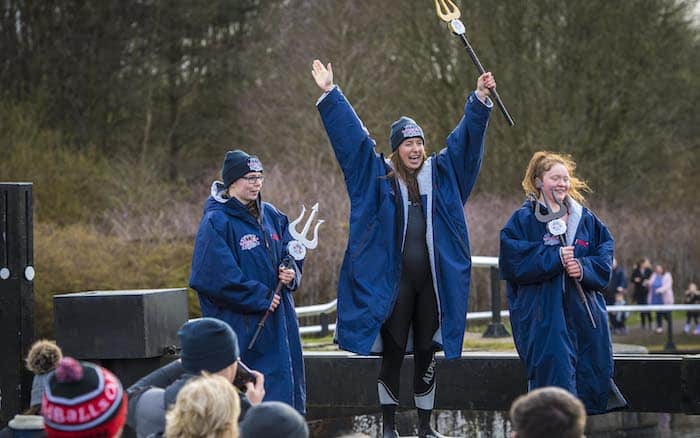 Men
1st – Dan Jones – 6:05
2nd – Andrew Horsfall-Turner – 6:11
3rd – Alex Johnson – 6:18
4th – Morten Hansen – 6:22
5th – Vincent Leblond – 6:44
9th – Martin Goodlad – 7:04
11th – James Phillips – 7:06
14th – Andy Turnbull – 7:22
16th – Andy Blow – 7:32