Are you an experienced multisport referee?
The Gov Games in Dubai wants you…
An interesting opportunity here for the right people. Not strictly triathlon, but UK-based former Pro triathlete Simon Brierley (www.paradisetri.co.uk) is part of the Operations Team for The Gov Games (https://govgames.ae/en/) in Dubai, UAE.
The Gov Games is a (very) large-scale, team Obstacle Course Racing (OCR) event for Government entities in Dubai held over four days – 3rd to 6th April 2019. As the Referee Manager, Simon is seeking experienced referees to join the team and be part of the second edition of this major event. Previous experience of OCR events is a bonus, but full training (four days) will be provided ahead of the event, and so if you are qualified and experienced triathlon referee for example, you will likely have many of the skills being looked for.
---
Event Referee/Official Opportunity
We are excited to announce that Warrior Events will be part of the organizing team for the 2nd Edition of The Gov Games. All Government of Dubai entities are invited to participate in the Gov Games. Invitations have also been extended to governments in other emirates as well as the UAE Federal Government and selected international government entities for the competition on 3rd – 6th April 2019.
I would like to formally invite you to register your interest to be a member of the Refereeing Team as a Lane/Team Referee. We are offering this out to people that are interested in joining us from the UK.
POSTION: LANE REFEREE
REPORTS TO: OBSTACLE REFEREE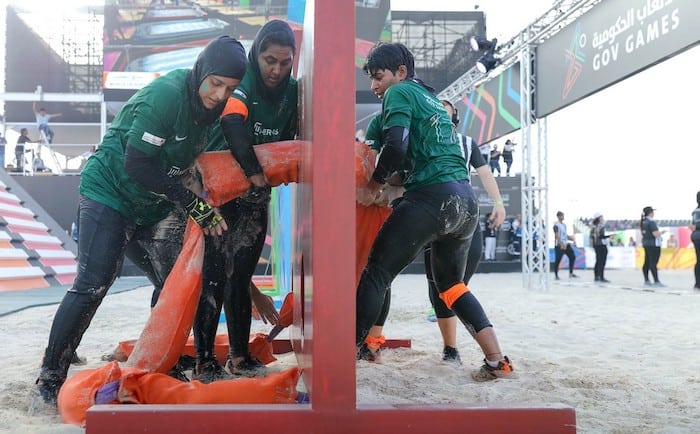 JOB DESCRIPTION
We are looking for experienced OCR referees, highly motivated referees to help make this event a success once again. Candidates will undergo a mandatory 4-day training session and will have to be available on site for the entire day on all operations days.
Dates:  
Thursday 28th March 2019 – Saturday 6th April 2019 (Late flight Departure) (10 Days)
Training Dates:           
4 Days Training
29th & 30th March 2019, 8.30am-5.30pm
1st & 2nd April 2019, 8:30am – 5:30pm
OPERATION Dates:              
3 Days Qualifying Heats – 3rd, 4th& 5th April 2019 2 – 11pm (Times may change)
1 Day Finals 6th April 2pm -11pm
Location: 
Kite Beach, Beach Road, Umm Suqeim, Dubai
KEY DUTIES AND RESPONSIBILITIES 
Obstacle Referees shall be assigned one obstacle course and shall oversee the Team referees who have been assigned to them. The Lane Referees will:
Enforce the adjudication system
Assist with controlling and guiding participants
Keep track and report their allocated team scores
Maintain professional international standards throughout the event
Report any issues to the Obstacle Referee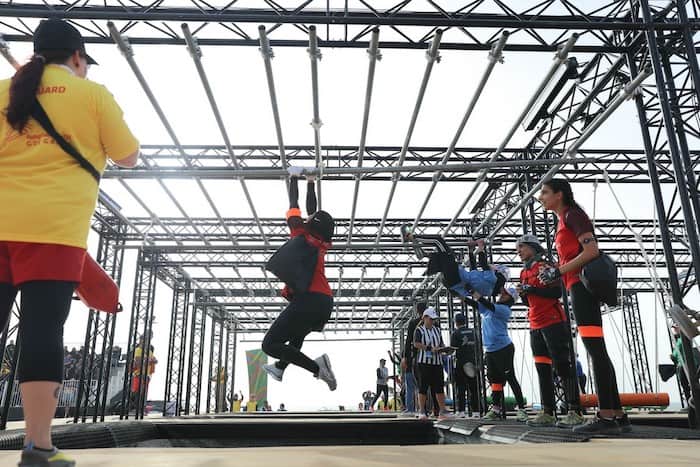 MINIMUM REQUIREMENTS
Referee certification or license from a recognised institution
Previous accredited referee experience at GovGames 2018, any OCR Events or XFit Competitions
Ability to communicate fluently in English. Arabic is an advantage.
BENEFITS 
Event Referee Certificate to be awarded on completion of the event
Return Flights (UK London Airport – Dubai)
Accommodation (Bed & Breakfast)
Wage TBC on application.
Uniform T-Shirts will be provided
Please could you register your interest by replying to this email with us as soon as possible.  Closing Date 20th February 2019 (But Simon advises that he will extend this to Sunday 24th February, given the short notice for potential UK applicants).