The 29th edition of the Royal Windsor Triathlon open tomorrow
An integral part of the U.K. triathlon scene for almost three decades, the 2019 Royal Windsor Triathlon will be the 29th edition of the hugely popular event, based on the banks of the River Thames in central Windsor.
Want to secure your place? Entries will be available from 10am tomorrow (Wednesday).
---
Royal Windsor Triathlon returns for 29th year!
Entries open for historic sporting event
The Royal Windsor Triathlon is one of the UK's longest running triathlons, with a course that takes in the history and heritage of Windsor, and a field that has featured many of the biggest names in the sport. It's no wonder then, that the 29th year of this prestigious event is set to attract thousands of participants when entries open at 10am on Wednesday 5th September.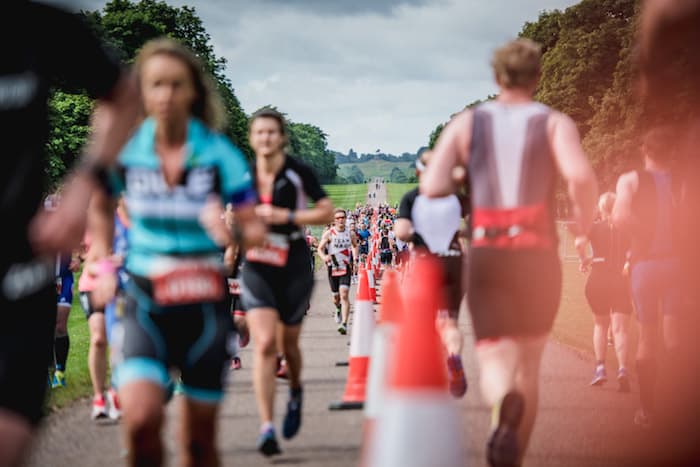 The 2019 Royal Windsor Triathlon will take place on Sunday 16th June, organised by leading mass events company Human Race. With both Sprint and Olympic distances on offer, participants will take on an exciting course through Windsor and the surrounding Berkshire countryside. Starting with a swim in the River Thames and a scenic bike course, the run route then takes participants onto royal grounds, passing Windsor Castle and down the spectacular Long Walk. It is this royal connection that brings millions of tourists flocking to the town each year, and with Princess Beatrice herself having completed the Royal Windsor Triathlon course, who knows who the 2019 triathletes could be rubbing shoulders with in transition next year!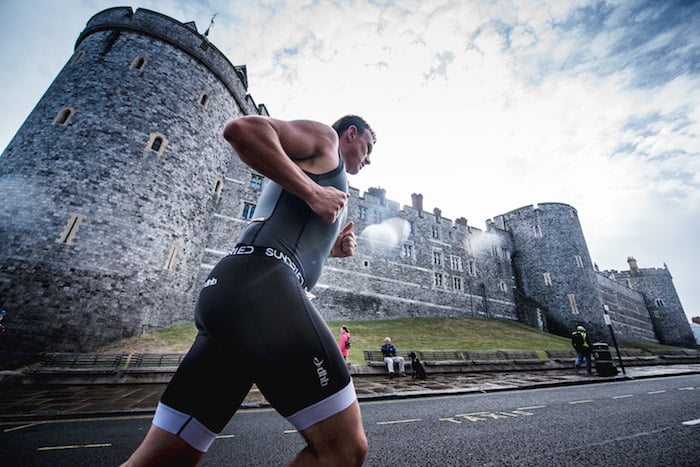 Having cemented its place as one of the top races in the triathlon calendar, the Royal Windsor Triathlon has seen many exciting developments over the years including the addition of the Jasmine Flatters Club Championships, ever popular Mates Waves, and the new Macmillan Beginners Wave. Next year's event promises to be even bigger and better, with opportunities for both experienced and first-time triathletes to experience all that Windsor has to offer.
The return of the sub 2hr30 Olympic wave, dubbed the 'Windsor Classic', offers triathletes the chance to compete with the likes of Richard Stannard, Tom Bishop and Emma Pallant for the chance to win £1000 in prize money. Racing alongside elites and club athletes in a competitive non-drafting Olympic wave with the chance to join the legends on the previous winners list is not something many other events can boast.
"All those in the world of triathlon know what an important part the Royal Windsor Triathlon has played in the history of the sport," says CEO Human Race, Nick Rusling. "We're delighted that the event is still going strong, and that we're once more able to host such a fantastic celebration of triathlon in an historic and beautiful surrounding."
 Pre-registrations are now open at www.royalwindsortriathlon.
Entries for 2019 will open at 10am Wednesday 5th September.