Super League Triathlon Mallorca 2018 preview
A quick turnaround (aided by a private plane), means that the athletes of Super League Triathlon have made the back-to-back switch from Malta to Mallorca for two days of racing this coming weekend.
#IAMSUPERLEAGUE #triathlon
.#FansEyeView #SLTmallorca 🇪🇸
.
How do you get all athletes, their kit & support team to @rnadalacademy safely?
.
Hire a private ✈️ & the best air crew you can find!
.
Obvs make a 🎥 of it 👇🏼 pic.twitter.com/4f0re5jKRk

— Super League Triathlon (@SuperLeagueTri) November 1, 2018
Vincent Luis and Katie Zaferes were the winners in both Jersey and Malta. Can they go into their winter break – before the final race in Singapore next February – with three consecutive wins? Right now they are certainly looking the favourites to collect the $100,000 2018/19 series first prize.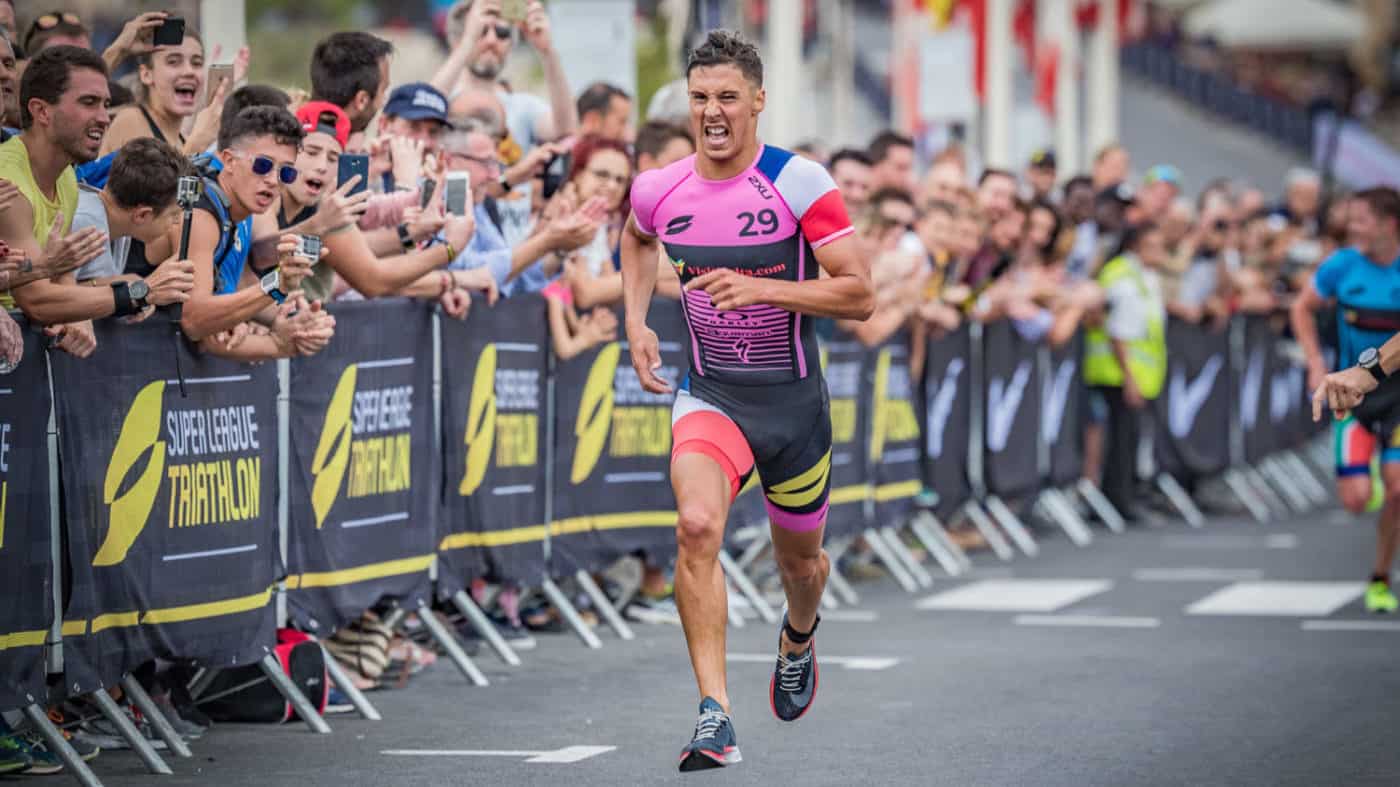 The local fans will be disappointed with the news this week that the three-time and reigning ITU Triathlon World Champion, Mario Mola, will not be racing on his home island.
https://www.instagram.com/p/Bpjwk9SBzGd/
While Katie Zaferes will start as the women's favourite, her husband Tommy Zaferes has secured a late call-up and his goals are a little less lofty…
It's fitting that the announcement that I am racing @SuperLeagueTri Mallorca is on Halloween because there is a strong possibility I am going to die.

— Tommy Zaferes🥑 (@tzaferes) October 31, 2018
Mallorca – The Formats
Mallorca sees the return of the Triple Mix format (which was also Day One in Jersey), along with a new edition to Super League, Sprint Enduro. A two-part event (with the heats selected by random draw), who has to race who could, potentially, see some big names crash out at the first hurdle. Here's an explanation of both formats.
Saturday's racing – Triple Mix
Start times: Women, 12:15pm UK (1:15pm local). Men, 2:30pm UK (3:30pm local)
Sunday's racing – Sprint Enduro
Start times (Stage 1): Women, 07:00am UK (8:00am local), Men, 8:00am UK (9:00am local)
Start times (Stage 2): Women, 12:30pm UK (1:30pm local), Men, 2:00pm UK (3:00pm local)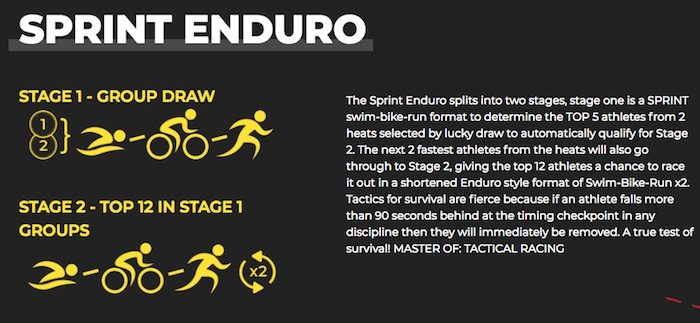 How to watch Super League Triathlon Mallorca
SATURDAY VIEWING (UK TIMINGS) – 3rd November 2018
12:00 – 14:00: WOMEN (BBC Connected TV & Online), replay 17:30 – 19:20 (BBC Red Button)
14:20 – 16:00: MEN (BBC Connected TV & Online), replay 19:20 – 21:00 (BBC Red Button)
SUNDAY VIEWING (UK TIMINGS) – 4th November 2018
12:00 – 13:30: WOMEN (BBC Connected TV & Online), replay 18:20 – 21:00 (BBC Red Button)
13:50 – 15:00: WOMEN (BBC Connected TV & Online), replay 18:20 – 21:00 (BBC Red Button)
You can also watch live via: