New broadcast starts tomorrow from Super League Triathlon
Lots of news and plans last week from the PTO with the confirmation of the Collins Cup for 2020, but they are not the only entity within triathlon looking to develop the coverage of the sport.
At the other end of the distance spectrum, Super League Triathlon will be launching a new live show on a fortnightly basis, starting tomorrow, Tuesday 28th January 2020 at 6pm GMT.
Here's the 'Show Zero' pilot from last week:
---
SUPER LEAGUE TRIATHLON POWERS UP FAN CONTENT WITH NEW ONLINE SHOW
The global triathlon series is set to deliver sports fans a regular dose of captivating content with the launch of a bi-weekly show
Global multi-sport series Super League Triathlon has announced that it will be hosting a new fortnightly online show, aimed at sports fans around the globe. The Power Up Show will be broadcast live on YouTube and Facebook every other Tuesday at 6pm GMT, from a purpose built set in Super League's London offices; the first of which will go out on 28 January.
The fast-paced 25 minute magazine show will feature guests from across the world of triathlon as well as news updates, light-hearted features, competitions and much more. It will be fronted by a team of presenters including triathlon coaches Raya Hubbell and Annie Emmerson, and seasoned sports broadcaster, Dave Rogers.
Super League's previous Power Up shows, broadcast live on location at Championship Series events across the globe, have proven to be a hit and will remain part of the programming roster with Will McCloy and Chris McCormack, who will also be documenting his world travels in a 'Where TF is Macca' segment, set to lead the race week coverage.
Tomorrow's episode will feature appearances from Olympic-distance US triathlete Jason Lamoreaux and headline-hitting British cyclist Anthony Hoyte. Jason will join via video link from Alaska to talk about winter tri – which consists of swim, bike, ski – as well as his latest Tri-flake race, while Anthony, known as the 'Pedalling Picasso', has built up a cult following for his cycle art on Strava.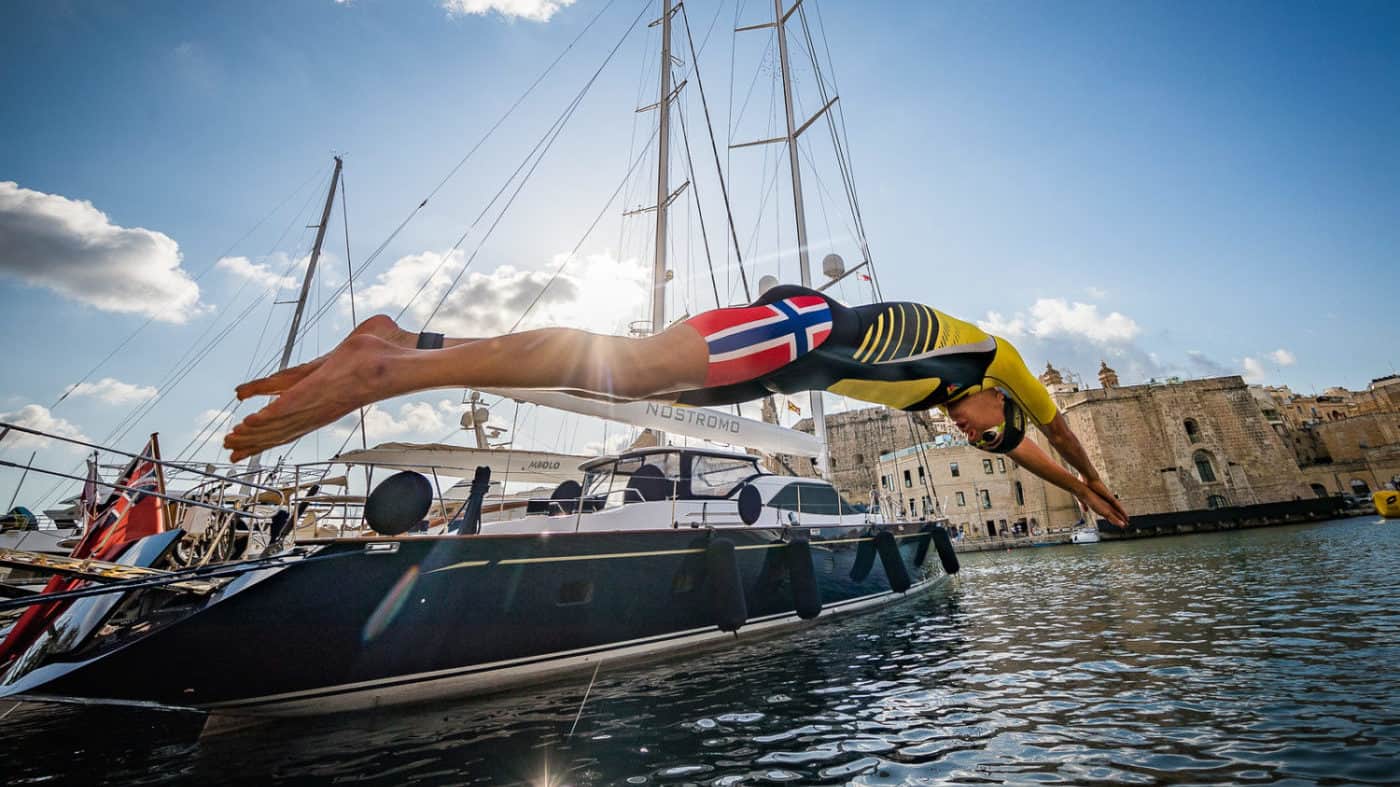 Super League Triathlon's Chief Marketing Officer, Joe Edwards, said: "The Power Up Show will give triathlon fans even more great content to enjoy.
"We aim to be fast-paced, snappy and exciting, delivering interesting features, news, interviews, competitions and updates. There are lots of innovative ideas that will be rolled out as the show evolves, as well as the chance for viewers to interact.
"It is ideal for those looking for more exciting and fun news and views from the world of triathlon, and will provide plenty of entertainment for everybody watching live or catching up on the show later on via Facebook and YouTube during their indoor training sessions."
Super League's stable of presenters includes Raya Hubbell, a triathlon coach who found the sport having previously represented Canada as an international Alpine ski racer, former professional triathlete and world number one duathlete Annie Emmerson, and experienced endurance sports broadcaster Dave Rogers.
Tune into the first episode of The Power Up Show on Super League's Facebook page and YouTube channel at 6pm GMT on 28 January. All episodes will also be available to catch up on later.
To view on YouTube, click HERE or for Facebook, click HERE.