Pro racing returns to Panama City Beach
Your one-stop guide to watching IRONMAN Florida 2019
For the first time since 2014, Saturday's IRONMAN Florida will include a Professional division on what was always regarded as one of the flattest and potentially fastest courses on the IRONMAN circuit. With a late morning start time in the UK of 11:30 am on Saturday, a great opportunity to take in some long-course sports viewing after following the Rugby World Cup Final from Japan.
Based at Panama City Beach, the race is returning to the long-standing venue after Hurricane Michael forced a venue and date change 12 months ago. The event is a Pro Men only race (Pro Women will race at IRONMAN Arizona in three weeks time), with two qualifying slots on offer for Kona 2020. The prize fund is $50,000, with $20,000 on offer to the winner.
KEY FACTS (The quick version…)
DATE: Saturday 2nd November 2019
RACE START TIME: Pro start time 6:30 a.m. local time / 11:30 a.m. UK-time
WATCH: online via www.facebook.com/IRONMANnow and Facebook Watch
LIVE STREAM DUE TO START AT 6:20 a.m (local) / 11:20 a.m. (UK time)
WHO'S RACING?
While the event falls just three weeks after the IRONMAN World Championship in Hawaii, a quality field of athletes is lined up with many seeking to stretch their fitness out and hopefully secure one of those qualifying slots for 2020. Among the top names are Ben Hoffman (IRONMAN South Africa winner / 4th in Kona), Andrew Starykowicz (winner in Florida in 2012), Tyler Butterfield (several top-10 Kona finishes) and Franz Loeschke (third in Frankfurt). There are plenty of other names, like Matt Russell, Ruedi Wild, Brent McMahon and Denis Chevrot who will be starting with podium ambitions too.
BRITISH PRO INTEREST
There is British interest too. First up, Joe Skipper is racing again after finishing sixth in Hawaii this year. Joe actually raced Florida way back in 2013 (10th) in the early stages of his Pro career, and has shown several times in recent years that he is able to back-up big races quite close to each other. He'll be hoping he has one big effort for 2019 left, as an early qualification for Kona 2020 would be a great early Christmas present.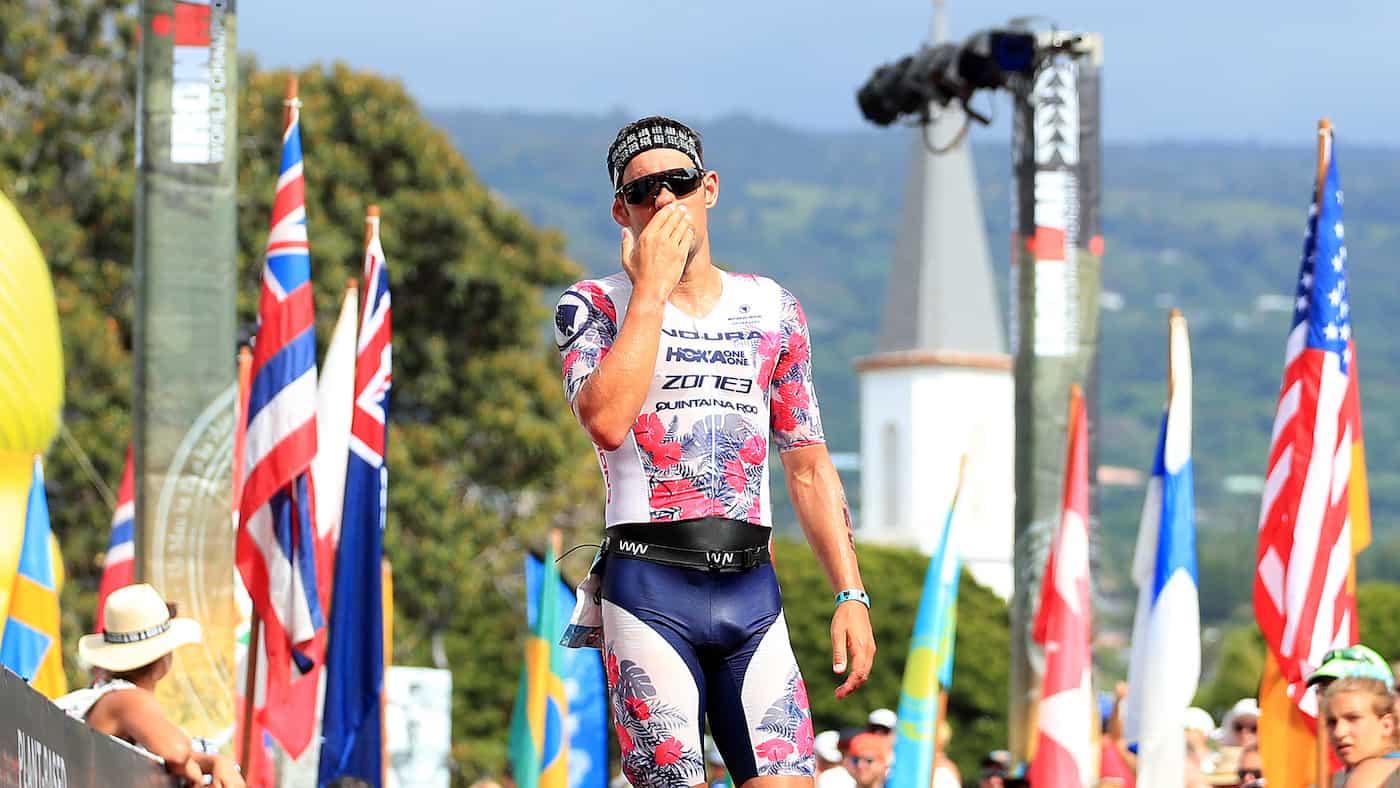 Also racing for the first time in a few months after a big build into this race is Sam Proctor. Sam made his IRONMAN debut in Texas earlier in the year when finishing eighth (Joe was fourth), before adding 12th in the sweltering heat of Frankfurt.
https://www.instagram.com/p/B4TKxnYHEd4/
There should have been three British men on the start list, but a U.S. visa (ESTA) issue means that Philip Graves did not manage to make it beyond the airport. He'll now redirect his efforts towards IRONMAN 70.3 Bahrain.
https://www.instagram.com/p/B4M2g8_hbsH/
DATA & TRACKING:
CHAT: IRONMAN Live Twitter via https://twitter.com/IRONMANLive
HASHTAG:  #IMFlorida
IRONMAN TRACKER APP: Download via the App Store (HERE) or Google Play (HERE)
ONLINE TRACKING / COVERAGE: https://www.ironman.com/triathlon/coverage/detail.aspx?race=florida&y=2019
FACEBOOK WATCH
Depending on your equipment, you can watch the IRONMAN 'Facebook' broadcasts easily on your TV – potentially without the need for a computer / tablet.
If you have a Samsung Smart TV for example (as I do) and a good internet connection, then you can download the Facebook Watch TV App and watch in full widescreen. I've used this many times and, for the vast majority of the time, it has worked fantastically.
For more details on compatible devices and TVs and/or how to stream, then THIS ARTICLE is a great place to start to understand what to do.
TWO PARTS TO THE BROADCAST?
Yes, one (slightly…) annoying part of the Facebook streaming process, is that because of restrictions on live video length, you will have switch from 'Part One' to 'Part Two' during the day. This applies whether you are watching on your computer / laptop / tablet through the Facebook page, or directly on  your TV through Facebook Watch.
The schedule timings for those are:
PART ONE (Scheduled to start at 0620 local time / 1120 UK time)
PART TWO (Scheduled to start at 1030 local time / 1530 UK time)
USEFUL LINKS: