It's the Weekend Preview…
As we quietly slip from February into March, we look ahead to what's going on race wise this coming weekend. It's relatively quiet in terms of volume, but the 35th year of the longest running IRONMAN outside of Hawaii will be taking centre stage on Saturday.
Could there be a British winner too? There was last year… and she is back to defend that title.

INTERNATIONAL RACING
Overseas racing starts early this weekend with the new IRONMAN 70.3 Oman taking place tomorrow, Friday, in Muscat. Announced in July last year, the event is Age-Group only in its first year, and adds to existing 70.3 events in the region in Dubai and Bahrain.
It would appear to have been a popular addition too, the event having been sold out for quite a while now. The start list suggests that over 170 of those entries are from British athletes too. With the IRONMAN 70.3 World Championship taking place in Nice, France in September, no doubt that many of those will be seeking one of the 30 qualification slots on offer.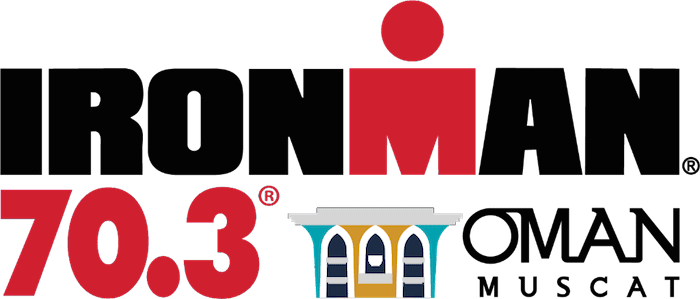 The big Pro race of the weekend is IRONMAN New Zealand, and has significant British interest too. The event takes place on Saturday.
12 months ago Laura Siddall took the title in Taupo – her second (at the time!) IRONMAN victory – just a few second over the nine hour mark, on a day which also saw a course record (7:59:57) and win for Terenzo Bozzone (NZL). Both champions return, but any title defences will have to be earned the hard way.
Recently third with, by her own admission, a somewhat flat performance at Challenge Wanaka, Laura will be up against Teresa Adam (NZL) and Jocelyn McAuley (USA) who joined her on the podium last year, plus Meredith Kessler (USA), who was second in Wanaka and also won the race over five consecutive years, 2012-2016 inclusive. Add in 2017 Age-Group winner (overall) of the IRONMAN World Championship in Kona, Emily Loughnan (AUS), and that is set up for a fine race which will not be decided until well into the late stages of the marathon.
https://www.instagram.com/p/BuIt7PKB-sT/
The men's race is strong too. As well as the defending champion, fellow Kiwi (and 2017 winner) Braden Currie is rapidly rising to the top of the sport. Fifth in Kona last year, he also won in Wanaka a couple of weeks ago and also defeated Javier Gomez on his IRONMAN debut last year. Of course, 12-time (!) winner Cameron Brown is back again. Second in 2017 and third in 2018, can he possibly win it again?
A look at the start list suggests that they might all be chasing Andrew Starykowicz (USA) on the run, who rarely fails to deliver on the bike. He's more than capable of putting together a solid marathib too. Add in former IRONMAN 70.3 World Champion Tim Reed (AUS) and Matt Burton (AUS) – who was recently third in Wanaka – and you can readily see that both races have the potential to be very close.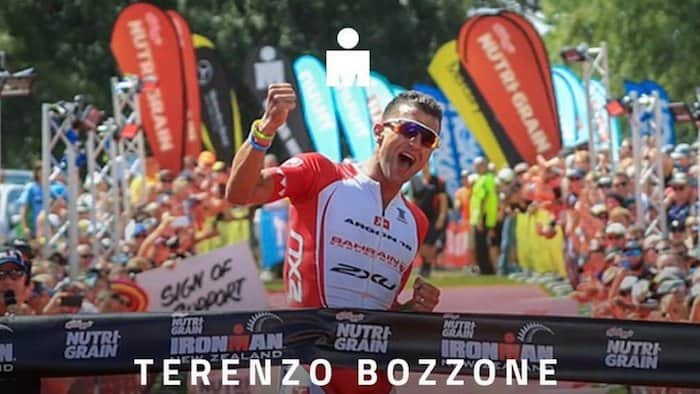 Looking ahead to the weekend, Bozzone – speaking to Bahrain 13 Media – said:
"The forecast for the day looks great and I can't wait to put on a show for the record books this weekend with what has to be the toughest and deepest field to start here in NZ.
"It is the 35th anniversary down here for Ironman NZ; it is the second oldest Ironman outside of Hawaii, so a very special race all round. My preparation this year has gone great and I can't wait for the year of racing to kick off for me this weekend.
"I am fortunate to already have secured my spot for the world champs [due to winning Ironman Western Australia], but this is going to be a very good opportunity for me to test the waters with where my body is at this early in the season and see if the aspects we have been working on will return positive outcomes."
Something different (but – if you have a long memory – not entirely new) over in France, with the Lievin ETU Triathlon European Cup (www.lievintriathlonindoorfestival.com). There have been indoor triathlon events before (remember Bordeaux, and the Eurosport coverage?), but this forms part of the ETU European Cup series, with EUR 10,000 of prize money on offer.

The race formats will be 150m swim / 3km bike / 1km run, with heats / finals, with temporary pool set up inside the athletics track venue. We hope to see some great images emerging from this one!
Christopher Perham and Zoe Thomas are the British entrants on the start list for the Elite races.
DOMESTIC RACING
Something of a rarity this weekend – domestic racing in early March with no championships or qualification races on the schedule! [UPDATE: Ok, scrap that comment – I should have looked more closely, to have seen the the Pembrokeshire Duathlon will actually host the Welsh Duathlon Championships…]
In truth, relatively quiet this weekend with run-bike run action in Wales at the Pembrokeshire Duathlon based at Neyland Yacht Club (Start List).
Elsewhere you can leave your bike at home for the Sidmouth Aquathlon, race one in the Exeter Triathlon Club Series and the Frosty Aquathlon from Tuff Fitty Tri Club. Short and Long distance options at both events.
While not specifically triathlon, there will doubtless be lots of triathletes at the Saucony Cambridge Half Marathon on Sunday. Organised by the team behind the Outlaw Triathlons and Club Relay Championships, the event has now grown to an entry of 10,000. Hopefully the 'winner' won't be disqualified this year!
Get that last little run done then it's time to rest for @CambridgeHalfUK – 3 days to go!! @SauconyUK #letsdothis pic.twitter.com/yVSOF2suam

— OSB Events (@OSBevents) February 28, 2019

| Weekly Suggested Products from ORCA | |
| --- | --- |
| | |
| | |