New sports festival to launch in 2020
Wiggle announces it's launching a brand new Festival of Sport this year
Multi-sport retailer, Wiggle, has today launched its brand new event, Festival of Sport, taking place across three action-packed days from 7 to 9 August at Avon Tyrell Activity Centre, New Forest.
The Wiggle Festival of Sport will roll into Christchurch later this year boasting an extensive range of events tailored for runners, cyclists, swimmers, sport enthusiasts of all levels and the full family to enjoy.
The festival promises to be a jam-packed weekend merging sporting events with music from live bands, DJs, comedy sets, delicious food, wellness events and fitness classes for all ages – allowing visitors to take part in as much or as little as they want.
Through a carefully selected schedule of sportives, open water swimming and trail running activities, sport buffs will have the opportunity to swim up to 2.4 miles, cycle up to 102 miles and run from 1.2 mile sprints to Ultra distance across the weekend.
Sports enthusiasts and families wishing to celebrate the full three days of sport can purchase weekend tickets to stay in the stunning surroundings or alternatively, visitors can purchase day tickets for Friday (7th) or Saturday (8th) granting access to the festival and events from 6am to 9pm.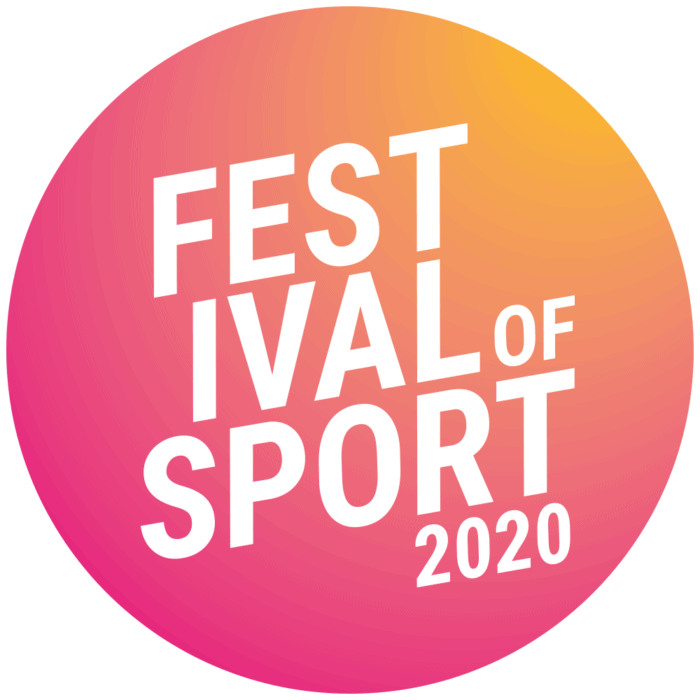 Both weekend and day ticket holders will have the opportunity to enjoy additional fitness classes including Yoga, Zumba, Crossfit and Pilates as well as the chance to experience exciting talks by inspirational experts, sporting professionals, and industry insiders on the future of the sport.
Wiggle will be welcoming the biggest brands in cycling, tri-sports and adventure sports giving ticket holders the chance to try out the latest gear, bikes, and tech. Mountain bike enthusiasts will be able to enjoy a demo with expert-led rides, and a pump-track tuition session whilst thrill-seekers will find a huge array of challenging pursuits, from adrenaline-charged zip-lines to on-site climbing walls and tree-top adventures.
Mini festival goers will be able to take part in a range of free, fun activities for children, with an expert-led junior mountain bike ride, sport-inspired entertainment, and a play and activity area for under-fives.
After the packed days of sport, Wiggle will be hosting a selection of quality DJs, bands and comedians for those wishing to wind down with delicious artisan food and the great company of likeminded individuals.
Festival of Sport will culminate on the final Sunday evening with a vibrant Colour Run where festival goers can take part in the mass-participation event full of colour and music.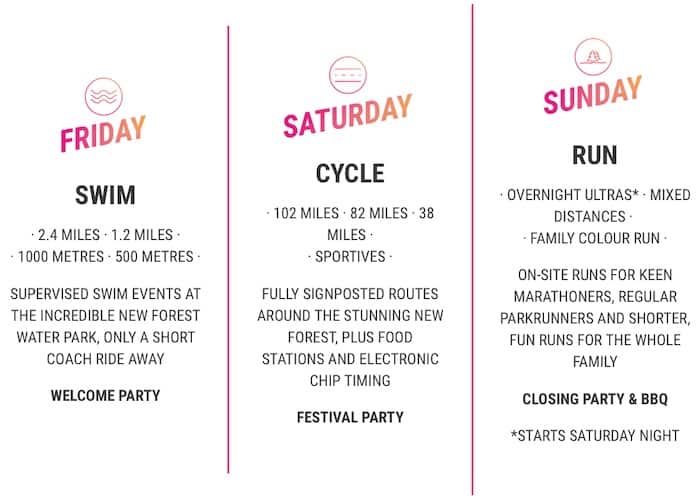 Sarah Pain, Head of Marketing at Wiggle said: "As consumers look to new sports and ways to keep fit, we are really excited to bring a festival to the UK that celebrates people of all abilities, bringing sport, music, entertainment and fun together into one jam-packed weekend. There will be a ton of activities to get involved in and, by working with some of the UK's leading brands, we'll be hosting a vibrant, colourful, and communal celebration of all things sport."
Both day and weekend tickets for Festival of Sport from 7 to 9 August, are on sale now from https://www.wiggle.co.uk/festival-of-sport/.
There are multiple ticket and accommodation options available for the weekend:
Weekend ticket: £130 for adults, £69 for under 18s and £0.01 for under 5s.
Day ticket (Friday or Saturday): £50 for adults, £40 for under 18s and £0.01 for under 5s.
Weekend ticket with camping accommodation: £170 per person for adults, £80 for under 18s and £0.01 for under 5s.
Weekend ticket with house accommodation: From £230 per person for adults sharing a dorm style room.
A private lodge for six with six weekend tickets: £1380 (£230 per person).
Campervan pass: £90 (weekend tickets purchased separately).