XTERRA World Champs moves to December 5th
Trail Run Worlds 21K added to Weekend
The 25th edition of the XTERRA World Championship off-road triathlon at the Ritz-Carlton, Kapalua in Maui has moved from its tentatively scheduled date of October 31 to Sunday, December 5, 2021 in order to allow the maximum amount of time for global vaccination roll-out and relaxation of travel and covid-related restrictions.

In addition, the XTERRA Trail Run World Championship 21K, previously held on the Hawaiian Island of Oahu, will move to Maui and join the weekend of events on Saturday, December 4.

"It's our 25th year and we want to go big; we want the best possible athletes in the world on the start line, and our XTERRA Family and friends from across the globe to be there with us," said XTERRA World Tour president, Janet Clark. "This move gives us the best chance to get all that done this year, and we are excited for the opportunity to make it happen."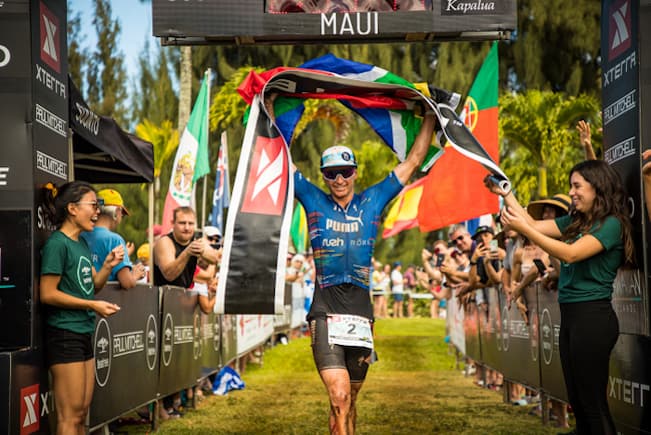 Both events will be operated under covid-safe racing conditions in accordance with the most current State of Hawaii and CDC guidelines.

"We're optimistic international travel conditions will improve dramatically in the coming months," said Clark. "At this time, Hawaii is open to tourism and quarantine can be avoided with a negative covid test from state-approved providers within 72 hours of departure. The state is talking about vaccine passports and other measures to ease restrictions, keep communities safe, and stimulate the economy at the same time."

There are 34 XTERRA World Championship off-road triathlon qualifying races in 21 countries remaining in the 2021 season, including four events (XTERRA Arizona, XTERRA Taiwan, and two in New Zealand) that have already taken place. Find the most up-to-date schedule at xterraplanet.com/2021-world-tour.

The XTERRA World Championship triathlon starts with a 1.5-kilometer (1-mile) rough water swim at D.T. Fleming Beach, transitions to a two-lap, 32-kilometer (20-miles) mountain bike that climbs 2,800 feet up and down the lower slopes of the West Maui Mountains, and finishes with a grueling 11-kilometer (6.5-miles) trail run through forest trails and a long stretch of beach sand. Brad Weiss from South Africa and Flora Duffy from Bermuda won the 2019 XTERRA World Titles.

Elite athletes race for their share of $100,000 in prize money and all competitors vie for the title of XTERRA World Champion. The event is being filmed for a TV special broadcast across the U.S. and internationally.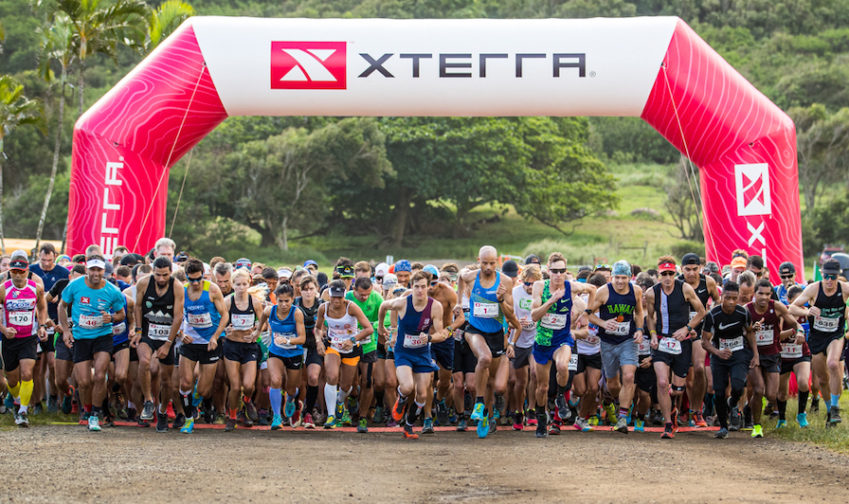 The XTERRA Trail Run World Championships 21K, which was held at Kualoa Ranch on Oahu for 12 years from 2008 – 2019, offers a challenging new course in the Kapalua Rainforest featuring lots of climbing, tropical jungle trails, epic views, and even some soft sand. Joseph Gray and Grayson Murphy won the 2019 XTERRA Trail Run World titles.

No qualification is necessary to compete at XTERRA Trail Run Worlds, and in addition to the 21K, XTERRA will host the popular XTERRA Kapalua 3.3K, 5K, 10K, and Keiki K trail races on Saturday, December 4.

For more information visit www.xterraplanet.com or call toll-free to 1-877-751-8880.

Maui is the official home and birthplace of XTERRA, and the XTERRA World Championship is supported by the Maui Visitors Bureau and Paul Mitchell. Other partners include Gatorade Endurance, Kapalua Resorts, and The Ritz-Carlton, Kapalua.