The accountancy firm Duncan & Toplis has announced its year-long sponsorship of the triathlon training company 100% Tri, as part of its commitment to supporting the physical well-being of its staff and the local community.
Duncan & Toplis is sponsoring 100% Tri for the whole of the next triathlon season.
100% Tri is a triathlon training club which offers top-level coaching and support normally reserved for professional athletes only.
The partnership was born from a conversation after training between Paul Fowler, Team Director at 100% Tri, and his fellow team member Nick Cudmore, director of Duncan & Toplis in Louth.
Nick Cudmore, said: "I've been into competitive triathlon training for a few years now – I find it a great stress reliever, especially the bracing adrenaline rush of open water swimming. As a business we're proud to be sponsoring 100% Tri as we have a shared ethos of wanting to help athletes/businesses to achieve their full potential whatever point they are starting from. Our mission statement at Duncan & Toplis is strength, direction, trust and value, which I know we share with 100% Tri."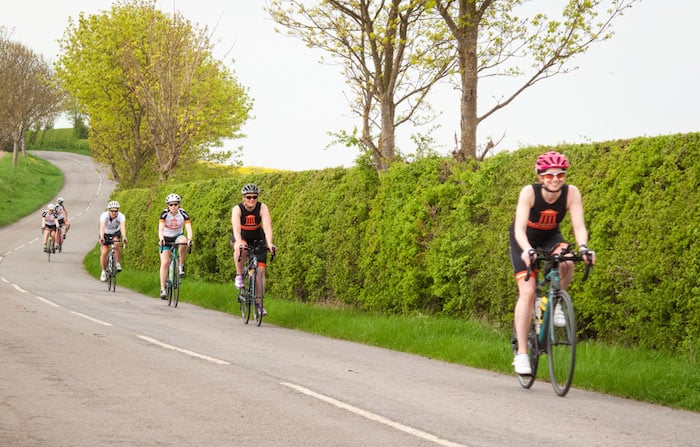 Paul said: "Nick and I soon realised that 100% Tri shared an ethos with Duncan & Toplis and the notion of team sponsorship was born. We're delighted to welcome them as our team sponsor and we look forward to developing with their help over the coming season".
100% Tri offers monthly team training days, triathlon training plans, strength and conditioning programmes, advice and discounts as well as providing support such as sports therapists.
Duncan & Toplis' sponsorship will focus on three main Outlaw triathlon events in 2019; the Outlaw Half in Nottingham in May, the Outlaw Half in Holkham in July and the Outlaw full distance in Nottingham in late July. The 100% Tri team will be wearing swimming hats,  t-shirts, hoodies and cycling kit emblazoned with the Duncan & Toplis logo.
The sponsorship will kick off with a team welcome evening on the 4th September is being held at the Giant Store at Doddington Hall. The event's open to all 100% Tri team members and will be an introduction to what members can expect over the coming year from both 100% Tri and Duncan & Toplis. Paul Fowler and Nick Cudmore will be speaking at the event.