Season plans for Emma Pallant and Will Clarke also revealed…
Both Will Clarke (5th season) and Emma Pallant (2nd season) should have little to complain about in terms of equipment this season, as their BMC-Vifit Sport Pro Triathlon Team powered by Uplace announce their full line-up of sponsors and partners for 2018 today.
With the addition of Orca already announced last week, further additions include Craft, DT Swiss, 3T Cycling and Pioneer. Full details on those below.
Also included as part of the Press Release today were draft plans of the athlete schedules for the season. While these will likely be tweaked through the year, the key details from a British perspective are below – with further confirmation that Emma will be moving up to the full IRONMAN distance in April at IRONMAN South Africa.
Emma Pallant provisional schedule:
IM 70.3 South Africa
IRONMAN South Africa
IM 70.3 Marbella
Colonia San Jordi Olympic
IM 70.3 Barcelona
The Championship
IM 70.3 Staffordshire
Windsor Triathlon
IM 70.3 Edinburgh
IM 70.3 World Champs (South Africa)
IRONMAN World Champs (subject to qualification)
Will Clarke provisional schedule:
IM 70.3 Dubai
Challenge Rome
IRONMAN Texas
IM 70.3 Austria
IM 70.3 Edinburgh
IRONMAN UK
IRONMAN Hamburg (TBC)
IM 70.3 Dun Laoghaire
IM 70.3 Vichy
IM 70.3 Weymouth
IRONMAN World Champs (subject to qualification)
---
BMC-Vifit Sport Pro Triathlon Team powered by Uplace
presents new partners and sponsors for 2018
2018: Craft, Orca, DT-Swiss, 3T and Pioneer new partners for the international triathlon Team;
New partnerships confirmed,
Strong network of sponsors in place,
First look at the race calendar for 2018
The BMC-Vifit Sport Pro Triathlon Team powered by Uplace is proud to announce five new partners to support the team in 2018 and beyond. Craft, Orca, DT- Swiss, 3T and Pioneer will become dedicated partners of the BMC-Vifit Sport team. CEO Bob De Wolf is extremely pleased: "The BMC-Vifit Sport Pro Triathlon Team p/b Uplace stands for professionalism and high performance. The team's philosophy and vision is to provide maximal professional support for our athletes with the ultimate goal to optimize their performances. Obviously such can only be achieved through the commitment and contributions of our sponsors and partners. With the addition of Craft, Orca, DT-Swiss, 3T and Pioneer as partners of the team we're thrilled to take the BMC-Vifit Sport Pro Triathlon Team from strength to strength."
"We have been pursuing a collaboration with a triathlon team for quite some time and in BMC-Vifit Sport Pro Triathlon Team powered by Uplace we have found exactly what we look for, a highly professional team that aims to be one of the most successful and sustainable triathlon outfits in the world," says Craft Sponsoring Coordinator, Henrik Åbom. "Craft will provide the athletes on BMC-Vifit Sport Pro Triathlon Team powered by Uplace with all their clothing requirements including racing and training clothes, base layers, accessories, recovery clothes, leisurewear as well as footwear. The partnership also means that the team will play a major part in Craft's R&D process for the development of new cutting-edge sportswear."
Alexander Schmitt, Road Marketing Manager of DT Swiss adds: "DT Swiss is very proud to partner up with the BMC-Vifit Sport Pro Triathlon team for 2018. It gives us the chance to globally promote our brand and products within the growing segment of triathlon. We are very much looking forward to see some of the world's best athletes in the sport racing on our ARC 1100 DICUT wheels."
Aran Tapiador, Orca's marketing manager, says: "It is an exciting partnership for both Orca and the BMC-Vifit Sport Team. The team will get to use the best swim products available in triathlon and in return we will not only receive exclusive feedback from the best triathletes in the sport, but it will allow Orca to join them on the podium at most prestigious events on the world circuit."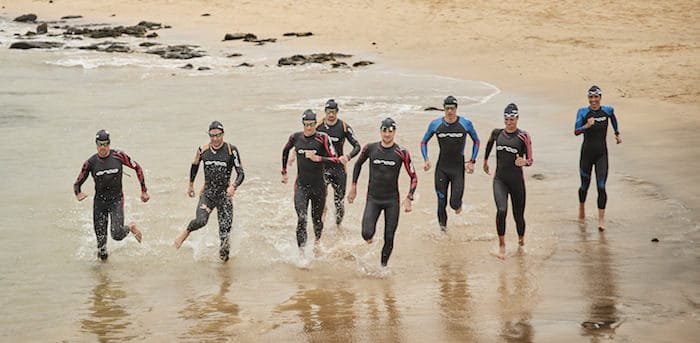 Also Rene Wiertz, President and CEO of 3T cycling is clearly satisfied with the new partnership: "We have been working with the BMC road team and the BMC MTB team over the last five years, and now we are very happy to expand our partnership with BMC by supporting the BMC-Vifit Sport Triathlon Team. I know Bob for many years and I have been very impressed what he has achieved over such a short time with the team. We are happy to support Bob and the athletes with 3T aero bars, cradles and pads for the 2018 season."
"We are very excited to be partnering with the BMC-Vifit Sport triathletes for 2018. Training with the Pioneer power meter system will provide each rider essential information about their performance when it counts, in real time," says Russ Johnston, Executive Vice President of Cycle Sports Group, marketing and corporate communications, Pioneer Electronics (USA) Inc.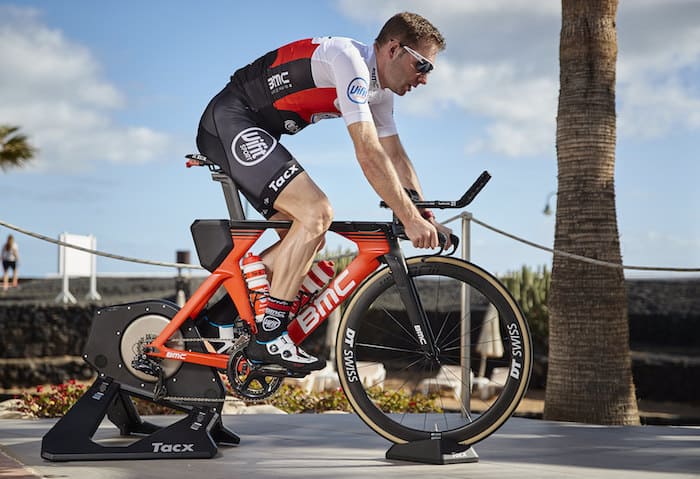 Strong network of sponsors and partners
CEO Bob De Wolf also emphasizes the importance of the continued support and continuation of long term partnerships with all other team partners in 2018: "We are incredibly pleased to be able to continue working with such a strong network of partners and sponsors. Bike manufacturer BMC Switzerland, Sports Nutrition brand Vifit Sport and Real Estate Group Uplace serve as the team's main sponsors. The tremendous commitment of BMC Switzerland, new name sponsor Vifit Sport and Uplace, allows us to continue growing and developing as a team. Additional support is provided by our excellent partners: Polar heart rate monitors, sport watches, GPS devices and bike computers; uvex helmets and eyewear; Craft race, training, casual clothing, compression products and socks; Orca wetsuits, swim wear and goggles; BMW Le Couter; Sportoase pool and gym facilities; Tacx bike trainers and drink bottles; DT Swiss wheels; fi'zi:k saddles and bike shoes; Vittoria tubular and tires; 3T extensions, cradles and pads; Scicon bike bags; Sands Beach Active for warm weather training; Pioneer power meters; OGIO travel and sport bags; Best Swim Centre and TrainingPeaks training data management system.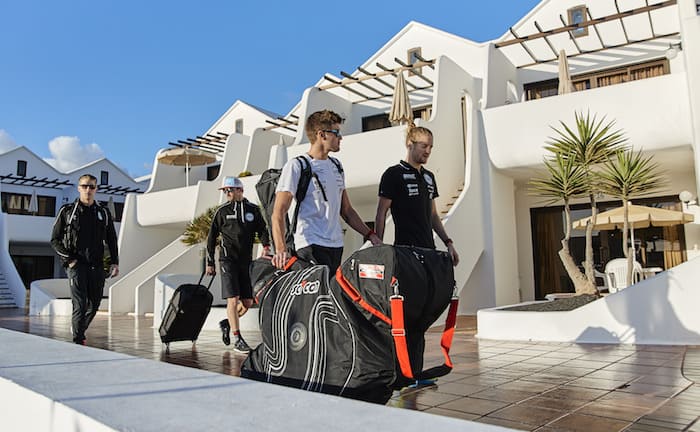 With the commitment from BMC, Vifit Sport, Uplace and all our other partners we are ready for a very ambitious season. We want to continue winning big races this year and keep our position as one of the leading teams in the world."
Race calendar 2018
On 14th December 2017 the BMC-Vifit Sport Pro Triathlon Team powered by Uplace announced its team line up for 2018. Bart Aernouts (BEL), Liz Blatchford (AUS), Will Clarke (UK), Maurice Clavel (GER), Chris Leiferman (USA), Patrik Nilsson (SWE) Emma Pallant (UK) and Ronnie Schildknecht (SUI), will defend the red and black team colors in 2018.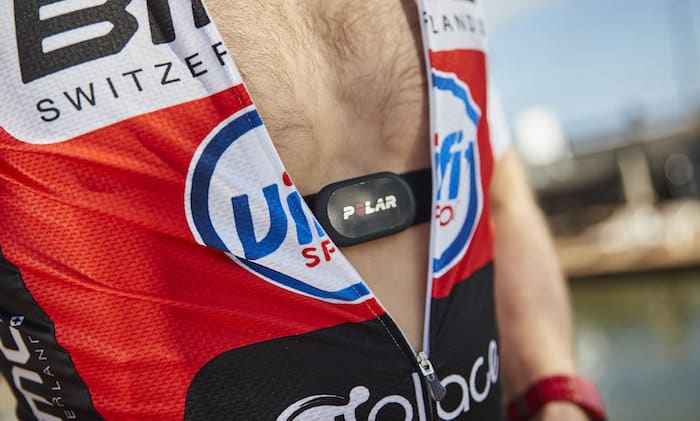 This weekend Emma Pallant will kick start the season for BMC-Vifit Sport in IM70.3 South Africa.