Body Rocket launches competition to win aerodynamics cycling camp in Girona
Body Rocket, the much-anticipated startup set to produce the world's first accurate on-road aerodynamics measurement device on the bike for cyclists and triathletes, has launched a competition to win a place on an aero training camp in Girona.
Hailed as Spain's cycling mecca, Girona will form the backdrop for this highly exclusive training weekend next Spring, advised by none other than Michael Hutchinson – AKA Doctor Hutch – multiple time trial champion turned author, journalist and broadcaster.
The trip, organised with Hot Chillee cycling events, will provide cyclists and/or triathletes the chance to make performance gains by using Body Rocket's game-changing sports technology to collect and analyse their aerodynamics data while riding through the beautiful Catalonian countryside.
To take part in the survey and be entered into the prize draw to win a spot on the Girona training camp, head to bodyrocket.cc/girona.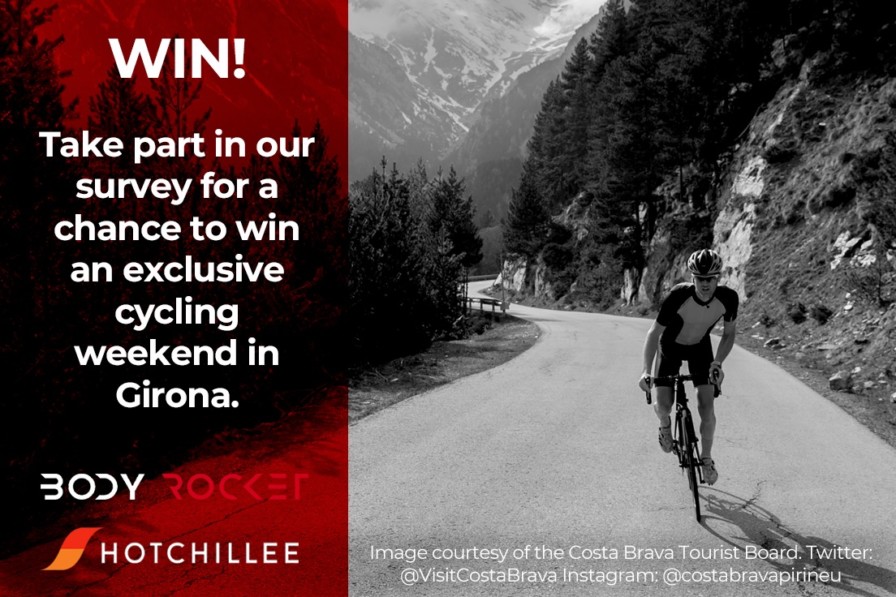 Body Rocket's patented technology provides cyclists with real-time aerodynamic data on their bike computer, allowing them to test and optimise different riding positions, clothing and kit out on the road, with the same accuracy as a wind tunnel.
The device, which offers the world's first direct drag force measurement on a bike in real-time, is pitched to be a game changer for athletes in pursuit of performance, allowing users to consistently monitor and measure their drag coefficient in real riding conditions, whatever the gradient, wind direction and speed.
As part of the company's bid to revolutionise the cycling industry by bringing in new data sets and metrics to help athletes get faster, Body Rocket has launched a survey as part of the competition entry.
Covering questions around performance goals, level of cycling interest and investment, participants in the survey will be automatically entered into the competition. Body Rocket will be publishing the results of the survey to all participants in the coming months.