DESCENTE to become Official Sponsor of British Triathlon
Well, don't say we didn't tell you… DESCENTE have been (formally) announced as the new apparel sponsor of British Triathlon.
With news coming much later than we expected, here are the new British Triathlon Age-Group Tri-Suits.
Colours aside – which look good to me at first glance – I bet I'm not the only one thinking, "that looks remarkably similar to another brand…?"
Full announcement below…
---
British Triathlon have today, Wednesday 5 April, announced a four-year partnership with global sports apparel brand DESCENTE, beginning Spring 2017.
As Official Performance & Sports Apparel Sponsor, DESCENTE will supply the Great Britain Elite and Age-Group Teams with technical sports clothing including racing tri suits, training wear and travel wear.
Founded in Japan, DESCENTE is already official supplier to the Swiss Ski national team and German Bobsleigh, Luge and Skeleton teams. The brand has applied its extensive knowledge to a broad range of premium, functional sportswear products for fitness training, running, baseball, and beyond.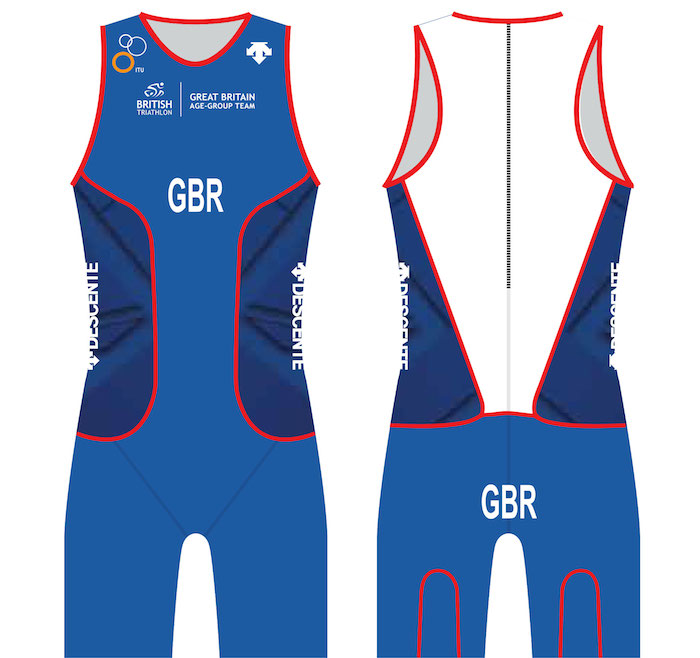 In 2013, DESCENTE entered the sport of triathlon in earnest and started challenge to develop innovative clothing which can support athletes during the three disciplines, swimming, cycling and running.
In collaboration with top athletes, the company now distributes high-quality, superbly designed and functionally beautiful high-performance sportswear across the globe.
Jack Buckner, CEO British Triathlon, said, "We are delighted to partner with DESCENTE as we enter a new Olympic and Paralympic cycle for the sport.
"Here at British Triathlon we are dedicated to providing the highest quality equipment and apparel for both our elite and age-group athletes and believe DESCENTE are perfectly placed to support us on our journey over the next 4 years."
"We look forward to working alongside an organization with a proven track-record in producing world-class triathlon apparel," he added.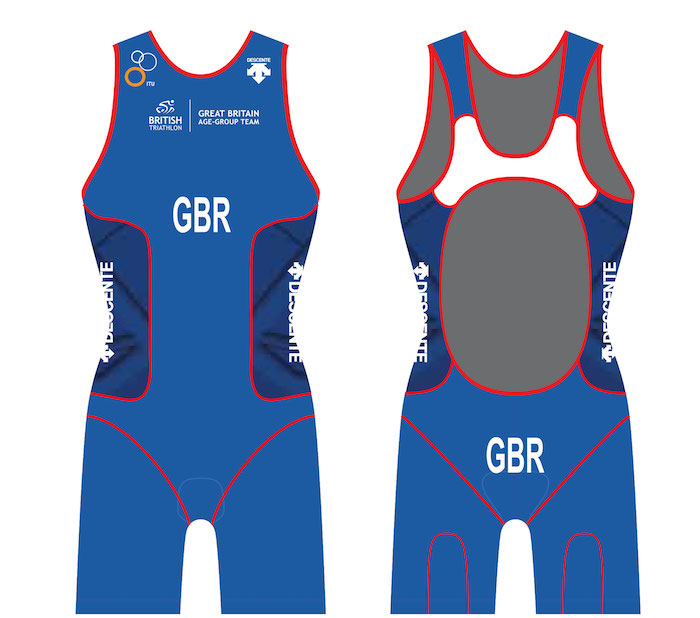 June Rhi, DESCENTE Global Sports Marketing Manager added: "As an official sponsor, DESCENTE will proudly support Britain's top triathletes alongside the age-group community with the best quality products and its revolutionary technology in the market."
DESCENTE will acquire wider brand acknowledgement by supplying cutting-edge apparel to British Triathlon, offering the broadest support to elite and age-group triathletes.
Age-group kit will be available to purchase from http://www.britishtriathlonagegroupshop.org/. Great Britain Age-Group Team athletes will be provided with a unique kit code prior to their championship event, with codes being released in championship date order. Age-group triathletes may continue to wear current Great Britain Age-Group Team tri suits during international competition throughout the 2017 season.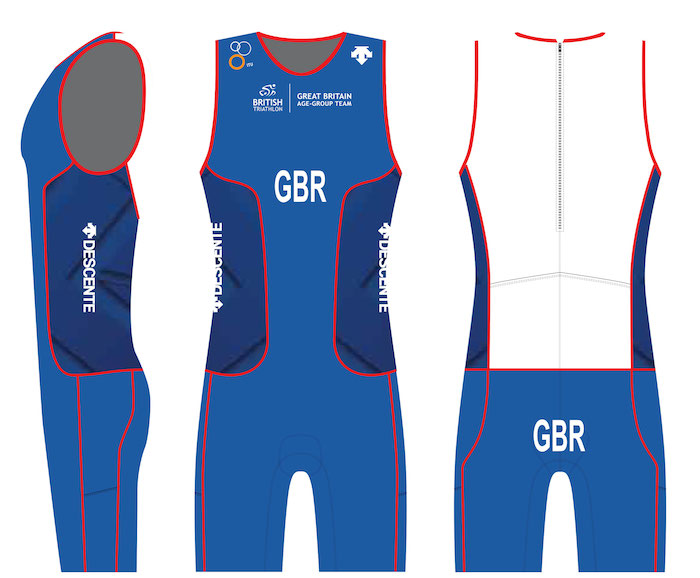 The DESCENTE product range available to British Triathlon Age-Group Team members will include tri suits, training wear and accessories. Details of the full range and availability can be viewed at http://www.britishtriathlonagegroupshop.org/ from Monday 10 April.
For the full catalogue of British Triathlon Official Sponsors and Partners, please visit here.