New kit for Jodie Cunnama's return to racing as she joins Fe226
We recently featured Danish start-up brand Fe226 (www.fe226.com) – which also has a British connection with a London-based design team. With Danish triathlete Helle Frederiksen already on board, Fe226 now have the British Pro angle covered, announcing today the signing of Jodie Cunnama.
Here is the full announcement from Fe226.
---
Jodie Cunnama stands as one of the fastest female triathletes in the world. Ready to stage a comeback after more than a year out of the sport, Jodie has added a new weapon to her killer swim, bike and run arsenal – an ultra-aerodynamic and hydrodynamic triathlon suit from new Danish triathlon brand, Fe226. With her choice, Jodie will be joining fellow world-class triathletes Andi Böcherer (Germany) and Helle Frederiksen (Denmark).
The British Olympian, 2010 Ironman 70.3 World Champion, 2009 and 2016 ITU Long Distance World Champion, fourteen-time IRONMAN 70.3 Champion and three-time IRONMAN Champion faces arguably the toughest challenge of her pro sport career: motherhood. Juggling the demands of her charming 6-month-old son Jack and the training required to get back to the top of her sport requires a superhuman effort. And Jodie is proud to be partnering with a brand that gives her the edge.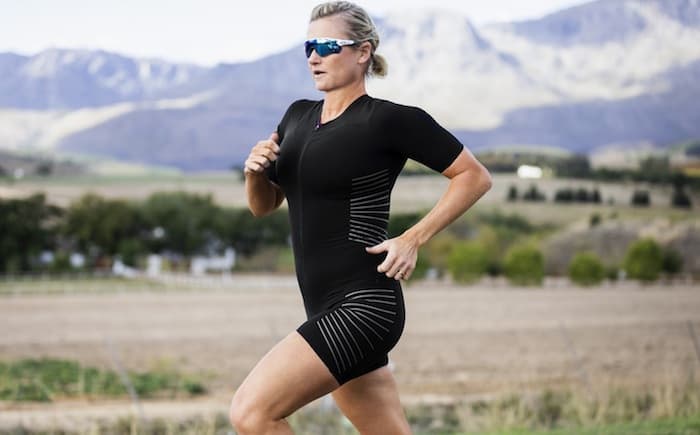 "The suit I choose to wear during racing makes a difference.  The right suit, with the correct cut can make you look and feel fast and that is very important to me.  Behind the scenes I can be safe in the knowledge that the scientists behind Fe226 are testing it at a 15-30 watt resistance advantage over the other suits on the market.  Look good, feel better, go faster. It's that simple", says Jodie Cunnama.
The Fe226 brand is forged from an ambition to create a triathlon apparel collection which is uncompromising in quality, material and construction. The Fe226 product development team, led by London-based designer Ffion Appleton and product manager Sarah Cuthbert, worked closely with Cunnama to create a stylish women's triathlon range, that didn't compromise on performance. Appleton and Cuthbert are no strangers to the demands of high-performance apparel, having designed sportswear for brands such as Nike, Adidas, Rapha, Under Armour and Top Shop Ivy Park.
"Fe226 is an exciting company with a refreshing attitude to the products it produces and a true passion to research and manufacture the fastest and most practical apparel possible. The combination of Danish and British design appealed to me instantly; slick and precise on the Scandinavian side and unique and stylish on the British", Jodie says. "As soon as I opened the box of test apparel from Denmark I knew that the kit would tick all the boxes for me. It is that obvious. The fabric is divine, the cuts are exquisite and the performance of the fabric under training duress turned out to be exemplary."
"As our relationship evolves it is refreshing to be able to have honest, open dialogue with the designers to ensure that the products become and remain the best in the field. Having great kit makes a difference to training and training makes a difference to life. It is one thing to produce performance kit for the fit, elite, tuned body of a professional athlete but I tried this kit in pregnancy and immediately after I had Jack and it was incredibly functional and looked amazing even then. It is very special", says Jodie.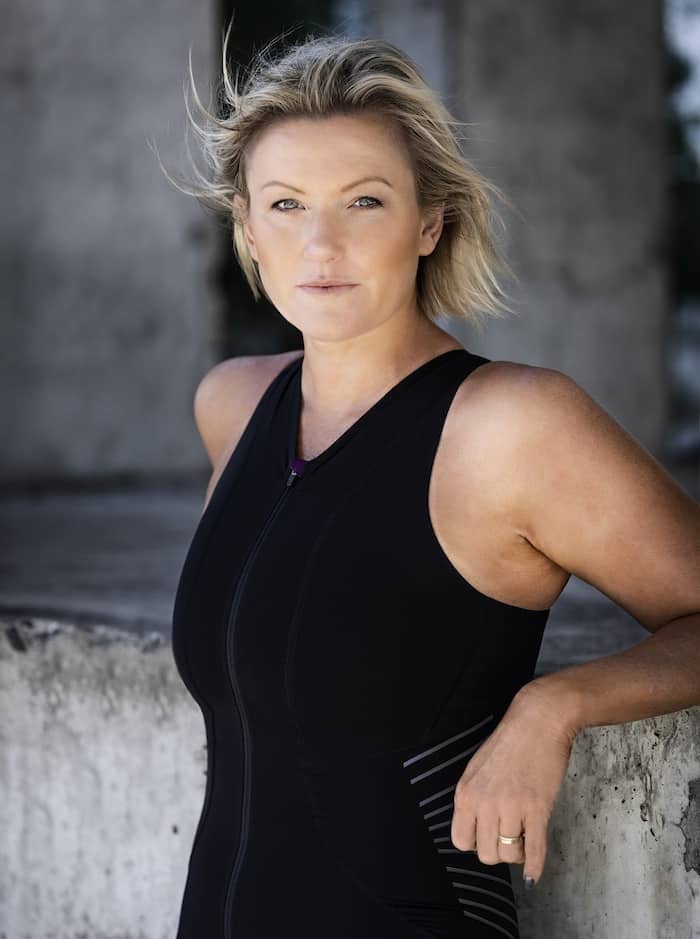 Fe226 is the brainchild of Danish businessman, Morten Søndergaard. "Like Jodie, I am performance driven. Originating from my experience within business, I saw an opportunity for improvement in triathlon apparel. Studies have shown that the time savings of the optimal triathlon suit are greater than, for example, a wheel or aero helmet. That is why we have chosen to work at such a high level, not only with our people but also with the fabrics and technology we are using", says Søndergaard.
"For more than two years we have worked to develop the ultimate aerodynamic, hydrodynamic, light-drying and EnergyReturn™ 4-way compression suit. We think we have created a unique collection, and therefore we are also very happy and proud that Jodie Cunnama, one of the biggest stars in the triathlon scene, has chosen Fe226 as her race-apparel supplier", Søndergaard adds.