ARGON 18 Announces Multi-Year Partnership with Ironman Champion Michelle Vesterby
Argon 18 is proud to announce its multi-year partnership with Danish professional triathlete, Michelle Vesterby. As the 2017 winner of Ironman Copenhagen, and 6th place in the 2016 Ironman World Championship, Vesterby embodies Argon 18's relentless pursuit of the perfect ride and passion for sport and the healthy lifestyle of riding bikes.
"The right partner is key in our sport and I am confident that Argon 18 will allow me to reach new levels with my bike," said Vesterby. "I am thrilled to join the Argon 18 family and work together to bring the joy of the sport of triathlon to women around the world. I love this sport and the lifestyle of triathlon and I look forward to sharing that with Argon 18."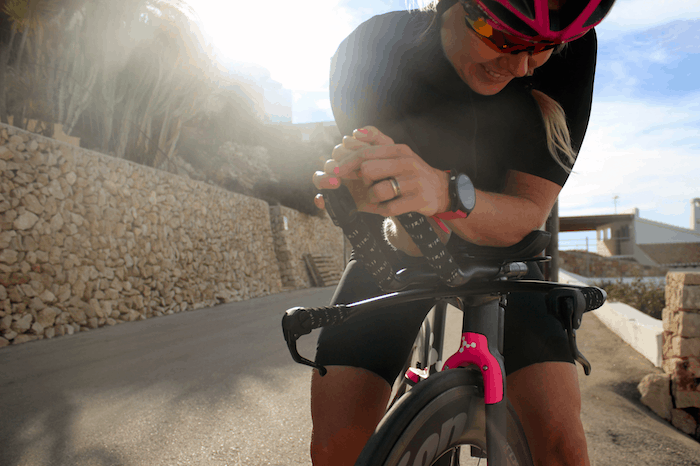 This new partnership with Denmark's top female triathlete marks a new chapter in Argon 18's on-going dedication to the sport of triathlon, as well as to both women and men that create the ever growing world wide triathlon community. Argon 18 strives to utilise partnerships with the world's top triathletes to develop innovative products for the mainstream triathlon market. One of the company's key focus points for 2018 is to further establish the Argon 18 brand in the Denmark and Europe markets. Argon 18 will continue to align key strategies with its partnered athletes and build the brand to become the industry leader in triathlon bikes.
"We're proud to welcome to Argon 18 such a drive and inspiring athlete such as Michelle. We will work hard to collaborate with her to reach her season goals," said Gervais Rioux, Argon 18 President and CEO.
As Argon 18's new triathlon partner, Vesterby will be riding the E119 Tri+, the ultimate triathlon bike. This bike is designed with design input and testing feedback from world-class professional triathletes, who, like Argon 18, seek to go further and chart new territory when it comes to combining performance, aerodynamics and technology.
"We're nothing short of thrilled to have Michelle join Argon 18, and strengthen the women's field with her new riding weapon. As a company, we have built our brand on technology and passion and this partnership further establishes our commitment to triathlon and to women's sports." – Stephanie Raymond, Argon 18 Sponsorship Manager