Race Force (www.raceforce.co.uk) is delighted to announce new partners KitBrix, PedalCover, Zone3, dryrobe® and Giant Store St Paul's to join their existing partner team for the 2017 season.
Kate Linsley, Founder & MD of Race Force says:
"Partnerships for us mean exactly that. We don't just personally endorse these products and services but we collaborate with these awesome teams to help each other improve and grow. We like to be inspired by the people we work with and each of our partners are innovative while maintaining high standards of quality through to delivery. All our partner companies are British, owner led and with a Triathlon heritage which we feel is very important and unique in an industry becoming more and more commercial and less about the sport"
PedalCover
PedalCover, the home insurance provider designed for triathletes, has been chosen by Race Force as its preferred insurance partner for 2017.
The policy, which has been recognised by several industry awards, provides cover for your bike worldwide, when in transit, when competing and when in transition making it ideal for Race Force's clients. Not only that but their race cancellation policy is a must have.
Darren Thomas, founder, said: "PedalCover is a product of years of industry experience which shows that combining bikes within a home insurance policy can bring about huge savings compared to a standalone bike policy as provided by other in the market."
Working in partnership with Race Force, PedalCover will offer Race Force's clients 10 per cent off an annual home insurance policy and 20 per cent off travel policies. Race Force will offer PedalCover's clients up to £20 off the full-price Bike Bus Pro service.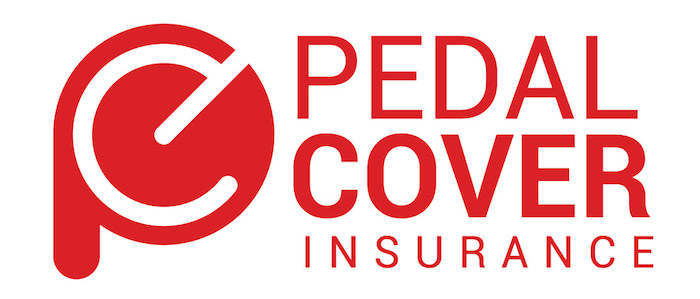 KitBrix
KitBrix is a robust kit bag system inspired by the military for high performing athletes and teams. The bag is modular and can connect to other KitBrix to save you time in transit and travel. It is designed to 'stand up' giving you complete visibility of your entire pack list, making things easy to find reducing the stress levels on the lead up to race day.
"Being on the road all summer, constantly switching between our fleet of vehicles, these bags have been life changing for us" Kate goes on to say " Three KitBrix zipped together are the correct dimensions for our Bike Bus Pro athletes and they stack perfectly.
Founder of KitBrix, Rob Aldous said: "There is clear synergy with what KitBrix provides an athlete and what Race Force do on a daily basis. KitBrix is all about efficiency and logistical support and I hope that we can add tangible value to the Race Force team, support crew and athletes in 2017 and beyond."
You can purchase KitBrix with it's own Race Force Logo direct from the Kitbrix site here https://www.kitbrix.co.uk/shop/. They come in Race Force colours Blue, Grey and Red. #Keepittogether #TogetherWeRace

Zone3
"This was a brand we were seeing more and more of our athletes and Team Race Force themselves wearing. After working with the team on a few events their knowledge & experience in Triathlon and understanding of the individuals needs was evident and they were keen to learn more through our athletes" said Kate
Zone3 wetsuit products are one of the leading triathlon brands in the world. With a number of high profile professionals on the ITU and Ironman circuit.
Zone3 founder, James lock said, "It is fantastic to be partnering with Race Force who truly understand the triathlon market. The ability to remove the stress from racing and make athletes at ease in their racing environment compliments the Zone3 brand and meets the needs of the triathlete. Taking part in an Ironman is a huge challenge and a daunting task. Having Race Force there to help athletes prepare, relax and enjoy the pre-race build up is a massive benefit. Zone3 shares this mentality and will be working hard to ensure their athletes are benefiting from the highest performance kit on the market to help take one more worry away."
Team Race Force will be racing in Zone3 this season as well as offering demo suits for testing at events, season wetsuit hire and great discounts for Race Force athletes.

dryrobe®
dryrobe® Ltd are excited to announce their partnership with Race Force
dryrobe® Ltd has signed as an official partner of Race Force, the triathlon company passionate about revolutionising the race experience and making triathlon accessible for everyone. This partnership will give members of Race Force the opportunity to find out more about dry robe® the world's leading outdoor change robe.
"This is a brand we are going to love working with" Kate Linsley Race Force founder said.
dry robe® is a weatherproof, outdoor change robe with enough space to pull your arms in through the sleeves to get changed inside it. For triathletes a dryrobe® is an absolutely essential piece of kit. You can get a wetsuit, swim or tri kit on or off easily (staying warm and decent in the process), and keep it on once you're dressed. Each dryrobe® has deep soft-lined pockets and a zip-up internal pocket for car keys, MP3 player or a phone. Leave it on over your clothing or wetsuit and reuse multiple times throughout the day without the dry robe® ever feeling wet or cold.
Kate Linsley said, "Our swim coached activity plays an essential part in making our customers more comfortable with the swim leg of the triathlon. We spend a lot of time in and out of the water with our customers during the lead up to race day. The dryrobe® will allow our host to keep protected from the elements, stay warm and keep focused on our customers"
Kate continued, "We are really excited to announce this new partnership with dryrobe®. I feel that the product is of exceptional quality and will help our customers with their race preparation. The weather is so unpredictable so having a dryrobe® in your kit gives you the confidence to train in the worst weather, knowing you don't have to look for the nearest changing room! For triathletes confidence is everything, the more Race Force can reduce stress, build confidence and get the athletes relaxed before race day, the better our customers perform."
Race Force host will have there own custom dryrobe® that will be able to be purchased by customers direct from the dryrobe® online shop.

Giant Store St. Paul's
Giant St Pauls may be based in Central London however their online store www.H2Gear.co.uk offers next day delivery, easy returns and is very different to your average online retailer as one phone connects you straight to the shop floor where their friendly and very knowledgeable team can help you. They run a very flexible demo bike service and are offering this to athletes wanting to ride Giant for their event.
Kate goes on to say, "The Giant Propel is a favorite with Race Force athletes generally taking up half of our racking system at each event however the The Giant Trinity was like a mythical creature that would grace us with its presence from time to time but I'm excited to say we will have one with us all season"
Race Force athletes will have access to the Trinity, Propel and TCR to try at events and exclusive event-only discounts should you want to go on and make a purchase.
Giant St Pauls are emerging into the Triathlon market as a different kind of Triathlon retailer. The team have been running a Pop Up Triathlon store stocking the best in brands across wetsuits, bikes, wheels and shoes as well as a series of informative and interactive events featuring award winning experts, Olympians and professionals across the three disciplines. Tri247 has covered the feature and the excellent content from previous events can be found here.
Their next event will be covering Women in Triathlon on Thursday 16th March. Full line up details can be found HERE.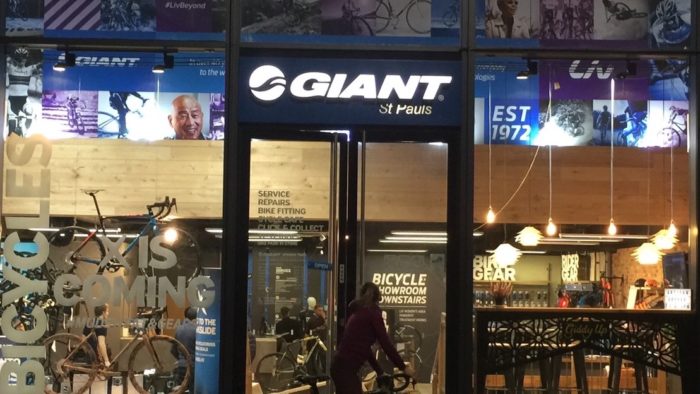 These new partners join an established partner team that Race Force has been building on since our first season back in 2011 and include:
EDCO Wheels – http://www.edco-wheels.co.uk  / @edco_wheels
On-Running –   https://www.on-running.com/en-gb  / @on_running
Bloc Eyewear – https://www.bloceyewear.com / ‪@bloceyewear‪
SIS – Science in Sport – www.scienceinsport.com  / @ScienceinSport
Total Tri Training – https://totaltritraining.com Coaching plans, 1-2-1 coaching, training weekends and event coaching
Bonk Athletic – http://bonkathletic.com High quality casual & tech T's and our famous Race Force Hoodies
Motiva – http://www.motivagroup.co.uk / @MotivaGroup
And event Teams from:
Always Aim High – http://alwaysaimhighevents.com
Xtra Mile Events – http://www.xtramileevents.com
Deva Triathlon – http://events.chestertri.org.uk/deva-tri/
Long Course Weekend Tenby – http://www.longcourseweekend.com