Win an exclusive signed & framed SLT Arena Games T-Shirt
and raise money for MOVE Charity
Triathlon fans are being offered an amazing chance to win a signed Super League Triathlon t-shirt from the SLT Arena Games London, whilst raising money to help people affected by cancer.
The t-shirt is signed by all of the professional athletes who competed at the 2021 London event, including winners Beth Potter and Marten Van Riel, as well as British stars Lucy Charles-Barclay, Jonny Brownlee, Georgia Taylor-Brown and Tim Don.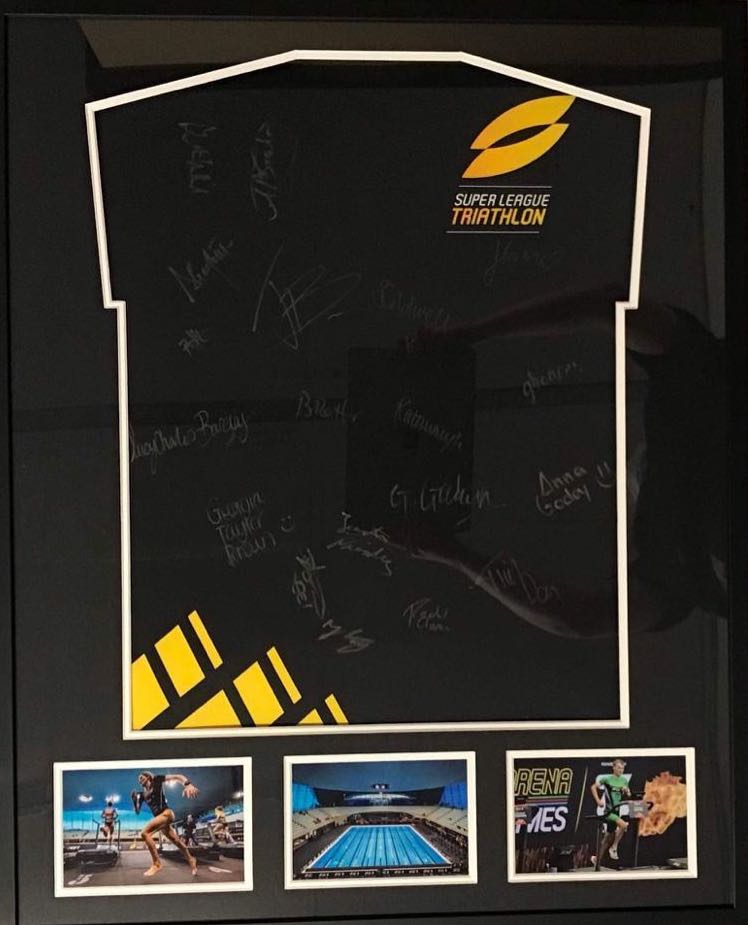 John Levison, Editor at Tri247, has arranged for the T-shirt to be professionally framed alongside stunning prints from the day, so it will make an amazing addition to any triathlete's pain cave!
"Huge thanks to the team at Super League Triathlon for donating this signed shirt. I immediately thought that trying to use it to help raise vital funds for MOVE Charity would be a perfect opportunity. The framed finish product looks amazing, complimented by great images from the day – any triathlon fan will love it!"
Breca Swimrun are donating a non-transferrable entry to any UK Breca Swimrun event in 2021 or 2022 for the runner's up prize.

The third prize is a mega goody bag of Resilient Nutrition's Long Range Fuel nut butters including their new high protein REBUILD range plus a copy of Jerry Lockspeiser's book, Running Stories.

All money raised will go to MOVE Charity, which supports people of all ages in the UK living with and beyond cancer to stay active through various initiatives including 5K Your Way, the MOVE 8 week online programme plus educational podcasts and workshops.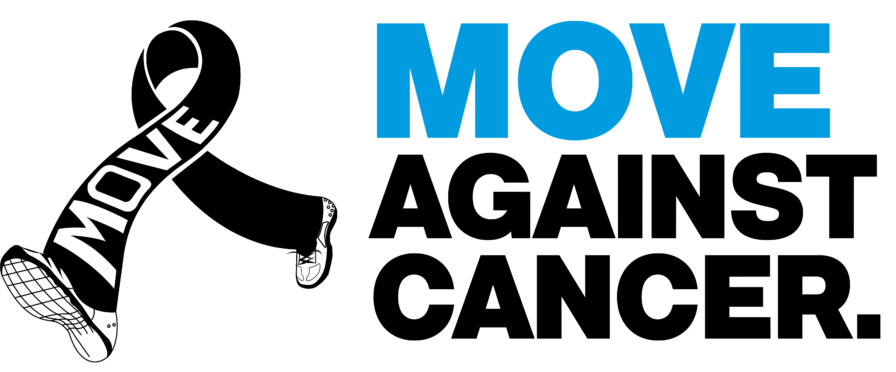 14 x Ironman Champion and oncologist Lucy Gossage, who co-founded 5K Your Way said: "This is such a great prize and it looks awesome, so whoever wins it is going to be a very lucky person! We really hope to raise as much money as possible after what's been an incredibly tough period.
"Watching my patients go through treatment alone during the pandemic was heart-breaking and we have worked so hard as a charity to provide as much support as possible, even though our regular 5K Your Way events have been on pause due to the pandemic."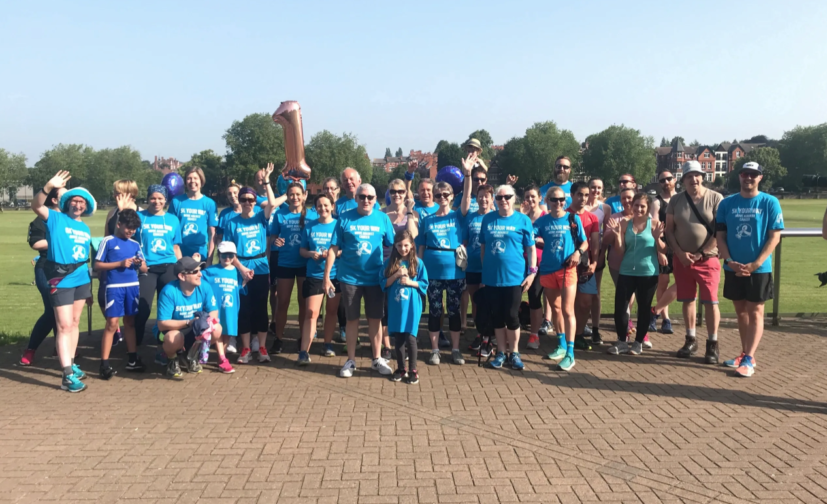 Helen Murray, host of the Inside Tri Show podcast and Cancer Rehab Instructor on the MOVE Programme for 13-30 year olds, said: "Referrals to our programme went through the roof during COVID-19 because so much other support just wasn't available. This programme is a vital way of building up not just fitness and strength, but confidence too after a cancer diagnosis and we know it changes young people's lives."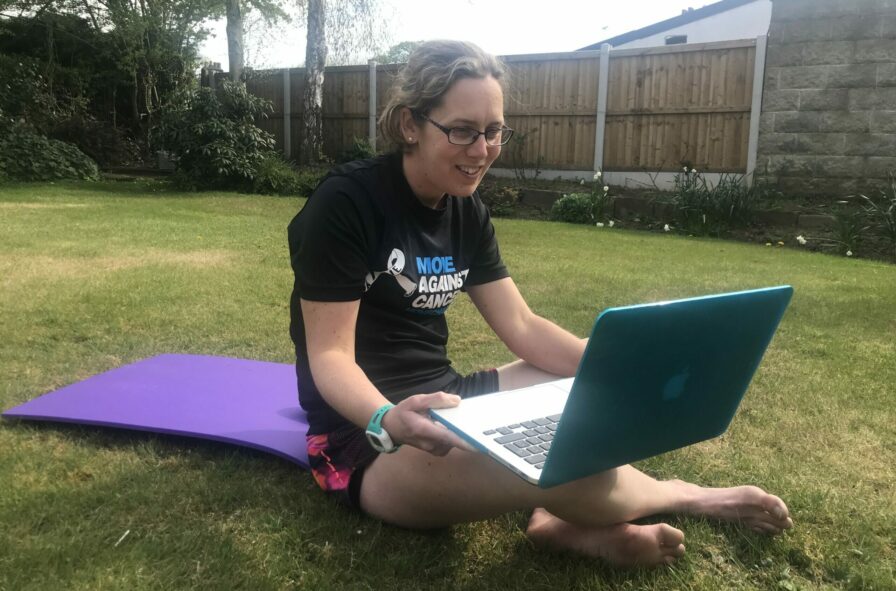 MOVE supported Matthew Pullan after he was diagnosed with brain cancer for the second time. Before surgery, the 18-year-old was a keen club runner and had run a half marathon.
"The MOVE programme gave me my independence back, especially while I was on Chemotherapy. I built up from not really being able to run, to running 2k in a matter of weeks. I was so impressed at my improvement, but if you think that's good, I managed a 10-mile cycle on an exercise bike seven weeks into the MOVE programme!"
HOW CAN I TAKE PART?
To be in with a chance of winning, head over to the JUSTGIVING WEBSITE and pledge your support.
For every £1 you donate to MOVE, you'll have one entry in the draw. Donate £5 and you'll have five chances to win!
The draw will close at 23.59 on July 31st, with winners announced on Monday August 2nd