Swim. Cycle. Run.
UK's Largest Triathlon Show Returns to London in February 2018
From February 23 – 25, the UK's largest triathlon show, Triathlon Show: London will return to London's ExCeL for 2018. The show caters for swimmers, cyclists, runners and triathletes with 100's of exhibitors, whilst providing visitors the opportunity to take part in swim coaching sessions, to test the latest bikes or to take part in a 10km run, as well as the best information on nutrition, training, and events. British Triathlete and four-time World Ironman Champion Chrissie Wellington will be headlining the performance theatre on Saturday.
An exciting new addition to the 2018 show is the first Accelerator Run Series. On 24th February, in partnership with AAT Events, there will be 10km and 5km races, followed by a Kids Race (approx 1.5km). The run will be on marked-public footpaths around the Docklands area, encompassing sections of the London Triathlon route. Entry to the Run can be purchased when purchasing Triathlon Show: London tickets.

At the heart of Triathlon Show: London will be a large swimming pool where visitors interested in improving their technique can take advantage of group masterclasses, 1-2-1 coaching sessions and demonstrations. Elite coaches from Swim Smooth will help you create the perfect harmony between fitness and technique to ensure you leave swimming at your best and set up for the 2018 season. 30-minute 1-2-1 sessions are available throughout all three days, costing just £35.00 per person, with the one-hour masterclass sessions taking place once a day, Friday 13:15, Saturday 13:00 and Sunday 11:30, costing just £15.00 per person. Booking in advance is required.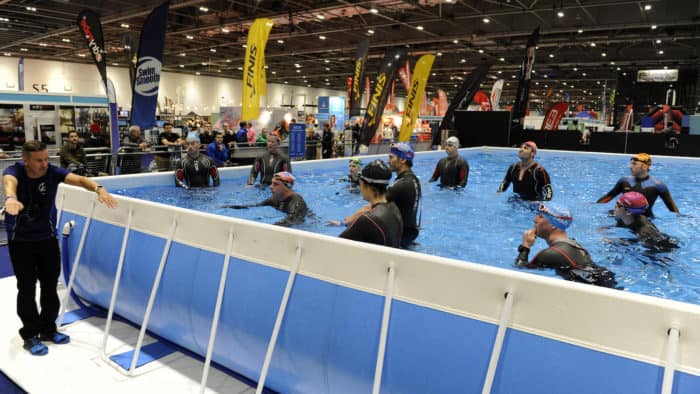 In addition, visitors are invited to test out wetsuits from leading brands on sale including HUUB and Zone 3. More information on times and brands available will be announced before the Show.
The Performance Theatre will host special guests from the world of triathlon, swimming, cycling and running, who will be sharing their stories over the four days of the Show. Previous guests include Chrissie Wellington, Sir Chris Hoy, Vicky Holland, Helen Jenkins and Olympic champions the Brownlee brothers. The timetable for the theatre will be announced ahead of the Show.
Looking for the best advice? Head to the 220 Triathlon Experts Stage where you'll find a range of expert speakers covering topics including swimming technique, nutrition, training, running, transition and psychology – suitable for all levels of athletes.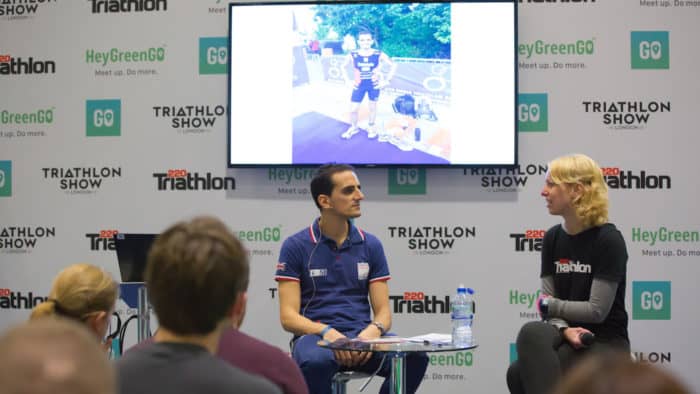 A ticket to the Triathlon Show: London will also gain visitors entry to the London Bike Show and The Telegraph Travel Show. Adult tickets cost £16.00, with concession tickets at £10.00, children 8 and under are free and 9-16-year-olds cost £4.00. Booking fee applies per ticket.
For further information and to purchase tickets please visit www.TriathlonShowLondon.co.uk