Continuing to add to its training platform, Zwift has today announced the addition of a futuristic New York City 'World' to its online virtual training resource, the fifth addition alongside Watopia, London, Richmond and Innsbruck-Tirol.
Here is the full announcement today from Zwift.
---
Welcome to the Future! Zwift, the online training and gaming platform for cyclists, triathletes and runners brings New York City to your home, but not as you know it.
Zwift, the global training and gaming platform, today announced the release of its most ambitious world to date, New York.
In development since 2017, New York follows the recent release of Zwift's Innsbruck-Tirol 2018 UCI Road World Championship course, and joins Watopia, London and Richmond as Zwift's 5th 'World'.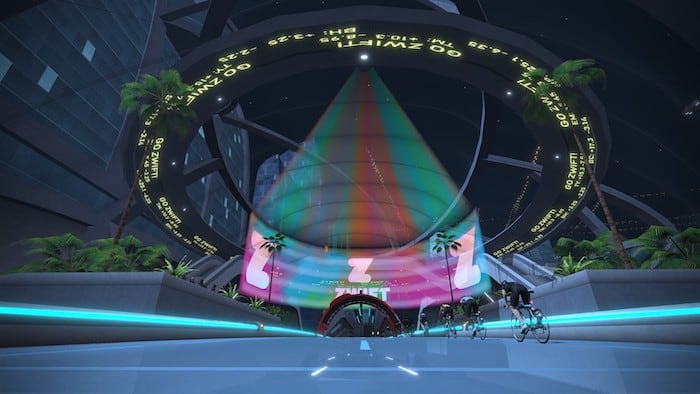 Although a familiar city to many, Zwift's take on New York transports Zwifters 100 years delivering a futuristic vision of the city and signifies the company's biggest move to 'gamify' the training experience yet.
"Our New York world is going to blow you away" commented Zwift's Co-Founder and CEO, Eric Min. "We set out to gamify your training experience because if you enjoy your training, you train harder. It's that simple. The escapism of our New York world will transport Zwifters back to their video gaming days as they ride and run through our futuristic take on New York, around Central Park and on the suspended glass roads above Manhattan."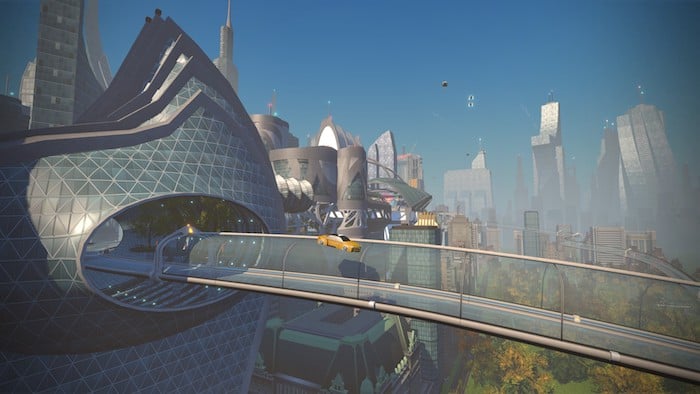 At the heart of Zwift's New York is Central Park, real-life home to many of the city's thousands of road cyclists. Here Zwifters will be able to ride the 9.7km perimeter route, skirting famous landmarks such as The Guggenheim, The Met, the El Dorado Hotel and Tavern on the Green.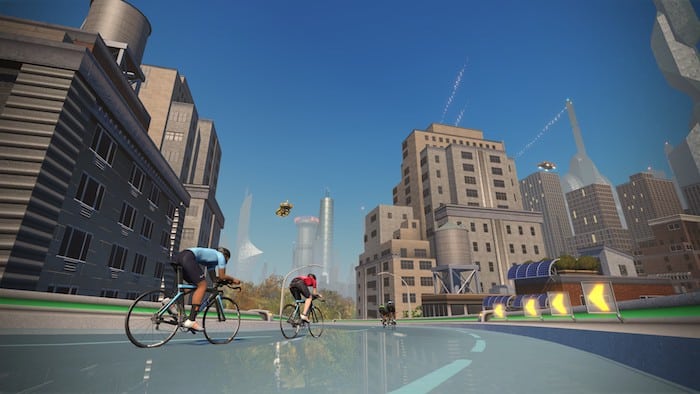 "It's no secret that Eric and two of Zwift's Management team (Mike McCarthy and Charlie Issendorf) grew up racing in Central Park, during the 80s. Manhattan was a grim place back then, so we had to give it make-over!" added Zwift Co-Founder and Chief Programmer, Jon Mayfield. "Since the early days of Zwift our community has taken great pleasure from our gamified fitness environment. Our creative approach to building New York has been inspired by some of the video games we were originally playing back in the 90's. It's helped us deliver a more challenging, and significantly, a more entertaining environment that I know Zwifters will love."
In total, New York features 13 new routes, details of which can be found below:
CYCLING ROUTES
RISING EMPIRE – 20.7km // 376m
Hit the KOM in both directions on this climbers course
PARK PERIMETER LOOP – 9.7km // 126m
The outermost loop of the park
THE HIGHLINE – 10.5km // 179m
Ride the elevated roads in the skies above Central Park
LADY LIBERTY – 12.3km // 206m
A steep climb up to the KOM before a long lap around the park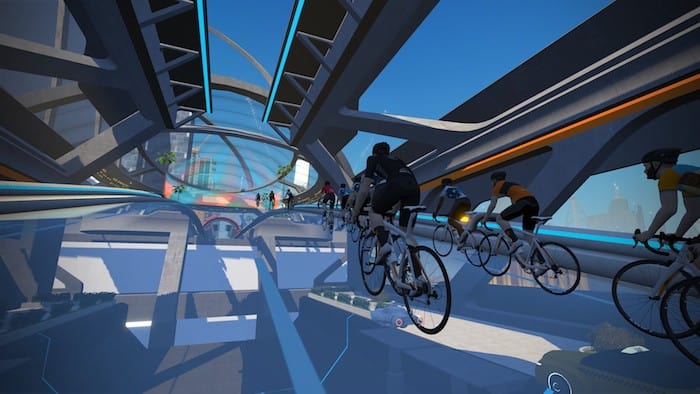 MIGHTY METROPOLITAN – 20.0km // 318m
Traverse most of the park and elevated roads in a meandering loop
ASTORIA LINE 8 – 11.5km // 142m
Named for the first NYC subway line, take a figure 8 path around the park
KNICKERBOCKER – 22.4km // 365m
This mostly flat route has some grit in it with one trip up the KOM via the steep route
GRAND CENTRAL CIRCUIT – 6.8km // 144m
Circuit course that takes the steep route up and down the KOM with a short loop around the Sprint in between
EVERYTHING BAGEL – 34.3km // 545m
Hit the Sprint and KOM in both directions on this long, looping route
THE 6 TRAIN – 6.5km // 69m
The shortest route around the park is flat and fast
RUNNING ROUTES
SHUMAN TRAIL LOOP – 2.5km // 9m
Runners Only! Explore the sanctuary around the reservoir on this sneaker friendly path. You won't find cyclists on this section
FLAT IRONS – 14.8km // 146
Run two laps of the Shuman Trail with a long lap of the park in between. Flat Irons is named for the downtown Flatiron district
HUDSON ROLL – 9.0 km // 80m
Take a lap of the reservoir before braving the inner loop on the park roads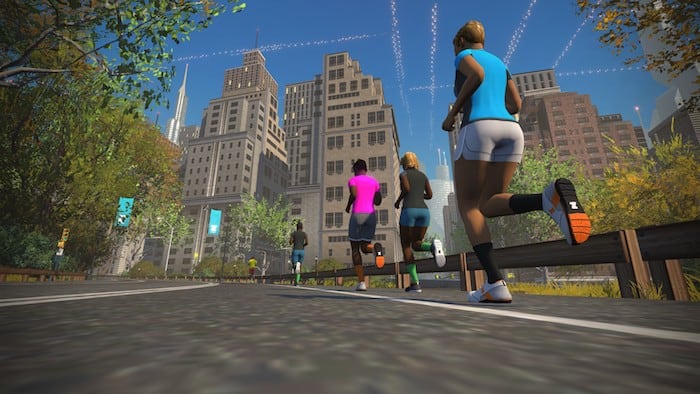 Want some assistance exploring the new course? You can join Eric Min on his 'Big Apple Bike Ride' 7am BST Saturday October 20.
Eric will also be leading a 'Big Apple Run' on On Sunday October 21 at 7am BST.
Starting October 23rd is Zwift's Tour of New York. The Tour of New York is a multi stage event that takes in all areas of the new map. Finish all five stages to unlock the exclusive in game kit.
Sign up on the calendar page or on Zwift's Companion app available on iOS App Store or the Google Play Store.
For more information on the Zwift Training Plans, head to www.zwift.com.