2018 Commonwealth Games champion Jade Jones-Hall from Middlesbrough made the move to paratriathlon in 2016 and is taking a break from sport to focus on her health and other interests.
She made her international paratriathlon debut in 2017, finishing second in the Yokohama World Paratriathlon Series, the first of nine podium finishes she achieved in her three seasons racing in the sport.
The highlight of her paratriathlon career came in 2018 when she represented Team England at the Commonwealth Games on the Gold Coast. Paratriathlon made its debut in the Games that year, with Jones-Hall demonstrating her determination and ability to claim that inaugural women's gold medal.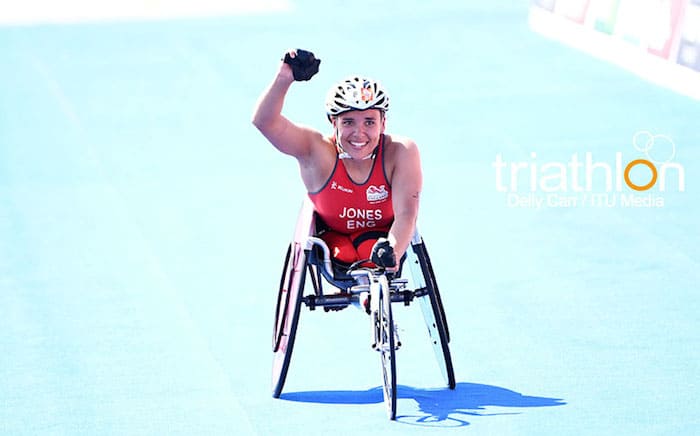 "The Commonwealth Games in 2018 will always stand out as an amazing moment in my career," she said. "It was such a memorable achievement for me, but also showed how far I'd come because I'd stepped out of my comfort zone to learn two new disciplines when moving to paratriathlon.
"Looking back, the decision to move is one I'm so pleased I made because it's been so rewarding. I've got to say a huge thank you to Ian Thompson, my coach, who's brought me on so much and been incredibly supportive ever since I told him I wanted to change sport.
"I've had a great team throughout my time with British Triathlon who have all worked incredibly hard to help me to the Commonwealth title and in the years since, and I'm so grateful for all they've done for me.
"I'm taking a break from sport for now so I can focus on my health and will use the time to explore other areas of my career as well as other interests I have outside of sport."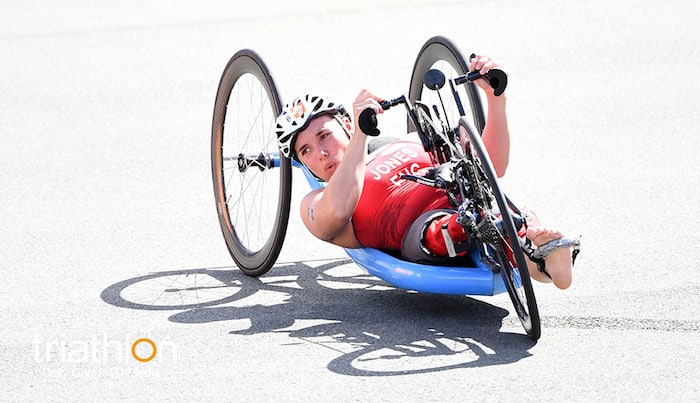 Speaking about Jones-Hall's decision to step away from the sport, British Triathlon's Paratriathlon Head Coach, Jonathon Riall, said:
"Jade has been a huge part of the team since joining us in 2016, bringing with her over a decade's experience of competing at the highest level of international racing.
"When she moved over, her paratriathlon goals largely included being able to race at the 2018 Commonwealth Games, something she exceeded as she won the first Commonwealth gold medal in women's paratriathlon.
"I'm sure that the commitment and dedication that she showed to master two extra disciplines and reach the top of the sport means that she'll make a success as she moves on and takes a break from paratriathlon."
You can view Jones-Hall's achievements on her athlete profile HERE.