We are less than 10 days away now from the second edition of the World Triathlon Para Series Swansea, which made its debut as the first standalone paratriathlon event in the UK last year. It also coincides with the Paris 2024 Paralympic Games qualification window now being open.
With the stakes raised, that means it's a good time to check in with Tom Hodgkinson, the man who will be guiding the efforts of the Great Britain team in his position as Head of Paratriathlon at British Triathlon.
That's a role he took last year following the departure of long-time incumbent, Jonny Riall, who moved to join the British Paralympic Association as Head of Performance Services. Big shoes to fill, but they are ones that Hodgkinson couldn't be more excited to be taking on.
Whirlwind year
I want your job. I've always wanted your job!
Those were the words of Hodgkinson, who was working for British Cycling at the time, when it was Riall himself who called him to say that he would be moving on after 17 years with the federation, and leading the Paratriathlon Pathway since 2009. When I sat down to chat with Tom, by coincidence it happened to be exactly one year to the day since he'd been in his new post.
"It's just been an absolute whirlwind – I think that's the word that grabs me, after you've just said that it is 365 days in the role. It seems to have gone in an absolute flash.
"There have been some amazing days – some challenging ones as well – but some fantastic moments within that, and I'm very thankful to Cav [Ed. British Triathlon Performance Director, Mike Cavendish], and the team for bringing me across to British Triathlon. It's been a fantastic year."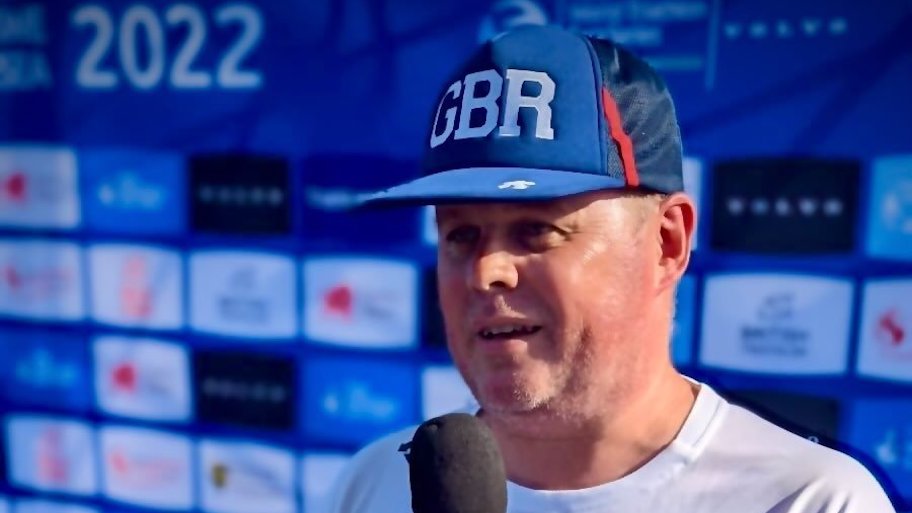 Putting in the work
Like most things in life, success typically comes from putting in solid foundations first. In that regard, Tom has worked his way through the ranks, having spent well over a decade with British Cycling, including direct experience of supporting athletes at Paralympic Games.
"I had 13 fantastic years with British Cycling and the Great Britain Cycling team. Where I started was as a volunteer coach – kit bag and cones – in East Manchester, delivering community sessions in the schools, delivering club support sessions, connecting clubs, working with Manchester Triathlon Club and much more.
"Then I moved into my Paralympic role after a number of years working for British Cycling and the Go Ride team, as a talent development coach. That was in the lead-up to Rio, and we had a fantastic Games there, with athletes like Karen Darke, David Stone and Hannah Dines. After that I moved through the ranks and more towards the track, and started developing athletes like Ben Watson who was a double gold medallist in Tokyo.
"I also started working with George [Ed. Peasgood], and was the person linking British Cycling with British Triathlon, through Jonny Riall. Then in the final stages of Tokyo, I inherited a coaching group from Jon Norfolk who'd moved across to Australia and Mehdi Kordi, who then started working with the Dutch, with the track sprinters into Tokyo.
"That was with the support of a program called Coach Leader, which myself and Bex Milnes, the former centre coach for triathlon were on, and we all had this great leadership experience for two years whilst also being underpinned by a post-graduate diploma, and currently I'm also doing a Masters as well through UK Sport."
There shouldn't be a problem for Tom to put his MSc research into practice either, when the subject involves 'learnings from the experiences of high performance coaches in their first major Games'….
Time to try Tri
After 13 years with British Cycling and experience of Rio and Tokyo, new challenges were calling for Hodgkinson, as he told me:
"We had a great Games in Tokyo, through really wild circumstances in the environment we were in at that stage, the COVID Games."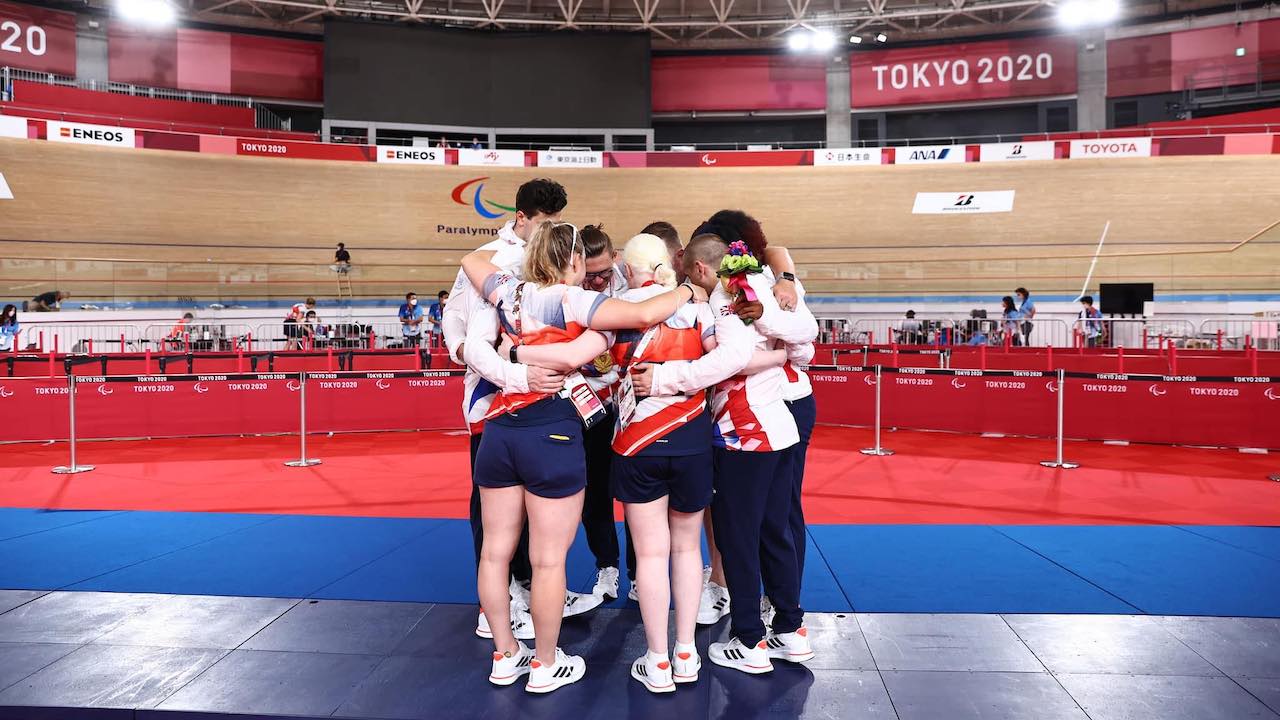 "I came away from Izu Velodrome, after having won a significant number of medals and broken world records, and just thought that I'd completed my journey in coaching in cycling at that point. From 'kit bag and cones', to Paralympic podiums, I'd gone from level one coaching all the way through the system, probably one of the first and few to have done that.
"I was just looking around, and I had a phone call from Jonny Riall who told me that he was leaving British Triathlon, and I remember saying to him, "I want your job. I've always wanted your job." I thought British Triathlon was a fantastic organisation and I never thought it was going to become available.
"The opportunity arose, and I was lucky enough to have a good day that day and take the role."
What's the job?
A change in organisation also meant a change in role focus. So, what does 'Head of Paratriathlon' entail?
"The role now is more of a strategic leadership of the program towards this Paralympic Games and the next one, making sure we've got the right support systems, the right coaches in place and the right delivery for the athletes to be at their best.
"It's one day in every 1,400 days or so – and they've got to be great for an hour. Along the journey they have to get qualified of course, but ultimately it's being great for one hour and it's my role to ensure that they have the environment in which they can do that. I think we've got a cracking group of established paratriathletes who've done well at previous Games, and an up-and-coming group that are coming through, which is really exciting.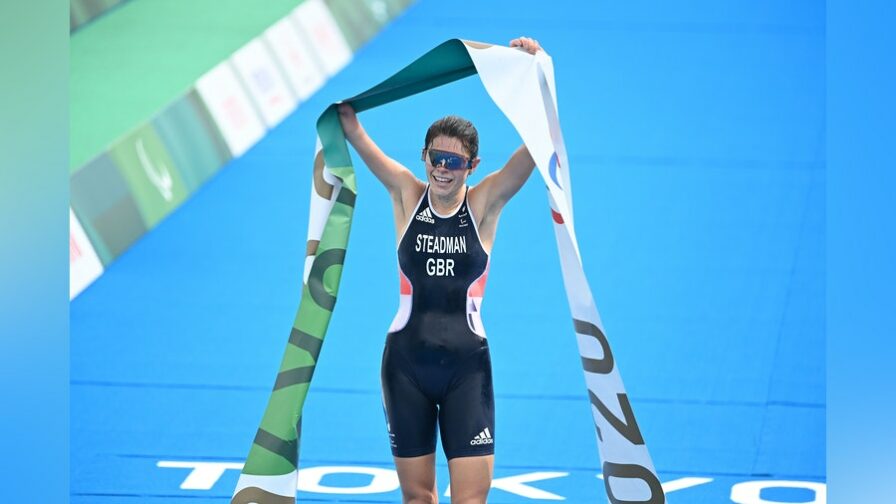 "There's no role like it, when you put everything in for that one day – and I just absolutely love planning towards that one moment. I've been lucky enough in my previous roles to have experienced that 30 seconds or one minute on the track, and hopefully we can have some great performances moving forward with British Triathlon in Paris and Los Angeles."
High and lows
Few stories highlight the highs and lows of Elite sport more than Dave Ellis and his long-term Guide, Luke Pollard. The global leaders in the PTVI (visually impaired) category, they went into Tokyo as the form athletes and odd-on favourites for gold. Ultimately, a mechanical meant that they couldn't even finish the race.
While he was with British Cycling at the time, it was an event that still impacted Tom – while being inspired by their approach since.
"It's tough, because everyone's watching. I've had a few of those moments in cycling.
"I remember hearing about the performances that day, I was so upset because we've got a great bond between the coaches across sports, and on a personal level knowing how much they had dominated leading into the Games, to have one day where it didn't work out.
"The way they have responded is a true mark of those two athletes. Luke has really taken on that tandem now, done a mechanics course to leave absolutely no stone unturned. The way in which they led into the Commonwealth Games and performed there was fantastic, and will set them up well for the next Games.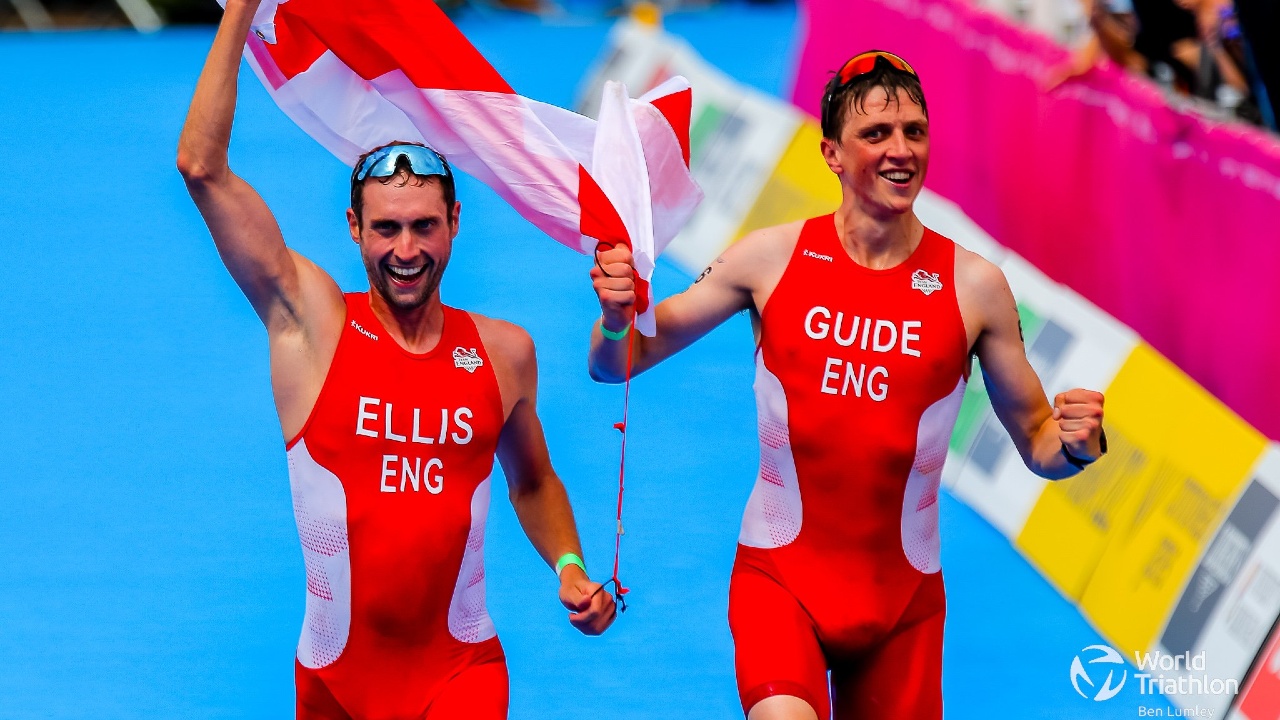 "Abu Dhabi last year was a turning point in terms of the depth and competitiveness in the sport. Paratriathlon has only been in for two cycles, so there is lots of movement to go forwards, and the performances now in PTVI – and many categories actually – you see the top six or seven might only be split by 60/90 seconds.
"Small margins – that's Elite sport, and it's great to be involved. You just know that you can't turn up unprepared and that's the thing that I love."