New to Zwift Run? Let's take a look at what it's all about…
How to get started with indoor running and Zwift
Over the last few months, I've been building a series of articles on the market-leading indoor training platform, Zwift (www.zwift.com).
To date, that has been focussed on the origins of Zwift, namely indoor cycling. Zwift has quickly developed in recent years to become the market-leading indoor training platform, used by tens of thousands of cyclists and triathletes all over the world. If Zwift Cycling is still new to you – or you want to look deeper at how to use the platform to optimise your own training – then the following links are a great place to fast-track your knowledge:
Zwift and Running? Yes, that too.
Zwift is no one-trick-pony however and doesn't limit itself to just cycling – and as a triathlon website, we wanted to take a look at Zwift running. As with cycling, it's tagline of the "running app that turns indoor training into a game", indicates one of its selling points is to bring fun to what many see as the dreadmill. If you need a little more visual stimulation for your indoor running, perhaps Zwift Run could be for you? However running with Zwift is much more than a distraction, it's a significant upgrade to your indoor run training and has an enthusiastic community which could give you a huge boost, especially in these current times where we are being encouraged to socially distance.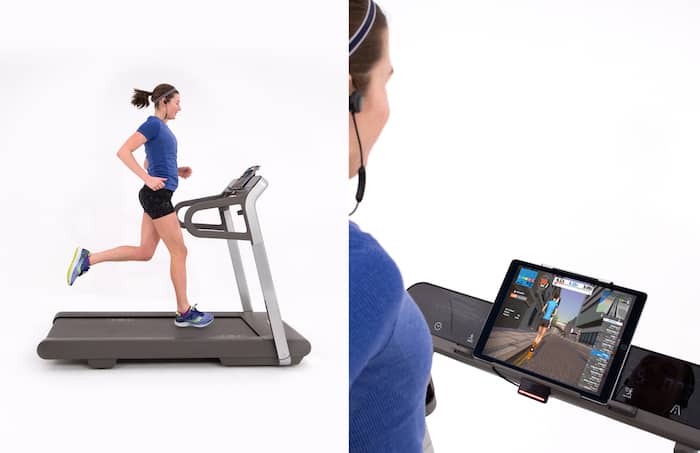 Getting started
Firstly, using Zwift Run is free – no subscription required.
What do you need?
A treadmill (of course) – this could be yours, or at a gym for example (though that might be difficult, in the current Coronavirus scenario…).
A footpod, connected shoe, treadmill sensor or Bluetooth enabled treadmill. A full list of compatible hardware can he found HERE.
An internet connection / WiFi
A device to run (and display) the Zwift app on
Footpods
If you have a treadmill that does not transmit Bluetooth (which is probably the majority, certainly historically), then the most common way of connection 'you' to the Zwift application is via a footpod. There are several different footpods available, including the Zwift Run Pod, Stryd, the Polar Stride senor, Garmin and others.
Whichever footpod you use, you will need to calibrate it. Remember, while your (non-Bluetooth) treadmill might say you are running at 12km/h, it is the footpod that is going to be sending the data to Zwift (and hence, getting your on-screen avatar to move in the virtual world, like you are in the real world). Calibration is the process by which you 'educate' the footpod to send reliable data to Zwift. How you do that is nicely explained in this Zwift set-up video:
Beyond the footpod?
Available for £77 from the Zwift online shop (HERE), if you have a non-bluetooth treadmill at home, then the recently launched NPE RUNN™ could be the perfect, cost-effective upgrade to turn any treadmill into a smart treadmill. Described as a 'semi-permanent' upgrade, Runn simply attaches to the deck of a treadmill and can measure the belt speed of the via optical stickers placed on the treadmill belt.
With operation via rechargeable battery, the NPE RUNN™ can operate for around 15 hours of running between charges. The optical sensor works by transmitting real-time date over bluetooth (in much the same way as a cycling smart trainer), and thus easily linking transmitting that date to the Zwift Run app. If staring at the wall or a mirror is your idea of tread/dreadmill hell, you can now run, as well as ride, in Watopia instead.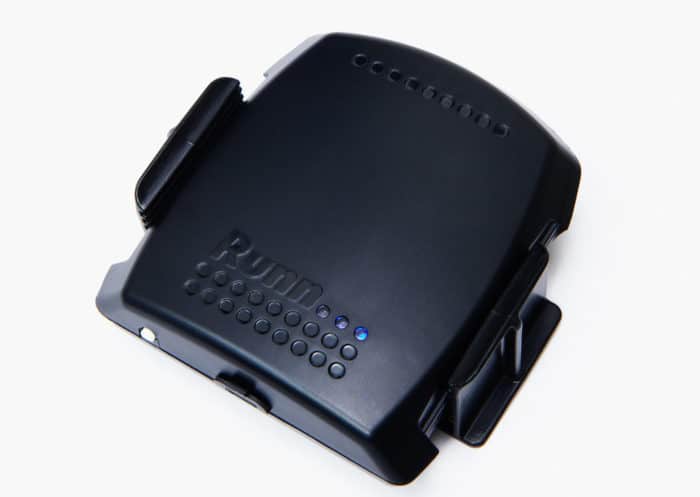 We were recently sent a sample of the product, developed by North Pole Engineering, and it has impressed. I asked a friend of mine who has a treadmill at home to try it out and he found it very simple to set up and has been using it on his treadmill, in conjunction with Zwift, ever since. Here's a quick update from NPE on how the RUNN™ works:
Smart Treadmills
If you are fortunate to have, or have access to, a Bluetooth transmitting (Smart) treadmill then you won't need a footpod, a RUNN™ or indeed any other additional hardware as the treadmill itself will readily map to Zwift on the pairing screen: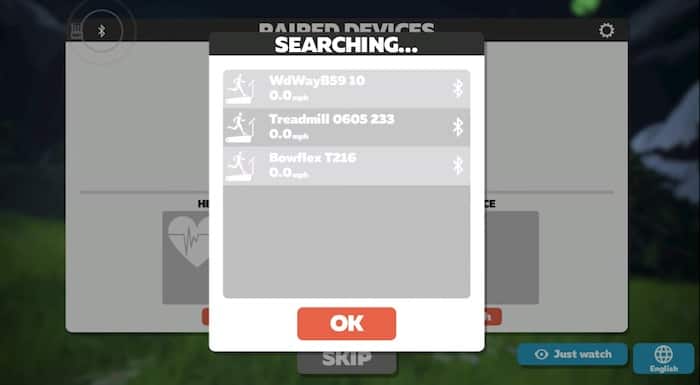 Ready to train!
Ok, so with the 'admin' out of the way, you are ready to run. What can you do?
In this sense, there is a lot of crossover to the options available within the cycling section of Zwift, that I've covered in the articles at the top of this page. These include:
'Just Run'
Select a workout
Join a Group Run
Join a Group Workout
Training plans, including Cyclist to 10k, Multisport Mixer and 3 Run 13.1 and more
Take part in a race
For example, if you are missing on what might be a weekly (real life) group workout, join a virtual one instead. How about 'Monday Run Club', 'Turn It Up Tuesdays' or the 'Fast Friday Workout', among plenty of options available.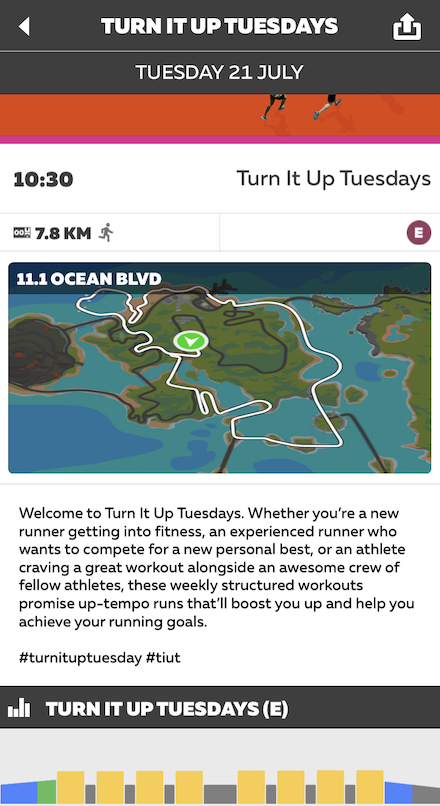 As with finding all events on Zwift and joining them, the Zwift Companion app is your friend.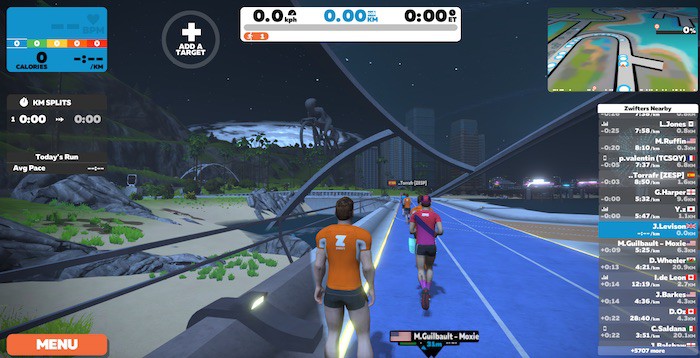 A Zwift Run users perspective
To get a better insight into the regular use of Zwift Run, I spoke to Jen Lande, a triathlete who has been a consistent member of the GB Age-Group team over the last five seasons.
A mum with three young kids, doing the vast majority of her training (running and cycling), at home using Zwift has been a very practical addition. "I had done a little bit of Zwift running at the gym a few years ago, but having my own treadmill and set up at home has made it so much easier." Jen's set up is within her garage, where she runs Zwift on her phone and then displays the output, via HDMI cable, to a large screen TV.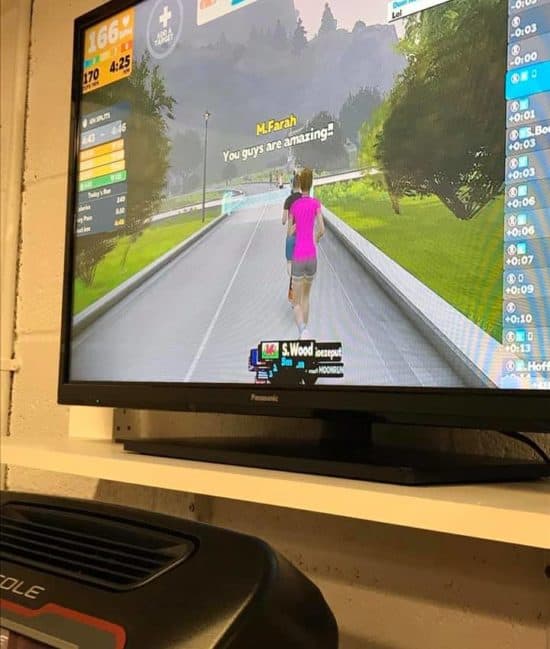 "It really feels like Zwift Run has grown a lot over the last few months. There are now a lot more events, group training sessions – and when you have the large scale cycling events, like the Tour de Zwift and Tour of Watopia for example, they now have their running counterparts too.
"With the current situation meaning many/most people are confined to their home, as we as more Zwift runners there are also lots of Pro athletes on the platform, and I do enjoy being able to be part of those events. Going back six months, a normal group run / workout might have only had 5-10 people, but now even those will more often be 50-100.
"There is fun stuff too – recently Zwift did a 'Dino Run' where they replaced your regular avatar with a Dinosaur suit! It was so funny seeing loads of people running like a herd of virtual dinosaurs of the screen, but there were so many people doing it, even Tim Don, Jonny Brownlee, Lucy Charles-Barclay etc."
For kicks and giggles! Run with hundreds of Zwift Dinos in the Prehistoric Rush. 🏃‍♀️🏃‍♂️🦖

More info: https://t.co/IbzBZTQAf6 pic.twitter.com/2sDCPdWVkC

— Zwift Run (@GoZwiftRun) March 23, 2020
Jen has found that including intervals has really helped her running, so she will either do her own intervals within another event (for example, while completing a Tour of Watopia stage), or by joining the Tuesday Track Club session highlighted above. As with our own Wednesday (cycling) group workouts, those sessions are tailored to the individual, so if you enter you current times over a range of distances (e.g. 1-mile, 5km, 10km etc), then your target times for each interval will be specific to you, while still being part of the virtual group.
"A big element of running with Zwift is the community and that you get the sense that you are running with your club and makes the treadmill not feel like such a solo activity. If you enjoy running with friends then Zwift Run encourages you to jump on the treadmill and run together." Indeed, the current restrictions on being in groups means many runners can't run together but Zwift Run enables you to get social again on the run.
Jen ended with a perhaps surprising comment, "It's strange, but when I'm using the treadmill with Zwift, I do actually feel as as if I'm running in the 'real world' – and while it is very practical for me to be at home because of the kids, most of the time now I do find that I would rather be running using Zwift than outside!".
Resources
If Zwift Run sounds like it might be of interest to you, I hope this introduction has helped. There is a vast amount of information out there to find out more, here are a few links that will help: