A training camp where you can concentrate purely on your triathlon performance away from the distractions of everyday life can lead to huge improvements. With your schedule, facilities, food and accommodation organised for you, you'll be able to focus on your training and fully enjoy a well-deserved break.
Consider what you want out of your training camp. Do you want to work on a specific discipline or distance, your triathlon technique, race-day prep, or simply build some volume? Only once you know this will you be able to choose the appropriate triathlon holiday. If you need some help, read our article on triathlon training camp benefits and what to consider.
Once you are clear on what to look for check our list of the top triathlon training camps in Europe, with each offering triathletes something slightly different. Alternatively, you may want to consider a training camp in the USA.
Date: 10 camps ranging from March – September 2023
Location: Pays de la Loire, France
Cost: From £995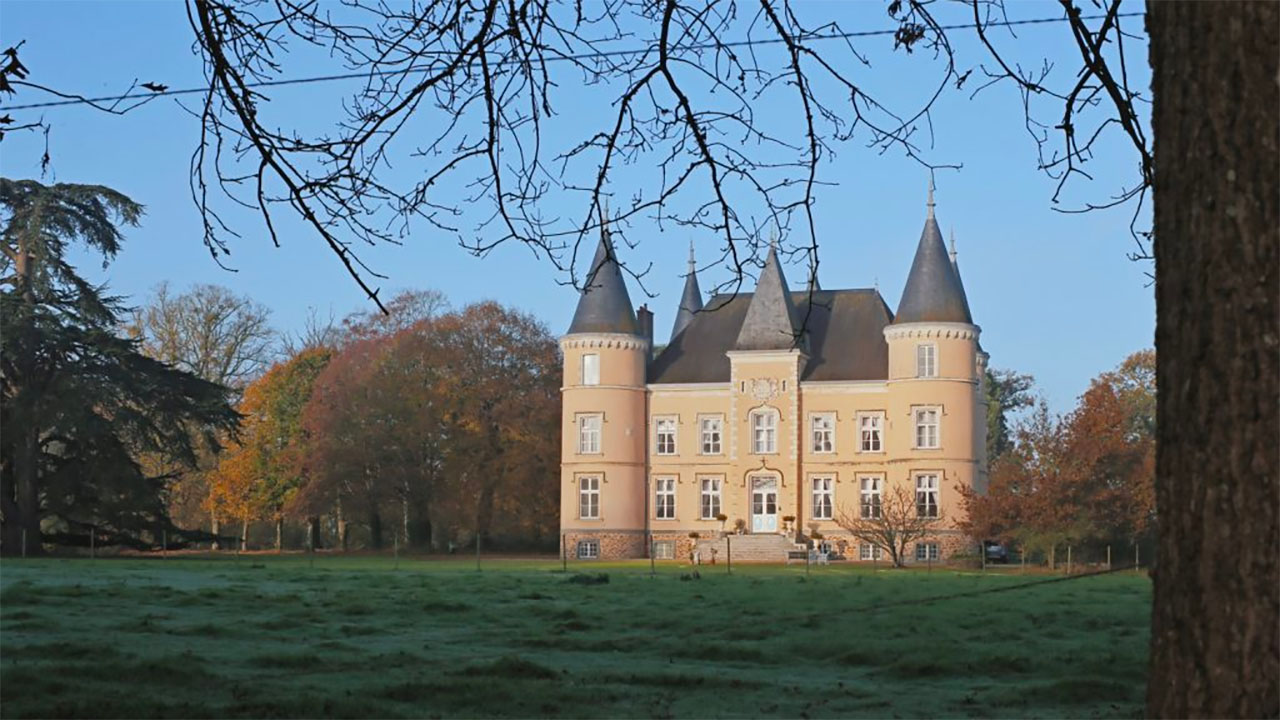 Group Evolution host all-inclusive triathlon camps throughout the year in their picturesque mid-19th century Chateau set deep in the luscious Loire region of France. The converted Chateau de la Motte Henry sits within 27 acres of grounds with all training facilities, accommodation, recovery and relaxation areas rolled together in one spot.
Group Evolution run seven different types of triathlon camps from March to September, with additional swim clinics, marathon preparation weekends, and Cycling Nirvana weeks for those wanting to work more on a single discipline. If distance is your focus, you can choose from either the Next Level Sprint & Olympic performance camp or the Going Long camp for middle- and long-distance training.
Those wanting to perfect their technique under the watchful eyes of a pro can join none other than six-time Ironman World Champion and coach Dave Scott in one of his Triathlon Masterclass camps. As we get closer to peak racing season, you may want to fine-tune your race preparation and speed in the Ready to Race camp, which culminates with entry to a local short-course event.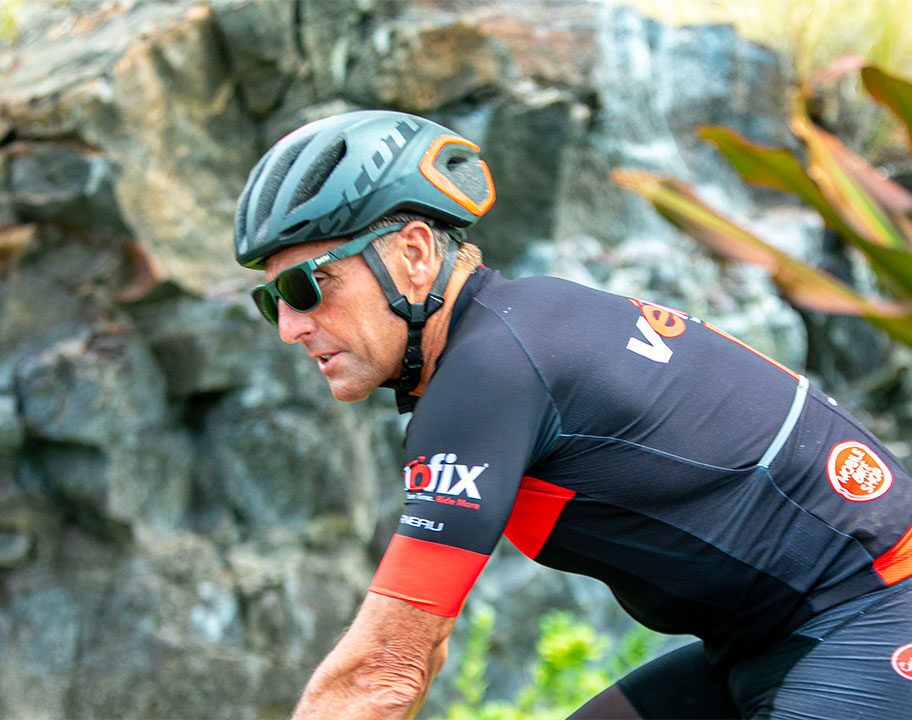 I'm going to look at all three of the disciplines and correct your flaws.
One of the areas that I've found over the past decades of teaching are that athletes are lacking in is mobility, flexibility, and strength. We're going to dissect every element and body part that you've got to make sure you've got range of motion, proprioception, and balance.
Ahead of your camp, the Group Evolution team will set-up a consultation call with you to discern your main triathlon goals and current level. This information will be used to personalise your camp training programme, which will be structured in the form of coached group sessions, targeted workouts in small groups, and one-on-one technical performance assessments.
During the camp, the Group Evolution triathlon coaches and sports scientists will analyse your swim, bike and run technique in conjunction with your physiology, strength and conditioning to pinpoint areas for improvement. Seminars on nutrition and strength & conditioning supplement individual race and nutrition consultations with experts.
Guided group cycles will lead you on a tour of the local area along quiet country roads, while runs will make use of the private woodchip path which circumnavigates the estate. The lake provides a 750m circuit for open water trainingand swim sessions take place in the heated 25m pool on site. You'll also find a yoga studio, gym, and massage treatment area.
---
Date: 18 camps from February – August 2023
Location: La Santa, Lanzarote
Cost: From £1,946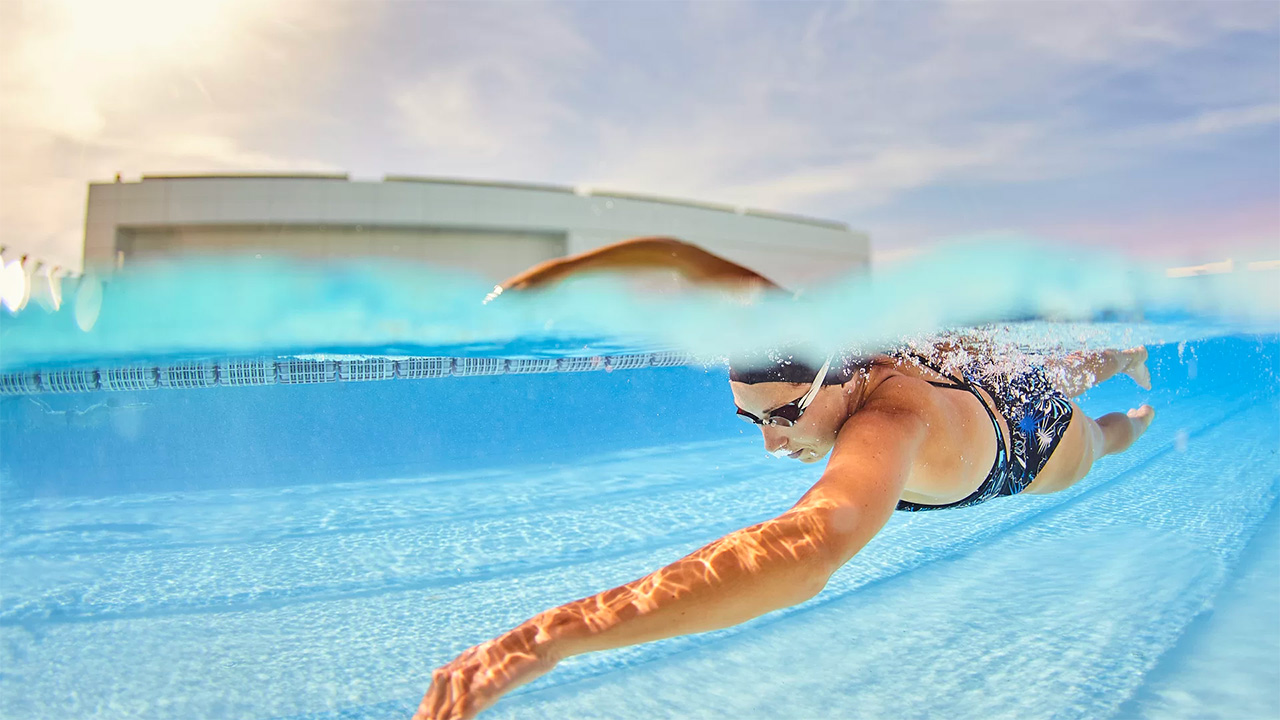 You've likely heard of the renowned sports resort that is Club La Santa, situated right on the Lanzarote coast. Being a Canary Island a mere 130km off the coast of Africa, visitors to Lanzarote enjoy a warm year-round climate, making it the perfect location for a training get-away, especially if you're looking to top up your vitamin D!
Club La Santa has been the choice training location of professional triathletes for years, with British star Lucy Charles-Barclay often known to frequent the sporting mecca. La Santa hosts several organised triathlon holidays throughout the year, including long distance camps, open-water swim camps, beginners camps and senior triathlon camps. Or you could choose to train with the pros at the Redbull Triathlon Camp with Daniel Bakkergaard.
If you want to jet off on your own training holiday, Club La Santa will appeal to both the individual athlete and triathlon club due to the vast array of facilities all accessible as part of the resort. You'll be spoilt for choice between the three 50m pools and saltwater lagoon with marked open water swim course. Explore the black martian landscape on two wheels on a road bike or MTB borrowed from the bike centre, or join in on one of the many group cycling classes.
Push your limits with some speed work on the on-site athletics track or follow one of the many sandy trails along the coast during your run sessions. The daily timetable of sporting and social activities provides endless entertainment options for those travelling with family or kids. If you time your training break right, you could even coincide your trip with the infamous Ironman Lanzarote.
---
Date: 20 camps from February to October 2023
Location: Palma, Mallorca
Cost: £1,297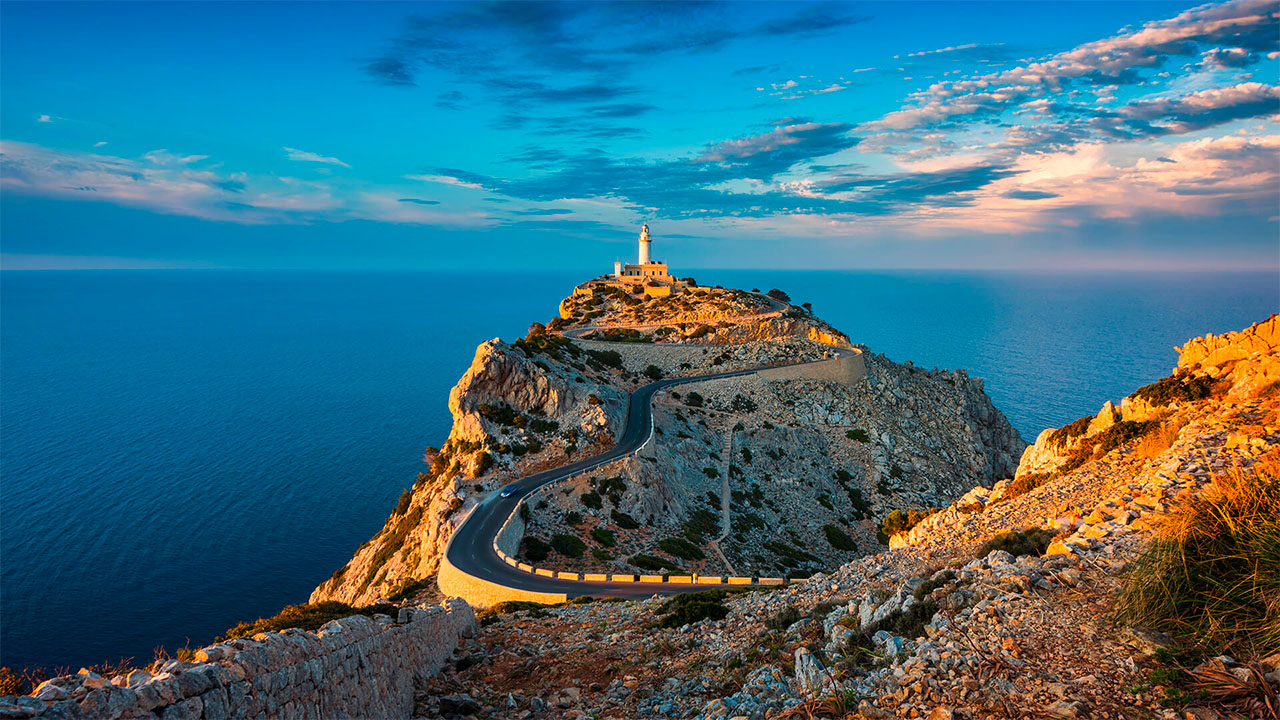 Endless views, copious sunshine hours, and lung-busting climbs make Mallorca a triathlete's paradise. The popular cycling destination is also easily accessible from most main UK airports.
Mallorca Training Camps (MTC) run several comprehensive triathlon camps here from February until October, which are separated into different triathlon race distances. Along with hosting some one-to-one camps, MTC offer Olympic-distance, middle-distance, and long-distance camps.
What makes MTC unique is their almost fully inclusive programme; they provide half-board accommodation for the week in a 'luxury sports hotel', along with airport transfers, Carbon Di2 bike hire, and sports nutrition during sessions.
Cycling Mallorca's sun soaked hills will be a highlight of the trip, and it's central to MTC's camp programme which includes four guided group rides with support vehicle, followed up with spa recovery sessions using hot and cold therapies. Push yourself to the limit with several integrated brick runs and structured pool sessions, with strength and conditioning workouts led by experts. Benefits of the camp should continue even once you've returned home with the provided nutrition plan, training programme and race day strategy.
---
Date: 6x camps from March to May, and September to October 2023
Location: Mallorca
Cost: From £865
Also based on the sunny Spanish island of Mallorca, SunTri runs four week-long Spring Triathlon Camps which aim to help you build your training volume and technique, and four Autumn Triathlon Camps to kickstart your winter base training.
During the camps your triathlon strengths and weaknesses will be assessed and expert coaching will be tailored to help you reach your goals. Based on the Mallorcan beachfront of Playa de Muro, triathletes will stay on a half-board basis in the four-star Las Gaviotas Hotel which will be your base for coached rides, guided open water and pool swims, and run technique sessions. Bike hire isn't included, but BMC rental can be organised through SunTri for £25/day.
---
Team Animis Triathlon Retreats
Date: 2x camps in April 2023
Location: Vilamoura, Portugal
Cost: £350 with €80 bike hire
Take a trip to the Algarve with a Team Animis triathlon holiday which is designed to mix coach-led swim, bike and run workouts with time to relax and soak up the Portuguese sun. Team Animis aim to take a holistic approach to their coaching, with wellbeing and recovery making up an integral part of the training programme on camp. Note that accommodation and meals are not included in the retreat cost.
The two Animis training retreats take place in April and are targeted at all abilities, the only prerequisite being that you're able to swim 50m and ride a bike. The retreats intend to promote inclusivity and make triathlon seem less daunting. Coach-led swim, bike and run sessions will take place each morning in the nearby Quarteira pool and track which is located a five minute walk from Vilamoura marina. Some afternoons are kept free to allow for ample time sight-seeing and relaxing.
---
Date: 3 camps in April, May and June 2023
Location: Devon, England
Cost: From £399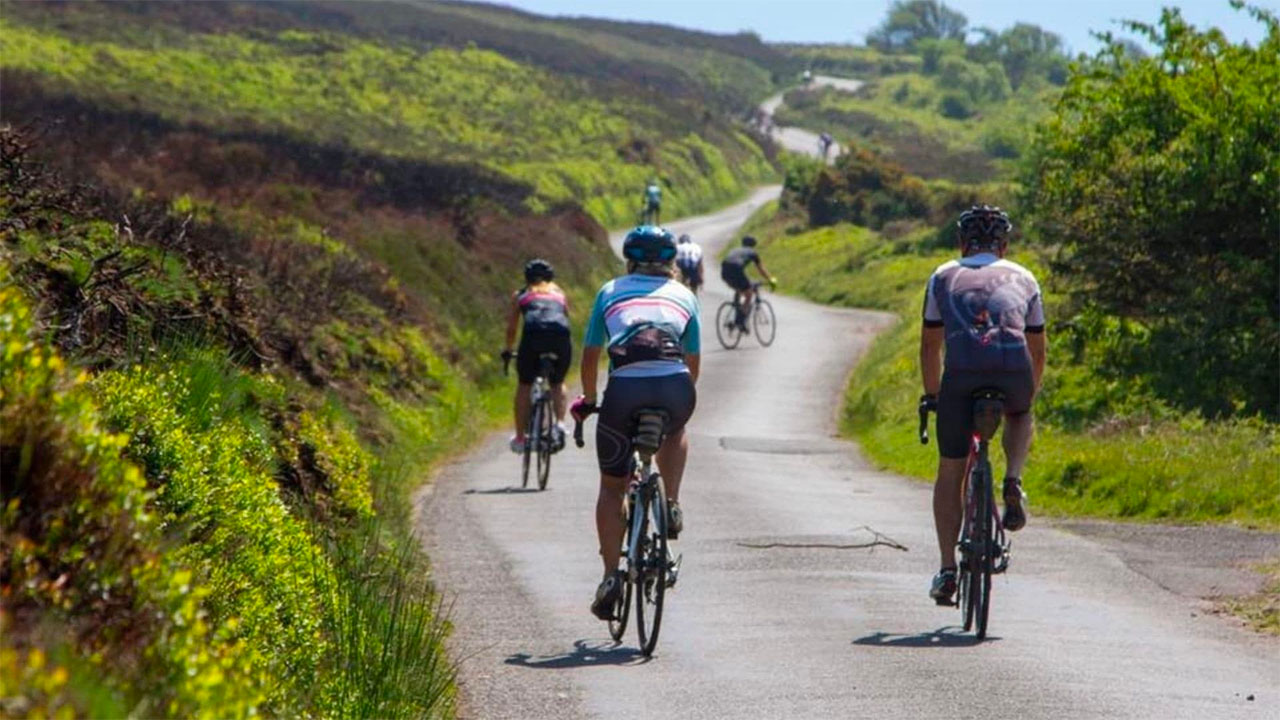 To experience the best of the UK's south west consider Mojo Tri Coaching, which hosts triathlon and swim camps along the stunning north Devon coast and Exmoor national park.
Training will be led by head coach and Mojo founder Lou Harris and take place across the rolling Devon hills, making the most of the rugged coastline for sea swims and seaside runs. Along with these core sessions, the camp will include one-to-one running biometric sessions with video analysis on the treadmill and in the pool to evaluate run and swim technique.
Accommodation is a 'luxury 5* beach house' on the north Devon coast, with a chef on-hand to cook up a storm for breakfast, produce the necessary afternoon fuel (cake), and an evening three-course meal.
---
Date: 4 camps from March to July 2023
Location: Portugal, UK, Greece, France
Cost: From £800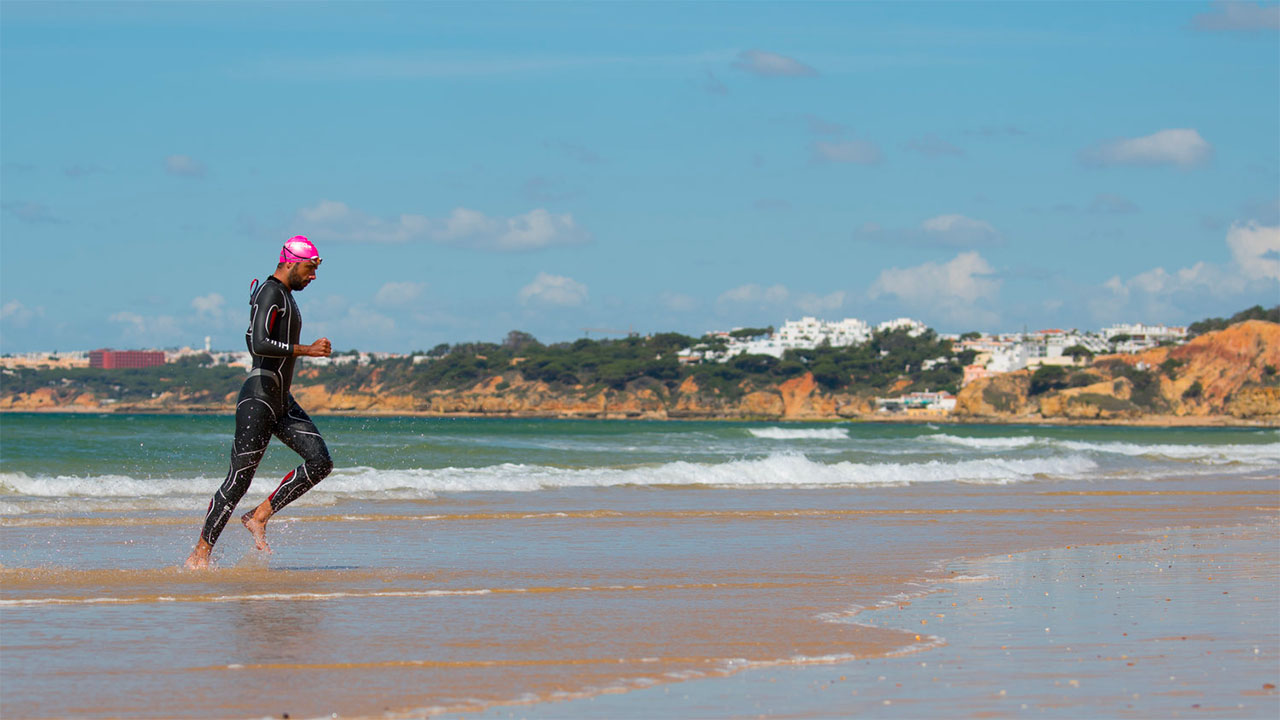 Tri Training Harder (TTH) is a triathlon training camp provider with several European locations including Portugal, Norfolk in the UK, Greece, and the iconic Alpe d'Huez. TTH have been running training camps for over a decade, and do all the heavy lifting when it comes to camp organisation, accommodation and providing home-cooked meals.
Precise details differ from camp to camp, but each training holiday is located with all necessary facilities nearby for coach-led sessions, with a low athlete to coach ratio a top priority. The camps range from three to seven days and are split into a Spring Build Camp, Pre-competition Camp, Race-Specific Camp, and Competition Camp, taking place from March to July.
---
Date: 7x camps from January to May 2023
Location: Porto Santo, Spain
Cost: From €220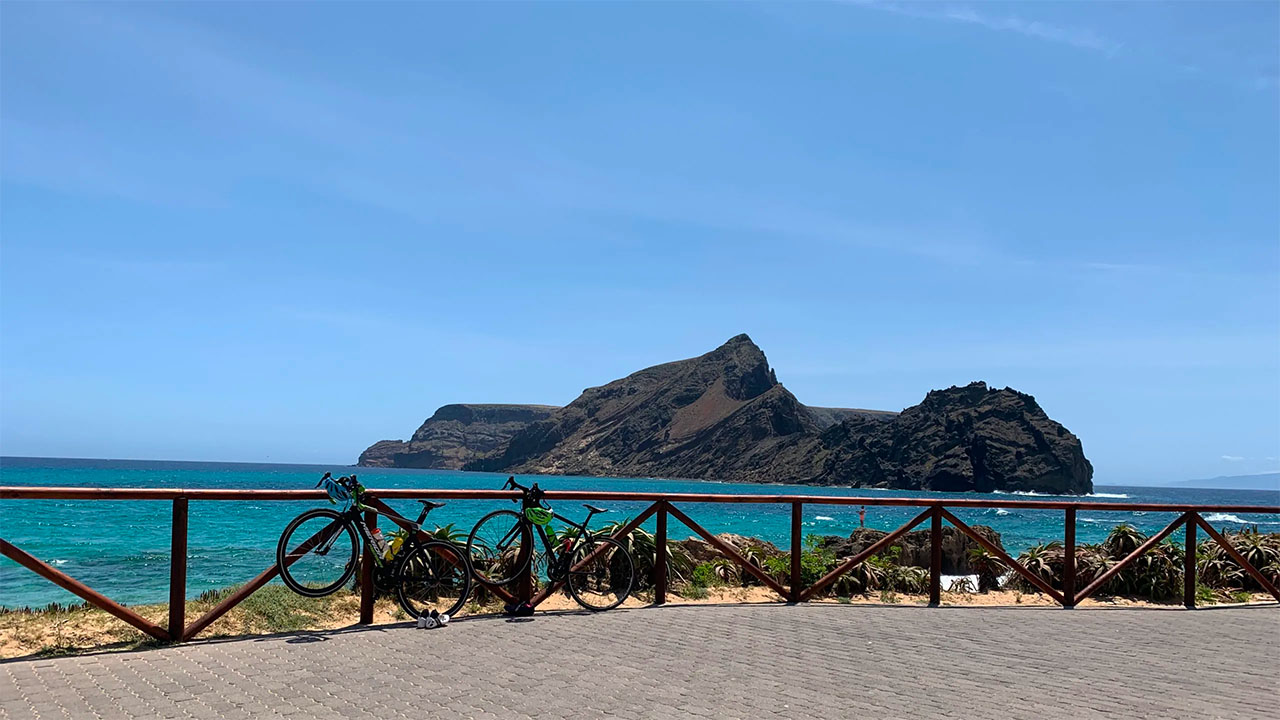 Ki Coaching run triathlon training holidays on the small Portuguese island of Porto Santo, whose claim to fame is having been a residence of Christopher Columbus before he rocked up on American shores. This unique location boasts a 9km-long beach, turquoise waters, and a mild year-round climate.
Included in the camps is expert coaching with a maximum 4:1 athlete to coach ratio, which should provide each individual with plenty of time for personal technique advice and support. Alongside this, Ki Coaching also provides training snacks and a personal training programme for each athlete to follow once the camp has finished. The low camp cost should leave you with spare change to secure your own accommodation and meals as these are not included.