TRI247 Workout Series #147 – Stages Power Builder Series Week 3


YOUR CHANCE TO WIN A GPS BIKE COMPUTER
Wednesday, 18th November 2020 – 7.05pm UK time on Zwift
Coming up on Wednesday: Week 3 of the Stages Cycling TRI247 Power Builder Series.
In conjunction with Marc Jenkins and Rhys Jones at JinxSport (www.jinxsport.com), we have a four week Power Builder Series. As well as the Wednesday night group workout which will be lead by Athens 2004 Olympian, Marc, the Jinx Sport team will also be providing detailed advice and guidance on other sessions you can do during the week to complement the group workout, along with additional tips on making the most of your training.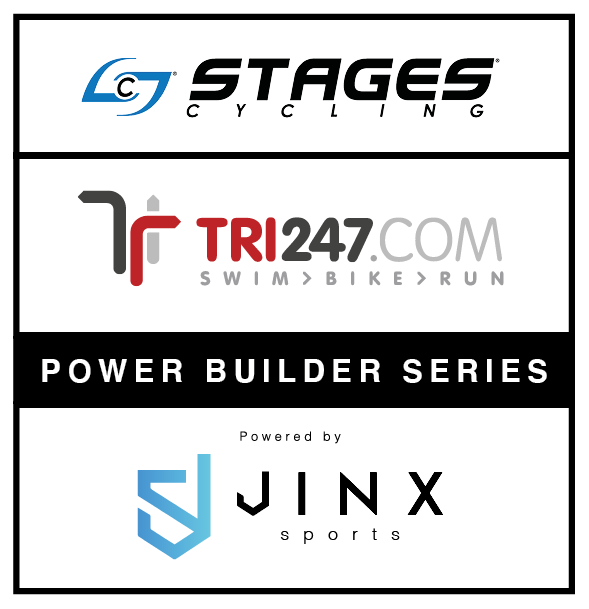 Not only that, but with a huge thanks to Stages Cycling (stagescycling.com), each week one rider from that Wednesday night group session will win a Stages Cycling Dash M50 GPS Bike Computer loaded with a wide range of training features that make workouts like this one easier to execute. That's a prize worth more than £200!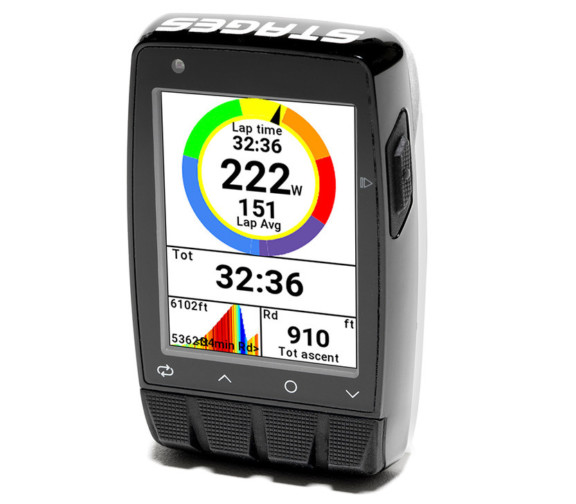 If you've not yet experienced Zwift (www.zwift.com), the market-leading indoor training platform, then what better time to give it a try. These links will help you get started – hopefully we'll see you (virtually!) online soon.
Here's the update from Marc and Rhys on what's on the schedule for the week ahead…
---
WEEK 3
This is the tricky week of all plans as we feel a little tired and possibly a little sore from the work, but stick with it as you're creating great habits and more likely to stick to this new routine if you complete this week's work.
The intensity has definitely increased on this week's Wednesday ride so we need to start looking at nutrition during our rides so that we can get the most out of our training and recover for the next day. As we have talked about throughout this plan so far, consistency is key and fuelling your body with quality nutrition really can be a game changer. You'll need to start planning how much drink and food you need to take with you on your long rides to avoid the dreaded bonk. We have been lucky to try so many different sport nutrition brands over the years but we found CLIF BAR works really well for us so we are sticking to it, give it a try.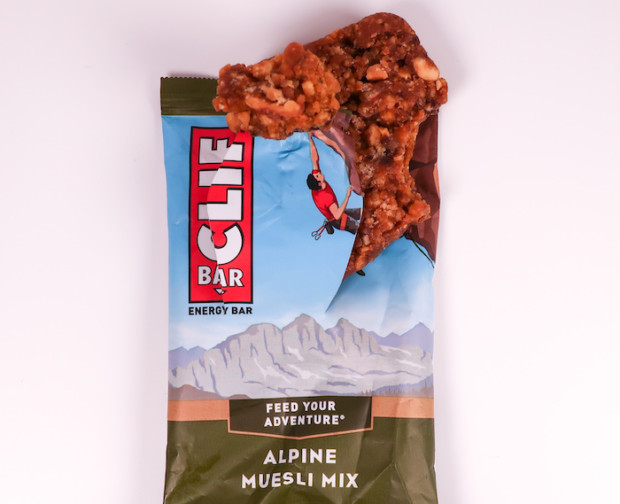 Strong or skinny?
You might find you have lost some weight during the last couple few weeks with a change in routine and structured training. This can be a good thing, but always remember it better to be strong and a little heavier than it is to be weak and skinny. Proper weight loss happens over time and is one the key areas that we always watch out for with our athletes to make sure they develop into faster, healthy athletes. For example, an adult male of 75kg could easily burn off 700kcal or more in an intensive indoor bike session. This energy needs to go back in to help recover and stay consistent.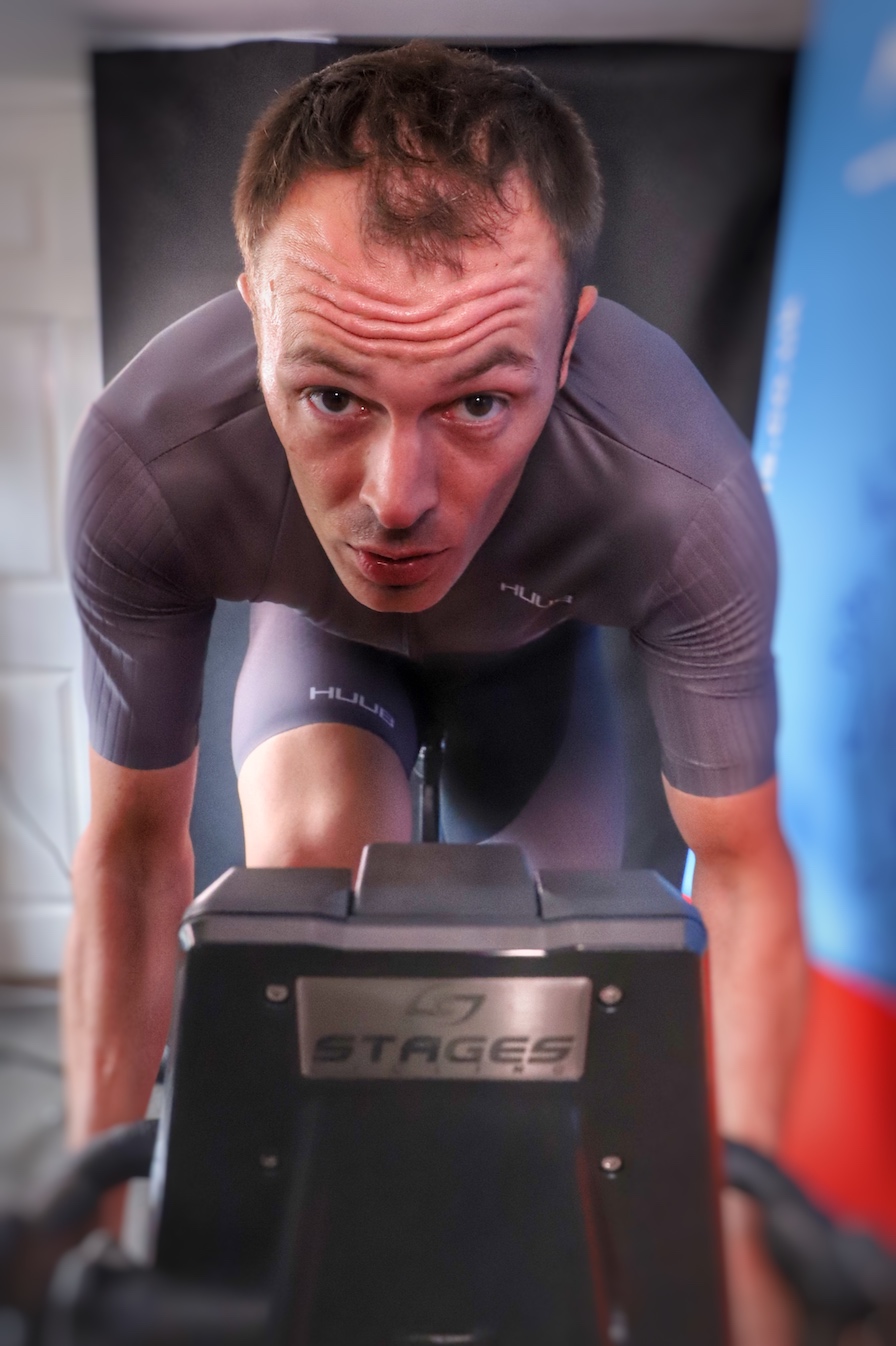 The Week's outline
Wednesday's Zwift ride continues to increase the time spent near our FTP score as this will further increase our capacity to tolerate and perform at this level.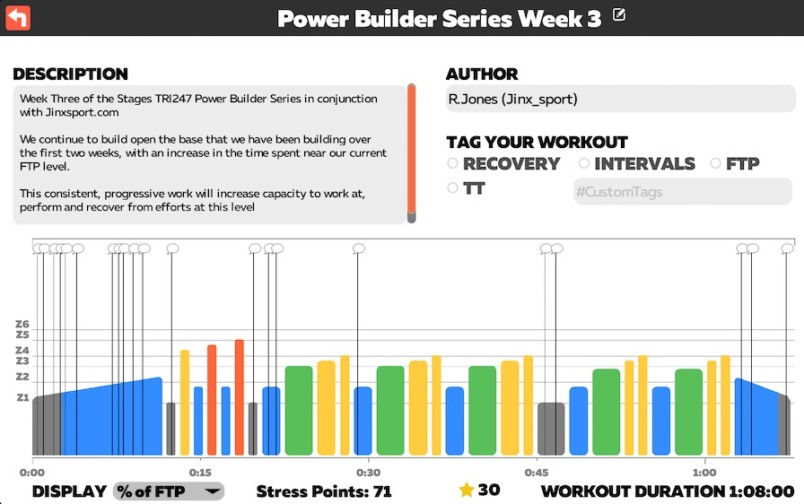 (ZWIFT EVENT LINK >>> https://www.zwift.com/events/view/1228553)
The rest of the week should include the following:
A longer 2.5/3hr ride at a slightly higher intensity of 70/75%. Your body will be adapting to the training, so we need to keep challenging it to keep the improvements coming. You can try adding in some random 15sec sprints to this ride as this will work your neuromuscular system and improve the maximum power you can produce. However, be careful not to do too many and leave yourself too fatigued. 5 to 6 x 15sec efforts with full long recovery within the whole ride is perfect.
80/90min hilly tempo rep ride. Find a climb around 6/8min long and simply complete reps at 80/85% ftp for the whole of the ride. You shouldn't feel too uncomfortable and be able to complete the climb at the same speed each time. The gradient will naturally control the intensity and give you a really rewarding ride.
A shorter 45/60min ride which you can possibly do fasted (if health allows), to again improve fat metabolism or add in single leg drills for form and an extra core strength element, eg 1min left leg, 1min both legs, 1min right leg 1min both and repeat 5/10 times.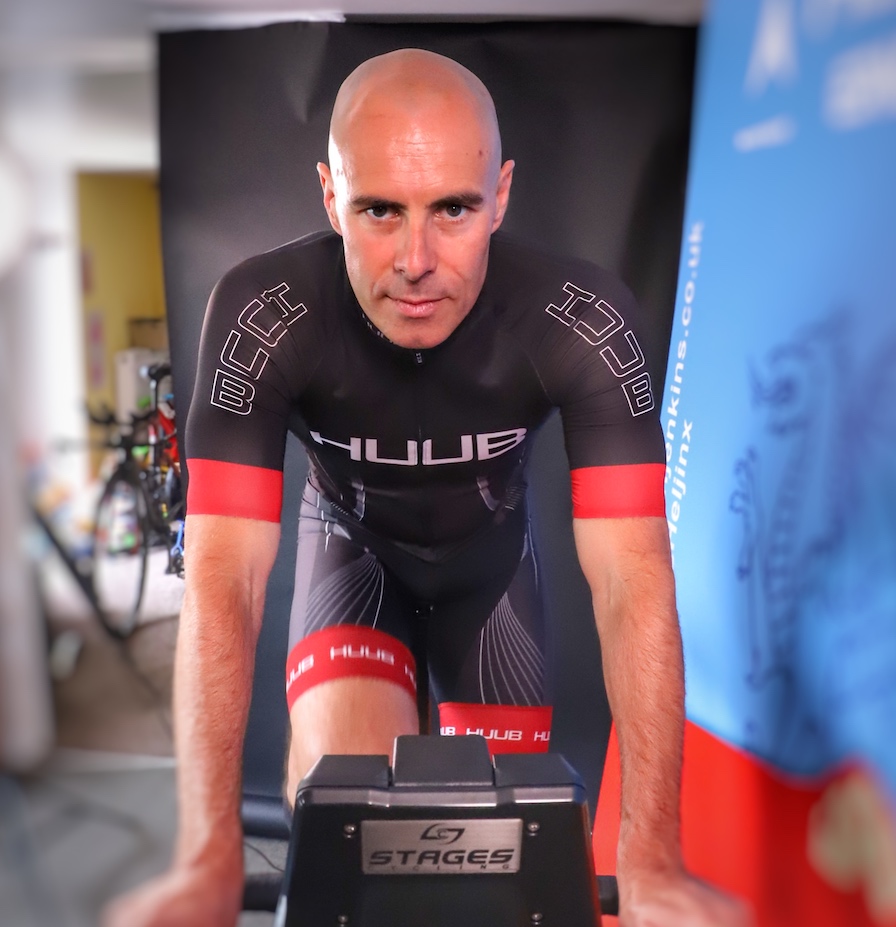 Training tips for the week.
Plan your route in advance and work in a quick coffee and cake stop with friends on your long rides. Remembering that this is fun and sociable definitely makes the km's fly by much faster.
As we are into the winter months, make sure you're wrapped up well. It much better to be warm than it is to be cold. A dedicated winter tyre and a well-maintained bike will make the winter miles far more fun too.
As you start to see the benefits of your improved fitness, start thinking about some possible racing goals next year to keep that motivation high.
Have a great week and look forward to seeing you on the ride Wednesday. If you have any questions about, comments or feedback from this week's sessions, please feel to reach out on jinxperformancesport@gmail.com or @jinxsport on Facebook.
Marc and Rhys
JinxSport.com
(PS – Don't forget that these sessions and advice provide are generalised for the wide audience of TRI247.com. You can always make them harder or easier depending on your personal ability. Also, if you are unsure about your health or wellbeing it is always worth checking with a medical professional before undertaking any physical activity.)
DON'T FORGET – JOIN THE WEDNESDAY RIDE AND YOU COULD BE A WINNER!