TRI247 Winter Series #8 – Train with Tim Don
Wednesday, 31st January 7.00pm UK time (GMT) on Zwift
Fantastic news – we are absolutely thrilled to announce that this week's TRI247 Winter Series group workout on Zwift will be lead by the none other than the fastest IRONMAN™ finisher in history, Great Britain's Tim Don.
One of the most successful triathletes that Great Britain has ever produced, the three-time Olympian and former ITU World Champion at Triathlon, Duathlon and Aquathlon had one of the greatest season's of his long and distinguished career in 2017, only to see his high hopes of a strong performance at the IRONMAN World Championship in October come to a halt just days before the race. Whilst training for the race on the Queen K he was hit by a truck, and suffered serious injuries, including broken C2 vertebra.
Tim's injuries were severe – even more than initially diagnosed – requiring him to be fitted with 'The Halo', an extremely painful and complex device to give him the best chance of making a full recovery from his injuries – to in turn support his aim of returning to professional triathlon. It has been, and will continue to be, a long process – which in typical style, Tim has still managed to take with good grace and humour, despite the seriousness of the situation.
3 months since I broke my neck in Kona, halo free today 👊🔩. Still a long road to full recovery. So many people to thank for all the love and support out there 😘. #trainhardraceeasy #nevergiveup 🎥 @juliedibens pic.twitter.com/xyOSXygkFf

— Tim Don (@trithedon) January 4, 2018
An important of Tim's recovery process has been training indoors on Zwift – and we would be thrilled if as many of you as possible would join us at 7pm on Wednesday night to show your support for Tim as he continues with his recovery process and as a 'thank you' for the part he has played in the success and development of British triathlon over the past 20+ years. 
UPDATE >>> You can also support Tim's recovery process by purchasing this bespoke cycling apparel from his apparel sponsor, Endura. All profits from sales will go towards the substantial any ongoing medical expenses that have been incurred by Tim's ongoing and complex treatment.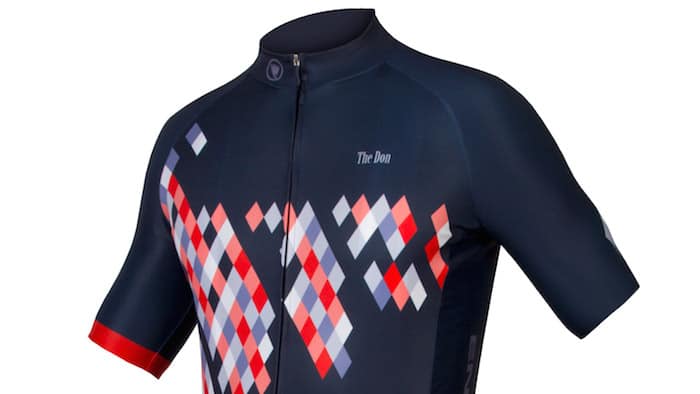 Here are the details on Tim's workout: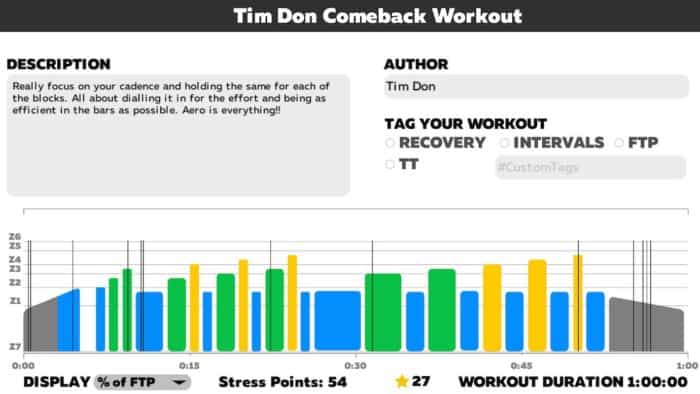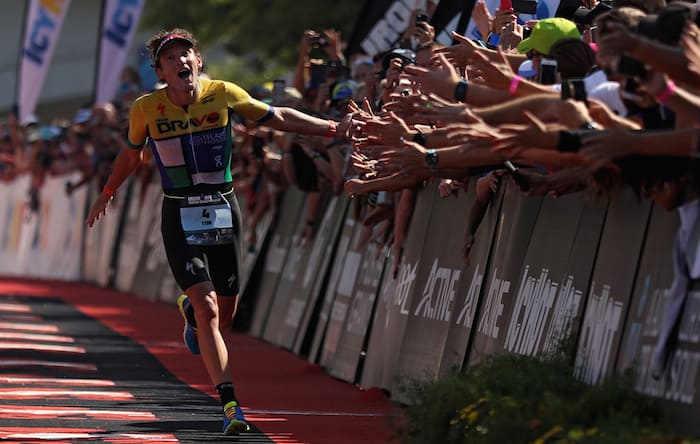 (As with our other events to date (Lucy Charles | Lucy Gossage | Lionel Sanders | Joe Skipper | John Levison | Ruth Purbrook), we will publish the Zwift Custom Workout file for Tim's session after the event, so that you can also do the session in your own time. However, we'd really like you to encourage you to join us on Wednesday in large numbers, to show your support to Tim on his road to recovery).
Joining Instructions:
The workout will begin promptly at 7.00pm UK time, Wednesday 31st January 2018. It is worth logging in 10 or 15 minutes before the session to make sure you are set up and ready to go, where you will be able to warm up in the virtual 'holding pen'.
https://www.youtube.com/watch?v=XNTXAkky4qE
Look for the TRI247 Winter Series event in the list on the right of the screen once you have paired your sensors. Click to JOIN and you will be taken to the start line ready to begin the workout.
Make sure you have set your FTP level correctly before you join the workout as all the intervals are based on a percentage of FTP so it is important to get that right. If in doubt, dial the FTP number down 10 or 20 watts as it is better to finish the session than to feel like it is too challenging.
If you have never used Zwift before but don't want to miss out, head to the Zwift support page for tips on how to get the most out of your setup.
In future weeks, we plan to get more professionals and characters from the UK triathlon community involved, so it would be fantastic to see a large turnout every Wednesday evening. After the session head over to the TRI247 Facebook page for some post ride chat.
Zwift Group Rides: TRI247 Winter Series
The cool thing about a group workout on Zwift is that varying levels of ability can ride together in a group and all finish the session together having done the same relative effort, even if the actual watts are significantly different. It is not a race, but a shared goal to get a good session in the training log.