We recently had the fantastic opportunity to get out and take part in the Barcelona Triathlon (www.barcelona-triathlon.com), so we sent Chris Hovenden to sample the delights of this well respected event.
How did he get on, and what was the event experience like? Read on to find out.
---
Bridging across from one group of riders to another, I am feeling strong and putting power through the pedals. Relief, I have finally caught an athlete that I can work with to claw back some time on the faster swimmers. As I pull in front of the rider I look over my shoulder to explain/gesticulate that we should work together riding through-and-off, then something (I am not sure what – a sixth sense?), tells me to look forward ASAP… and I am very glad I did, as there is a sharp left turn with some rather painful looking barriers! Disaster narrowly avoided.
It's Sunday 6 October 2019, I am taking part in my first draft-legal triathlon and riding along the closed roads of the Barcelona coast. The Barcelona Triathlon (Olympic, Sprint, and Super Sprint distances, along with relays), is well established and has been running for a number of years, with some big names like Javier Gomez and Mario Mola as previous participants. In short, it is a well run, slick event.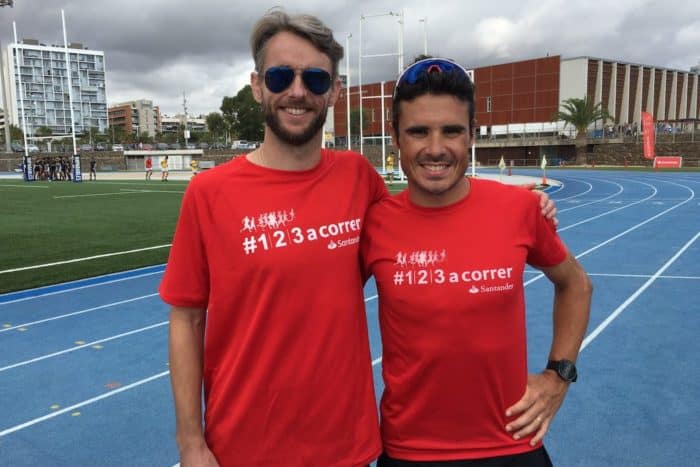 I last visited Barcelona in 2011 when my wife ran the marathon. I was impressed then at how the city hosted a large sporting event and when offered the opportunity by the Barcelona Tourism Board (www.barcelonaturisme.com) to return to the Catalan capital I jumped at the chance – in part because other than visiting Barcelona FC's Nou Camp, I hadn't really explored the city.
Simply as an FYI, the first weekend of October is a 'big' weekend of sport for Barcelona. In addition to the Barcelona Triathlon there was the IRONMAN Triathlon in nearby Calella, as well as the Euro Hockey League (field hockey's equivalent of football's European Champions' League, but held over a weekend).
Registration for the Barcelona Triathlon is on the Saturday (and race check-in is on both Saturday and Sunday) with the races held on the Sunday. Having arrived at Friday lunch time, I had plenty of time to explore the city (see below).
I stayed in the Barcelona Princess Hotel which was a great location for the race. Set back a little from the seafront it was a short ride to the Expo as well as the main race hub – although you might prefer a more central hotel if sight-seeing is your priority.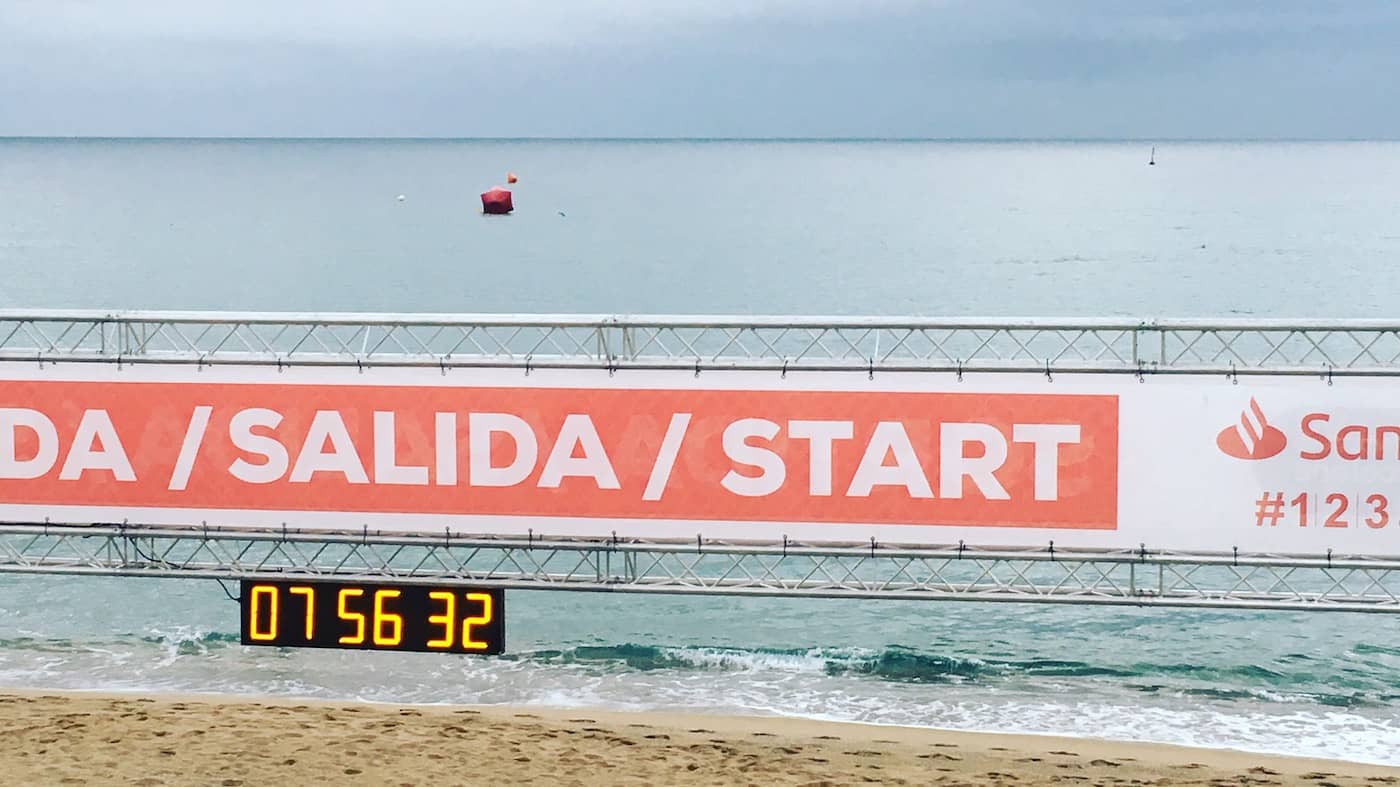 The sea swim was a fantastic experience – especially compared to my last sea swim in the relatively cold and murky water in Tankerton, Kent. Visibility was impressive, the water warm (some chose to swim without a wetsuit, whereas I opted for the Orca Predator), and although the sea was more choppy than it had been for the day's earlier waves, calm enough to be almost pleasant! The waves of circa 200 athletes meant the first turn buoy was eventful, but not horrendous by any means.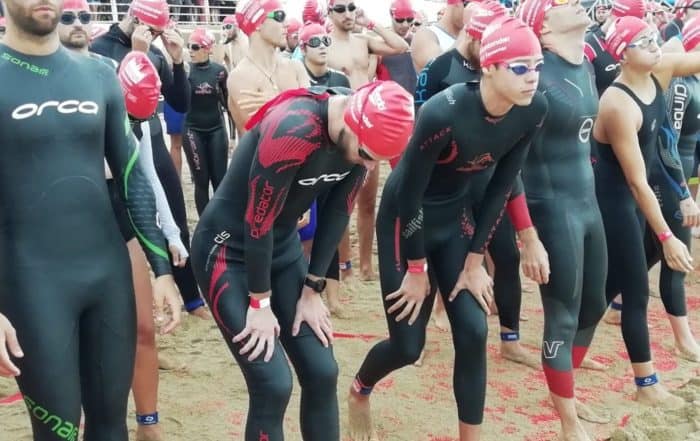 Transition was well organised, a clean transition policy in force, and plenty of room for each participant.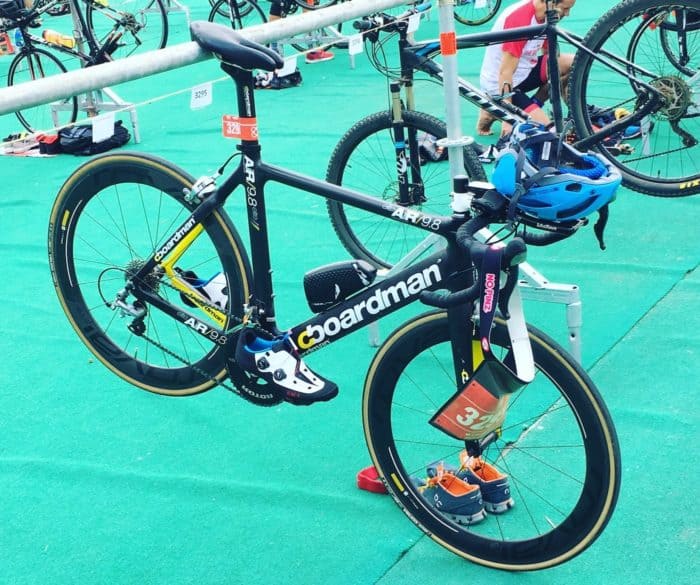 The 10km bike loop was flat and quick, with a few tight turns, but mostly sweeping bends meant that if confident you could maintain your speed. Despite multiple waves being on the route at once the course felt safe and was very well marshalled – also, the relatively short laps made the course supporter friendly. Further, if you were fortunate to find a group of athletes to work with, you could ride a very quick 20km or 40km (depending on whether you are racing the Sprint or the Olympic distance).
A good dismount (it's definitely worth practising your entry into T2), following a pretty decent bike leg (which I spent the vast majority riding solo or pulling the group(s) – I have photographic evidence!), left me wondering whether I'd have to face my friends saying to me: "there's no such thing as a good bike followed by a bad run!" The run course's map suggested the route was flat (to be expected based on the bike route, and my pre-race exploring), which had me making some bold claims (it's all relative) pre-race of what time I'd be able to run the 5km in. There was good support throughout the run, but it was particularly impressive coming out of transition, which resulted in me starting off with a rather optimistic pacing strategy.
The run was harder than expected, in part due to the slightly uneven paving on the beach front but also due to the reality that I'm not Javier Gomez (if there had been any doubt this was dispelled when I was lucky to run with Javier on the Saturday morning – as the group upped the pace, all breathing hard, Javier was calmly fielding questions completely undeterred).
At a turn point just after halfway I spotted a fellow Brit I'd seen start in the wave ahead, who looked useful, and did a quick calculation to work out I was going fairly well. When I returned to the beach, looking at my Garmin to see that there was only around a kilometre to go, I tried to kick on. With the finishing archway in the distance I had paced my run effort to empty the tank as I crossed the finish line – whoops, the archway was only the start of the finish gantry, an extra dog-leg of about 300m almost broke me!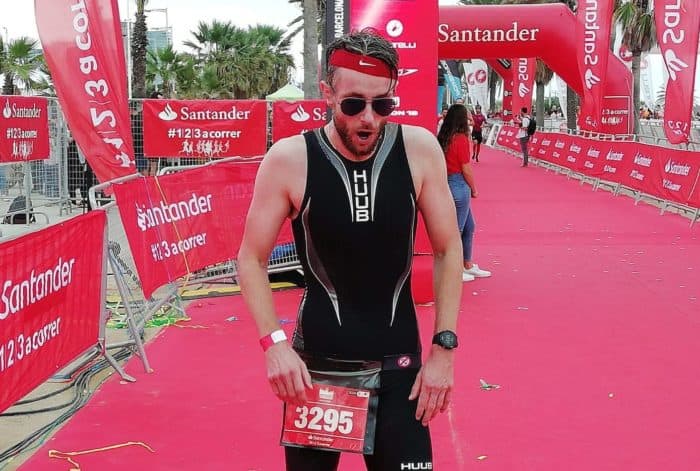 My finishing time was circa 1 hour and 5 minutes. I'd hoped for closer to the hour, but the run measured near to 5.4km, so not too bad an effort. Next time, and I will come back as I thoroughly enjoyed the race-day experience, it was great fun, riding the bike leg as an efficient 2-up could save a fair amount of time and might leave my legs fresher for a genuine hit-out on the run.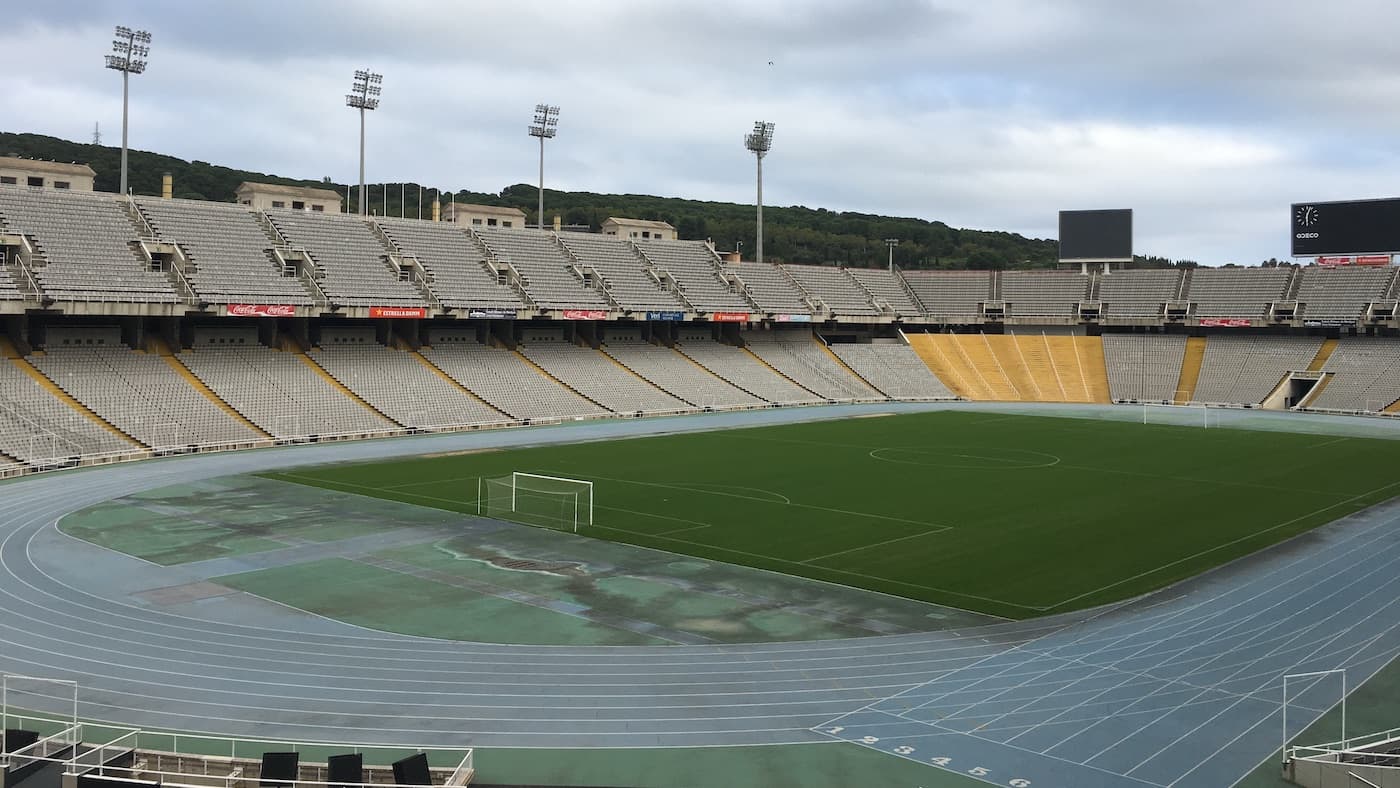 As I am sure numerous triathletes can appreciate, at times it can be a challenge selling a weekend away to take part in triathlon to your loved ones and/or friends.
As destinations go Barcelona is an easier sell than most. The city has a variety of cultural attractions, including the impressive buildings designed by the architect Gaudi. My third place medal – #humblebrag – reflected one such piece of architecture and the UNESCO World Heritage Site Hospital de la Santa Creu i Sant Pau.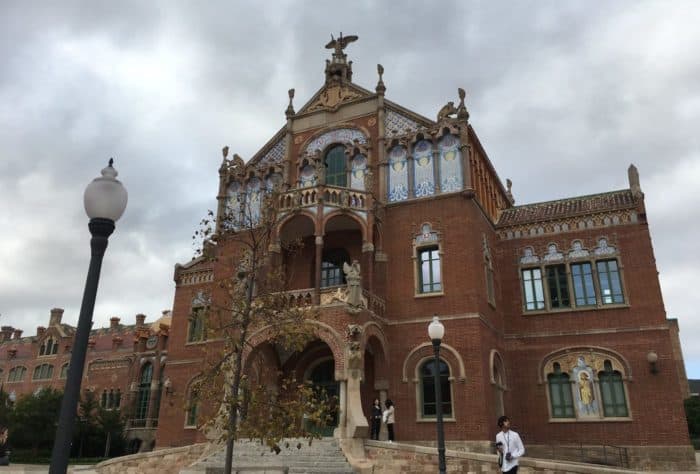 The local cuisine may appeal; one restaurant we went to (Restaurant Valmas, valmasbarcelona.com), had a novel approach of having no menu. Rather, they ask if you have any allergies and then serve dishes made from the ingredients bought from the market that morning. In addition to the mentioned sporting events, you can sample the Olympic stadium and several other sporting attractions too.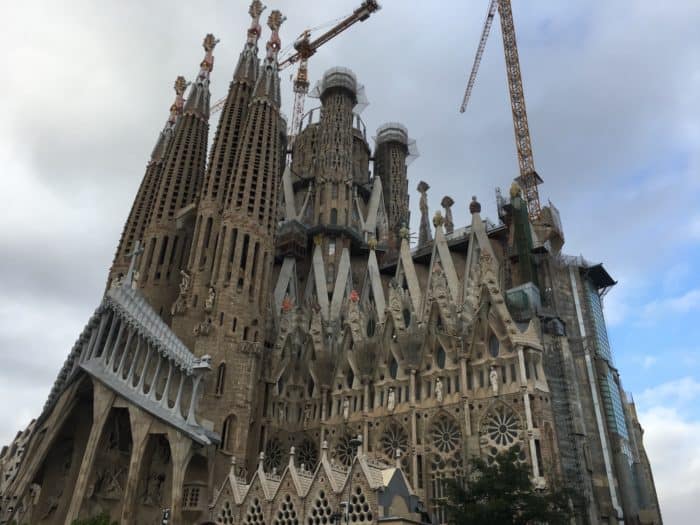 For more information about what Barcelona has to offer, check out www.visitbarcelona.com | @VisitBarcelona | #visitbarcelona