After a DNF in South Africa, IRONMAN Austria is the next target
Great Britain's Emma Pallant arrived at IRONMAN South Africa, her first attempt at the distance, "In the form of my life", but would end the day injured and not finishing. A huge blow, Emma reveals that she had to rely on the support of her coach, Michelle Dillon and training partner, Stuart Hayes, to overcome that setback.
Now back to health and form – with three races wins since that Port Elizabeth experience – I chatted to Emma about her plans for 2018, what she learned from that DNF, racing at home and more.
---
You added a new challenge to your schedule for 2018, IRONMAN, which we talked to you about in Bahrain last year. How did you enjoy preparing for that race in South Africa, and how much did your training change?
Ultimately my goal is Kona; we aren't in any massive hurry to hammer the Ironman's but figured it was a good time for a gentle start of the year introduction. I train on a pretty high mileage anyway so my training didn't massively increase. My swim is limited in terms of distance with my shoulder, but the run and bike mileage did increase a tad and I loved it. I love to train all day and we were out in Spain, which always helps!
We had a Team Dillon warm weather training camp which fitted in nicely to break up the two training blocks in the lead up to South Africa and I definitely felt in the form of my life when we took off on that plane to SA, the complete opposite to when I headed out there for the 70.3 back in January.
Race day didn't go well – a pulled calf on the bike resulting in a DNF. Having invested so much time into it, how difficult was that to recover from mentally?
Ah, I would love to say that I bounced back and it made me more determined… but initially it was really hard. Michelle and Stu had literally lived and breathed every moment of that prep with me leading into the race and with all the amazing support from so many people, I really felt like I had ticked all the boxes to show my form and give them something back from it. It had never even crossed my mind that I wouldn't finish and I think that was the hardest part.
Mahusive fanku 2 @Teamdillon @BMCVifitSport ,couldn't have been better prepped for this race! loved every min til I pulled my calf on the bike, no Marbella now but will come back fighting n guess it just means I will have to book another @IRONMANtri later in the year🤪 pic.twitter.com/oYchCGlHa8

— Emma Pallant (@EmmaPallant) April 15, 2018
It felt very similar to last year when I had lined up for the World Duathlon feeling in really good form and then just felt horrific in the race. The difference was after that I wasn't injured and could throw myself straight into the Aquathlon and 70.3 World Champs, but this time my calf was really sore for a good week after and I didn't actually get to the bottom of what happened and start to feel better until I got treatment on my back in Mallorca with my Uplace BMC-Vifit Sport team.
My usual therapy to things would be get out and do a hard run to clear the head but this was really different and thankfully I'm surrounded by super supportive people who gave me my space and helped keep me positive on things.
Despite the result not going your way, what did you learn about IRONMAN racing that you will be able to apply to you next one?
I had my bars lowered for this year because we knew from last year we could make some big aero gains, but in Spain it's pretty hilly riding and the amount of time spent in the bars isn't that big a ratio of the training and I learned from this race that to be in that position for an Ironman is just too aggressive on my back. Maybe it's something we can build up to in time, but with my shoulder as well I just need to be careful with adjustments.
On the plus side though my nutrition was good, and until my calf went on the bike I was loving life! It's such an event and just the length of the day and different race dynamics made me think this is what I want to do! It reminded me of my first 70.3 where I fainted in Brazil and the first thing I said to Michelle when she walked into the ambulance was 'this distance is for me' and I really did feel that in South Africa, ultimately this is where I'm headed. But, as Stu keeps emphasising, there is no hurry!
Were you able to preview the 70.3 World Champs course for this year while you were in Port Elizabeth – any thoughts on it?
Ha ha, yeh that was part of the cunning plan in picking this Ironman to do but I think the course is going to be very different for the World 70.3's but it was great to get bearings on the place and to find some good places to eat etc. Oh and of course to know where to be for the after party 😉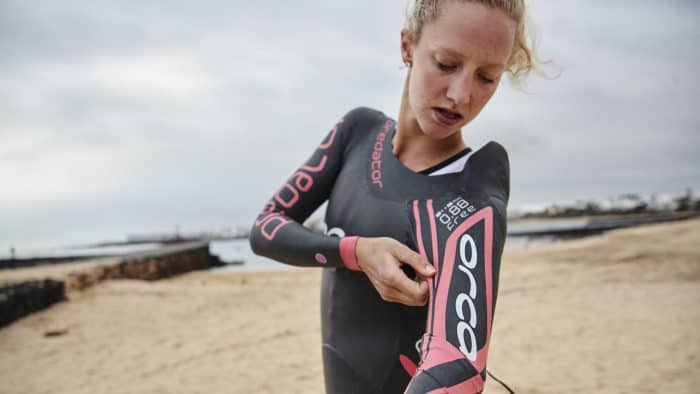 I noticed you are on the start list for IRONMAN Austria – how and why did you select that as your next full distance race?
It was a hard choice whether to wait until after the 70.3 World's before going again or to slot another Ironman in but sitting down with Michelle and our BMC managers, Bob and Ben, we all agreed that there is enough time between July and September to build back up a block of training post-ironman, and it still means I could fit in four 70.3 races in the May-August block. I love racing and I tend to do well off quite a lot of races because it stops me from overtraining, but as we learned from last year the balance has to take in consideration all the travelling too and still getting some training in, otherwise I think mentally I would crack on too many taper weeks!
It's a great balance we experiment with and this definitely seemed to be the best weekend to race and then as an added bonus having now entered it, all I've heard about it is amazing reports!
Since South Africa you've won in Mallorca, 70.3 Barcelona and 70.3 Staffordshire this past weekend. Having had that experience in South Africa, that must provide a lot of confidence in your fitness and health for the remainder of the year?
Definitely, I think there is nothing like these races to help direct training and we know we still have a lot to work and improve on, but the first few results have been encouraging for the start of the year and every race I feel like we are coming away with another area to work on so it's really helping progression. There are so many super strong girls out there now that you just cant afford to have a weakness and nothing can push your body to the limit like a good old race!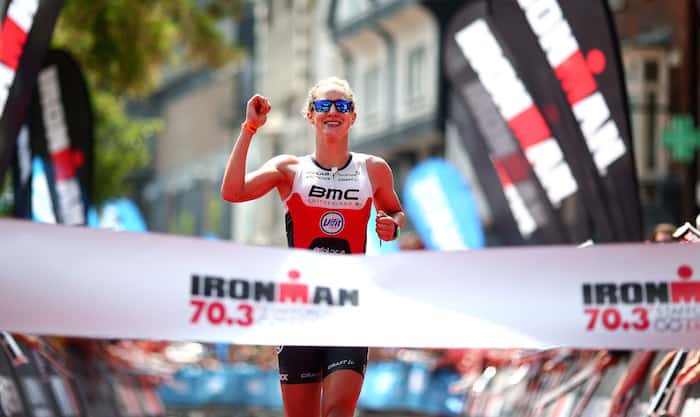 You also finished fourth at The Championship in Samorin about 10 days back – tell us about your experience there, because that's a pretty special venue and event isn't it?
Challenge Samorin was an awesome experience and I came back this year because it had been such a great event last year. Challenge Family really look after you and the venue is amazing. I punctured last year as well so wanted to rewrite my race experience and come back to it.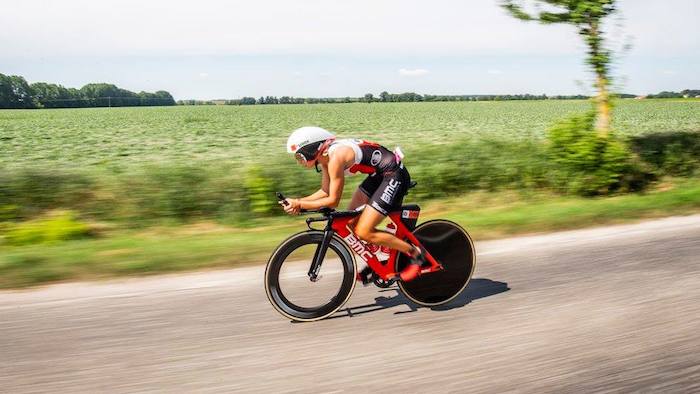 I find the flat courses aren't really my strength, but Michelle is dead keen on me addressing this by racing my weaknesses and you wont get a better field than a Championship and to have that quality of field I just love because it really does show you where you are at and is hard racing at its best!!
You do a lot of travelling, with this year already including the likes of Lanzarote / Dubai / Mallorca / South Africa / Slovakia / Barcelona and probably others too – how do you manage all of the logistics of all of that?
I'm really lucky that Michelle will help with the admin for races and travel and we have liaised with Nirvana for some races too, so we are hoping to build a relationship with them because I know so many athletes who use their services and it really does take the stress out of travel so you can just focus on the race, the important bit!
With all of that travelling, is racing on home soil a rare pleasure? You seem to have a really good record in the domestic races?
Yeh, I don't think anything beats being able to road trip up to a race and the support is always so unique. I love racing in England, especially when the sun comes out 😉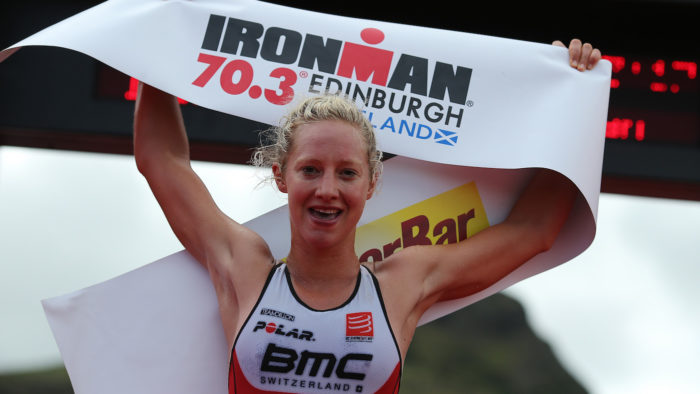 You have another home race, practically in the doorstep, at the Windsor Triathlon this weekend. What are you up to there, as I know you've become pretty much an ambassador for the event of late?
Yes, myself and Stu have worked with Human Race to be ambassadors for the race this year and it was awesome to be able to have an input from an athletes point of view on how the event can keep progressing. It's a triathlon heaped in so much history, the venue really is unique and I love being able to ride to a race from home! So, we are using it as a good training race this weekend to add to my Sunday mileage and it's a real Team Dillon focussed event. I have a good few athletes that I coach racing and I cant wait to catch up with them and it will be awesome to all race together!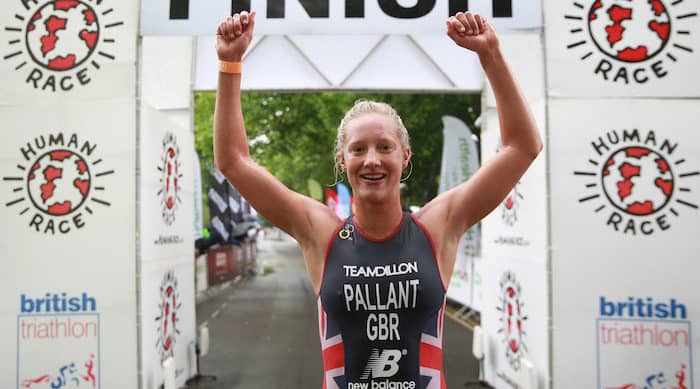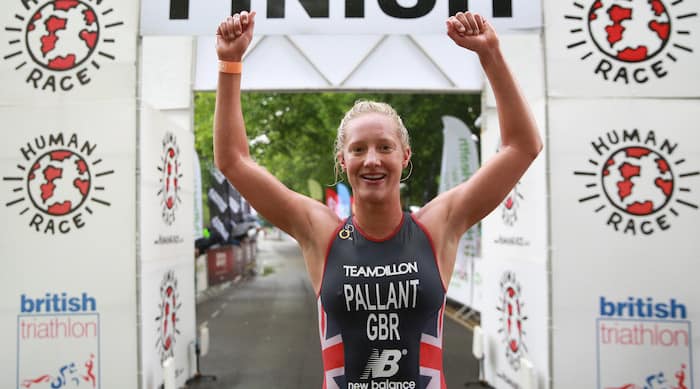 And finally, what is it like have Michelle back racing (again!). After her previous comeback two years ago, making the World Duathlon Champs Elite team, she looks in great shape to threaten the 45-49 category at the World Champs!!
It's so good to have Michelle racing again, the hustles we have in training are always super fun! I really do think it is inspiring because I don't know many people with double spinal fusion who are out there pushing their bodies and living and breathing what they coach others to do.
She manages to fit her training in and around a pretty hectic work life, running Team Dillon and will always put her coaching first which I think really relates to all Age-Groupers out there and she is showing that it's possible. She has travelled away with me and not had access to her bike for five days but just makes the most of training, doing what she can.
As expected with her past surgery she has had a few niggles to contend with but if she can get to the start line in one piece she will be out there giving it her all and that racer will never leave her; its in her DNA, she is a born motivator and I'd like to think we thrive off each others energy each and every day so bring on World Champs!