British athletes take half of the podium slots at IRONMAN 70.3 Barcelona
Another great result for Fenella Langridge in Calella
Second in 2016 and winner 12 months ago, two-time ITU Duathlon World Champion Emma Pallant returned to IRONMAN 70.3 Barcelona on Sunday, defending her title and collecting $5,000 in the process.
After a frustrating injury-induced DNF at IRONMAN South Africa in April, the 2017 winner started her day with a two minute deficit after the opening to swim, to the lead trio of Annie Thoren (SWE), Camilla Pedersen (DEN) and another Brit, Fenella Langridge, who produced such a strong Pro debut when finishing third at IRONMAN 70.3 Pays d'Aix, France last weekend. Fortunately, no repeat of the weather conditions from France here.
Pallant was able to make up her swim deficit by the midpoint of the ride and as part of a leading trio with Langridge and Pedersen, they built a significant buffer by T2. The Danish athlete managed to create a gap of one minute over the Brits at T2, but the run would determine this race.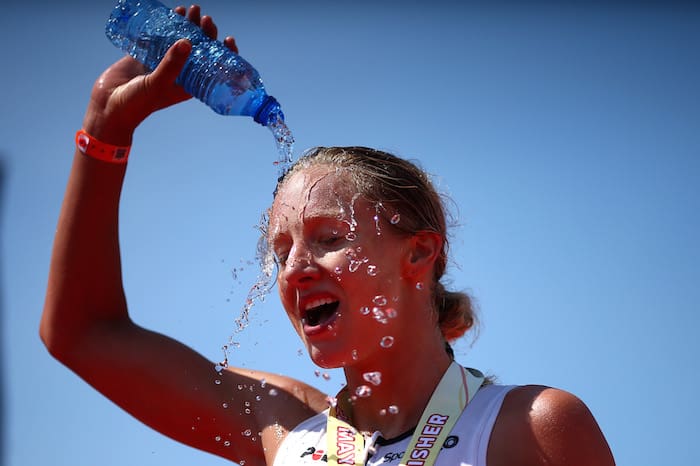 Emma was very swift through T2 and halved the deficit to Pedersen there, and not long after was in to the lead and pulling clear, with Langridge moving into second place. Pallant ended with a 1:20:50 split for a six minute victory margin, with a thrilled Langridge stepping up an additional step on the podium from seven days ago, courtesy of her 1:26:35 half marathon. Eva Wutti (AUT) almost matched the Pallant run split and that was enough to leap-frog Pedersen late in the run to take third place.
2 Races
2 Weekends Back to Back
2 Podiums 😃
This time 2nd ✌🏼'Hell Yeh!!'

Classy racing from all the girls! Apart from the overwhelming pride and happiness these 2 weeks have given me the confidence to dream big and achieve bigger! Thanks for everyone's support means a lot pic.twitter.com/3iTN7bs3ST

— Fenella Langridge (@Fenella_Alicia) May 20, 2018
For Pallant – who also won the Mallorca Olympic Distance race recently – it is confirmation that she has recovered from her calf injuries in South Africa and can target a strong second half of the season, including The Championship in Samorin and (probably), another full-distance Ironman, plus the the 70.3 World's and Kona.
Pro Men
With two-time and defending IRONMAN 70.3 World Champion Javier Gomez on the start-line (in Spain), it was always going to be a challenge to beat the five-time ITU World Champion at a venue where he started his Middle Distance career as ETU European Champion five years ago. After winning an incredibly close sprint recently at IRONMAN 70.3 Marbella, Kona podium finisher David McNamee was going to test himself against the Spanish legend.
Gomez lead out the swim in a swift 22:31, but he had Challenge Rome winner Adam Bowden right with him. McNamee (+15 seconds) and Elliot Smales (+1:02) were next, the British Pro entry looking strong.
On the bike, Gomez soon lost the company of Bowden and lead all the way to T2. The fastest riding however was being done by Bart Aernouts (BEL), who made up more than three minutes on Gomez to reach transition barely 30 seconds in arrears, with David McNamee for company. All three are renowned for their run speed. At this stage, Smales was eighth (+5:30), with Bowden now tenth (+6:36).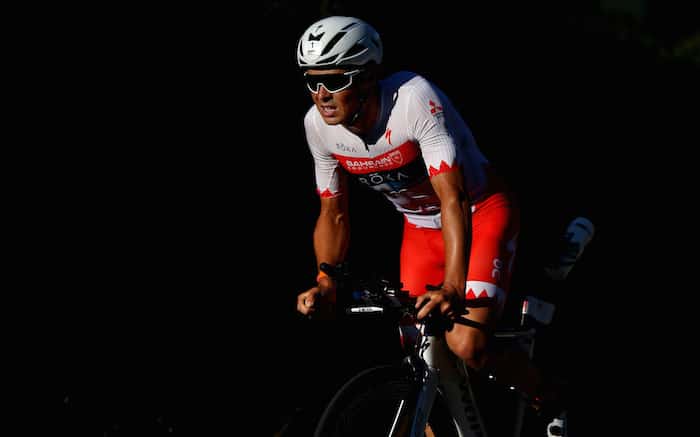 McNamee ran strongly (1:12:32) and would pull away from the Belgian, but with Gomez ahead clocking a 1:10:08, the gap at the finish had extended to three minutes. Adam Bowden had clearly packed his run legs, recording the fastest run of the day (1:10:05) to climb back up to fifth, with Smales also gaining a couple of spots to claim the final prize money slot in sixth.
Not long now until we see the full-distance debut of Javier at the IRONMAN Asia-Pacific Championship, Cairns. As always, he looks in great form ahead of that long-awaited step on the road to Kona 2018.
IRONMAN 70.3 Barcelona, Sunday 20th May 2018
1.9km / 90km / 21.1km
PRO MEN
1st – Javier Gomez (ESP) – 4:01:39
2nd – David McNamee (GBR) – 4:04:46
3rd – Bart Aernouts (BEL) – 4:06:40
4th – Etienne Diemunsch (FRA) – 4:08:33
5th – Adam Bowden (GBR) – 4:08:53
6th – Elliot Smales (GBR) – 4:12:22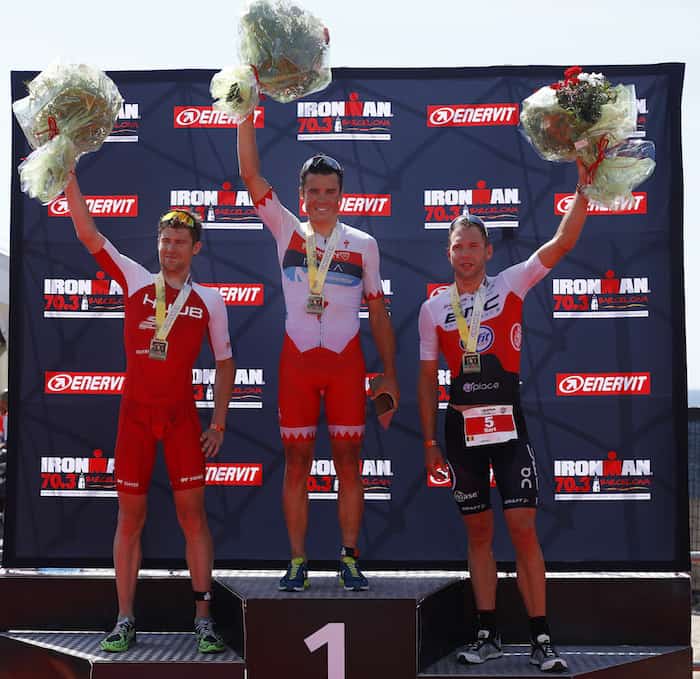 PRO WOMEN
1st – Emma Pallant (GBR) – 4:32:54
2nd – Fenella Langridge (GBR) – 4:39:04
3rd – Eva Wutti (AUT) – 4:39:29
4th – Camilla Pedersen (DEN) – 4:40:23
5th – Agnieszka Jerzyk (POL) – 4:48:53