Another year, another Kona podium for David McNamee?
David McNamee (www.davidmcnamee.co.uk) is Great Britain's best Male Ironman athlete. The only British man to have finished in the top three at the IRONMAN World Championship – third in both 2017 and 2018 – he's also got faster in Hawaii every year from his four starts. He also owns four of the top six fastest times ever from a British athlete, topped by an 8:01:09 clocking on a record-breaking day 12 months ago.
With less than a week to go, we got his thoughts about racing in Hawaii, what it will take to win this year and why he thinks he has been so consistent in Kona.

---
The second Saturday in October every year – you get to exercise in a furnace, self-inflict the worst DOMS ever, find that however hard you push the pedals others will always manage to push harder and generally feel an awful lot of pain, for quite a lot of hours… can you actually look forward to and enjoy the annual Kona gathering?!
Hell yeah. it's what I train all year for. It's a day where I can push my body to the limits and see how I compare to the best guys in the world.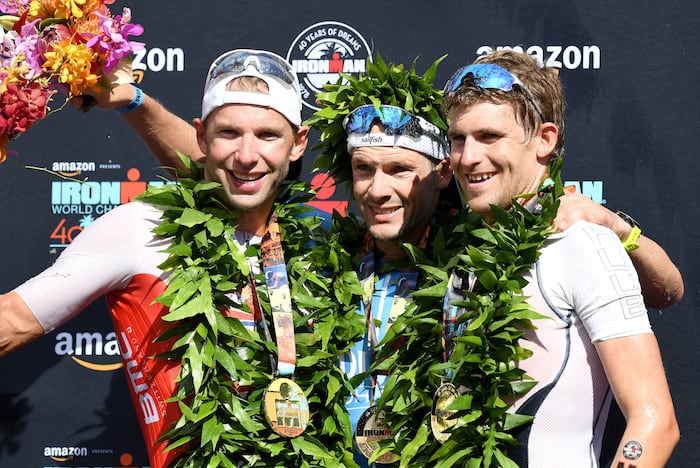 There are few, if any, things that can better predict Kona success than previous Kona performances – and 11th / 13th / 3rd / 3rd in four starts (faster every year too), suggests you are in tune with this race. Any thoughts as to why you've been so consistent over your short Kona career?
A mixture of things- I love the big events, I love the preparation needed for them and I think that's why I come here every year in by far my best shape of the year. I feel mentally I am very strong which pays massively here, especially over the closing half marathon. Plus, I don't get worried about the weather conditions. They are brutal… but it's the same for everyone.
I spoke to you in Hawaii immediately after you got third place in 2017 which I think few, if any (including you…), would probably have predicted beforehand. Having matched that position last year, does that change your belief approaching the event?
For sure, back-to-back podiums have given me more belief in my approach to the race. I know what training I need to do in order to reach that shape so every year now I just try and refine that approach to squeeze out the extra couple of percent.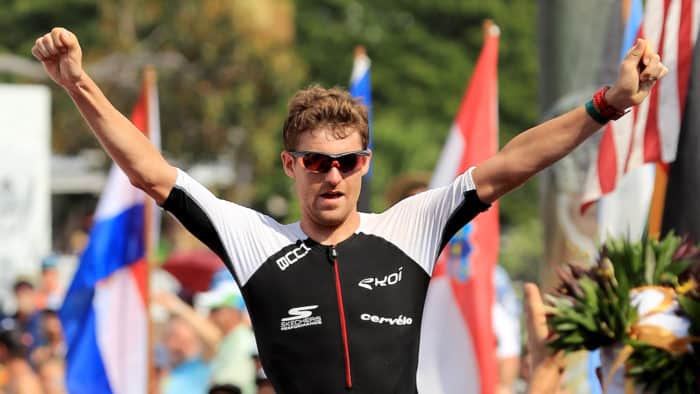 Your racing in 2019 seems like it has been on an upward curve from South Africa ("bike legs never made it through customs"), Barcelona (2nd), Samorin (9th), Roth (5th – but perhaps worth a lot more, pesky puncture) and Vichy (2nd, fastest run). Do you feel your training and those races have been able to tick the necessary boxes to hit your peak on 12th October?
I would have loved a better result in Roth; I was in the best non-Kona shape of my life and felt very strong throughout the race. Since then I took a short break and started my usual build up for Kona. The race in Vichy showed I was moving in the right direction in order to peak for next weekend.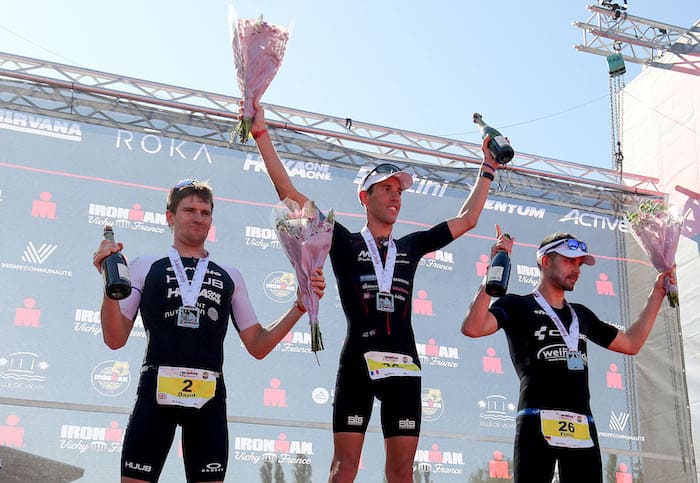 I've been around long enough to know that "it's a great field this year" is basically what everyone has said every year, for at least the last 30 years. Still, with all of the top-10 from 2018 back, the returning Frodeno, the debut of Brownlee and Kienle, Sanders (and others) wanting to prove they are contenders again, it does feel like a 'nobody is missing' race. Do you think that will in impact the dynamic of the race at all, or what is needed to be successful?
I think the big difference now is that everyone knows not to try and have a running race with Patrick, plus the field has enough incredible swim/bikers who know they have to use these strengths to the best of their abilities. It changes the dynamics in that it will be fast from the start without the usual 'drop' in action over the first 60k of biking.
You started the year on the Cervélo P5X, but I believe you will be riding the new Cervélo P5 Disc in Hawaii. You've been a regular with velodrome and wind tunnel testing for a few years, do you feel confident that you've got the right set up now in terms of comfort, speed and aerodynamics? Any other new kit or equipment we should keep an eye out for on race day?
It's always a continual progress with equipment and aerodynamics. I will be on the new P5 Disc for the race and have the Speedbars on it. I have definitely made steps forward this year with aerodynamics, but there is always space to improve. I have a new suit from HUUB that will be on debut…
https://www.instagram.com/p/B1PK4K3BLVT/
You are based out in Girona in Spain during the year – have you been there for your final Hawaii preparations, and how long before the race do you arrive on the Big Island?
I arrived in Hawaii 12 days before the race like usual. I stay in Girona until I fly because for me, I like to stay in my normal life mode as much as possible.
https://www.instagram.com/p/Bzr0hcLhX-u/
Conditions are never the same… but, hypothetically at least, if exactly the same calm winds appeared this year as 12 months ago, do you think it would take a new course record to win this year?
Completely. The exact same conditions? Probably five minutes quicker.