Third in 2017: Ruth Purbrook is seeking the top step this year
"I have invested so much… I want to see the hard work pay off"
Great Britain's Ruth Purbrook (www.ruthpurbrook.wordpress.com) is no stranger to the pages of TRI247. One of the top performing British Middle and Long Distance Age-Group athletes for several years now, we recognised her as our ERDINGER Athlete of the Month for August 2016.
Last year Ruth – a member of Team Freespeed – secured third place in the F25-29 Age-Group and collected one of the coveted Umeke awards. After a great win at IRONMAN France this year, she is back in Hawaii – and this time her focus is set on improving "across the board" – a tough task when you have been working 70-hour weeks…
(Header picture credit – James Mitchell)
---
How time flies. Back in Kona, does it feel like a year already?
The last year has gone very quickly, but Kona 2017 also feels like quite a long time ago! I'm glad to finally be back out though, seeing everyone's pictures who are out there already!
Everything was new last year – does it feel easier / less stressful at all this time, having had the experience and knowing all of the logistics not just of the race, but practical things like where to shop / eat / train etc?
Last year it wasn't too stressful – I was trying to enjoy the experience and with it all being quite new there wasn't too much pressure! I was also lucky enough to have Will Clarke as my guide to show me the ropes!
Before last year's race I called our feature, 'Podium Potential?' After a not great race in qualifying (Lanzarote), how much of a relief was it to be able to deliver a race you were capable of in Kona and indeed finish third and collect that Umeke?
Last year was a huge relief – to be honest the main thing was to see whether I liked the Ironman distance, and put together a reasonable total race. To get a podium off the back of that and in my first Kona was amazing!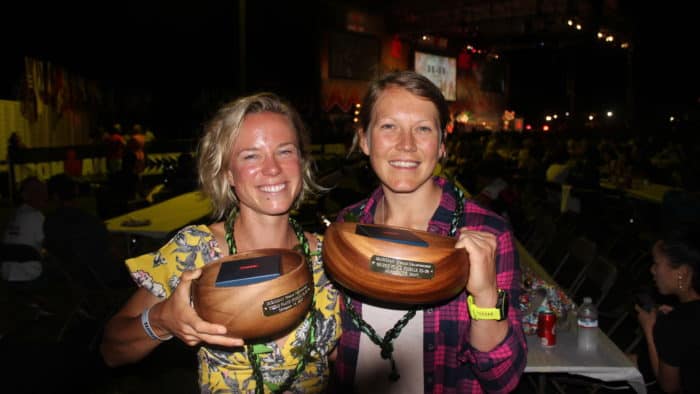 You won (and qualified) at IRONMAN France this year, first AG athlete overall too – would you regard that as you best triathlon performance to date?
Yes – that race was definitely one of the first races I have managed to put together a good swim, bike and run. It was good to see a whole performance coming together, and finally start to nail the nutrition to be able to take on some proper calories other than coke on the run! However I was still a long way off the winning female Pros, so still lots more improvement to come.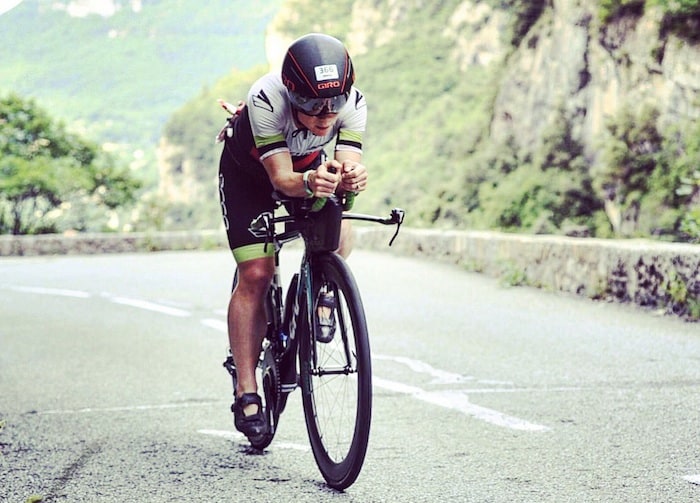 I saw that you've changed jobs this year and been balancing training with massive work weeks of around 70 hours . What's the day job now – that's quite a workload for an athlete?
I'm still working with Lloyds Banking Group, but am now supporting our Chief Information Officer, so looking after all the banks IT service and networks, global payments and some of our digital projects. It is pretty intense and supporting someone who attends the Group's board meetings makes it the kind of role that is hard to switch off from. But when you see people like Lucy Gossage balancing an even more intense job with winning IRONMAN races it proves it is possible!
More than ever the training has been a good stress relief, although at times fitting it all in has been challenging. I have definitely sacrificed more of my personal life this year.
Despite that, you feel you are at your fittest ever – how would you compare yourself now versus 12 months ago?
I definitely feel like I've made improvements across the board, mainly on the run due to some consistent training. Saying that, I haven't raced as much this year so it is hard to know exactly where I am. I've also been doing heat chamber sessions to prepare for Kona, so I'm hoping that will help me put together a much better run this year.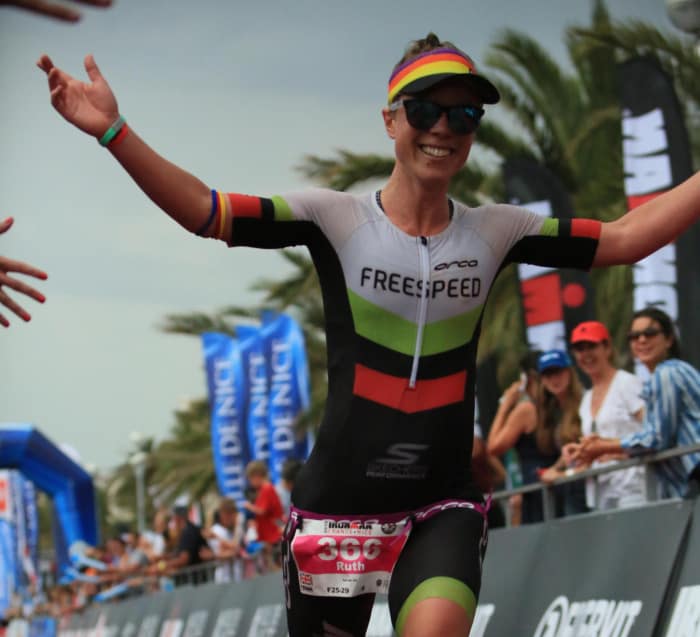 You've said publicly that you want to win. Having been third 12 months ago and now improved, that seems a realistic aim. Do you feel any pressure from that, or is that just an honest reflection of the work you've done to be your best?
I definitely feel more pressure this year, mainly from myself. I have invested so much (mentally, emotionally, hours wise, financially!), that I want to see the hard work pay off. You never know who will turn up on race day, or what might happen in terms of mechanicals etc, and I know that it is going to be hard to compete with the age-groupers that either don't work or are working less than 25 hours a week, but I will be racing as hard as I can!
Any particular aspects of your race that you are looking to improve on from 2017?
I would like to make improvements across the board, but in particular I know I can run better than I did last year. Given I was able to run well in the heat in Nice, I just need to be able to do that in the heat and humidity…!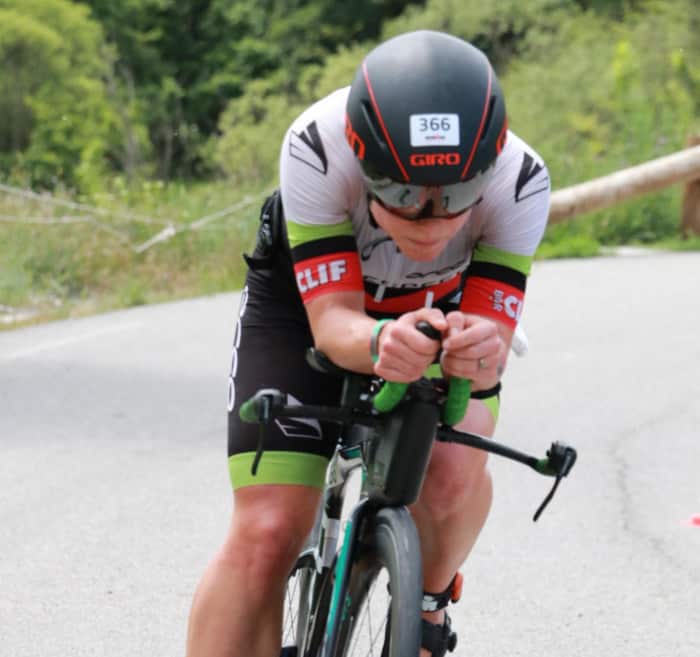 I saw from social media that you also had an (out-of-competition) anti-doping test – which I guess is a compliment! With no 'Whereabouts' system for AG athletes, was that literally a random knock on the door type thing? Had you previously been tested at all at any of the events you've been at?
I actually had a phone call as they had my old address on their system for some reason. Luckily I'm only a mile down the road, so the lady was able to pop over, but yes a random knock at the door. I've never been tested before, so it was quite a surprise but it is good to see them try and do something, albeit easy to dodge given no Whereabouts and doing out of race testing so close to the big day would also only catch out the complete muppets… It would be interesting to know how many others were tested, and if it is completely random. I saw Simone Mitchell got tested but she is the only other person I have seen get out of race tested this year.
Last year I remember you arrived and were pretty much straight into the Ho'ala IRONMAN Training Swim – same again this year?
Yes, although I have one day of sleep beforehand – which I'm not sure if that will help or make it harder!! Going to be aiming for my first sub hour swim but will see!
How much (or little) training will you do in race week?
Race week will be pretty light for me – the hard work is done, the priority will be catching up on sleep from the last three months and keeping the legs turning over a bit. It is easy to tire yourself out with so many things going on, and in the heat and humidity!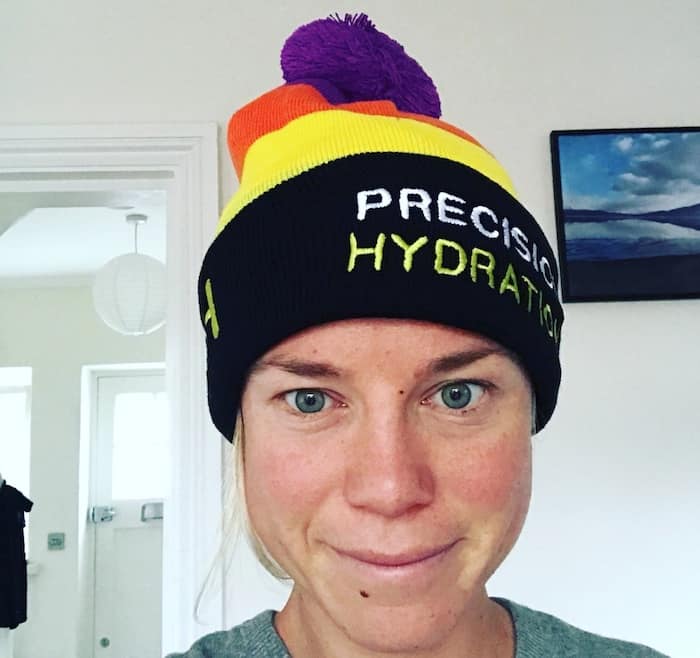 Whatever happens on race day, are you planning to win the after party after all of these months of focus? Sounds like you've earned some down time!
Given some of my after party antics post Nice, I think my chances of winning it in Kona are slim. I will be the one either throwing up / passed out at 8pm! Very excited that this year my husband will be out supporting me, so I will have that extra incentive to push in the final km's!