Georgia Taylor-Brown is ready to make her mark in the Senior ranks
Certain things are very consistent with interviewing Elite triathletes. One of those being, the conversation more often than not starts with, "I'm just back from a swim/bike/run/other session", as an opener when you get to speak to them.
That was no different on Tuesday this week when I interrupted the day of Georgia Taylor-Brown for 45 minutes, just back from a quality run session with coach Ian Mitchell.
The Leeds-based athlete, originally from Manchester, may well be one of Britain's brightest triathlon talents. That said, when you have the likes of Vicky Holland, Non Stanford, Jodie Stimpson, Jess Learmonth, Sophie Coldwell, Helen Jenkins and several others all producing world class performances on a regular basis, it takes something pretty special to really stand out from the crowd in Great Britain currently. Taylor-Brown is not out of place in that company.
Still only 24, Georgia has somehow still managed to cram two race-free seasons with injury – and is now into the third year 'recovery' – into her young but successful career. All the signs are there that in her first full season as a senior athlete out of the U23 ranks, this will be her best year yet.
Early success… and then out for two years
Rewind five years, and Georgia won the World Junior Championship Silver medal in Hyde Park at the 2013 World Championships, separating Tamara Gorman (USA) and Laura Lindemann (GER), winners of the U23 World Champs in 2017 and 2016 respectively. Add in European Junior Championship Gold in both 2012 and 2013, plus the World Junior Duathlon title in 2012 and it was clear that the swimmer, who became a runner, who became a triathlete, had a talent for producing when it mattered.
And then… her next triathlon was more than two and a half years later, in 2016. Injury struck and to the triathlon racing world at least, Taylor-Brown seemingly vanished.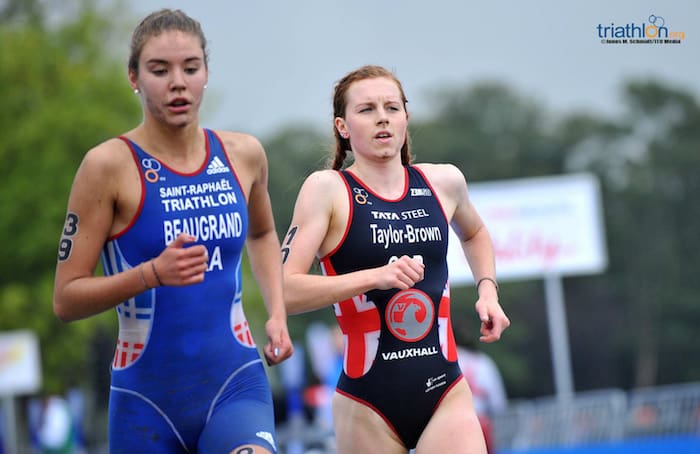 "I'd had a great winter over that 2013/2014 period; I won the National (Junior) XC Champs, the BUCS (Student) XC Champs, was fourth at the European Cross Country Champs (after losing my shoe!), and had run a fast 10km too [Ed. 33:34 to win the Ribble Valley 10k in December 2013]. The problem started around May 2014, shortly before I was due to race what would have been my first World Triathlon Series event, in London.
"I was diagnosed with a stress fracture in my foot, the navicular bone. It's a tricky one to deal with as it takes a long time to heal and gets limited blood flow to assist. Initially we tried to manage it without operating; I was in a boot for six weeks, after which time… it had got worse! After that, I had an operation in June 2014 where they put two screws into my foot and also did a bone graft to assist with that recovery process. From there it was into a cast. After that it was into a boot, when that was removed I could finally start walking… at which point I had more pain in my foot. I had another stress fracture, this time in a metatarsal!
"The result was more 'boot' time, before being able to walk again. Thankfully, this coincided with my dissertation and so that proved to be something of a blessing as it meant I had something else to focus on, not on just being an injured triathlete."
Unfortunately, that didn't prove to be the end of it. "One day I was out at a cafe with a friend. Around that time I didn't think I was too many weeks from being able to start running again, when my foot felt sore. I had a look, and it appeared that something was protruding from my foot! I tried to think nothing of it, that I was just imagining it… then I woke up later that day and it was still the same, it was very scary.
I sent a picture of it to my Doctor who said that didn't look right and it turned out that one of the screws in my foot had come loose and was working its way free. Another operation, shorter screw in the foot, two weeks in a cast, then back into a boot… in total I had 16 months completely free of any running."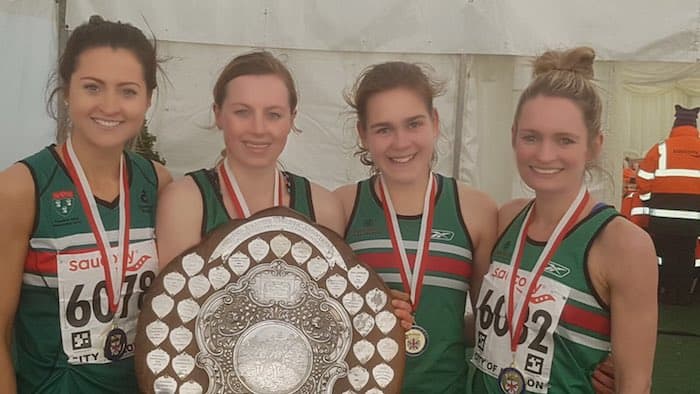 Quitting was never an option
Did that extended period of absence from any significant level of fitness and training leave her ready to move on from triathlon and do something else? No…
"Through it all, I got to understand what you can and can't do. Before, I would tend to panic about what training I was doing / trying to do more training / what race my results were. Now, I'm far more relaxed. You can only prepare as best you can and then give it everything on race day. If you do that, then you can accept the results, whatever they are.
"There were definitely hard times, certainly. I was living with other athletes and it can be hard watching them getting up and going swimming, or going out for long runs and rides – and you are left at home and just want to cry in your room – but there was never a point when I thought I'd give up. I knew I would always have that 'what if' worry, wondering what might or could have happened if I hadn't tried? It was also hard watching races during this period that you can't be in – but equally that also helped me get through it, seeing training partners and friends progress and do well.
"Unfortunately there are a lot of injuries in triathlon, but we can come back, we have the best support. You can also learn and get an insight into what you are dealing with by talking to people like Alistair, Non and Vicky who have all been through difficult injuries themselves. I also realised that being a younger athlete, I did have more time on my side, that I didn't have to force it to meet a deadline."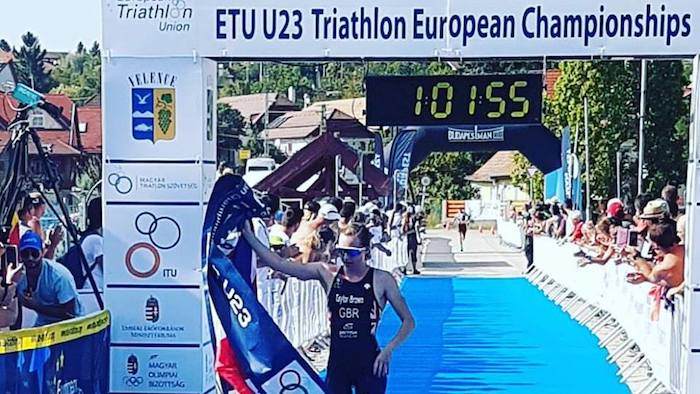 Back to fitness, finally?
I asked Georgia if she thought she was now fully 'back' – there being a difference between being able to train and compete, but being truly confident that your body is ready to fully race at the 100% effort required at the highest levels of the sport.
"Mentally, I think I am just about at that point now. Initially, I was quite scared to get 'tired'. I think that pushing it too much was what lead me to being injured in the first place and so getting back that confidence to get tired (a key part of the training effect), knowing that it is appropriately tired, has been difficult – but I'm now comfortable with that.
"I remember doing my first training camp after the long injury in 2015/2016. It was really hard, that fear of pushing over the boundary of 'too much'. I've learned through it all though to make sure I stay on top of all of the recovery elements to stay healthy. Also, if I get any niggles now – especially with my foot – I do make sure I see the physio to keep on top on anything before is escalates."
A winning start to 2018
Fast forward to mid March this year, and Georgia won her first triathlon on the season, beating Jodie Stimpson in the process to take victory at the Gran Canaria ETU European Cup. Was she expecting to race at that level?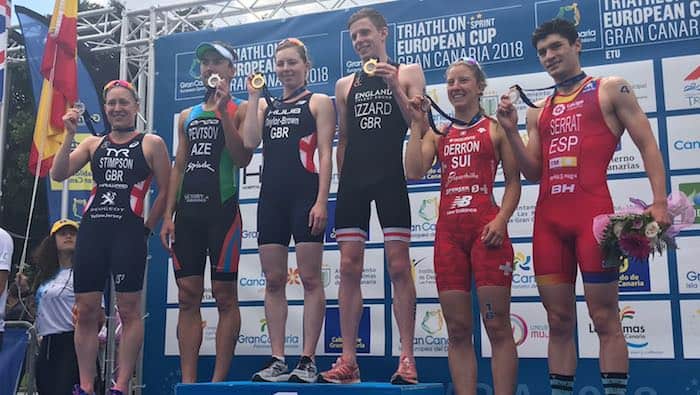 "I was hoping to medal. I knew I was running well [Ed. Georgia finished fourth at the English National Cross Country Champs this year] and that I should at least make the podium if I was there off of the bike. The bike course in Gran Canaria was quite hilly and being based in Yorkshire now, that suits me. On the run I was feeling pretty comfortable at a tempo pace – I do struggle a bit with pure speed, but am strong at a consistent effort – and I was able to pull clear at the end. First race of the year, you feel a bit rusty but it was nice to get the win."
What's on the schedule for the rest of the year?
"I only got to race the Hamburg WTS race last year. I was due to race in Leeds too, but I rolled my ankle the day before… I can be a bit accident prone! I am due to race in Bermuda at the end of the month. I'll hopefully get to race in Leeds this year and then possibly one of the Canadian races, either Edmonton or Montreal. Now out of the U23 ranks, how those races go will determine whether I get to race at the Grand Final on the Gold Coast in September. Otherwise, some World Cup and European Cup races."
Despite previous success, winning at World Cup level last year in Madrid, did Georgia find that Hamburg WTS event to be a significant step up in terms of depth and quality?
"Yes, Hamburg was a bit scary. It was quite daunting, especially on the bike, you almost feel like the novice and do you deserve to be there. I drifted towards the back of the pack more than I should have, so this year I know I need to be more assertive and get involved. The Bermuda race looks like it will have a smaller field (or around 30 athletes), and some hills – which I like – so should be a good opportunity to put that into practice,"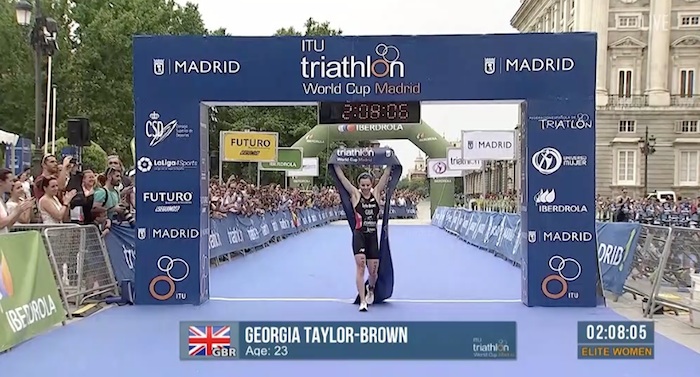 Despite her run times indicating otherwise, Georgia feels that she struggles with pure speed and is more suited to a high, tempo effort… though she wasn't sure that meant that Ironman would be in her future plans! "Well, if my body holds out long enough, then maybe! In truth, I think I would struggle with motivation and concentration for that style of racing. But, never say never…"
With recent departures from the Leeds Triathlon Centre coaching team of Malcolm Brown and Jack Maitland, what did that mean to Georgia's coaching set up now?
Leeds, Leeds, Leeds
"Yes, I was with Malcom and Jack. Ian Mitchell is my coach now, he's a runner himself. I also have Ian Pyper, he's our Strength and Conditioning specialist, but he looks across the whole coaching plan too, while Liam O'Neill does the swimming. I do quite a bit of training with Jess, that really helps as we push each other and so I've missed her the last few weeks. There are also lots of University students, so finding someone to train with is never a problem. I've been in Leeds for about five and a half years now and I don't see myself leaving any time soon."
While Georgia may be best known for her running, I suggested that looking at her results indicates that she is pretty well balanced across the three disciplines. What were her thoughts on that?
"I'm definitely focussing the most on my swimming currently. I started running at around 14/15 and was a swimmer before that. I did ok at swimming, but was not super elite.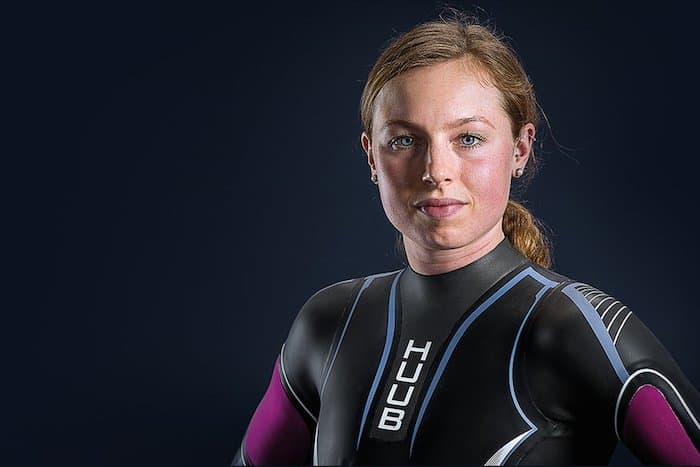 "I do tend to race well swim wise, but with the way the swimming speeds are going at the front these days with the likes of Jess, Flora and Katie Zaferes, I can't just rely on that ability. You don't want to be worrying about or 'hoping' to make that front group. So, there's a definite focus on the speed element and 'get-out' speed from the start. I tend to do better in Standard distance races, making up positions on the second lap, but with more Sprint distance races, speed is needed.
"Biking wise, I was terrible when I started – I was the one who used to be shouted at! I know I can now bike and run but you need to be right there in the mix out of the water. So, Jess… stop swimming with the boys!!! She is really making it hard work for the rest of us but it is a challenge and means that it is not just a running race. I like that, I enter a triathlon not a running race, there shouldn't be a free tow around…"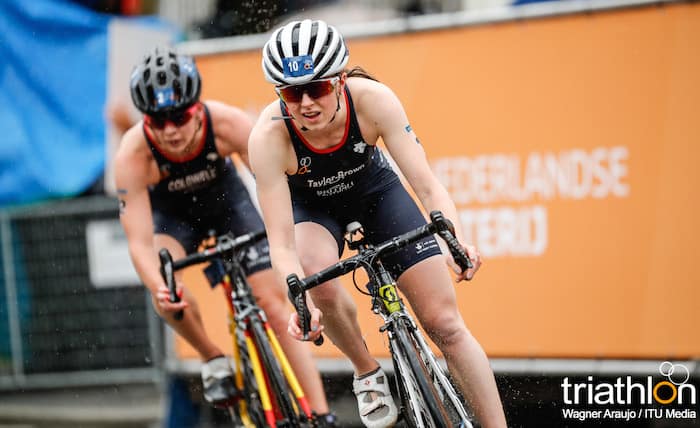 The weekly schedule – building the athlete
"Training is pretty similar and consistent throughout the year, with maybe some longer rides in the winter when we might do four / four and half hours.
"Swimming is typically five days a week, Monday to Friday, of which two will be key sessions including best pace work / drafting practice and maybe race-specific work in the other session.
"I typically bike five times per week. Thursday is the main session… the chain gang! I do love it… but at the same time you get really stressed building up to it and worrying about it all day! On Monday we'll do some technique work, cornering for example. You can lose so much time without those skills, you have to practice them if you are going to match the likes of Flora Duffy.
"Running wise, I only run four times per week and have done that for about two years now. Others in the group might do eight or more run session per week, but I've just found that it worked for me. I've never been one that has run lots – I think I benefit much more from the recovery than extra training. Tuesday's will be speed work and Saturday's will be longer threshold efforts."