Simone Mitchell is arguably the race favourite for Sunday's Outlaw Triathlon in Nottingham (full preview HERE).
The current IRONMAN 70.3 Age-Group World Champion and twice a Kona Age-Group podium finisher, Simone made headlines earlier this when she finished second overall at IRONMAN Lanzarote, to Lucy Gossage. She was also the winner of our ERDINGER Athlete of the Month award for September 2017.
---
What attracted you to do Outlaw?
It's an iconic race in the UK, what's not to be attracted to! Great location on the doorstep. Heard great reviews so thought why not!
What are you hoping to achieve?
Outlaw only came up on the radar about a month ago for me, it wasn't a race myself and Coach had planned to do, it's been put in the diary essentially as a training race, but anything can happen on the day and I look forward to seeing what's in the tank!
What's your best triathlon performance to date?
Second overall at Ironman Lanzarote, winning overall AG too.
https://www.instagram.com/p/BjSGAaoFawt/
What's your key strength?
Bike and run I would say are on par.
What are you most and least looking forward to at Outlaw?
I always get nervous for the swim. It's my weakest link out of the three so once that is done I tend to relax into the race and enjoy the other two.
Tell us a little about your work and background. Where are you based?
I am based in Winchester, I am a Strength and Conditioning coach, I work closely with Physio's and other coaches and advise on pre/post rehab programs. I work in London 1/2 days-per week too and have been racing in Triathlons since 2012.
What would you say to other women who are maybe considering challenging themselves to a long distance triathlon next year?
Sounds cliche but never underestimate what the body can do, engage the mind and the body will follow. Yes it's scary and yes it's a big challenge but it's possible. Work hard and you may surprise yourself! Most importantly just enjoy it. It's what the sport is all about!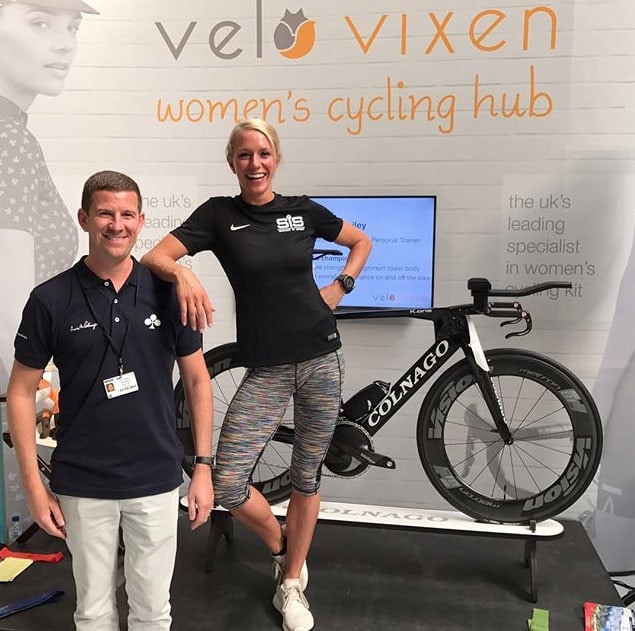 For more on the Outlaw Triathlon, visit: http://www.osbevents.com/events/triathlon/outlaw-triathlon/