When Aaron Royle represents Australia at Tokyo 2020 he will become a two-time Olympian and will be hoping his Giant Propel SL0 helps him better his ninth place finish at Rio 2016.
Aaron Royle (or 'Bugs' as he is known), seems to have been a fixture in short-course racing since time began (but, in reality, he was Under-23 World Champion in 2012).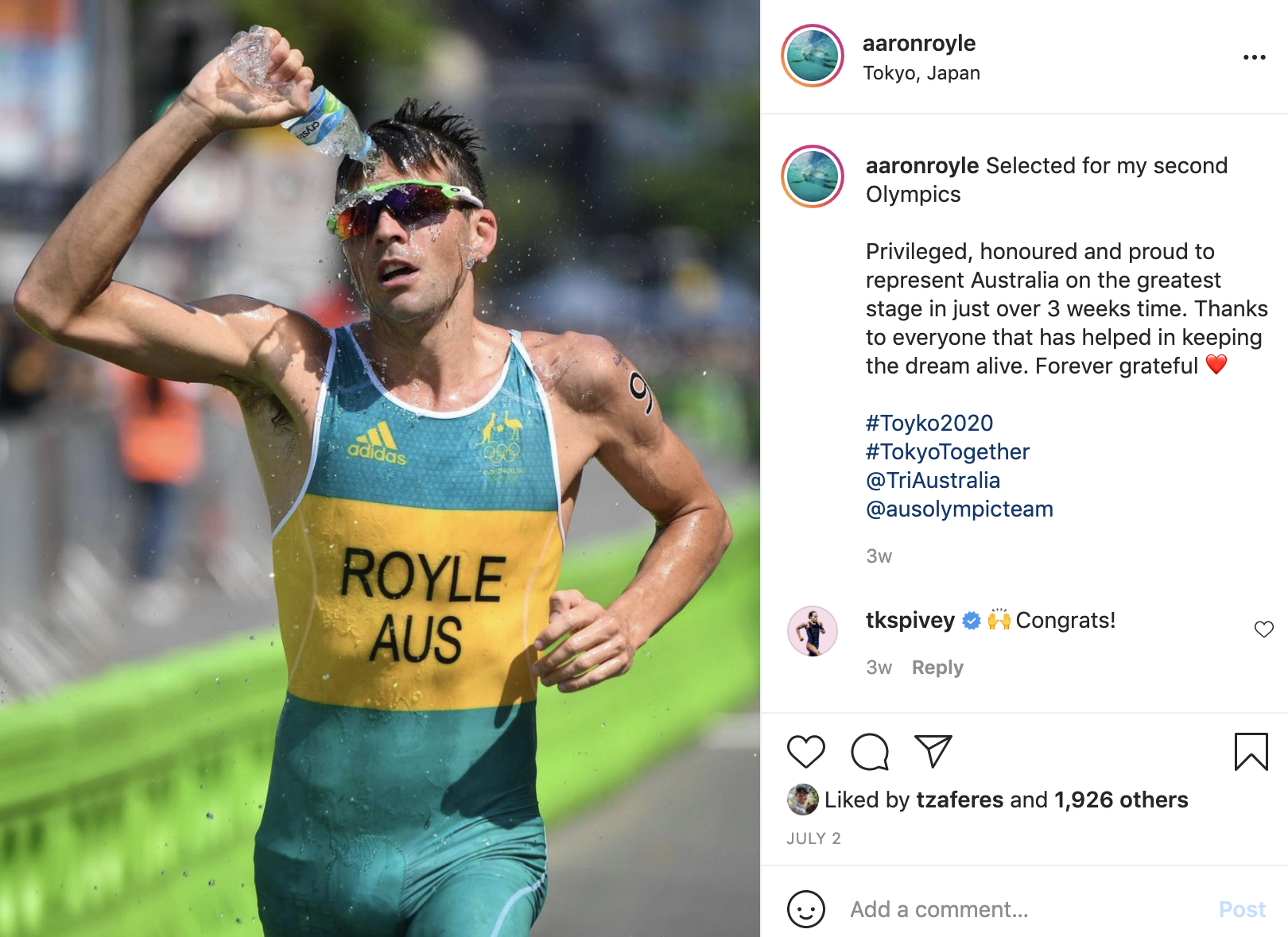 For many cyclists, Giant is historically associated with its distinctive TCR frameset, but its aero-focussed road bike, the Giant Propel, has been around for close to a decade – in fact, for a similar time to that which Royle has been associated with the brand.
Giant TCR vs Giant Propel
Being blessed with the choice of two top-end bikes, Royle explained he had to decide which frameset best suits his needs:
"I love the Propel! It's fast and for an aero bike it is very light! I have switched between the Propel and the TCR over the years, and whilst I do really love the TCR, for me and the type of racing I do I feel the Propel is the best option."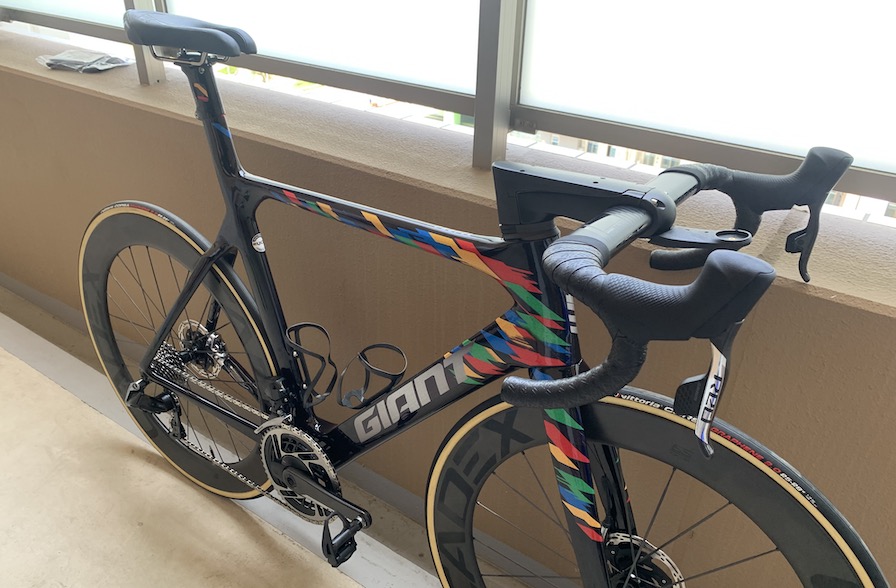 Olympic inspiration
It would be remiss not to flag the eye-catching paint job of Royle's Giant Propel SL0. Royle is quite taken with it, and for good reason:
"In particular, I like the paint job on this bike. For obvious reasons! It's the bike I will be riding at this year's Olympics and the paint job takes inspiration from the colours of the Olympics rings. I feel extremely fortunate to have [had] the support from Giant for over 10 years now, and this is my second Olympics where I'll be riding a special custom frame from them."
To add further colour to Aaron's explanation of the decals, Giant elaborated:
"The bike features special graphics with inspiration from the 'shippo pattern', a common design in Japanese art and fashion. The overlapping circles and shapes of the design symbolise harmony and happiness. The five colours used in the design are meant to convey a sense of motion and speed in the pursuit of victory."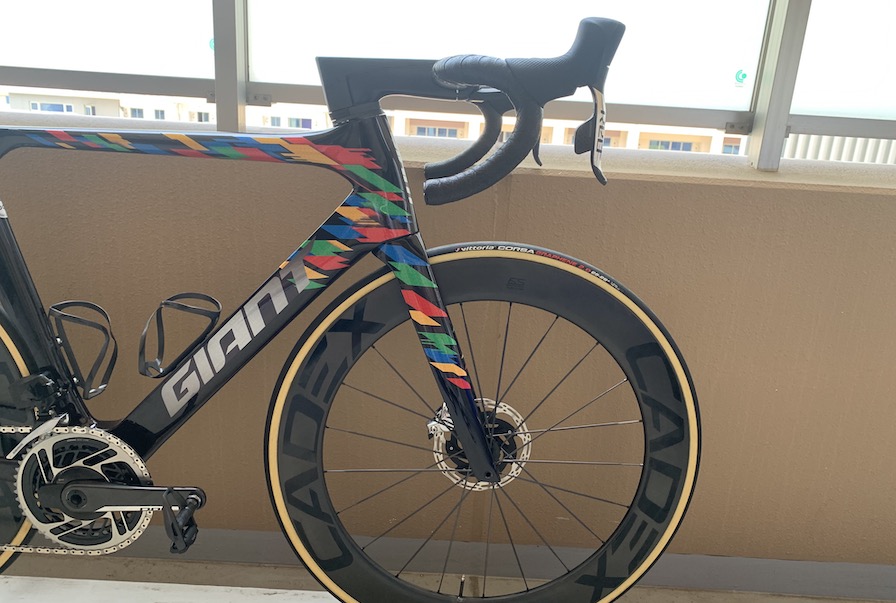 Standing at 181cm Royle rides a Medium/Large size, a 56cm, and he confirmed he had a professional bike fit some years ago:
"I had my bike set up by Ryan at 3D Bike Fit a few years back and I've stuck with the position ever since. I'm probably due for a refit, but as I havent had any issues I've stuck with it. Maybe after the Olympics!"
Aero gains
Like many racers at Tokyo 2020 Royle's race bike shall be fitted with clip-on extensions (not shown in the current pictures). The Australian Institute of Sport (AIS) has a reputation of leaving no stone unturned (similar to British Cycling's heralded 'Secret Squirrel Club'), and Royle detailed how he has benefitted from their tech support:
"I run the Contact SLR aero road bars, 42cm wide. I have some custom aerobars made by the AIS engineer team. They are super comfy and whilst they may not look as high-tech as some others we see, they are really aero when tested in the wind-tunnel. They also have a neat little function for the SRAM blips at the end of the aerobars so they I can change gears without having to come out of the aero position."
Comfort is key
Saddle choice is very subjective, and it can take a long time to find a saddle that works for you. Once you find the correct saddle, it is worth sticking to it. Royle confirmed that finding the right saddle for him has resolved some physical problems:
"[My sadddle is the] ISM PN 1.0. Classic that I've been using for probably six years now. I used to get a fair bit of lower back pain and this saddle allows my hips [to] sit in a more comfortable position and relieves a bit of pressure off my lower back."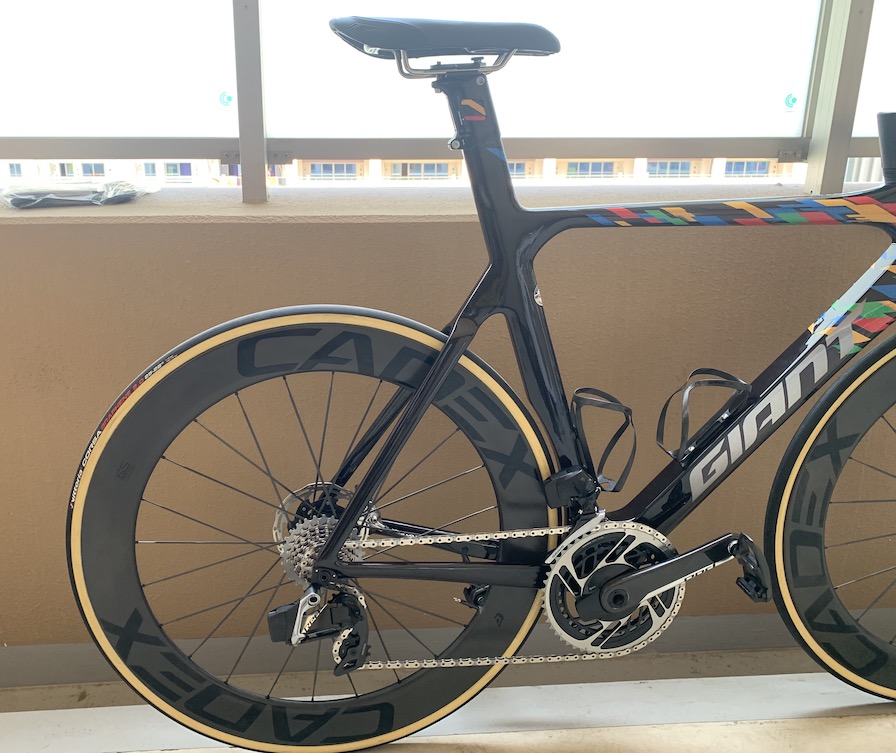 Following an approach of 'if there isn't a problem, don't fix it', Royle has remained loyal to Shimano pedals:
"[I use] Shimano [pedals] – no real reason other than I have been using them for around 20 years and never had an issue with them."
SRAM electric gears
Royle's Giant Propel SL0 is equipped with the SRAM Red eTap AXS 12 speed groupset. Aaron shared some detail and explanation in regard to his gear selection:
"[I have] 50/36 gearing on the front and 10/28 on the back. Traditionally SRAM bikes at the moment [12 speed groupsets] come with a 48/34 – which may seem small, but a 48/10 gearing is very similar to a 53/11 [50/10 is equivalent to 55/11]. I opted for a 50/36 front chainring for Tokyo as there is a section where we get up to around 68km/h and at the test event I ran out of gears on my 48/10!"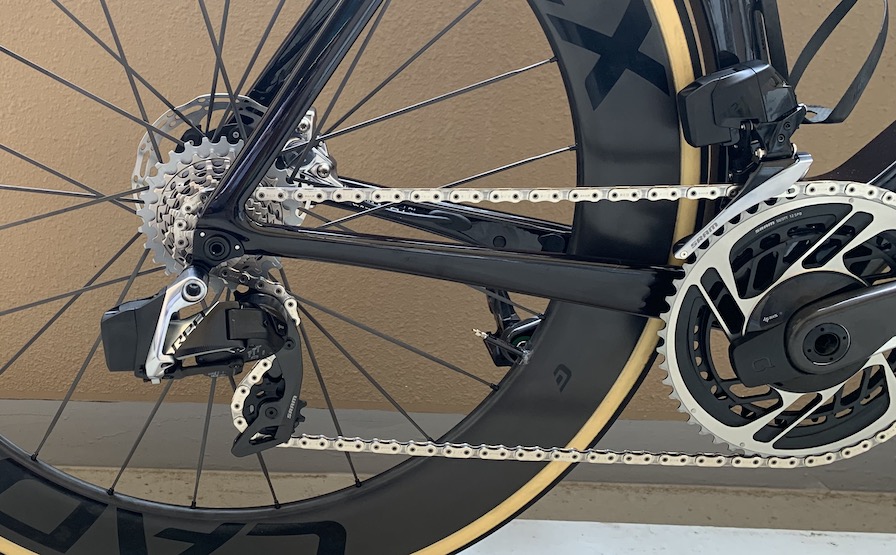 Aaron confirmed he has settled on 172.5mm cranks. After using 165mm for several years, but without noticing any tangible differences, he returned to the more readily available/standard length of crank. He uses a Quarq power meter but doesn't look at it when racing:
"Racing I don't look at all [at the power]. Retrospectively after races we look at the data to work out the demands of the competition so we can train accordingly. "
Disc brakes
As mentioned above, Royle elected for the Giant Propel over the TCR to suit the demands of short-course draft-legal racing. It is for similar reasons he prefers disc brakes:
"We aren't racing up mountains, so the extra few hundred grams that disc brakes cost you I think you make up on the more efficient braking you get with them – especially in ITU style courses."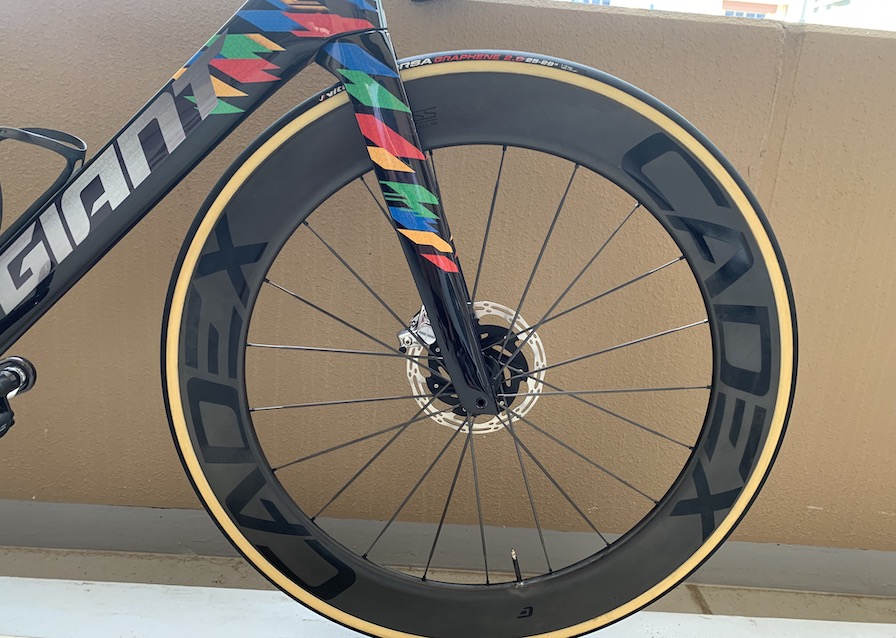 Cadex wheels
As you may expect, Royle uses Giant's proprietary wheels, Cadex. However, interestingly, whereas many people seem to be migrating towards clincher or tubeless wheel/tyre setups, Royle opts for a tubular setup. On race day he pairs his Cadex wheels with Vittoria Corsa Graphene 2.0 Tubular tyres 25mm – which look great with the tanned sidewalls. He is certainly a fan of his race wheels:
"I race on the Tubular 65m Cadex wheels and I absolutely love them! They feel super fast and are extremely light for a deep rimmed wheel."
When heading out on training rides he simply swaps out his deep tubular wheels for Cadex 42mm tubeless hoops with Cadex classic tyres. On the rare occasion he has to train indoors he uses his 2020 edition Giant Propel SL0.
The standard distance race at Tokyo 2020 should last for around one hour and 45 minutes. Aaron mentioned that for Olympic-distance races he tapes two gels to his top tube and carries two bottles (one sports drink, the other water). Let's hope he doesn't damage the paint work!
Good luck racing at another Olympics in the Green and Gold, Aaron!
If you like what you see, check out: Giant, Cadex and SRAM.