The return of elite short-course triathlon racing at the World Triathlon Championship Series in Yokohama was great to see, but raised almost as many questions as it answered.
For example: Kristian Blummenfelt is extremely fit and strong, and Morgan Pearson is a very fast runner and looks a genuine medal contender at Tokyo. However, it remains unclear whether several big names (such as Katie Zaferes), will make it to the Olympics, will there be a big change in fortunes at Leeds… and why are so many athletes using clip-on tri bars?!
We certainly weren't the only ones to notice what appears to be a step-change, so Chris Hovenden started to dig a little deeper, ask some questions, and attempt to piece together the puzzle.
Clip-on tri bars
Substantially more athletes were using clip-on tri bars than not in Yokohama, and many of the set-ups look heavily customised (as opposed to the classic-shaped flat, short, and stubby clip-on tri bars). Several athletes that had to date stayed away from aero bars in bunch racing, have now embraced them (such as Jonathan Brownlee and Vincent Luis).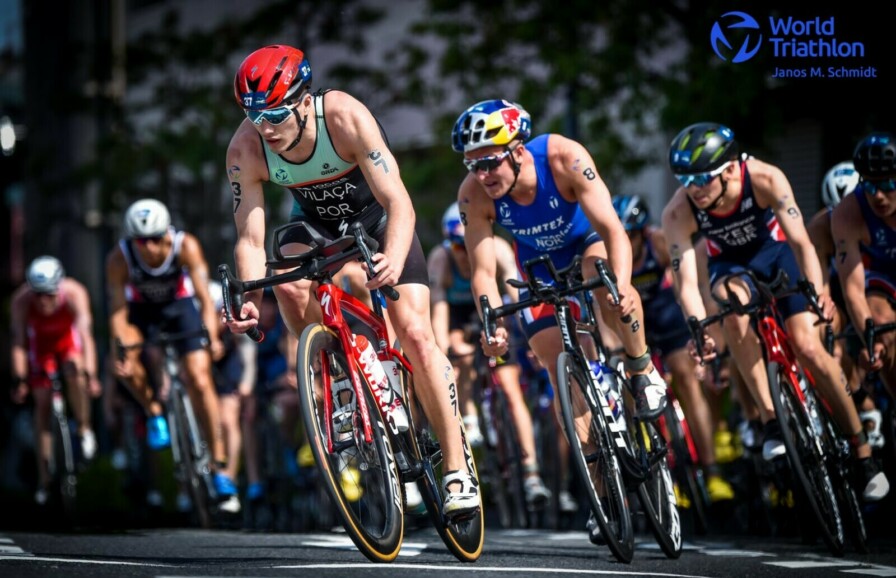 So many questions…
Leading to the question, why? Are the aerodynamic gains significant? Who and when would benefit? Does this mean the bike section of draft-legal triathlon is going to get more explosive? Are the days of (often unfair) allegations that the bike-leg is simply a procession to T2 over?
Rules
World Triathlon's rules on clip-on tri bar extensions (section 5.2 (f) (i) of World Triathlon Competition Rules 2020) are relatively straightforward: there must be a bridge between the poles or they touch each other; they cannot exceed beyond the hoods; no gears or brakes on the clip-ons; and, the highest point of the clip-ons and the lowest part of the pads cannot exceed 10cm.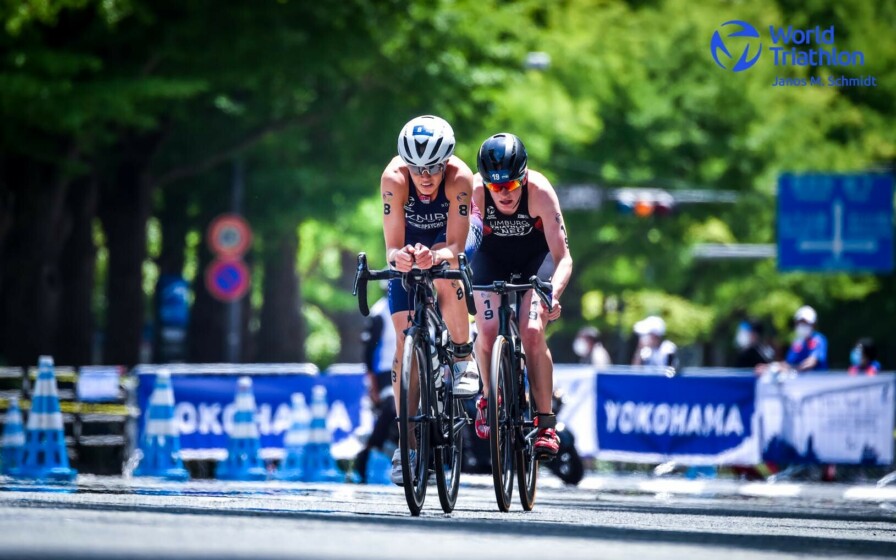 Aero benefits
Xavier Disley of aerodynamics consultancy Aerocoach (who support pro-cyclists and pro-triathletes to go faster), confirmed that Aerocoach has been approached to create custom front-ends for draft-legal triathlon.
He made the point that the question that we should be asking is not 'is there merit in using clip-on tri bars in elite bunch racing', but rather 'is there a benefit to being more aerodynamic in elite bunch racing?' In response to the latter his response was unequivocal:
"It's clear the answer is absolutely 'yes'. You don't have to use the clip-ons at all times (e.g. drafting) but whenever you can [use the clip-on bars] you're achieving one or more of a number of things, such as: a) going faster; b) providing less draft benefit for riders behind you, tiring them out; and, c) going the same speed but conserving energy."
Mixed Relays
Disley suggested that it may be in the Mixed Relay events that clip-ons are likely to be particularly useful:
"The Mixed Relay course in Tokyo is very technical but there are a few straightaways, and because the race will be broken up after the first changeover you'll have riders in ones and twos who'll be able to corner in the aerobars as they'll be going into corners solo rather than in a bunch. So more so in the Mixed Relay, there'll be a benefit as tiny margins of seconds will make the difference."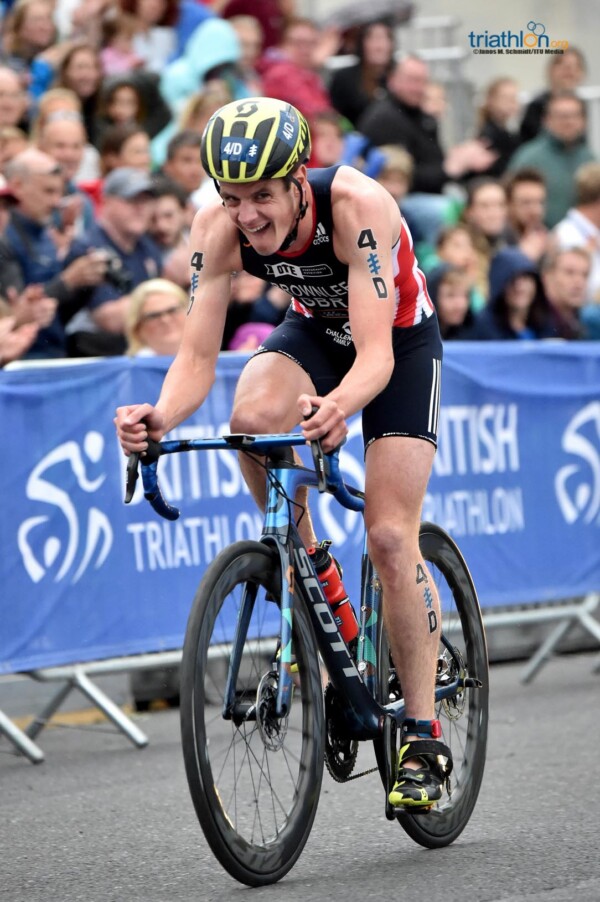 Watt-savings
So, what is the likely benefit, in numbers, from using clip-on aero bars? Disley explained:
"At 45kph, moving from an aero hoods position to a proper aerobar position could save up to 10% of total system drag, which is around 30w. It depends on the rider's aero hoods position and how they can hold it as to whether you get as much as this, but if anything it's more consistent to be in the aerobars as holding an extreme aero hoods position is tough and they'll have done a swim first to fatigue the upper body too."
Steep bars – up or down?
So, you've opted to use clip-on tri bars, you now need to decide what profile and shape? Is a steep angle advantageous?
Disley confirmed he has seen riders trying to be creative to get around the limit that the extensions cannot protrude beyond the hoods:
"In the past we've seen riders with arms angled downwards to get around the short reach issue with clip on regulations (can't be further forward than the hoods) which is often quite slow and can be even slower than just holding an aero hoods position."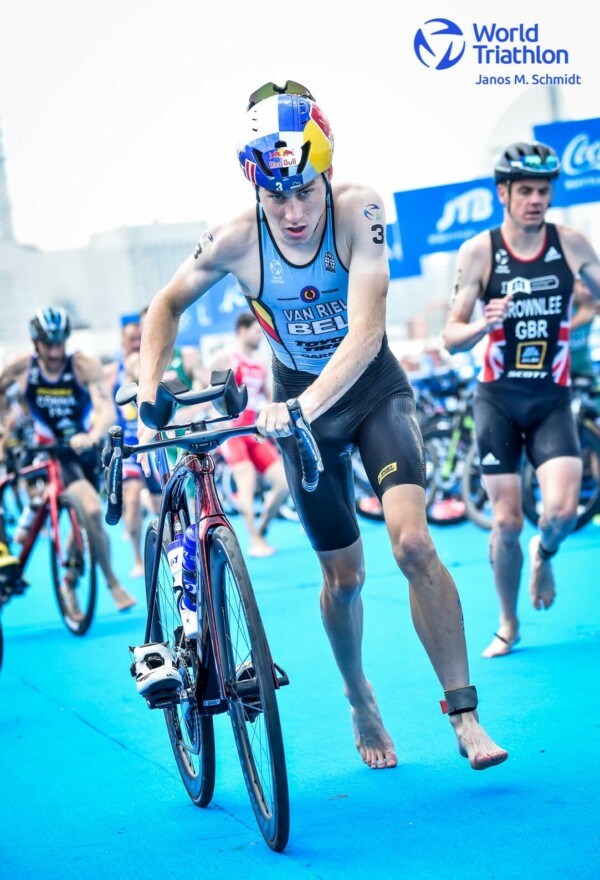 However, according to Disley, having the bars pointing skywards may be beneficial:
"With a steeper upwards tilt to the bars this will help effectively move the elbows forwards and reduce torso angle, as well as getting the arms higher (which isn't always best for every rider but is generally okay, and certainly better than arms lower than horizontal)."
Custom clip-on tri bars?
The aerodynamic benefits of riding with your forearms on stubby clip-on tri bars appears clear – in theory a more aerodynamic position, assuming it is sustainable and 'comfortable', and safe to do so, will allow a rider to go faster using the same energy/effort.
Not all athletes will have had the benefit of reviewing their position in a wind-tunnel, or otherwise, to establish whether there is a material benefit for them and, if so, is it worth using a bespoke bar set-up?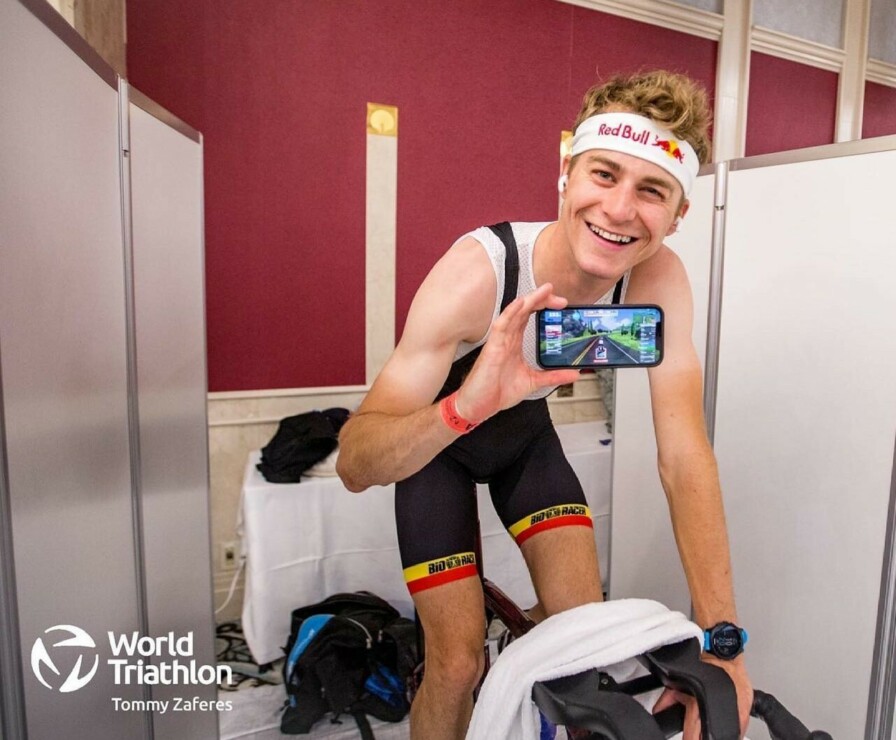 Katie Zaferes and Vincent Luis are both Specialized sponsored athletes, however Zaferes uses Specialized's proprietary clip-on bars and Luis appears to have sourced a custom bar. Johan Badenhorst, Specialized Global Triathlon Program Manager, gave insight to the work Specialized has done with some of its athletes. He stated:
"We [Specialized] have the facilities to test various bike setup's in the wind tunnel and we are fortunate to be able to provide data to athletes that can help them make informative decisions when it comes to adding clip-on bars to their bikes in races."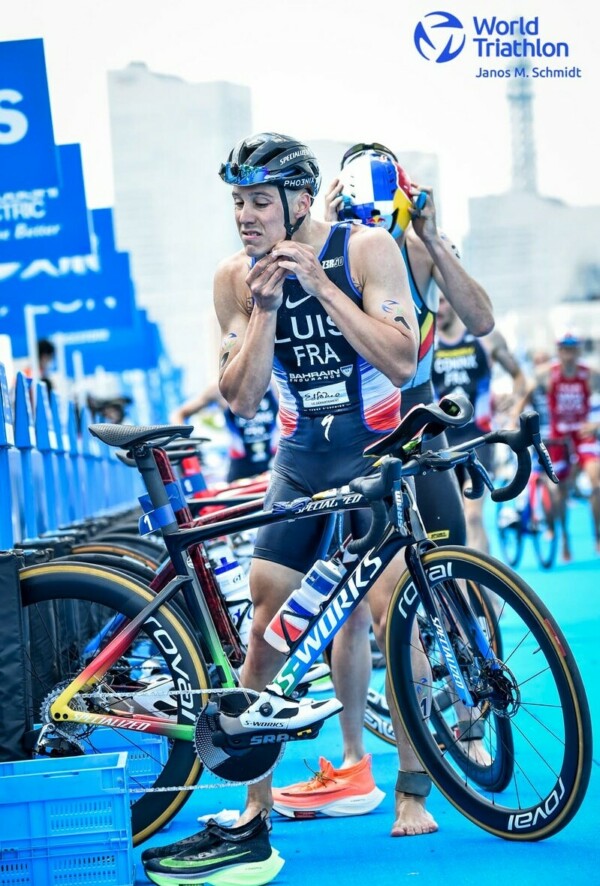 Wind tunnel testing
He went on to flag the fundamental consideration of who and when would benefit from clip-on bars:
"When we worked with Katie [Zaferes] in the wind tunnel, it was important to understand at which races it would make sense to use clip-on tri bars vs a more traditional aero position with hands on [standard road] bars. If an athlete is not using the clip-on bars for more than 50% of the race, it does not have a performance benefit, because of the additional drag from the clip-on bars.
We found Katie an aero position on her standard road bars that is comparable to using the clip-on bars for short periods of time. Our suggestion was that she uses this position in races where she did not select her clip-on bars – but there is [always] a need to be as aero as possible, [especially when] she finds herself in a breakaway off the front. "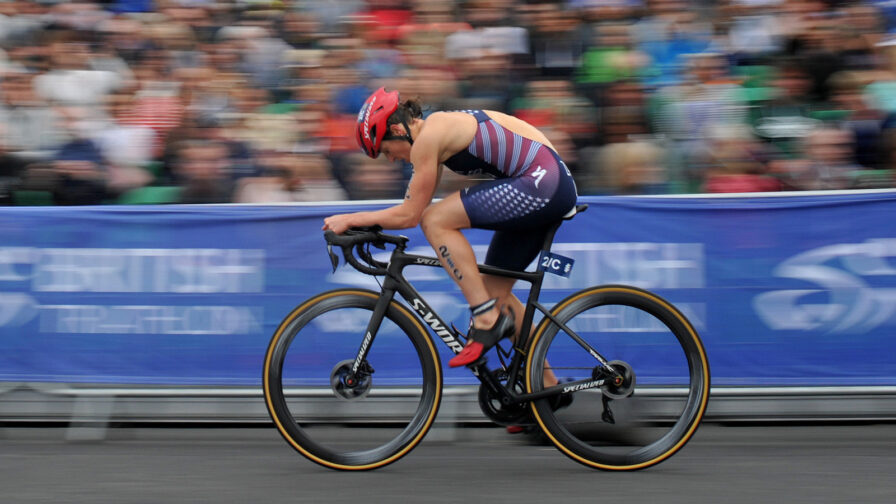 When answering the question of the 'who and when' would benefit of clip-on bars, Badenhorst gave an example of Vincent Luis:
"In Vincent Luis' case, where he is a front pack swimmer and often finds himself on the front of the bike race, there is a huge benefit to the clip-on bars in races where the course allows for drafting. The benefit comes into play when Vincent is riding off the front or taking a turn in the front. For mid-pack swimmers and athletes that find themselves in the middle of a bike pack during the 40km bike leg, the additional weight and drag of the bars might outweigh the aero advantages."
As mentioned above, some athletes are using bespoke clip-on bars. Specialized produces clip-on aero bars for its Specialized Tarmac SL7 and the Venge, that are available to the public. Badenhorst confirmed that, as you would expect, such equipment is available to all Specialized athletes, however Specialized's primary goal is to enable its athletes to excel:
"All of our athletes have access to this product [the clip-on bars] and have successfully used it in the past. Some athletes have resources to work with bespoke custom manufacturers to create a product which is better suited to their fit and aero needs, and we work with them to ensure they achieve the maximum performance benefit. When it comes to an athlete's performance, we do our best to support their goals."
Cycle for show, run for dough?
Therefore, it appears there are two distinct instances where being as aero as possible will be advantageous.
First, the Mixed Relay events have shown that more often than not the bike-legs are effectively an individual time trial. On that basis, you will be at a significant disadvantage if you are not making the most of all aero options at your disposal, which includes aero bars.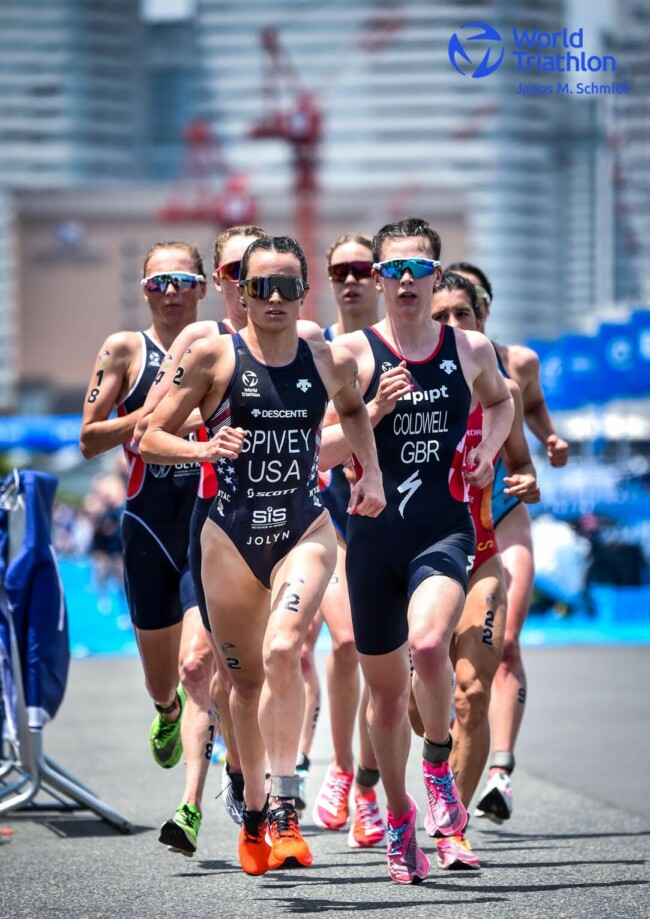 However, for standard triathlon, does this mean that we should expect a more aggressive style of racing on the bike leg?
With the advent of triathletes with 'pure runner' speed, such as Alex Yee (who has a road 5k PB of 13.26 and won the British 10,000m title in 2018 with a time of 27:51.94) and Morgan Pearson (who clocked an exceptionally fast time in his debut half-marathon, namely a short 62 minutes), does it mean that athletes like Vincent Luis and Jonny Brownlee (both of whom are no slouches when it comes to running off a hard bike), will be pushing the pace on the bike more than ever to gain a time buffer/advantage before entering T2, or just to take some speed our of the runners' legs?
Just because you can use clip-on tri bars, should you?
However, just because you can use clip-on aero bars, should you?
Tom Bishop is challenging to be included in the British men's team for Tokyo and his REAP Vekta road bike is equipped with clip-on bars. He confirmed his feelings on whether riders should be using clip-on bars are mixed.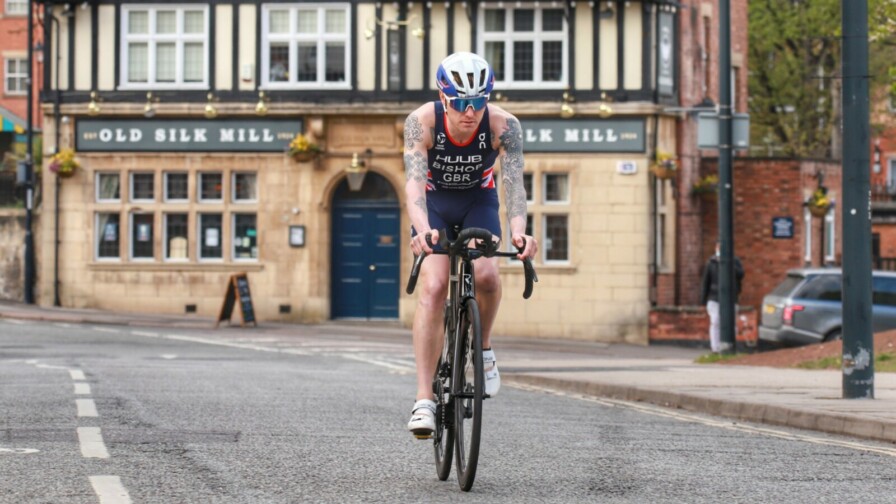 Bishop supports Disley's view that from purely an aerodynamics perspective there are gains to be made, and he has invested in optimising his position:
"Yes they [clip-on bars] are fast. Aero is a watt saver, there's no denying it.
I have a pretty good position with my bars to be fair, I actually did some testing with Dan Bigham [pro-cyclist, aerodynamicist, and owner of Wattshop] and at the time he said I was one of the most aero people he'd ever measured on a road frame (with tribars)."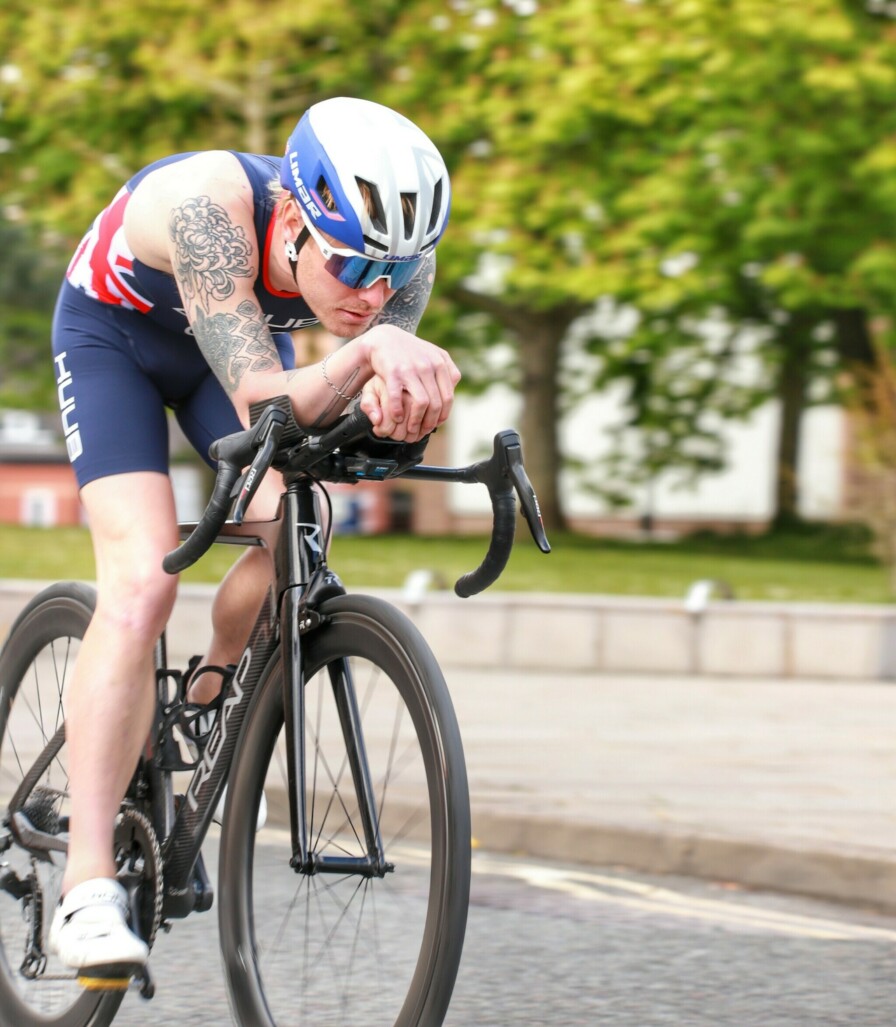 As pointed out by Disley, the course for Tokyo is quite technical presenting challenges and more limited opportunities to use the clip-on bars. Bishop has concerns that clip-on bars are not best suited to draft-legal racing and the current trend for more intricate circuits:
"However, I personally feel they [clip-on bars] don't belong in short course drafting races. It's too dangerous. The course designers are creating technically challenging courses with more corners etc., so using tri-bars becomes more risky. It's hugely course dependant. But really, I feel we should be following UCI [professional cycling] rules."
Fellow British triathlete Mark Buckingham, a Mixed Relay World Championship Bronze medal winner in 2015), concurs with the issues flagged by Bishop. Namely, Mark has concerns about rider safety (especially riders using the clip-on bars when riding in the bunch), but he acknowledges that in the right circumstances (i.e. course and weather dependent, and when safe to do so), there are clear advantages: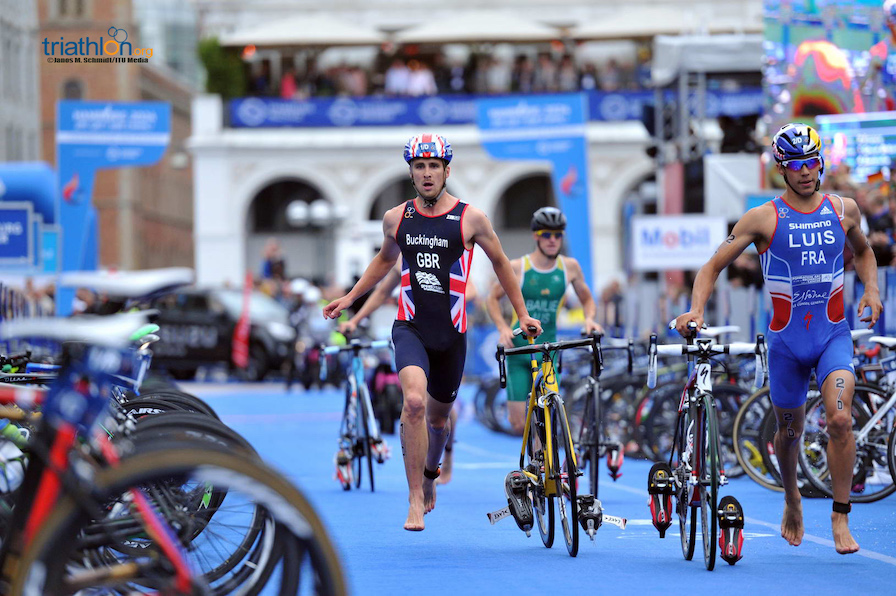 "…World Triathlon should be in-line with UCI rules and ban aero bars in draft-legal racing. I don't think they add any extra entertainment value and pose more risks than benefits to the user and other athletes around them. What unsettles me most are athletes who use them in the bunch. You just can't get to your brakes quick enough, and so have to slam on, your turning ability is limited in case you have to change line quickly, and if you hit a pot hole, you have about half as much stability as you would on your drops or hoods."
"However, I will say while they are still legal, for a number of athletes they are advantageous as you can get in a more aerodynamic position and save 10-30 watts."
"They favour courses that have long flat sections for obvious reasons, but on hilly, wet and technical courses there's not a massive benefit."
Age-group racing
Age-groupers are generally not allowed to use tri bars in draft-legal racing. Will that ruling change over time?
However, in regard to non-drafting races it does raise the topic of whether you really need a time trial bike or whether an aero road bike with clips-on bars is the best option from an overall perspective (costs, versatility, handling, aerodynamics, and costs)?
Interestingly, Nicola Spirig rode her Specialized S-Works Tarmac SL7 with clip-on bars (albeit, they would not have been permitted in World Triathlon draft-legal racing), rather than a Specialized SHIV, when she won Challenge Gran Canaria 2021.
If it's good enough for Nicola, it's good enough for…