For many reasons, we loved the original Hammerhead Karoo cycle computer. The Karoo 2 is out now and it looks to improve on an already solid platform. Is the Karoo 2 the best cycle computer you can buy right now?
We reviewed the original Karoo back in 2019. It's very obvious that a lot of work has gone into the development of the latest model. The whole package has shrunk in dimensions considerably.
The basics:
Price: £359
3.2" Display with 16.7 million colours, 292 psi, 480×800 resolution
Smartphone-like capacitive screen with mud and rain droplet rejection
Fully button controllable if required
Water and dust proof to IP67 rating
12 hour ride time from 2,500mAh battery with USB-C fast charging
32GB storage
Bluetooth, ANT+ and WiFi connectivity
Beeper
Hammerhead mounting system and supplied with quarter turn Garmin mount adapter
Simple route creation, sync and upload
Strava live segments
Fully customisable data field and ride profiles, EG MTB, Road, TT
Live tracking
Plan a workout
Why is the Karoo 2 better?
The physical size was the main issue that we had previously with the original Karoo. It was a chunky device but you overlooked its size because everything else was just much better than the competition. The Karoo 2 has a far smaller chassis, trimmed down in every profile. When you sit the two devices together you can clearly see the difference.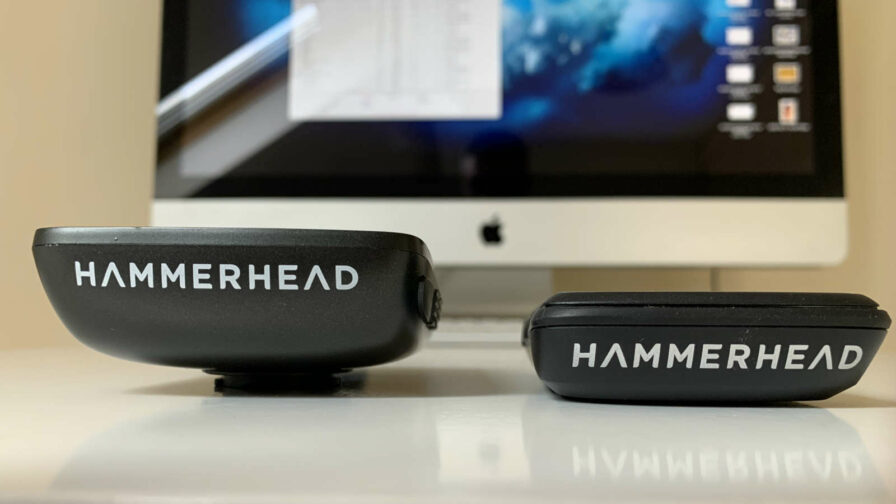 The original Karoo utilised a Garmin twist mount which made sense given the availability of third party bar mounts. The new model has the new Hammerhead mounts which does away with the need for the a protruding twist mount. It looks clean and feels very secure when locked in place.
The added beeper on the new model is a very welcome improvement. In fact, it was hugely debated when the old model was launched as to how people would manage without a beeper. We survived. In fact, it would connect via bluetooth headphones or enabled helmets (Coros) and deliver faultless prompts and direction guidance.
Just those two areas alone make the new head unit the stand out choice.
What Hammerhead delivered originally has been tweaked and slimmed dramatically to create an even better version of an already great cycle computer. What Hammerhead did really well first time out was the Dashboard on the computer or phone, where you can create routes with apple-like simplicity.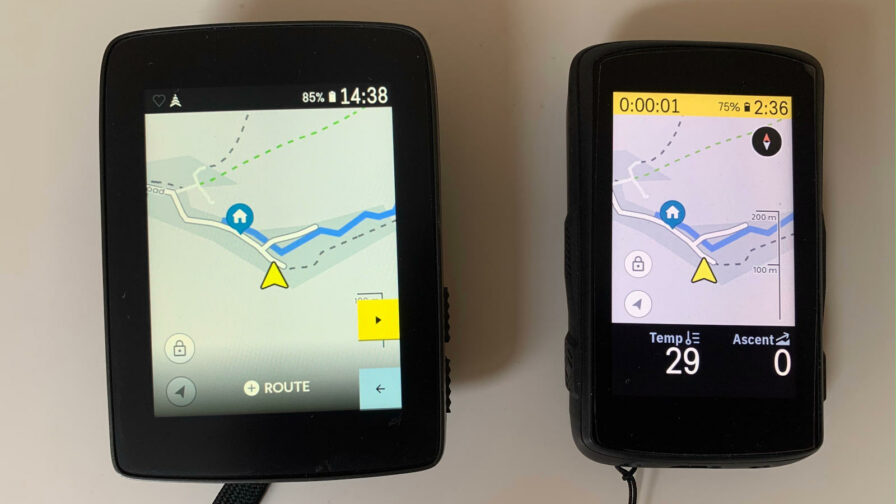 Routes can be uploaded from sites such as Strava simply by copying and pasting the URL from Strava into the Hammerhead dashboard. This syncing of data was a pleasurable process and nothing has changed on that front. If you have the GPX file, you can drop and drag this to upload the route and of course, you can manually create your own on the map.
New to the Karoo 2 is the mounting system which Hammerhead state is more streamlined and secure. There has been comment about this feature where riders have multiple bikes and you would need additional mounts or swap the Karoo mount between rides. Karoo have included a Garmin adaptor so it's not a huge deal.
When it came down to it the user experience, the screen and smartphone like quality outweighed everything else.
The Karoo 2 has continued all the positive elements and is now smaller and has a beep. Perceived shortfalls answered. Karoo 2 is arguably the best cycle computer on the market.
In use it's just like having a smartphone on your bars. Responsive and fast to navigate. The rain rejection feature works well and stops random screen activity.
When it's not on your bike the easy to attach lanyard adds a level of security and the grippy rubber panel that forms the buttons and extends fully around three sides of the computer means it does not feel like a bar of soap! A simple but effective detail.
The screen has a matt anti-glare coating and this is effective in bright daylight conditions.
Out on the road, the new beeper feature now alerts you to upcoming navigation guidance. This is a welcome addition even if there were decent work-arounds on the original head units. Simple but welcome.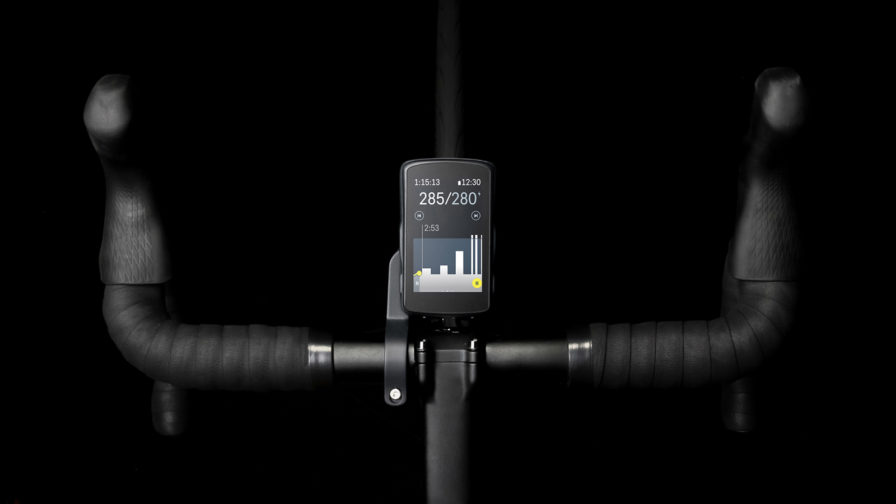 Data display is fully customisable on the unit. Select how many fields of ride data you want to display and in as many layouts as you can imagine, as much data or as little as you need.
Regular updates for your Karoo 2 update over wifi or mobile network and take minutes to update. Routes sync between computer (cloud) and device and are easy to search on the unit.
Is it the best cycle computer currently out there? It's certainly a joy to use and all the features make it stand out above rival models. Once again Hammerhead have raised the bar and delivered a fantastic product. To answer the question, yes it is the best cycle computer right now – well, for me at least!
Find out more at the Hammerhead website.