REAP's new British-Built Beam Bike – The Vulcan
In years past, the annual IRONMAN World Championship in Hawaii has often lead to a huge rush of new bikes being released to the market, during one over-excited week in Kona.
With no Big Dance this year, that – possibly – may have given rise to a more steady flow of new bike news, rather than everything arriving in one overcrowded carbon-fest, overlooking the Pacific Ocean.
In recent weeks we've seen the latest offerings from Orbea (Ordu), Scott (Plasma 6) and new brand Kú Cycle (TF1). We know of at least one other major brand to be adding to that list later this week.
Today though, it's a British brand – Newcastle-under-Lyme based REAP BIKES (www.reapbikes.com) – in the news. Here is their new Vulcan, the updated incarnation of their eye-catching REAP Generation 1.0, which we have featured on the site previously, most recently as ridden by Elliot Smales.
The new edition features a host of new updates, additions and improvements with a clear focus on engineering excellence, 'race ready' performance and even a bespoke carbon fibre flight case.
---
REAP ANNOUNCES THE NEW VULCAN TRIATHLON HYPERBIKE
RADICAL BRITISH-BUILT BEAM FRAME RACER DELIVERS NEXT-GENERATION PERFORMANCE
REAP BIKES is today delighted to announce the launch of its new triathlon bike, the Vulcan. Developed from REAP's first bike, the exceptionally aerodynamic Generation 1.0, the Vulcan is defined by its holistic design approach and race readiness. In particular, it features a proprietary new cockpit and a hydration system tested for 'T1 to T2 speed' – that is, with refills included – versus misleading steady-state aerodynamics alone.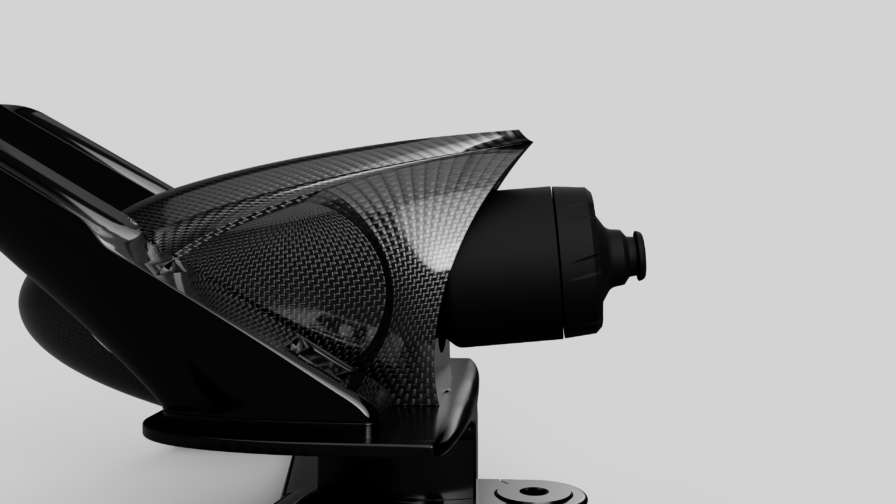 The Vulcan name pays homage to Britain's history of aerospace engineering and reflects a shared ambition. The Avro Vulcan was a pioneering strategic bomber introduced in 1956, the early jet era. It combined speed and range with a high payload and became an icon for its radical delta wing shape. The parallels with our bike are clear.
Key features of the Vulcan:
REAP Ballistic Cockpit: The Vulcan is the first production bike to be supplied with forearm-hugging aero extensions as part of the vastly adjustable Ballistic cockpit. The aero extensions save drag, improve comfort and control, and make it easier to stay in your best position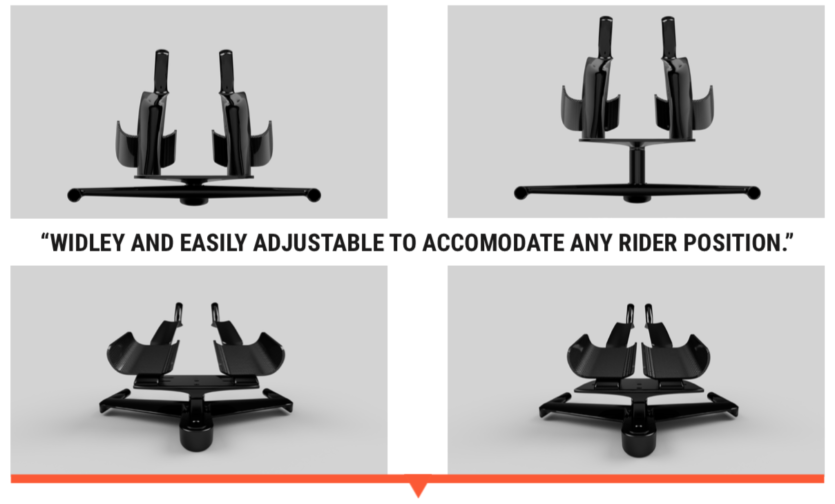 British built: REAP Bikes are 100% designed, made, painted and assembled in the UK
Integrated BTA hydration: A BTA bottle mount with an aero fairing. Rapid bottle swaps make you faster from T1 to T2 versus refilling integrated systems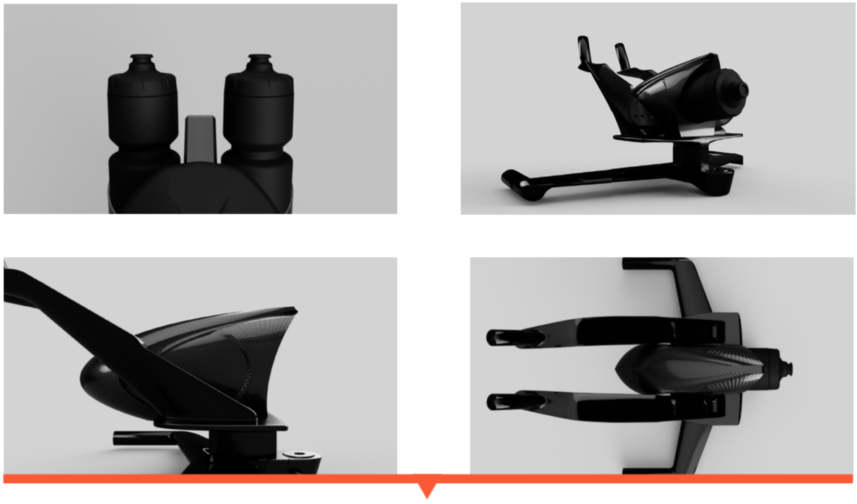 Proprietary rear storage: Carry two bottles, 8 gels and a toolbox behind the saddle and out of the wind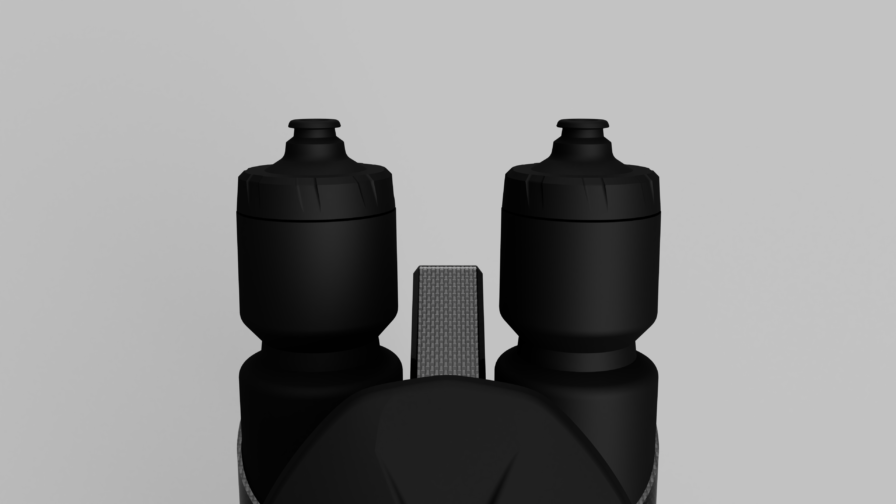 Perfected details: Rotary dropout adjusters; multi-position seatpost; aerodynamically shielded front derailleur with extended chainring capacity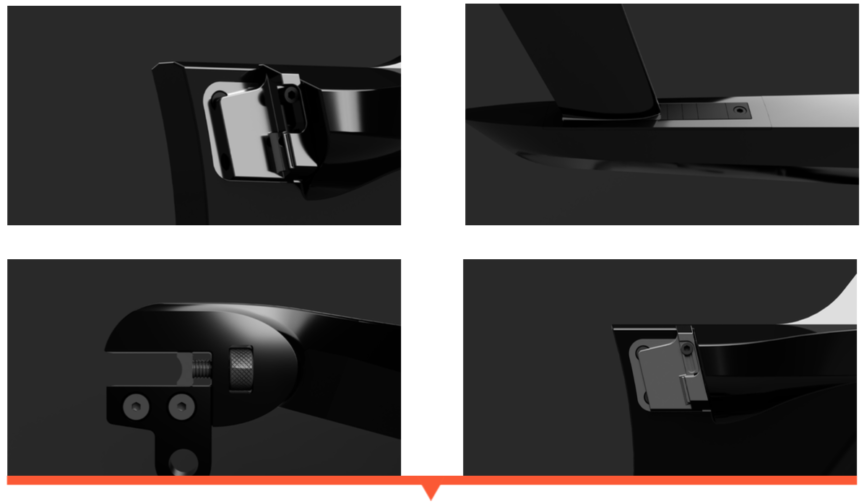 Carbon fibre flight case included: Made by REAP in the UK, so that every Vulcan is delivered ready for fly-away races or training camps

The REAP Generation 1.0 paved the way for the Vulcan and its radical beam frame is carried over. The beam, or V-frame, design eliminates the seatstays and seat-tube and their associated drag. While the overall concept has been seen in triathlon before, right back to the Zipp 2001 from 1992, REAP's development work with the UK's leading computational fluid dynamics (CFD) experts, TotalSim, pushed performance to new heights and made the Generation 1.0 the outright fastest bike in the world in wind tunnel testing. The new features of the Vulcan make it even faster.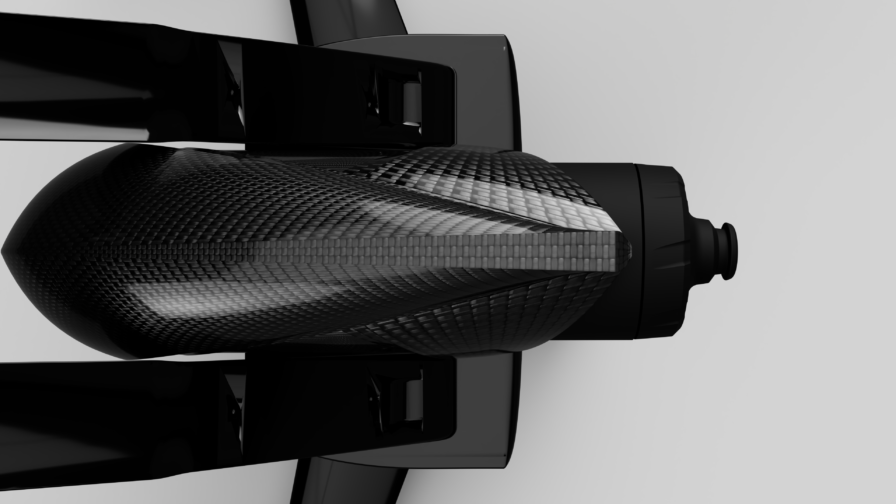 Furthermore, REAP's carbon fibre expertise gives the Vulcan incredible ride quality, combining vertical compliance with immense torsional stiffness for precise handling and efficient power transfer. Very simply, it rides like a great road bike, but goes a lot faster.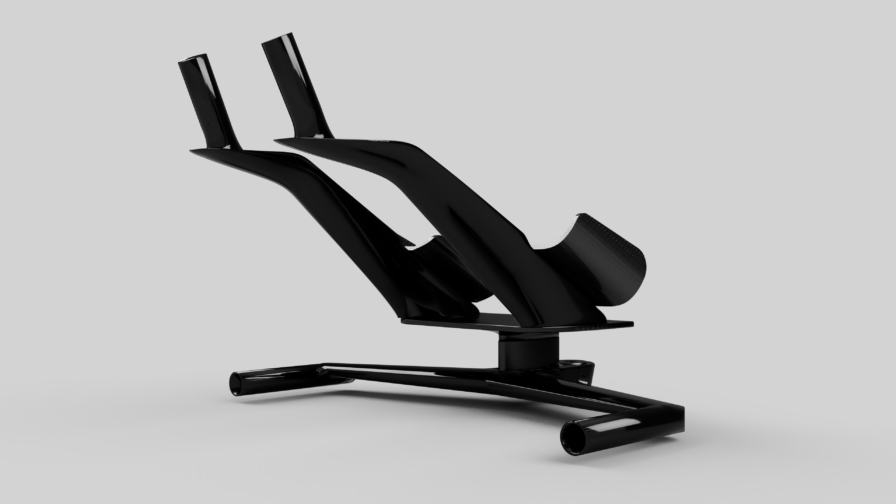 REAP Bikes founder and MD, Martin Meir, comments:
"The Vulcan is the result of our tireless pursuit of total system perfection. Our first bike, the Generation 1.0, focused on aerodynamic performance and tested as the fastest bike in the world. The Vulcan is all about details – precise positioning, efficient storage, and the most advanced cockpit ever seen on a production bike. REAP is a small brand but we're able to punch above our weight thanks to our engineering expertise, race experience, and close relationships with our athletes."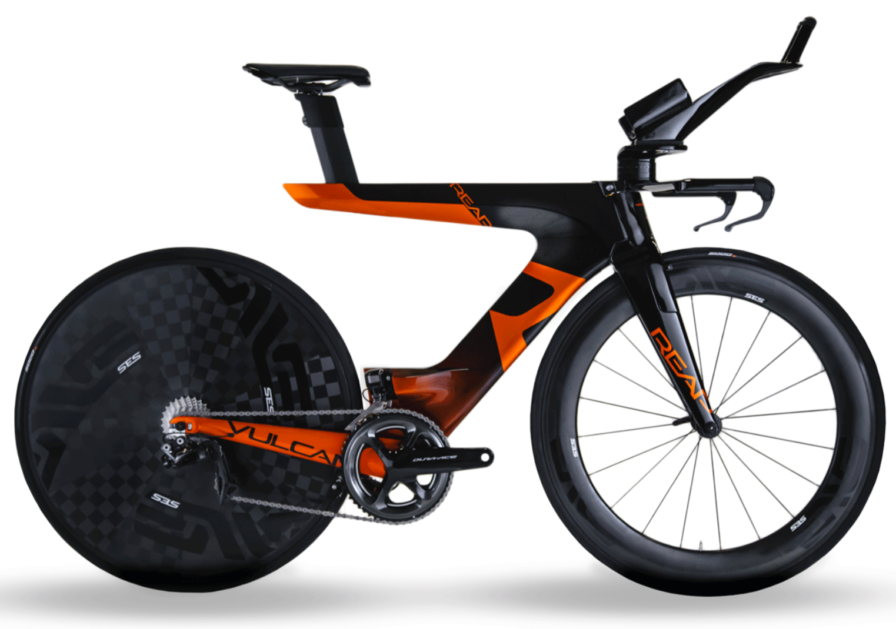 Three top triathletes are already confirmed to be racing the REAP Vulcan in 2021: Elliot Smales, Fenella Langridge and Tom Bishop. Further signings are expected over the off-season.
REAP athlete Elliot Smales commented on new model announcement:
"I cannot wait to race the Vulcan. I've loved competing on the super-fast Generation 1.0 bike and the developments made by REAP in the Vulcan look really exciting because everything is so athlete-focused. I was really happy to contribute some feedback to the development process and even happier about what REAP came up with. The Vulcan looks amazing."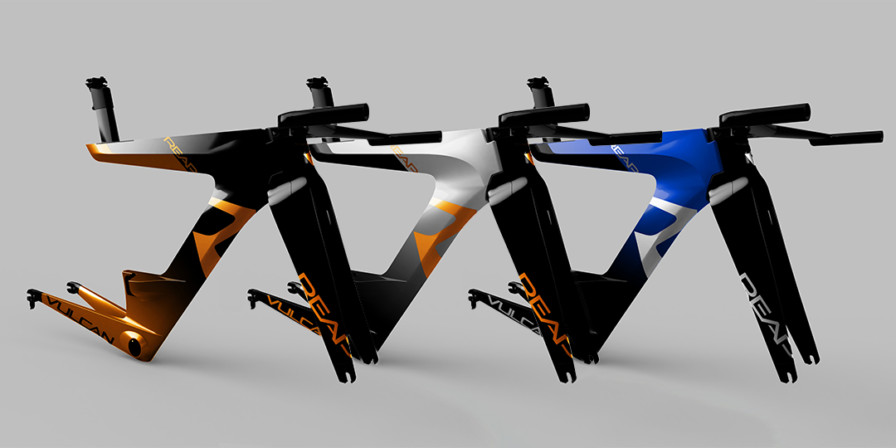 The Vulcan is available to order now, with deliveries starting in January 2021. Pricing is as follows:
£5500 – Vulcan frame module: frame, fork, cockpit, brakes, storage systems
£8195 – Vulcan Ultegra Di2, with Parcours Passista wheels
£9945 – Vulcan Dura-Ace Di2, with ENVE 7.8 wheels
£9770 – Vulcan Red eTap AXS, with ENVE 7.8 wheels