After months of training runs and having clocked a significant number of kms/miles, here is Chris Hovenden's review of the On Cloudflow.
Having first featured the shoe on the site last December, how did they perform out on the roads?
---
It appears that On's suite of running shoes is ever growing; the Swiss company now even has a sneaker offering. That leads to several questions, including: who/what is the Cloudflow designed for? How does it differ to other On offerings? Why choose On against the competition?
The Swiss company has made a huge impact in the running market in what feels like a surprisingly short period – it seems that not only do you see the distinctive 'cloud' soles at races but even clock them in the gym or being worn as casual kicks.
If you're simply a fan of the On 'look', the Cloudflow will appeal since they have the same familiar style common to many shoes in the On range. Having said that, even compared to some of the shoes that at first glance they may appear similar to, there are noticeable differences. For example, I am fan of both the Cloud and the Cloud X (for a variety of reasons, although they have their limitations). However, even simply out of the box the Cloudflow both look and feel far more robust, which is reflected in the additional weight of 247g compared to 231g of the Cloud X for a size 9.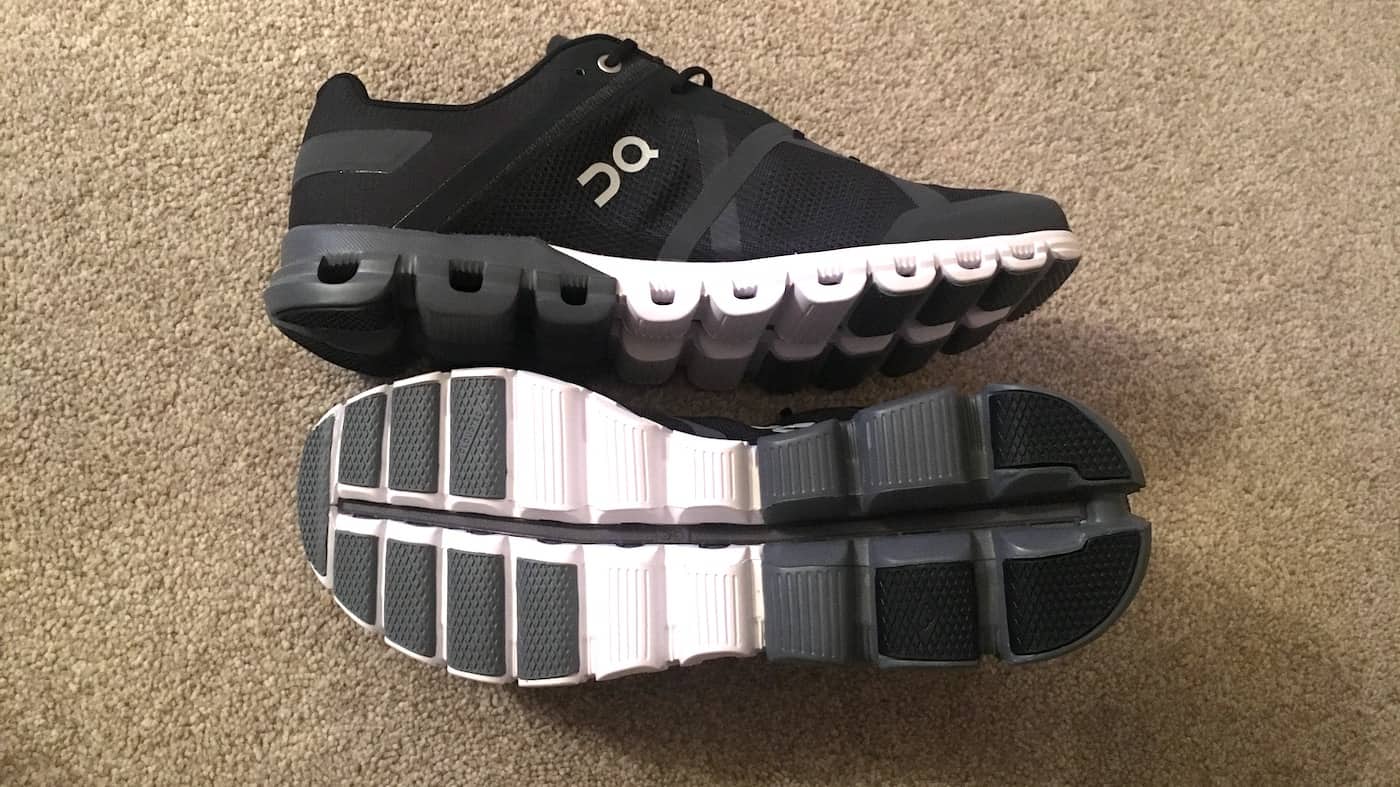 As their tag-line suggests the On Cloudflow are designed for both training and racing, with On suggesting they are genuine all-rounders that are 'best for' "Fast racing; 10km; half-marathon; marathon; tempo running; long run interval sessions."
To help the On Cloudflow try to live up to the lofty expectations, On says the Cloudflow's sole of 18 'clouds' and "Helion™ superfoam combine with the re-engineered Speedboard™ to turn impact into acceleration."
The heel is noticeably more substantial that the Cloud X, but this is not necessarily a bad thing, and I found the heel to feel supportive and comfortable without being restrictive. The cushioned heel paired with the Helion™ superfoam was appreciated on longer runs, especially when I felt more fatigued.
The toe box is relatively square and wide (rather than the narrow style lasts popular for racier shoes), which along with only a minor lip on the edge of sole, meant that for someone cursed with wide feet the On Cloudflow did not cause any significant numbness or pinching.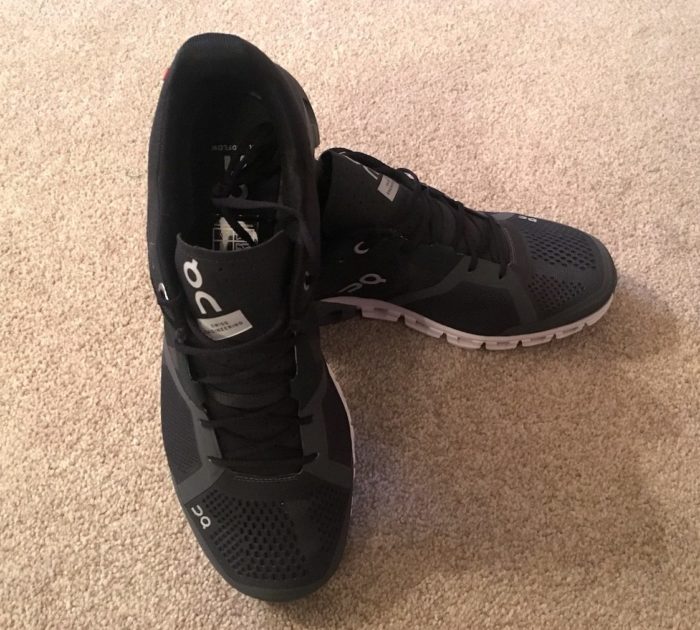 Also, when turning sharply or descending my foot felt secure (i.e. there was no noticeable movement within the shoe) which seems to offer credence to On's statement that strategic taping on the upper and lace placement 'offer sure-footed freedom and support for high-speed goals.'
After multiple months of running circa three times a week, the On Cloudflow are holding up well – significantly better than my older Cloud X. The neutral shoe with a 6mm heel to toe drop has offered sufficient support, comfort, and performance for regular long training runs and short-sharp interval sessions – in short, an appealing versatile option, that I am fan of and shall continue wearing.
However, personally, although certainly not heavy and clearly still a race and fast training shoe option, the On Cloudflow lack the excitement that can be provided by a lighter more responsive shoe.
Available in six colourways (three each for men and women), I expect you can find a style that appeals – the on-test shoes are the more reserved black/asphalt.