Ryzon is Jan Frodeno's kit supplier of choice and the Ryzon Myth Aero Sleeve Tri Race Suit is the Germany company's flagship trisuit. Understandably, expectations were high. Chris Hovenden put it to the test.
| | |
| --- | --- |
| Product | Ryzon Myth Aero Sleeve Tri Race Suit |
| Price | Circa £310 (EUR 349) |
| Size | Medium |
| Weight | 152g |
| Colour | Abyss Blue/ Velvet Red |
| Other colours | See website |
| Sizes | See website |
| Website | www.ryzon.net |
| Grade | B + |
How did we get on… with the Ryzon?
Being based in the home town of a world-class elite athlete it would seem almost logical for an upcoming sports brand to sponsor said athlete. That's exactly what Cologne-based Ryzon has done when supporting former Olympic champion, twice IRONMAN World Champion and current IRONMAN 70.3 World Champion, Jan Frodeno.
An inevitable questions is, does the kit worn by the serial world champion live up to our lofty expectations?
With the increase in general awareness of aerodynamics, more and more triathletes are racing in sleeved trisuits, rather than the classic vest look.
As its name suggests, the Ryzon Myth Aero Sleeve Tri Race Suit is one such sleeved suit. The Myth's USP is the honeycomb/hexagon pattern on the arms which is designed to help you slip through the air.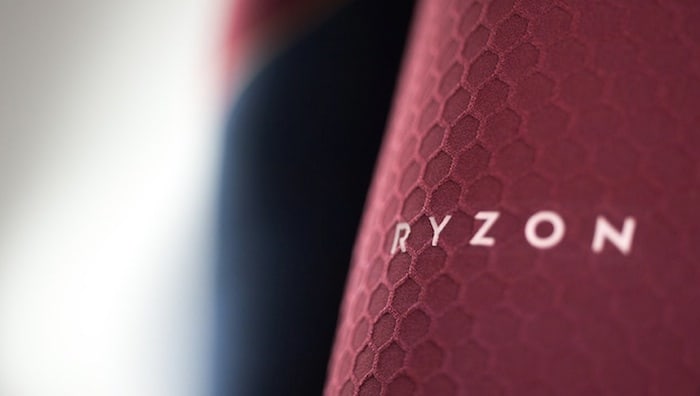 The test suit was a size medium; the long legs finished just above the knee (reducing the tanning opportunities) whereas the sleeves finished just over halfway down the bicep.
The cuffs of the legs and arms have silicone grippers to keep them in place- the grippers do their job without being restrictive or causing pinching. However, as always, it takes real care when putting on your wetsuit to avoid having the legs and arms of the trisuit bunch/ride up.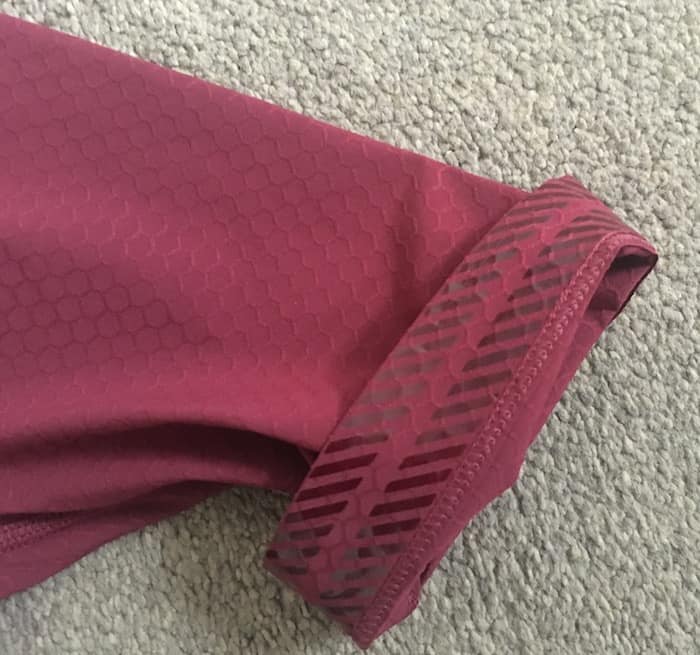 A common challenge for one-piece trisuits is developing a suit that is sufficiently aero on the bike (snug around the torso and stomach) and at the same time allows you to stand tall when running.
Some trisuits, such as the Endura QDC Drag2Zero S/S Tri Suit (costing £329.99), have a high-stretch waist section to solve this dilemma.
When in an aero tuck position on the bike the arms, chest and legs felt supportive and snug, but there was a bit of gathering around the waist (although not excessive, I'd have preferred a tighter fit); out on the run the suit performed well, I had no restricted movement and could run with my normal running form. I had no issues with the full length zip and I didn't experience any irritation or chafe around my neck, in part thanks to the zip cover/flap.
I wore the Myth in multiple triathlons and also rocked up to some local time trials to see how it performed against the clock. Without the benefit of a wind tunnel it is hard to accurately quantify the Myth's aerodynamic attributes, however after several time trials and training sessions (ridden at set power), the Myth compared well to other high-end sleeved trisuits and cycling skinsuits.
Ryzon asserts that in addition to its aero benefits on the bike the Myth also helps you defy drag in the water – which should be helpful in the event of a non-wetsuit swim – thanks to its bonded seams, hydrophobic Teflon fabric, and its claimed hydrodynamic effects.
Showering before entering the pool you notice a bit of beading and the bonded seams contribute to a sleek look.
On my first swim I felt a little tightness and discomfort around the sleeves' cuffs, but after a few sessions I didn't experience any noticeable or noteworthy increased fatigue in my shoulders, even towards the end of longer sessions.
As when using other sleeved trisuits, if intending to swim longer sets non-wetsuit, I recommend applying some 'glide' to your neck to prevent chafing.
The Myth has a rear pocket for storage and I was concerned that this could be a problem in the water, but this didn't appear to negatively impact my splits in the pool – however, there are suits that are quicker in the water such as the rapid HUUB Albacore (although this is sleeveless and focused on short course racing).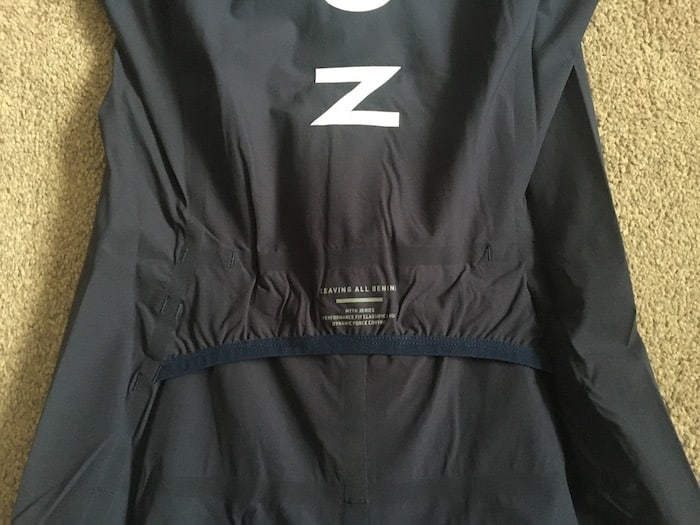 The suit's chamois is towards the minimalist, rather than the more padding the better, end of spectrum. This is definitely a benefit when swimming and on the run. The holes in the insert meant that there wasn't a feeling of running in a soggy nappy. However, although for some riding for more than three hours on the small pad would be fine, when riding in an aggressive position or for multiple hours, I could have done with slightly more padding.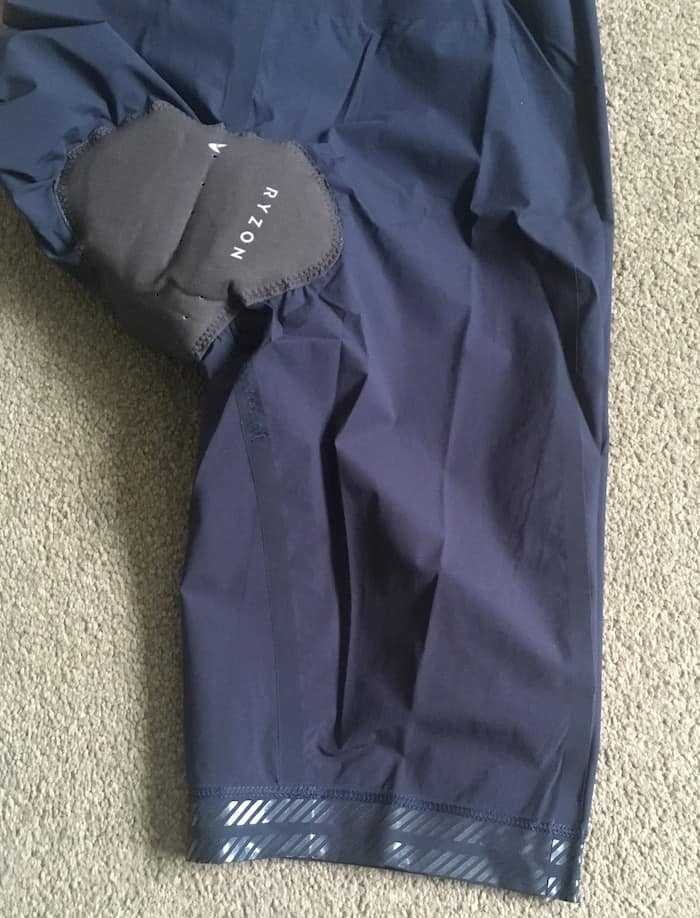 The build/structure and finish of the suit reflects what you'd expect from a high-quality piece of kit with a price to match – it has a good combination of quality materials, durability, and flexibility.
If possible, I'd recommend trying for size before you buy. The test suit was a medium (I am 187cm and circa 73kg), and although very comfortable I often prefer a tighter fit and could possibly have preferred a Small.
Lastly, if you're a fan of Star Trek you might particularly appreciate the test suit's colour scheme of Abyss
Verdict
Impressive and very well-made long-course focussed trisuit, but with a very high price tag.