The Postman always delivers…
It's never a surprise, but Alison Rowatt was brilliant at IRONMAN Frankfurt
Yesterday I published THIS ARTICLE to highlight the fantastic performance of Great Britain Age-Group athlete, Jane Hansom, at Challenge Roth on Sunday.
There were several other fantastic British Age-Group performances of note over the weekend too, and Alison Rowatt at the IRONMAN European Championship, Frankfurt, was one of them.
Meet Alison Rowatt…
Alison has featured on these pages, frequently, for many years now. A member of Team Freespeed, the Scottish athlete is arguably the most consistent Age-Group athlete around.
Earlier this year Alison ran a rather speedy 2:45:30 at the Skechers Performance Los Angeles Marathon. She can also swim and bike rather well too… you don't finish second in your AG in Kona THREE TIMES FROM FOUR STARTS (!) if you aren't a fantastic (and incredibly consistent) athlete. We recognised that with an ERDINGER Athlete of the Month award for October 2016.
While she is rarely in the limelight, you can be sure that Alison would like to have another crack at getting the slightly larger Umeke award in Hawaii, and add further to her 'fruit bowl' collection and qualifying in Frankfurt was the place to start.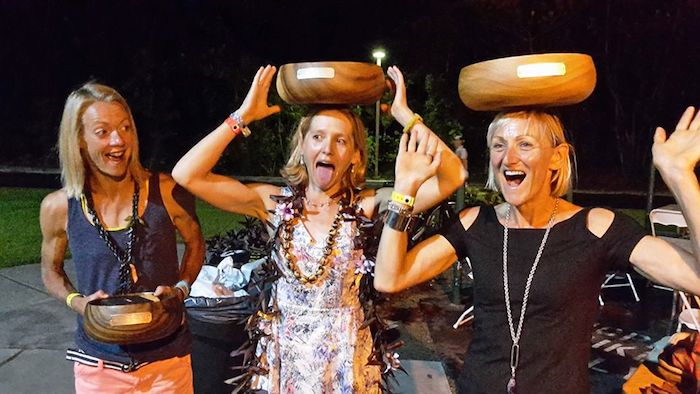 How did it go? Rather well…
Finished in 9:20:39
Won Age-Group 35-39
First Age-Group athlete overall
While not directly comparable (the Pro athlete wave was a non-wetsuit event), Alison's time was the eighth fastest female time of the day too. Another fantastic effort from an athlete who work full-time.
Good luck in Kona.