Six British Age-Group medals in Romania
Organised by the Romanian Triathlon Federation, the 2020 ETU Winter Triathlon European Championships were held Cheile Gradistei over the weekend.
Winter triathlon is the run / mtb / xc ski discipline, that has been dominated at Elite level for many years by Pavel Andreev, who made up for a rare loss (fourth last year at the same venue), to add to his World Championship title won three weeks ago in Italy.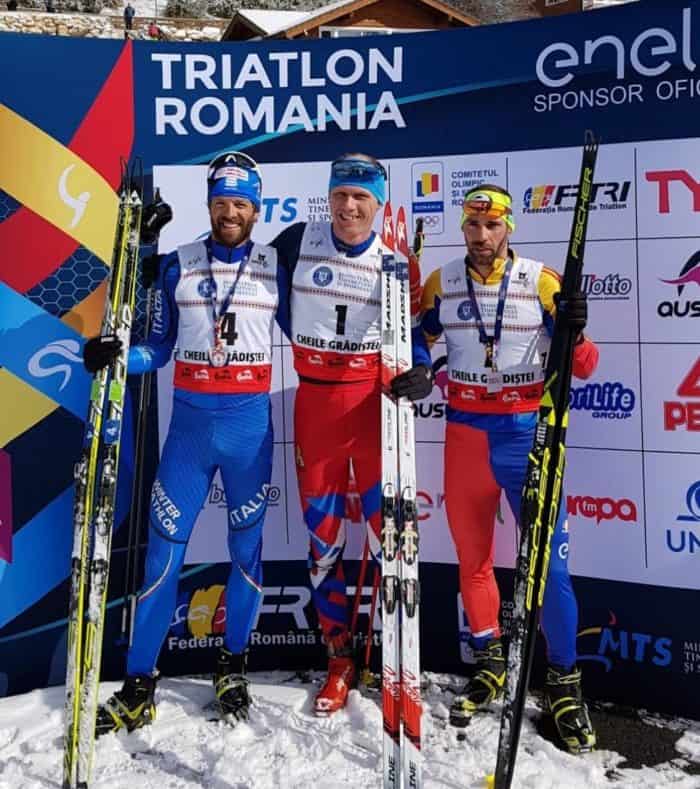 The women's Elite title went to Svetlana Sokolova, also from Russia, who added to her Gold in the U23 division in Asiago, by taking both U23 and Elite titles at European level.
Several British athletes who raced at the World Championships in Asiago were out racing again, and this time four of those – Joanne Pitten, Christopher Gouldsmith, Nicholas Farnell and Frances Hooper – collected medals for the small GB squad, the sole Gold from Joanne in the F40-44 category. Full details below.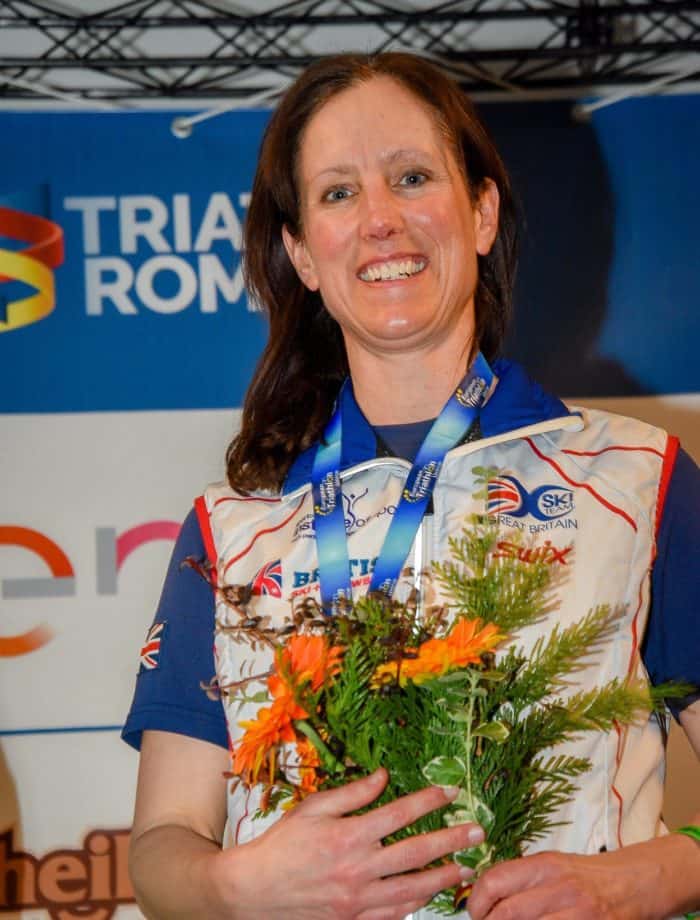 Cheile Gradistei ETU Winter Triathlon European Championships – Saturday 29th February 2020
AGE-GROUP: 3km run / 5.6km bike / 4km ski
ELITE: 6km run / 8.4km bike / 8km ski
British Age-Group Medals (6):
GOLD
SILVER
BRONZE
Oliver Gererd-Pearse – M25-29
Christopher Gouldsmith – M30-34
Simon Hedley – M35-39
Nicholas Farnell – M60-64