Lauren Parker set a new world record last night for the women's hand cycle IRONMAN at the IRONMAN World Championships in Kona, Hawaii as the Paralympic silver medallist finished in an amazing 12:20:35.
Parker had previously raced in Kona as a top-class age grouper, almost seven years ago, where she was second in the 25-29 category. Following a bike crash in April 2017, Parker has now come full circle after completing the IRONMAN at the World Championships as a paratriathlete.
From strength to strength
Parker raced at the IRONMAN World Championships in St George in May of this year, her first full-distance event.
And she told us ahead of Kona: "I would like to break my record of 14 hours which I did in St George."
The Olympian and world champion went way under that time as she became the first Australian women to complete the race in the hand cycle category.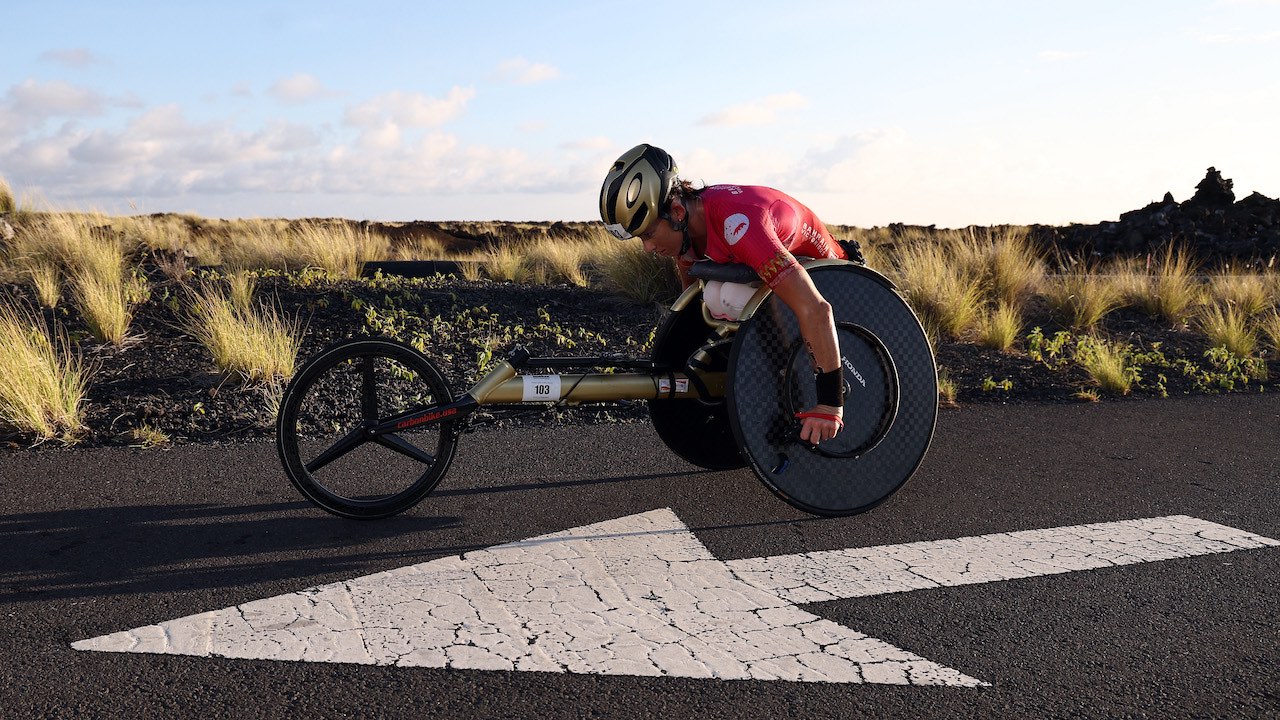 Following the 3.8km swim, the 33-year-old used a hand cycle for the 180km bike, before switching to a push powered racing chair to complete the 42.2km run.
She said it had been her dream to come back to Kona after her accident, and was taken aback by the number of people cheering for her out on the course, stating that "it was unbelievable how many athletes yelled out encouragement to me".
Following her Kona milestone, Parker is taking a similar approach to two of our favourites for the men's race on Saturday, as she will be switching her focus to the Paris 2024 summer games just like Gustav Iden and Kristian Blummenfelt. Following her stunning display on the Big Island, it's likely that she'll find herself with many new fans as she goes for gold in two years time.