This past Sunday saw the 13th edition of IRONMAN UK in Bolton, and thanks to a new deal announced by organisers, the event will remain in the town for at least another five years, until 2027.
An Age-Group only race this year (as was the case in 2019), local athletes George Martindale (Tri Central UK) and Dee Allen (Stomp the Pedal) took the wins.
Dee does it on the run
Dee topped the charts, notably due to a 3:17:40 marathon, which saw her move from third place at T2 to a winning margin of 35 minutes at the finish. Second went to Heleen de Hooge – Bij de Vaate (NED), who 'back in the day' won both Challenge Almere and IRONMAN Arizona, with a best Pro finish of ninth in Kona back in 2010. Rachel Breslin of Ireland just held off Aussie Lyndsey Foster for the third quickest female time of the day.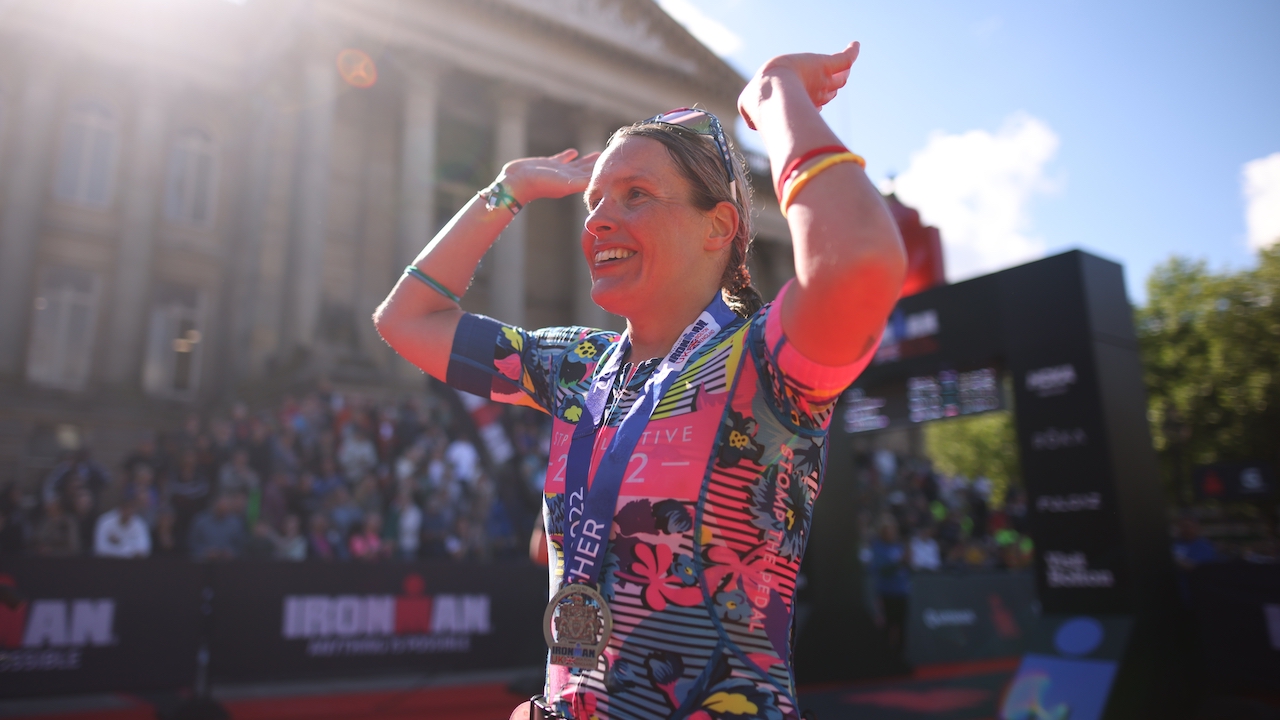 Close racing for the men
As the men started the marathon, there were five athletes separated by little more than four minutes, which was set to ensure some competitive racing over the next three hours or so.
Daniel McParland lead for the first half of the run, before Jack Schofield (who we featured for his photography and video exploits), took over. Less than two minutes behind, George Martindale was in turn closing the gap to Schofield.
With little more than 10km remaining, George caught Jack and was able to pull away to cross the line first. He ran 3:02:10 versus the 3:05:10 of Schofield, as McParland (3:12:26) held on as Benjamin Goodfellow (recent winner of IRONMAN 70.3 Staffordshire) was making excellent progress in the final quarter of the race.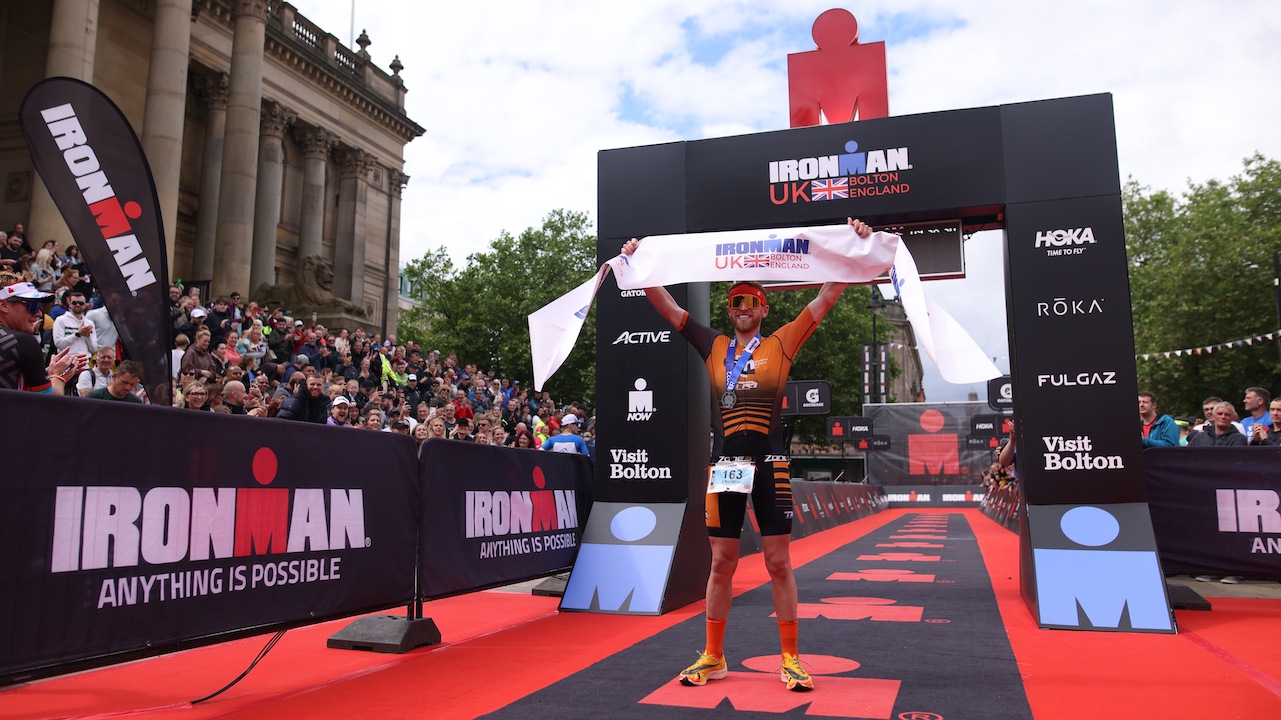 With great thanks to Huw Fairclough (www.huwfaircloughphotography.co.uk) / IRONMAN – we've got pictures from the awards on Monday of the podium finishers.
IRONMAN UK 2022: Fastest Overall
FEMALE
1st – Dee Allen (GBR) – 11:17:43 (30-34)
2nd – Heleen de Hooge – Bij de Vaate (NED) – 11:52:47 (45-49)
3rd – Rachel Breslin (IRL) – 11:59:02 (30-34)
4th – Lyndsey Foster (AUS) – 12:00:06 (40-44)
5th – Beth Wilmot (GBR) – 12:00:58 (45-49)
MALE
1st – George Martindale (GBR) – 9:38:30 (30-34)
2nd – Jack Schofield (GBR) – 9:41:22 (25-29)
3rd – Daniel McParland (GBR) – 9:44:41 (40-44)
4th – Ben Goodfellow (GBR) – 9:48:27 (25-29)
5th – Dan Elliot (GBR) – 9:49:41 (25-29)
IRONMAN UK 2022: Age-Group winners
FEMALE
18-24: Jessica Parker-Edwards (GBR) – 14:08:14
25-29: Jessie Swift (GBR) – 12:18:42
30-34: Dee Allen (GBR) – 11:17:43
35-39: Holly Symons (GBR) – 13:20:33
40-44: Lyndsey Foster (AUS) – 12:00:06
45-49: Heleen de Hooge – Bij de Vaate (NED) – 11:52:47
50-54: Emma Yates (GBR) – 12:09:35
55-59: Victoria Cross (GBR) – 16:11:24
MALE
18-24: Matthew Kaminer (GBR) – 9:53:33
25-29: Jack Schofield (GBR) – 9:41:22
30-34: George Martindale (GBR) – 9:38:30
35-39: James Williamson (GBR) – 10:01:54
40-44: Daniel McParland (GBR) – 9:44:41
45-49: Neil Dighton (GBR) – 10:35:42
50-54: Robert Harrison (GBR) – 10:25:41
55-59: David Wilcock (GBR) – 11:32:22
60-64: Michael Stacey (GBR) – 12:10:17
65-69: Bernard Merron (GBR) – 14:50:51
Physically Challenged: Marc Clough (GBR) – 15:26:53
Podium Pictures