I've not (yet) managed to attend one of the Lakesman Triathlon events since its 2016 debut, but it is one of those races which I've heard such consistently good reports about, that I know it would be great to experience in person one day.
As with most of the calendar, 2020 was a write-off, and so last Sunday's 2021 renewal saw a much welcome return – and it was, by all accounts, greeted with glorious sunshine and smiles too.
The race now includes both full (iron) and half-distance options, with the full distance two years ago seeing the fastest full-distance time on UK soil to date. Seeing Sam Laidlow recently win the TradeINN International PTO-supported race in Spain, that time will take some beating, as Sam is truly a class athlete.
The 2021 edition saw some close racing, with Daniel Bluff (who we interviewed ahead of his Kona debut in 2018) adding to his Lakesman vicitory three years ago.
Less than eight minutes separated the top two women, where Rachel Jeff overcame a big deficit at T2, thanks to a superb 3:21:30 marathon.
Check out a view video images from the day below – entries for 2022 are NOW OPEN.
Marie Whitehead, Event Director said,
"We were a bit worried that this years race would not have the Lakesman feel, but it was the best one yet! Seeing people smiling, racing, fulfilling a dream was just amazing and a start of a return to normality. Once again our army of volunteers, race partners and sponsors were fabulous! Entry is open for 2022 and it is over 50% full already!"
Lakesman Triathlon 2021 Results
Full results from last weekend are as follows:
FULL DISTANCE
Men
Daniel Bluff (Sellars Elite Coaching) – 8:53:50
Matthew Alderson (Blaydon Harriers & A.C.) – 8:59:09
Mitchell Smolen (The Cupcake Cartel) – 9:17:30
Stephen Magrath (Blaydon Tri) – 9:19:35
Hedley Fletcher (Blaydon Harriers & A.C.) – 9:32:16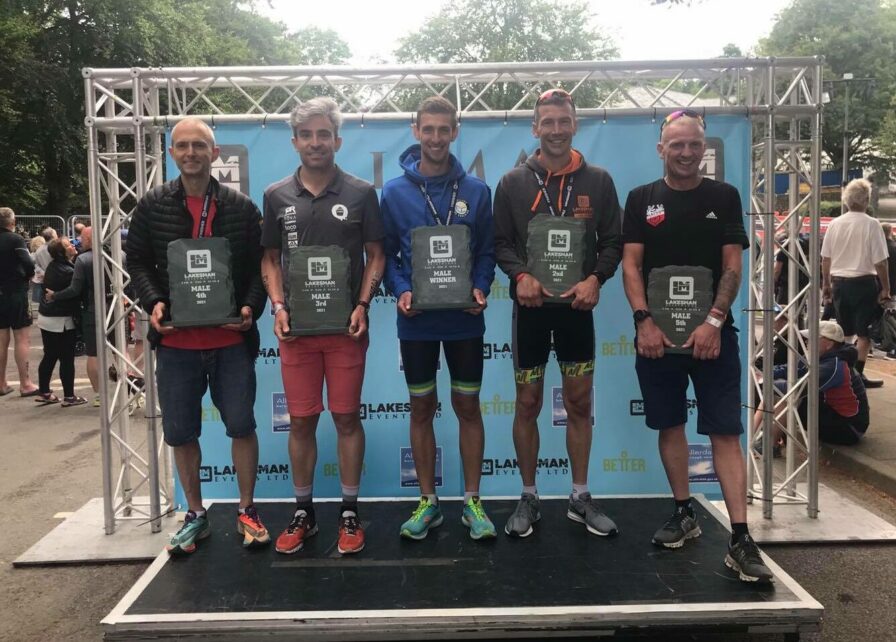 Women
Rachel Jeff (Cumberland AC) – 10:52:38
Lisa Baker (Team Woody) – 11:00:03
Claire Cook (Wearside Tri Club) – 11:05:07
Jo Shalcross (Team Woody) – 11:18:25
Danielle Jackson (Force 10) – 11:23:19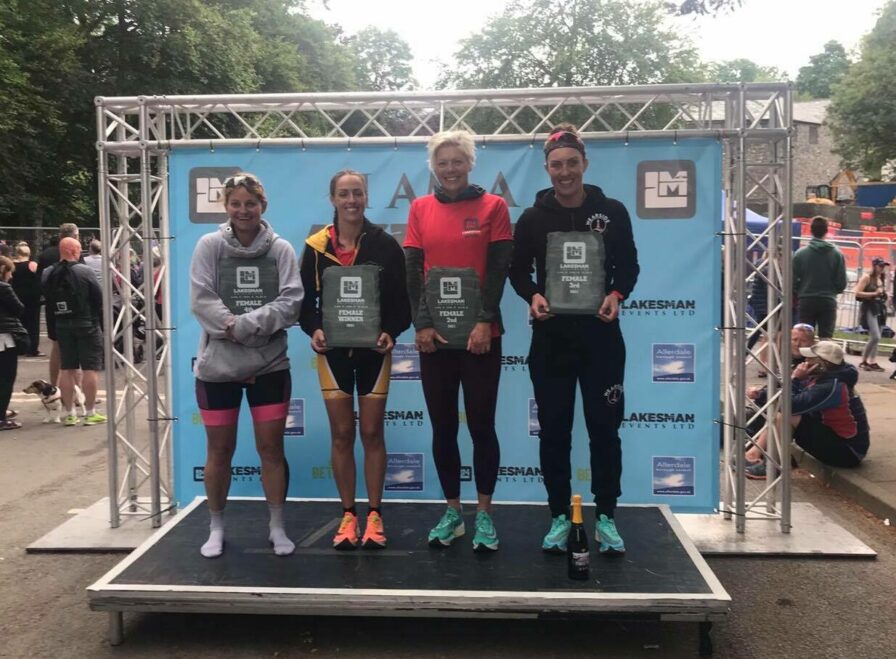 HALF DISTANCE
Men
Graham Crammond (Vector Racing) – 4:03:46
Olly McKenna (Vector Racing) – 4:15:16
Alexander Cunningham (Vector Racing) – 4:16:38
David Cunningham (Vector Racing) – 4:27:02
Keith Murray (Vector Racing) – 4:27:50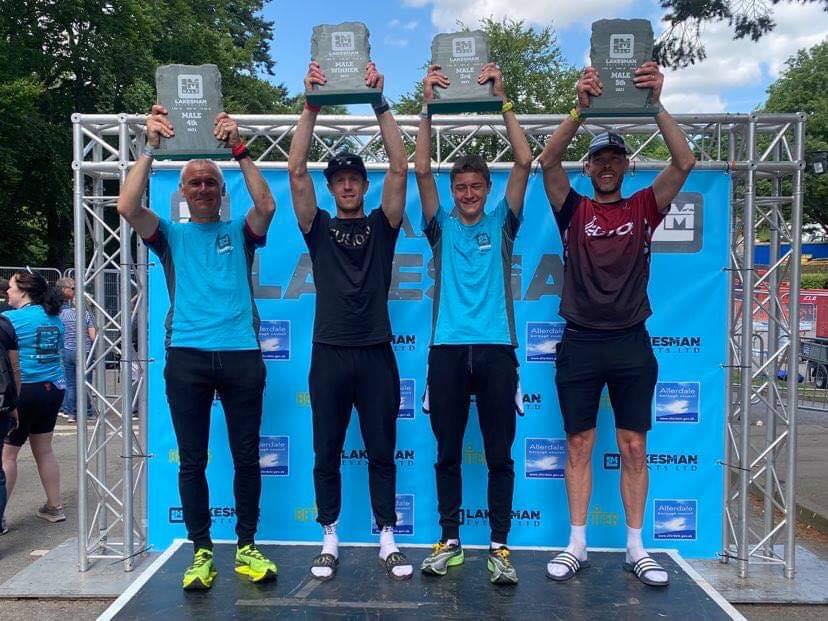 Women
Lizi Duncombe (Precision Race Team) – 4:35:22
Beth Wilmot (Lynas Vokes Race Team) – 4:49:55
Amelia Hanley – 4:53:29
Lauren Brook – 4:59:48
Rosie Haddock (Project 3) – 5:01:23