Overall win for Alison Mackenzie at IRONMAN 70.3 Mallorca
A huge podium haul for Great Britain athletes in Alcúdia
While IRONMAN 70.3 Mallorca has not featured a Pro race since 2017, that has not dented its popularity with athletes generally – and British athletes in particular – who make up a significant part of the reported 4000+ athletes taking part if what is the largest IRONMAN 70.3 event on the M-Dot circuit.
Big numbers once again this year – with some high quality athletes collected a huge haul of podium finishes. Let's take a look at them.
Good luck to the 4,000+ athletes competing in today's #IM703Mallorca 🏊‍♀️🚴‍♂️🏃‍♀️#AnythingIsPossible pic.twitter.com/ShZUXbWsT7

— IRONMAN Triathlon (@IRONMANtri) May 11, 2019
The fastest female athlete overall – taking first place in her F35-39 division – was Alison Mackenzie. Alison is no stranger to these pages, she won the ETU Championships over the Standard distance (Tartu, Estonia) and Sprint Distance (Glasgow, Scotland) in 2018 and early this year took the Gold medal in the Scottish Duathlon Championships. Another race format and distance, another win – clearly a versatile athlete.
Alison was joined by several other GB female category winners including Jo Wright (25-29), the Outlaw Triathlon record holder Gill Fullen (55-59) and IRONMAN World Championship winner, Linda Ashmore (70-74)
The fastest five British male Age-Group athletes were all separated by less than two minutes, with Ian Dempsey just three seconds faster than Sion Stansfield.
Here is the full breakdown of the fastest British athletes overall across all divisions, followed by the 21 British podium finishers this year.
IRONMAN 70.3 Mallorca, Alcúdia – Saturday 11th May 2019
1.9km / 90km / 21.1km
Fastest GB athletes overall
WOMEN
1st – Alison Mackenzie (F35-39) – 4:43:14 – Fastest female overall
2nd – Jo Wright (F25-29) -4:54:33 – 5th overall
3rd – Elizabeth Duncombe (F30-34) – 4:55:54 – 8th overall
4th – Gill Fullen (F55-59) – 4:58:59 – 10th overall
5th – Rhian Roxburgh (F45-49) – 5:01:43
MEN
1st – Ian Dempsey (M35-39) – 4:19:54 – 8th overall
2nd – Sion Stansfield (M30-34) – 4:19:57 – 9th overall
3rd – Richard Shephard (M40-44) – 4:20:57
4th – Paul Lunn (M45-49) – 4:21:14
5th – Mark Livesey (M45-49) – 4:21:44
GB Podiums (22)
1st (7)
Ian Dempsey (M35-39) – 4:19:54
Peter Younghusband (M55-59) – 4:30:27
Nick Kinsey (M60-64) – 4:54:31
Jo Wright (F25-29) – 4:54:33
Alison Mackenzie (F35-39) – 4:43:14
Gill Fullen (F55-59) – 4:58:59
Linda Ashmore (F70-74) – 6:50:26
2nd (10)
Sion Stansfield (M30-34) – 4:19:57
Alan Semple (M35-39) – 4:23:08
Paul Lunn (M45-49) – 4:21:14
Tony Hoare (M56-69) – 5:40:04
Elizabeth Duncombe (F30-34) – 4:55:54
Rhian Roxburgh (F45-49) – 5:01:43
Jacqui Phillips (F50-54) – 5:13:33
Paula Sky Tunnadine (F55-59) – 5:42:03
Jane Bremner (F60-64) – 6:16:41
Janet Watson (F65-69) – 7:21:53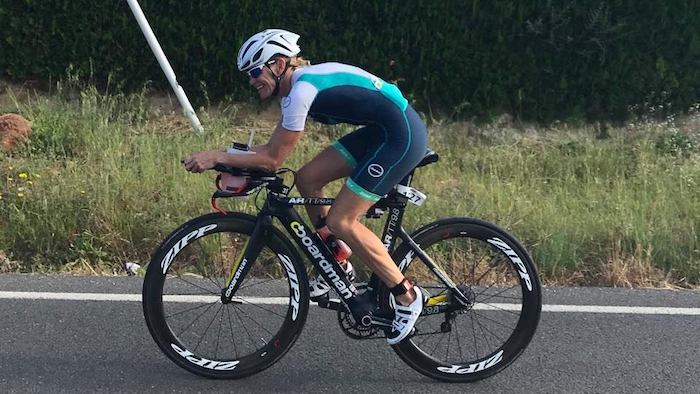 3rd (5)
Richard Whitfield (M35-39) – 4:28:09
Richard Shephard (M40-44) – 4:20:57
Mark Livesey (M45-49) – 4:21:44
David Hobbs (M50-54) – 4:41:36
Sarah Fraser (F35-39) – 5:03:47
@MarkLiveseyTri crossing the line here in 70.3 mallorca.. strong racing!! #shouldbeaphotographer 💁‍♂️ @TrainXhale pic.twitter.com/45INIEu7cS

— Ieuan Hudson (@IHudson1994) May 11, 2019