Triathlon finish lines have played host to many special moments down the years, few more special though than the one Nathan Ford enjoyed in Swansea last weekend.
Nathan was on hand at his local race – IRONMAN 70.3 Swansea – to hand a finisher's medal to the man who saved his life just under two years ago.
Back in 2021 Nathan was racing in the British Championships in Scotland when he suffered terrible injuries in a bike crash. But for the close proximity at that exact moment of Keir Greenhalgh, he may not have survived.
Memorable milestone
Keir performed CPR on Nathan at the scene, allowing him to survive long enough to reach hospital. The initial prognosis for his injuries were grim, but since then he has made incredible progress in his recovery.
On Sunday he was able to enjoy another memorable milestone when Keir travelled down to Swansea to race in that IRONMAN 70.3 showpiece. With the race clock showing 6:33:49 he made it to the finish line, and Nathan was waiting to present him with that cherished finisher's medal.
Reflecting on the special moment, Nathan told TRI247: "Being local, born and bred in Swansea, the Ironman 70.3 is a very special race for me. This year was extra special, due to the fact that the guy who saved my life, almost two years ago, was racing."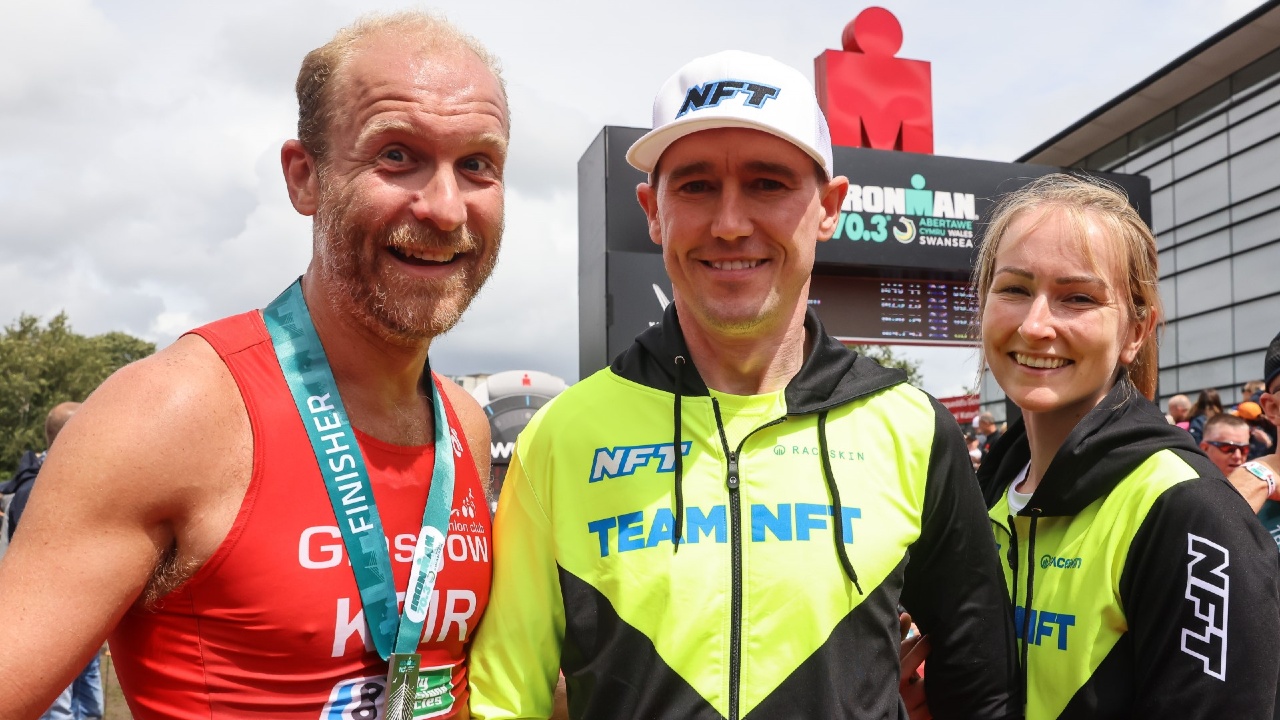 Coach Nathan
Nathan also revealed that he was so desperate for Keir to race and succeed on Welsh soil last weekend, he even helped him to prepare for the big day.
"Keir gave me CPR after I crashed during the British Championships in Scotland. I literally owe him my life, so when he told me six months ago that he was going to travel down to Swansea to race the 70.3, I was so excited to watch him compete in my home city. I actually coached Keir into the race, which was an absolute pleasure.
"I was given the opportunity to hand Keir his medal at the finish line. An absolute honour and privilege to be able to do so. An emotional time, being able to stand there next to him and issue him his finisher medal. A moment that will stay with me forever."
There are some moments in sport which tug at the heartstrings, and this was one of them. Two men with an unbreakable bond fashioned by a moment of fate, reunited again in the happiest of circumstances.