It's been quite a year already for Australia's Aaron Royle as he's made his mark in middle-distance racing.
A stellar third place at the PTO Canadian Open in Edmonton last month may have surprised some but for him it was a vindication that he can compete amongst the best in the world.
Speaking to TRI247, he explained: "It can be quite hard sometimes when you're not getting the results you think you should be getting so that third place in Canada was fantastic.
"It was a really good feeling and buzz – and you want to keep getting that feeling."
Forward momentum
It was also a springboard for further success.
For it inevitably caught the eyes of the PTO Collins Cup Team International captains, Craig Alexander and Erin Baker, and they went with him as one of their wildcards.
And whereas some thought they were taking a gamble, Royle proved once again that this 100km distance (2km swim, 80km bike, 18km run) suits him well, even on a course that played less to his strengths than Edmonton.
He went out hard in the swim before claiming an all-the-way victory over Jason West and Patrick Lange and scoring 5.5 valuable points for his team.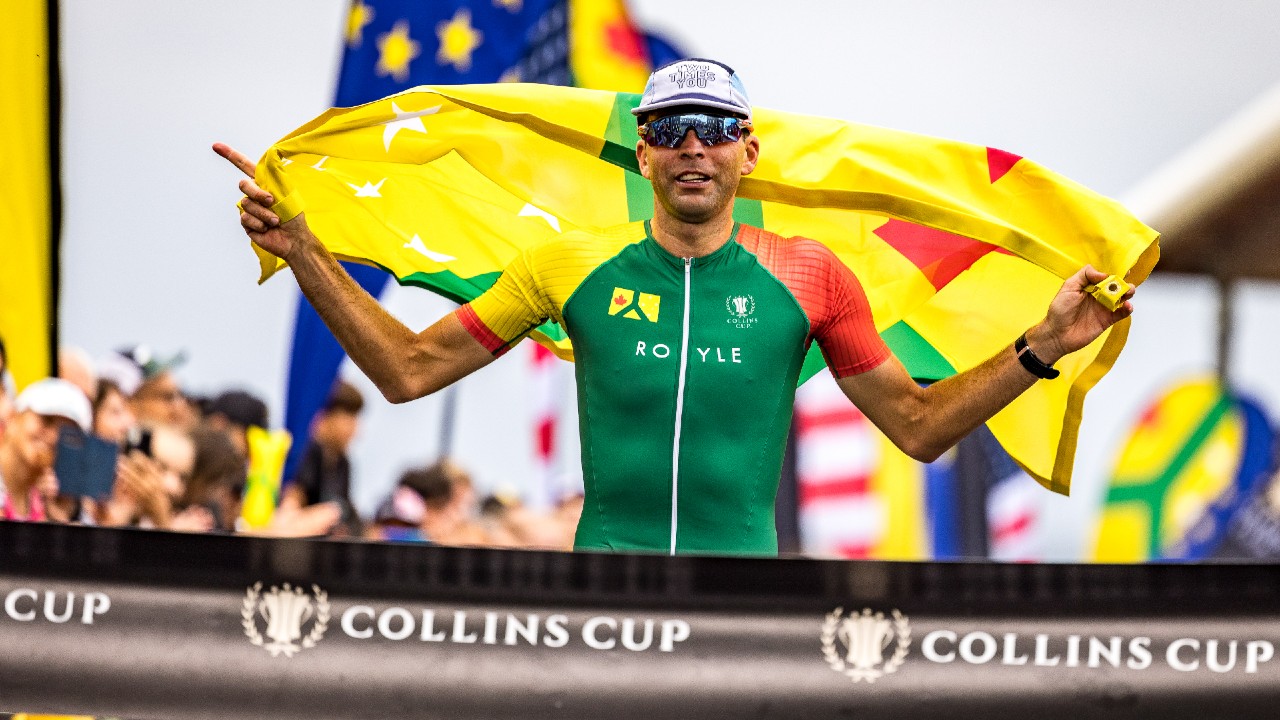 Looking back at that, he said: "I probably prefer a bit more of a dynamic course where there's a few hills and stuff to break it up. So it just made for a really hard day. I knew I had to swim hard and that I did. And when I put myself in that position, I knew there was no looking back.
"Maybe Edmonton was a little bit of a surprise to some people. I knew I was capable of it, but to do it was obviously really rewarding. And to back up another pretty decent, solid race is quite nice."
What's next?
Luckily for him, that buzz will be going on a bit longer. But what's next for Royle?
Triathlon-wise, he will be looking to race the PTO US Open in Dallas on 18 September. "I think I was one email short of begging for a start!" he wrote on social media about the PTO Canadian Open. One would assume that it won't be the case this time round!
Then six weeks later he will be racing the 70.3 World Championships in St George. "Typically after a really good race is when you see people go home and work even harder, but sometimes to their detriment," he said after the Collins Cup. With this awareness and his experience in the sport, we can imagine that Royle will be even more motivated to put in the hours while being cautious of not doing too much as he bids to maintain the winning momentum.
Perfect finale
That actually started back in March in the 'Couples Championship' where he and British fiance Non Stanford pocketed the $100K first prize at the inaugural event.
The pair will get married later this year and it's clear that Stanford's incredible recent run of form – in what's her last year as a professional – has massively inspired Royle.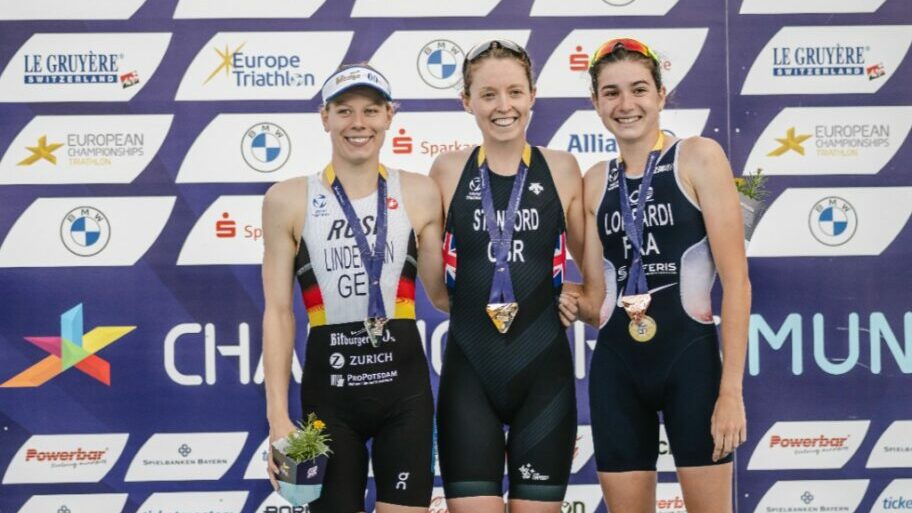 Off the back of her brilliant performance when winning Mixed Relay silver at the Birmingham Commonwealth Games, Stanford was crowned European Champion in Munich.
"I was totally buzzing when Non won the Europeans – I could hardly sleep that night, it was so good to see in what's her last year as a pro. And you ride that wave with them," Royle said.
It's well known that happy athletes are fast athletes, so perhaps this has helped him find an extra gear. And long may it continue.