PTO World #9 Aaron Royle, the highest-ranked male in action in Slovakia, is fit and ready to race at The Championship this weekend, just a fortnight after a solid 10th place finish at the PTO European Open.
The Australian Olympian, who made the switch to middle distance last year, has cemented himself as a contender for this weekend's race over the course of the last 12 months, but still feels like he is only just getting started.
Ahead of the race on Sunday, Royle shared his pre-race thoughts, his targets for the rest of the season and potential plans to go even longer in the near future.
No Ibiza hangover?
Despite a hard block of training and racing in Spain last month, with third at Challenge Gran Canaria before a top 10 finish in Ibiza, Royle is recovered and raring to go in a slightly cooler climate in Slovakia.
He told us: "I'm feeling pretty good, especially now we have some sun. When I got here yesterday it wasn't as nice but it's starting to warm up now ahead of race day.
"I raced two weeks ago in Ibiza and I have recovered pretty well from that and feel ready to go again this weekend.
We have some pretty good guys here and I don't really think there is a clear-cut favourite, so I am looking forward to racing and having a really good battle on Sunday."  
Quick journey to the top tier
Having only switched to the middle distance last summer, Royle has made light work of establishing himself as a force to be reckoned with, following most notably a PTO Canadian Open podium last year behind Norwegian pair Gustav Iden and Kristian Blummenfelt.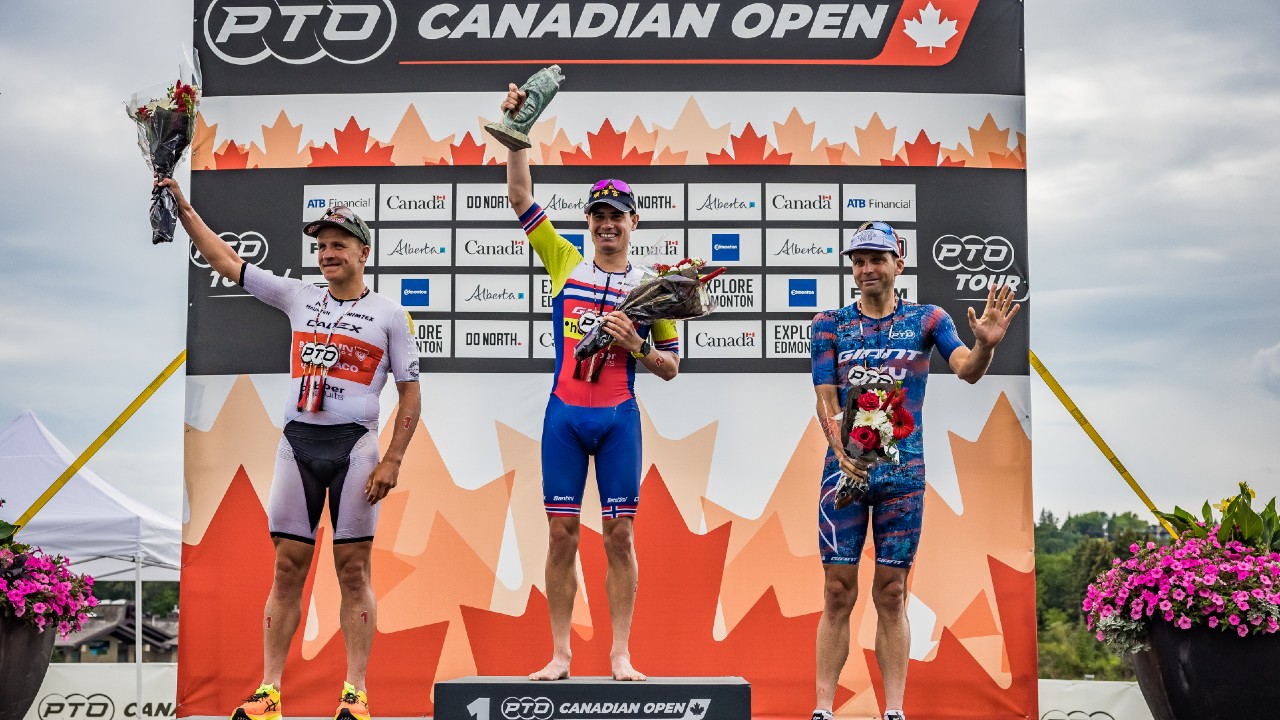 "I only really made the switch to middle distance last June, and whilst I had done some middle distance races before that, it was only last summer that I really started focusing on it.
"With the way short course racing is going, I thought my strengths would be better suited to this type of racing and was confident I could make a successful transition over."
Whilst he now races over almost double the distance, Royle thinks that the way middle distance racing has developed now resembles the Olympic distance in a lot of ways, which may have contributed to his quick rise up the rankings.
"The middle distance scene now almost more closely resembles an Olympic distance intensity, where you just have to then hang on in the last hour or so.
"However, I am still learning and even after Ibiza, which was a solid race, I took so much away from that to help me in future races. I'm really happy with how things are going at the moment and hopefully I can nudge myself up the rankings towards the end of the year."
Race day goals and big plans for future
With a chance the swim will either be cancelled or shortened on Sunday, Royle stands to lose out as one of the stronger swimmers, but the Aussie remains positive about the outcome.
He said: "I like to think that even if it is a duathlon or a shortened swim, I have the tools to be competitive and get to the front of the race.
"Obviously the aim is to win the race, but there are quite a lot of guys who on their day, can turn up and put in a big performance."
After this weekend, Royle's attention will shift back to the PTO events, where he hopes to race the PTO Asian Open and PTO US Open in August. Afterwards, things are a little less concrete, with a full-distance debut possible.
"There are two more PTO races left this year for sure, so I will definitely be there, then after that maybe a full distance race, there are a few in that October-November time frame so I could end up racing then.
"There are talks of an unconfirmed PTO race in November, so we will see about that. Right now though, it's just focusing on the two PTO races in August and then after taking stock of the season and deciding where to go from there."