2021 was not a normal year for Alistair Brownlee, but he will emerge from it refreshed and ready to compete at the highest level again.
The two-time Olympic champion saw his attempt to bid for a threepeat in Tokyo ruined by an ankle injury which required surgery over the summer.
Once the disappointment of WTCS Leeds was in the rear view mirror, and the surgery was done, Alistair was able to concentrate not only on rehab but a few other pursuits outside triathlon.
Among other things, he penned a new book and took on some sporting challenges too – notably Spain's iconic Badlands gravel race.
This week, as the end of 2021 approaches, he sat down with TRI247 to talk about his year. First of all he provided an update on his recovery from that ankle surgery.
Brownlee injury update
He told us: "That was late June, early July and the timeframe was I had two or three weeks of being fully unable to do anything. The foot was in plaster and I was on crutches so that was a relaxing few weeks at home. And then slowly starting building up and rehabbing the training after that.
"In terms of getting going again – swimming and cycling happened quite quickly and I was ok. But being able to rehab it to the level where I've been able to run well definitely took a lot longer than I would have liked and hoped. But it's the second operation I've had on that ankle and it was obviously a really bad injury that I'd been struggling with for quite a few months by the time I had the operation.
"But anyway, it's been quite a long process but I'd say for the best part of the last couple of months I've been doing a good level of training and training consistently and the running's been good."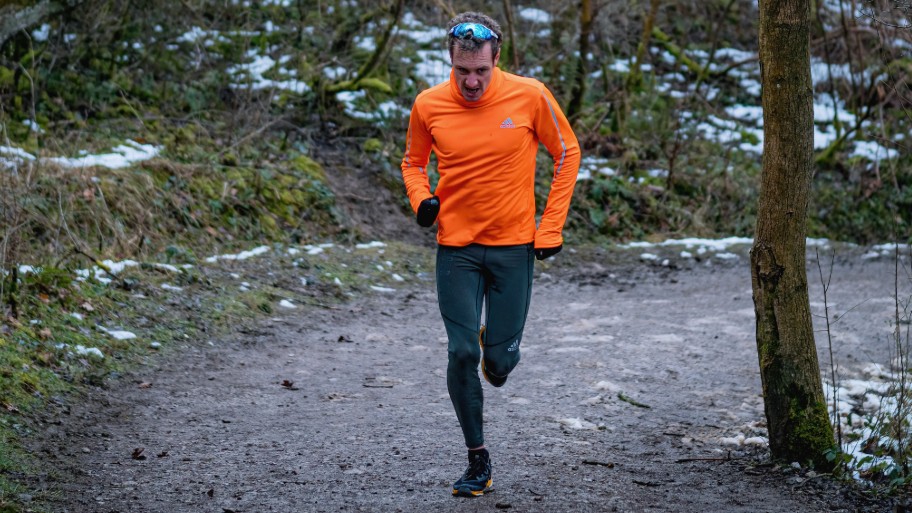 Brownlee's latest journey into print in the middle of this year was a departure from the normal sporting autobiography. Instead he turned interviewer and researcher to get the inner thoughts of a host of other elite sports stars.
Alistair the author
The result – 'Relentless: Secrets Of The Sporting Elite' – is a fascinating journey into what makes the greats tick, and what helps them win. Not surprisingly it was a journey which Brownlee relished.
"I really, really enjoyed the whole process of writing the book. It's been going on for a few years now. And I felt very, very privileged to be able to talk to all kinds of people.
"From Kílian Jornet to Ian Botham, to Ronnie O'Sullivan, to Chris Froome, Mark Cavendish and all kinds of other people. It was brilliant.
"And I think there are definitely things that I learnt. I tend to say that there were three different categories of things:
There were things that I could relate to and understand. Talking to Chris Froome about suffering and pushing yourself over long periods of time is obviously something I know relatively well!
Then there were aspects that I probably understood but wouldn't have articulated or didn't quite understand the nuances of. Maybe a good example of that is I had a really great conversation with Michael Owen the football player, and he articulated what he called the difference between confidence and self-belief. Confidence is sort of transitory whereas self-belief is built-in and there (all the time). And he said that's more important – just a really nice way of putting it.
Then there were things that were very different to me. Talking to Kílian Jornet for example – I asked him about decision making and the processing of that. I said 'how do you know you're making good decisions when it's life and death at over 8,000 metres – when there's so little oxygen in the air, you're tired and everything else around that?' And he said 'I just make it very simple – if I go on will it kill me? Yes or no? And if the answer's 'no' then I keep going'. Triathlon can sometimes maybe feel life and death but it's really not compared to being on Everest!"
As stated, the absence from elite triathlon in the second half of 2021 allowed Alistair to take on some other sporting endeavours – notably Badlands. It saw him tackle 746km of rugged terrain in the Spanish mountains (complete with 15km of climbing).
Ultra competitive
It was a challenge like nothing he had experienced before, but it was ultimately a hugely positive experience.
He said: "That was amazing! To be honest I've been a sports athlete / adventurer my whole life really and have always sought all kinds of events that I like the look of and have thought 'that looks so cool, I'd love to do that one day.'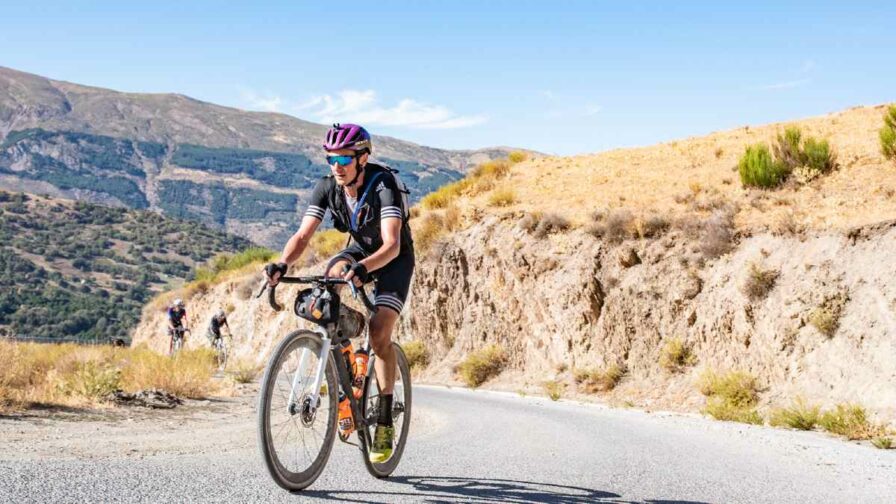 "So when it got to August this year and it kind of became clear that I wasn't going to race a triathlon for the rest of the year, I thought this gives me the opportunity to do some of those things that I've always wanted to do but never had the chance to do. And so I got speaking to a few people and Badlands cropped up – but it was just 10 days later by this point.
"So I was like, 'yep it looks fantastic but should I do it in just 10 days' time?' But I thought do you know what, let's just say 'yes' and worry about everything after that.
"It was brilliant. I didn't know what to expect. I'd never done a long race before. I'd always said to my friends, I love adventure, I love sport, I love competition. I love climbing things and running over things and whatever – but anything that involves lack of sleep I don't think I'm up for.
"Anyway, I had no idea what to expect but got all the kit together, did a few long rides just to practise being out all day and then found myself setting off in Granada on a Sunday morning for 500 miles of cycling!"
Now, with Badlands a happy memory, the bug for similar challenges has definitely bitten Alistair.
"I'd love to do more of that in the future," he explained.
"Triathlon has been a brilliant sport to me and I've been a triathlete since I was eight years old. It literally has been my childhood dream to compete and make a living out of being a triathlete.
"But also, being a professional athlete means you have to decide not to do things you'd like to do. So I'm really looking forward to doing ultra running, some more endurance cycling events and anything else I can find!"
You can also read the other parts of our exclusive interview with Alistair: