A couple of weeks ago I said of Alistair Brownlee's route to this coming weekend's AJ Bell World Triathlon Leeds, his planned Cagliari ITU World Cup / ETU Champs double represented fine race planning. Away from the draft-legal side of the sport for a while, that schedule looks even better now after back-to-back wins, the latest at the Weert ETU Triathlon European Championships on Saturday.
Have no doubt, racing in Leeds this coming weekend at WTS level represents a significant step up in terms of depth of field, but a fit, healthy and confident Alistair Brownlee – on home soil – will still provide a stern test for anyone on Sunday. I can't wait to be there in person to watch it all.
---
Alistair Brownlee dominates in Holland
Double Olympic gold medallist, Brownlee, banked his fourth ETU Triathlon European Championship title in the Dutch city of Weert on Saturday, cementing his return to form with back-to-back wins on the international circuit.
Following a solid swim, the 31-year-old led a hard-working bike pack of seven including fellow Brit, Ben Dijkstra. Despite losing a few seconds in T2, Brownlee quickly returned to the front and was soon heading up a four-man breakaway, including Belgium's Marten Van Riel. Stamping his authority over the field, Brownlee pushed ahead, creating a 12-second gap by the end of lap one, which only increased as the race progressed. Eventual silver medallist, Joao Pereira clocked comfortably the quickest run leg of the day to claw back much needed time after falling behind with the chase bike pack, however it wasn't enough to catch the Brit who crossed the line 22 seconds clear.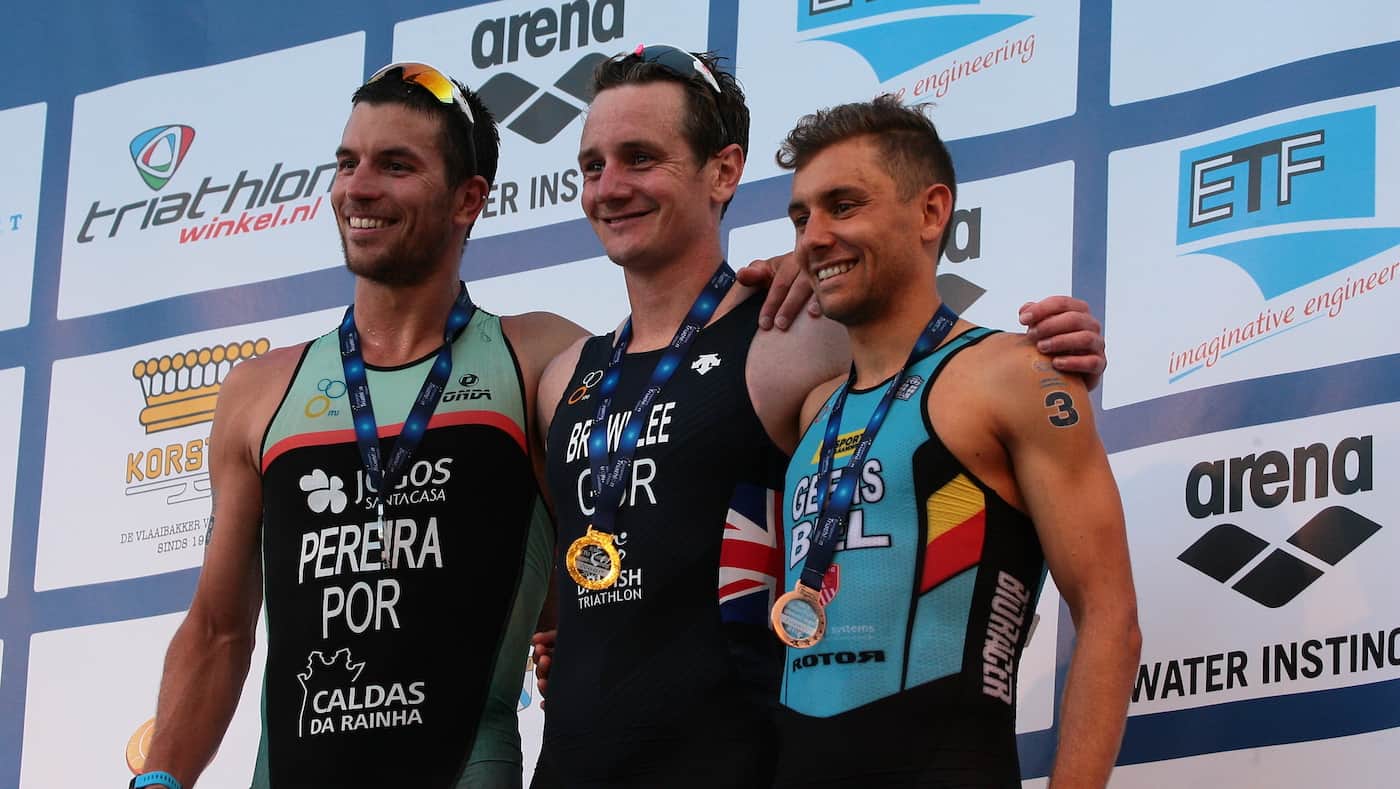 "I was really happy to be on the start line at the European Championships. I knew my form was good after racing in Italy a few weeks ago. The swim went well – I was out second or third in the end. I then pushed really hard on the bike to break the field up and, even though we worked very hard, we didn't get a gap until the last few laps. The run felt ok – I had to hold off a fast running Joao Pereira, but with a couple of km to go, I knew I'd won and was able to ease off a little bit and think about next week (AJ Bell World Triathlon Leeds). I'm absolutely delighted to be winning races again after a bit of time out."
Weert ETU Triathlon European Championships – Saturday 1st June 2019
ELITE MEN
1.5km / 37.8km / 9.9km
1st – Alistair Brownlee (GBR) – 1:35:01
2nd – Joao Pereira (POR) – 1:35:23
3rd – Jelle Geens (BEL) – 1:35:56
5th – Barclay Izzard (GBR) – 1:36:06
24th – Calum Johnson (GBR) – 1:38:39
38th – Ben Dijkstra (GBR) – 1:42:28
Loved this weekend at European champs in Weert, finally had some decent run legs and managed to run through to 5th. Super pleased with the result! Also a last minute relay call up with pretty sore feet but managed a strong performance pic.twitter.com/OTlSHGWYSY

— Barclay Izzard (@barclay_izzard) June 3, 2019
JUNIOR MEN
750m / 18.6km / 5km
1st – Paul Georgenthum (FRA) – 49:04
2nd – Boris Pierre (FRA) – 49:07
3rd – Ricardo Batista (POR) – 49:07
13th – Oliver Makinson (GBR) – 49:57
21st – Calum Young (GBR) – 50:41
55th – Tobu Osman (GBR) – 54:17
DNF – Marcus Dey (GBR)