Another triathlon season begins with Alistair Brownlee again hoping to return to former glories with championship success, this time over long distances.
The past two seasons have been immensely frustrating for Britain's two-time Olympic champion. First an ankle injury ruined his hopes of bidding for a golden 'threepeat' in Tokyo in 2021. Then his 2022 season was also ruined by injuries and illness.
The 34-year-old will again plot a path towards IRONMAN World Championship glory in 2023, this time with a new venue in play. And that change gives him a new lease of life when it comes to winning a big one. That according to the PTO's secret triathlete – or 'Mystery Pro' as they call it.
'Mystery Pro' on Brownlee
The 'Mystery Pro' – whoever they are – provided their take on Brownlee's chances of reigning in the biggest triathlon race of all over the Ironman distance. And the switch from Kona to Nice for 2023 is crucial here.
The secret triathlete believes Brownlee is perfect for the 100k distance (no surprises there, PTO distance) and has NO SHOT of winning a championship in Kona. Nice though is another thing entirely.
"I think Ali is made for the 100k distance. Also, Nice will suit him. He will never win a WC in Kona but in Nice he has a shot if he is healthy."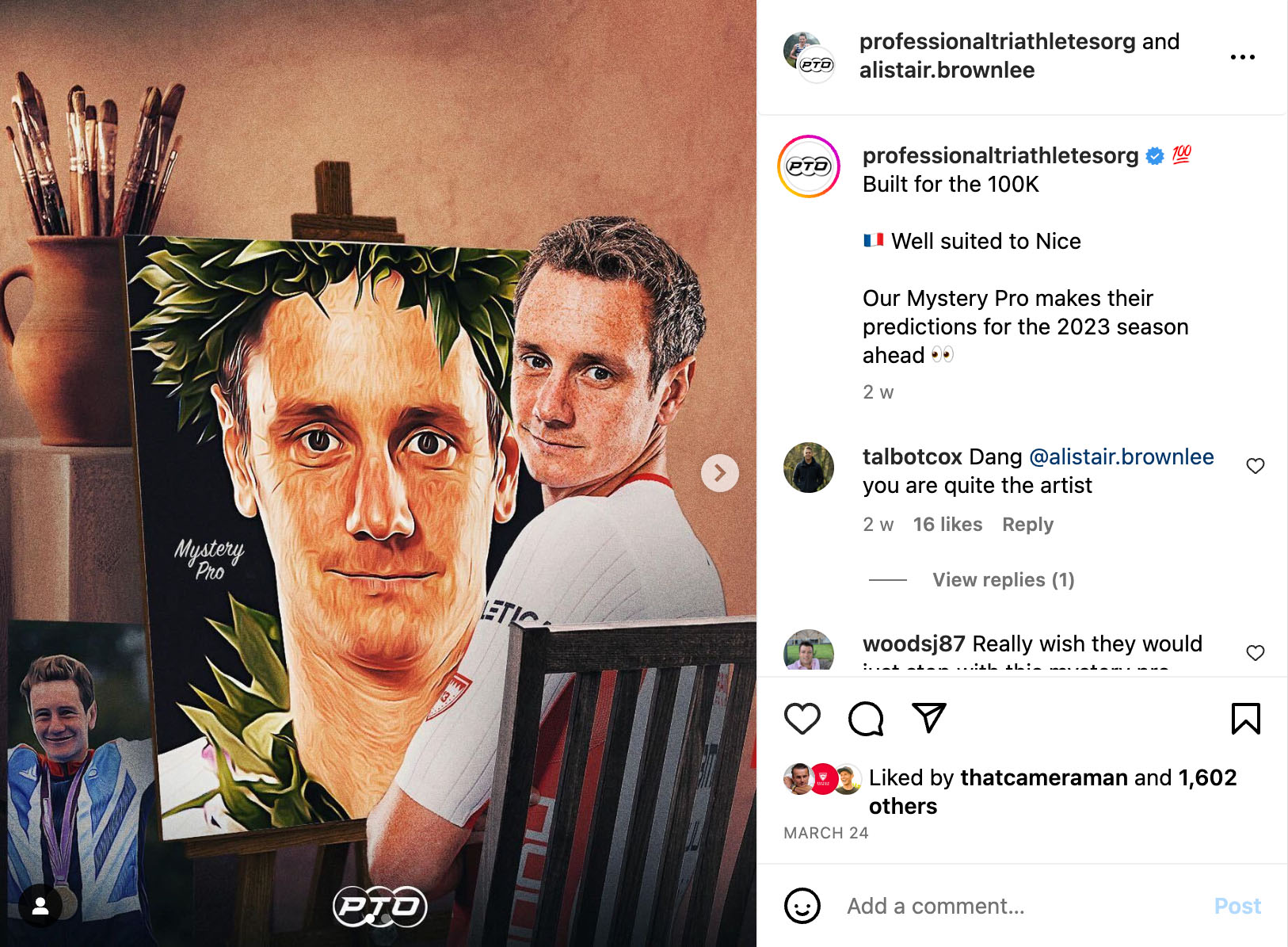 2023 Alistair's best shot?
With Nice only happening for the men once every two years after that hugely controversial decision by IRONMAN, and the years advancing, does that mean 2023 is Brownlee's best remaining shot?
The British star still has his backers despite those injury-ravaged seasons, and he proved in 2022 that his ability is still very much there. He romped to victory at IRONMAN Kalmar in a rapid time of 7:38:48 – the first British man to go under 7:40 in a full-distance race.
Then of course injury struck again and ruled Alistair out of Kona. Now he will hope to rock up at Nice 100% fit on September 10.